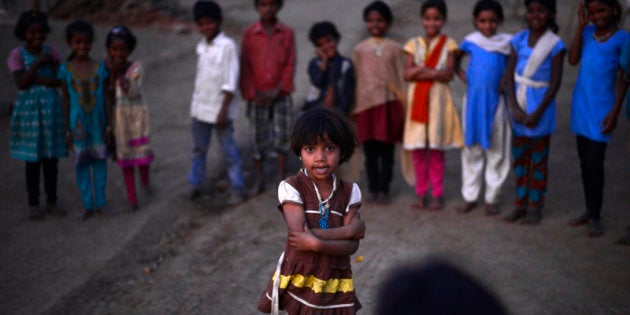 In Dewali Kalan village of Satpura forest, on a glowing evening, the sun was fading. Also fading is 10-year-old Radhika's hope as her father plainly refuses once again to send her to school.
Next morning in a nearby village of Junapani , 10-year old Umesh walks out of his home at 6am to graze his cattle. He will return home by 9am and an hour later he will go to school. In the evening, after returning from school, he will take his cattle to graze again. He says, "I have to do it. My father works in the farm and my mother is busy with chores."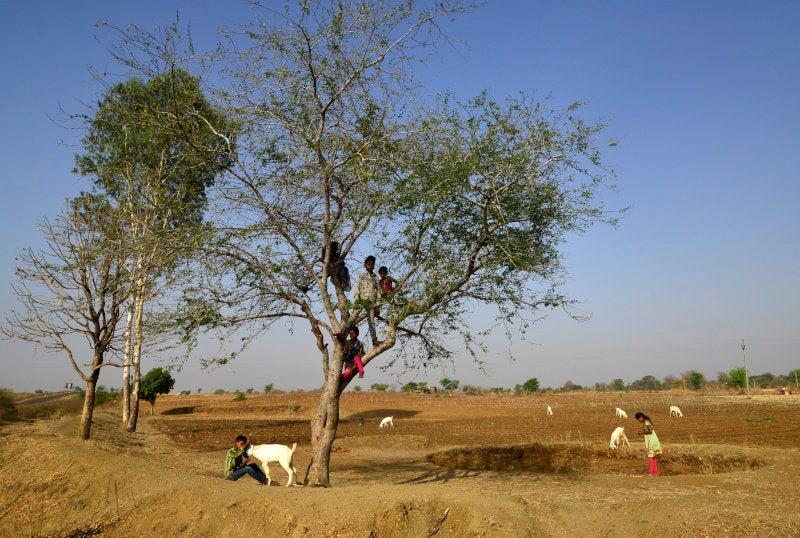 Umesh, 10, climbs a tree along with his 8-year-old sister Lalita (who doesn't go to school) and friends
But in other corners of these villages, you will witness an unusual sight — little children frolicking with colours and chalk, practicing art and writing. Some are reading poems and dancing. There are similar scenes playing out in about 20 nearby villages, mostly populated by the Korku tribe, in Khalwa block of Khandwa district of Madhya Pradesh. And it's all due to the efforts of Asha Kiran (A Ray Of Hope), a not-for-profit initiative for out-of-school village children.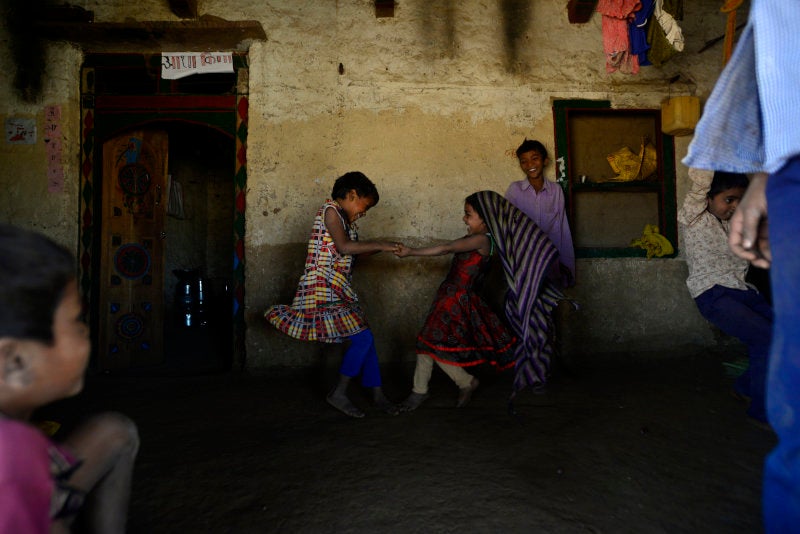 Saloni, 7, and her friend Sangeeta participate in a fun activity under the initiative, in Karwani village
"It is an effort to connect these children with mainstream schools by building competencies in subjects like mathematics, English and Hindi," says Madhusmita, an intern with this initiative.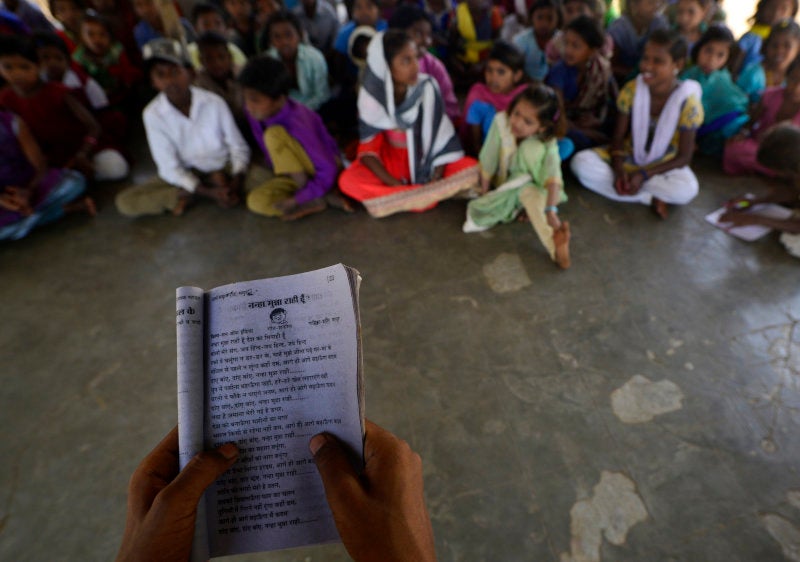 A student reads a poem under a chaupal roof, in Jamuniya Kalan village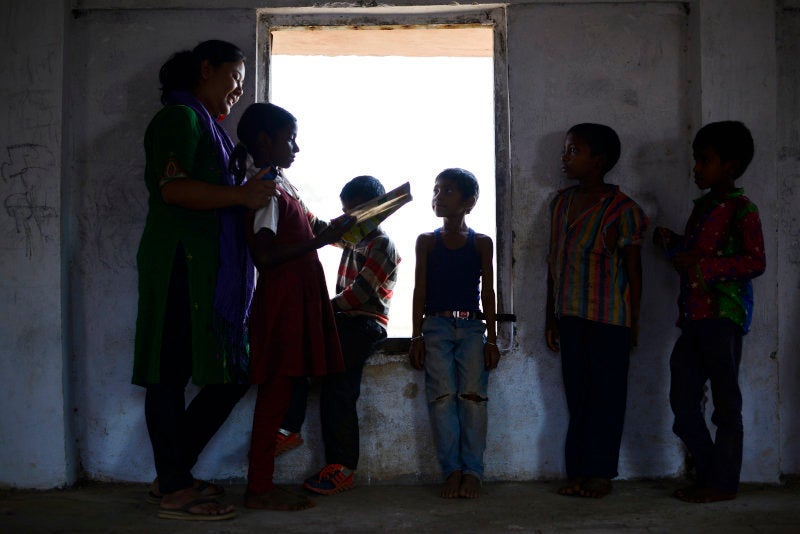 Children pay rapt attention to a teacher, in Khari village
These children are slowly beginning to voice aspirations and ambitions that may have seemed impossible earlier. Karan, 10, says, "I will study till 10th standard. Then I will go to city to work." Ram Dayal, 12, has even loftier ambitions: "I want to become a doctor who gives injections to patients. I will cure my village people." Nikki, 10, says, "I will study till 12th standard. I want to become a teacher. I want to teach ABCD..., 1 2 3... and table of two."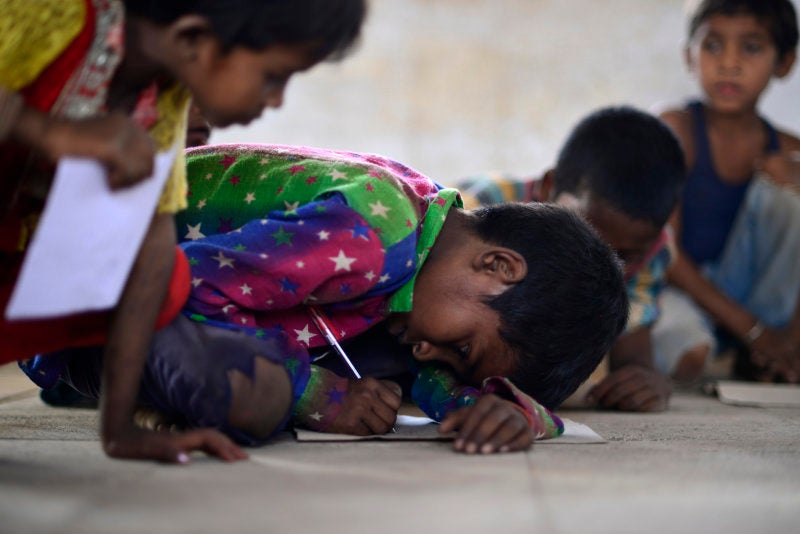 Ram Dayal, 12, is engrossed in his writing, in Khari village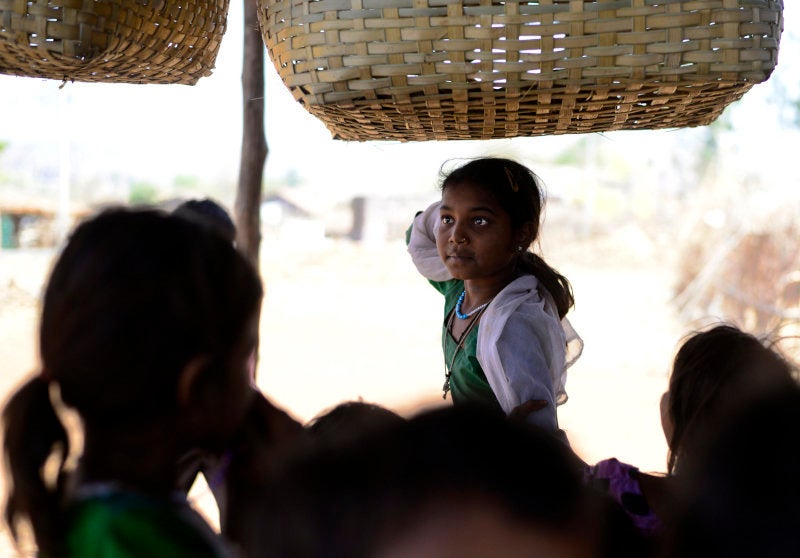 Nikki, 10, along with her friends, in Karwani village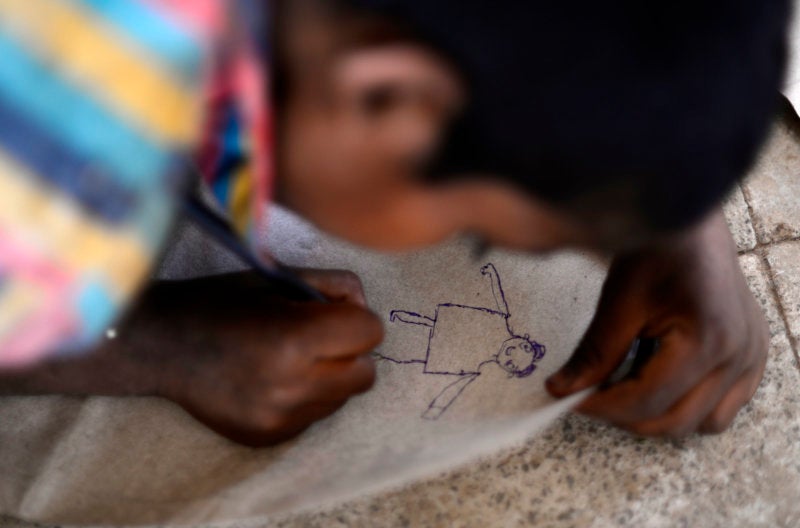 Vikas, 10, draws a picture during an art activity, in Chunakhal village
"Art, singing and dancing are the activities in which most of the children participate. They enjoy these a lot," says Ramvati from TYCIA foundation, who teaches children in the villages of Chunakhal and Khari.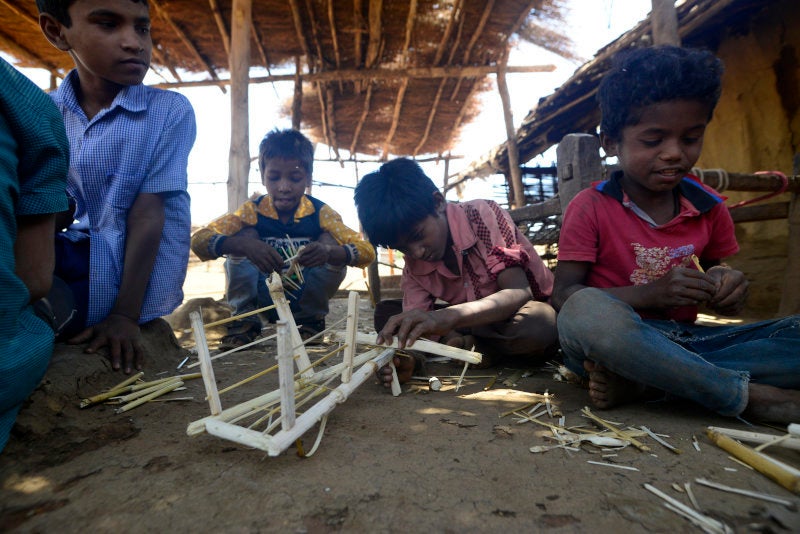 Indrapal, 11, makes a bullock cart from the stem of a lentil plant, in Karwani village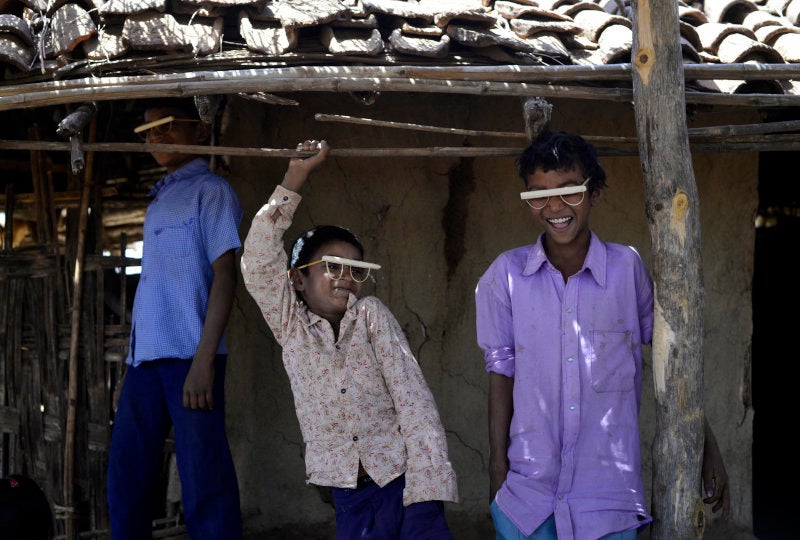 Anand and Salkoo, who study in classes 2 and 3 respectively, wear specs they have made from the stem of a lentil plant, in Karwani village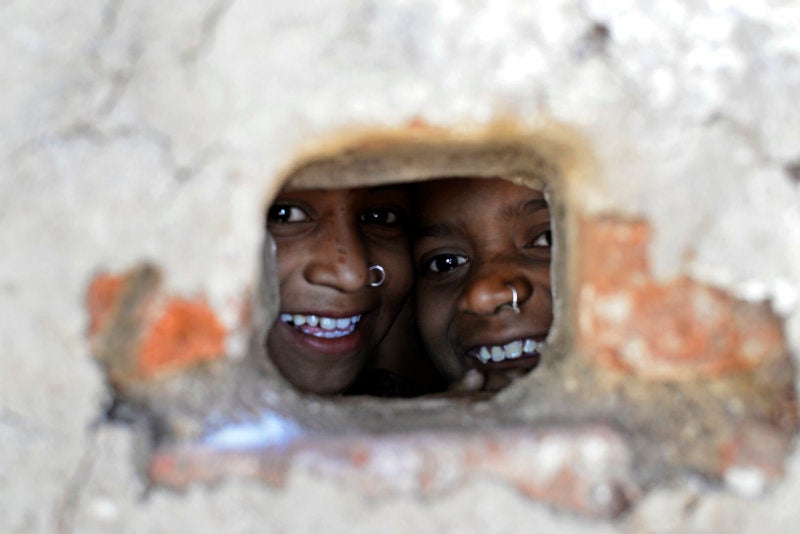 Bindiya and Nandini, both 7, are friends. They pose looking through a gap in the wall while other children learn to count, in Karwani village
Unfortunately, many children in these villages have not been able to complete their school education. Shanti and Subhash quit studying after they failed in class 9th. Shanti now does tailoring for her livelihood. Vinesh, a class 11 student, explains, "In our village children stop going to school if they fail in any class or if a teacher scold and beats. There is no encouragement for children to go to school. And government schools don't teach us anything. People here don't have sufficient money to send their children to private school." Rahul stopped going to school after class 3. He says, 'I don't like going to school. I like to listen to music and play the flute. I plough our fields now and drive the bullock cart."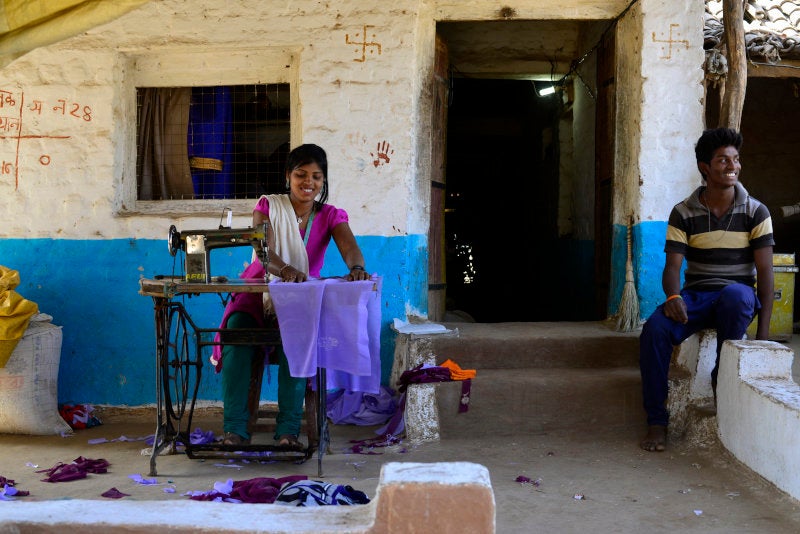 Shanti, 18, and her brother Subhas, 17, at their home, in Junapani village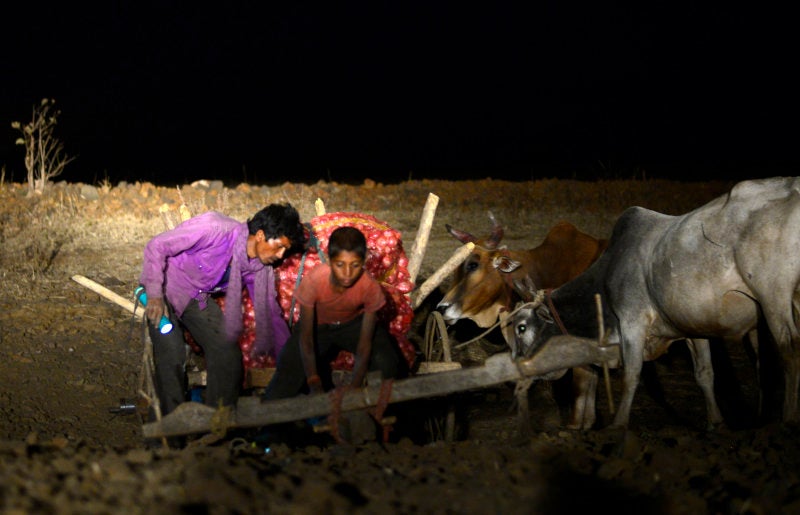 Rahul, 12, and his father load a bullock cart with produce to sell in wholesale market, in Khari village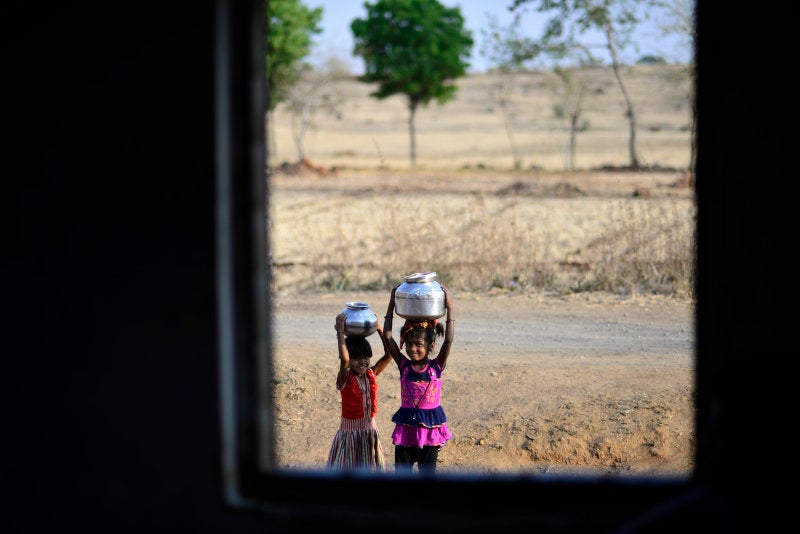 Urmila, 7, and Draupadi carry water to their home, in Gulardhana village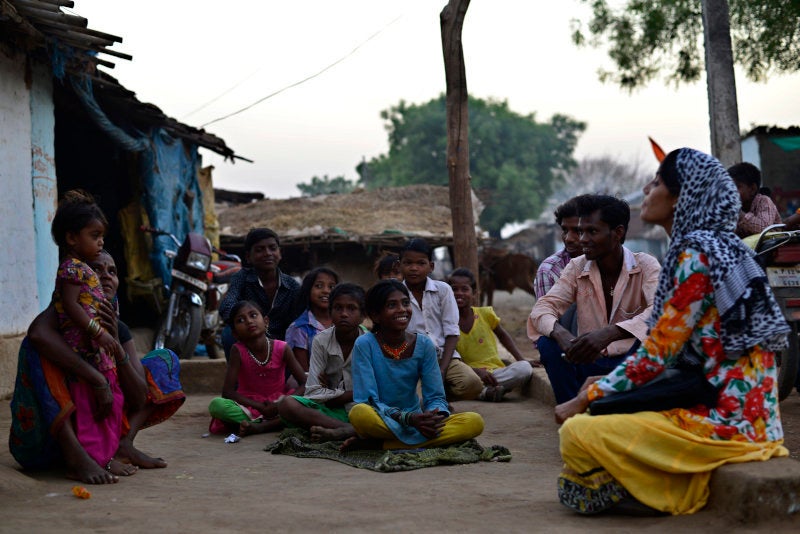 Asha Kiran didi (teacher) Monica meets parents or guardians of school dropouts to counsel them to send their children to school, in Junapani village.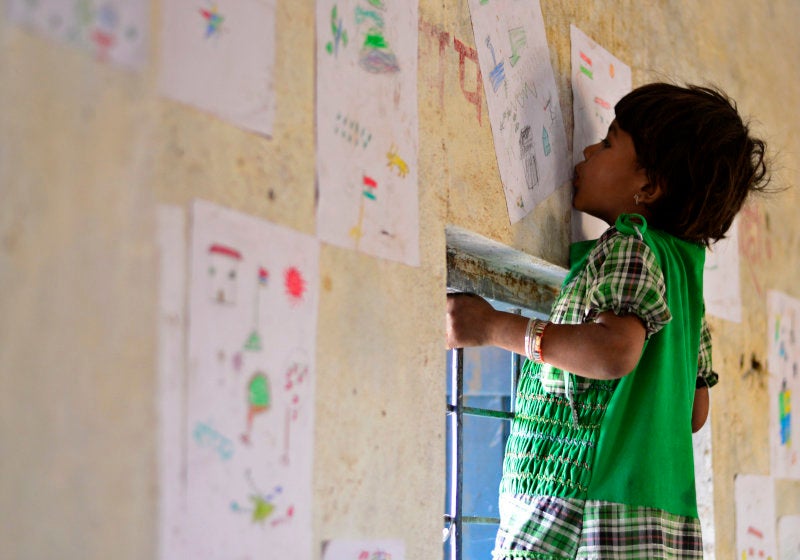 Laxmi kisses drawings made by students, in Dewali Kalan village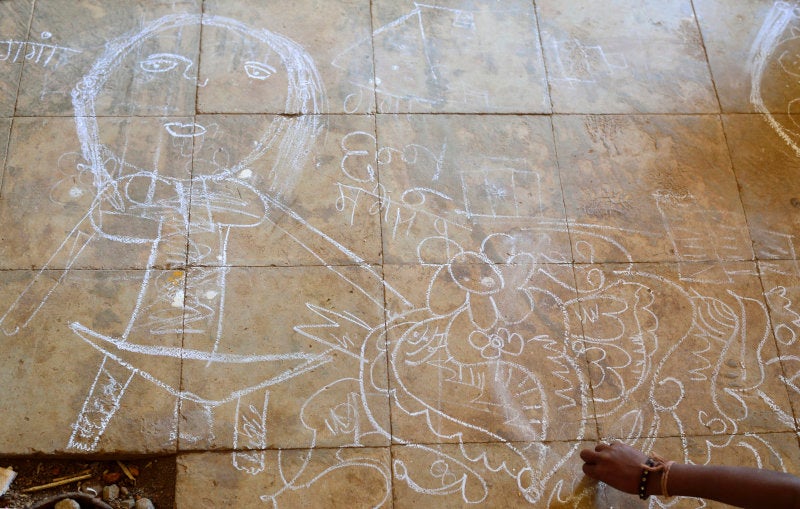 Ganga, 8, creates elaborate chalk art, in Khari village
"We do fun learning activities with children and let them express themselves. After three months, we enroll children in regular schools," says Saanchi Marwaha, who is guiding the team behind this initiative.