Rohan Naravane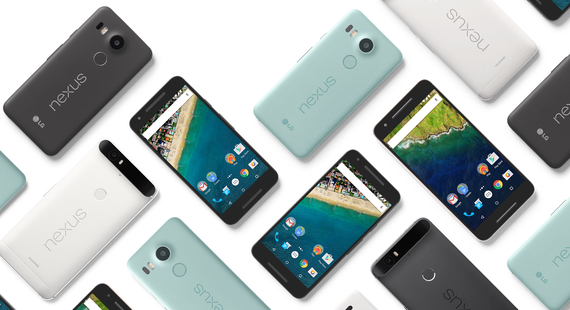 For years, Android phone enthusiasts have been asking for phones running a clean, unadulterated version of the Operating System -- a.k.a stock Android. And for years, manufacturers have mostly lent a deaf ear to these requests, customising the frack out of Android in an attempt to control their fate. Phone makers change the way Android looks and behaves with hopes that their iteration adds value to users and makes them loyal once they get used to it. It also appears as if some do it just because they can. Not to say there are no benefits to a customized Android over stock -- the ultra power saving mode in Samsung and other Android phones, the built-in call recording feature in MIUI, or the one-handed mode seen in skins like the ASUS Zen UI are useful indeed. But these customisations come at a cost. Here are a few things that you gain with Stock Android:
1) Interface The Way Google Meant it to be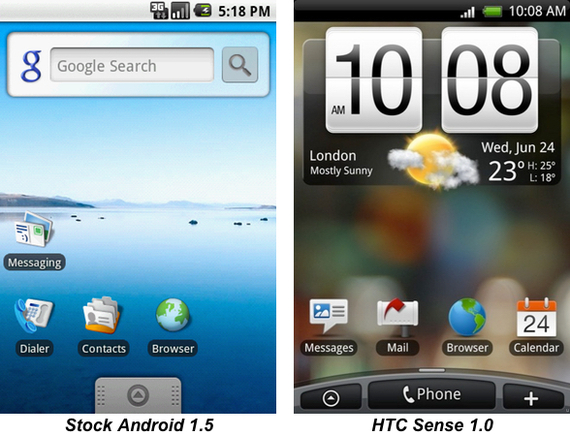 So in the beginning, Android used to look very plain jane. It was HTC that took matters into their hands with Sense UI back in 2009. But over the years, Google kept getting markedly better at design. Last year, they brought what was the biggest visual overhaul to Android with Material Design. The thing with phone manufacturers is that they may not painstakingly update their UI customisations to match Google's intended look and feel. For example, when Xiaomi or HTC phones got their cores updated to Android 5.0 Lollipop, the interface still looked the same as it did on Android 4.4 KitKat.
With a phone running Stock Android UI, you can be sure you'll be treated with an interface the way Google designed it.
2) No Skipping On Google Baked Features
Not just design, phone makers also tend to push their implementations of software features over Google's. For example, Samsung's TouchWiz UI or Xiaomi's MIUI always shipped with a rudimentary guest mode (called Kids mode in Samsung). Now when Google implemented a proper multi-user mode in Android Lollipop, both these software makers chose to skip this feature in their implementation of Lollipop on their phones. One can only imagine the complications these ROMs would run into once say Android 6.0 Marshmallow launches, which brings in app permissions, which many customized Android versions already have baked from before.
When this decision making is left at the helm of the manufacturer, you're at their mercy for what you actually get, as opposed to what you see at the Google I/O every year. With stock Android, you'll get features the way Google intended them to work.
3) Speed
Meddling with the default interface has experientially resulted in slower performance. It is a no brainer that if you keep topping the software with a heavy interface and truckload of additional features, it's going to make it slower than a phone with no such frills. This is more noticeable on phones with low-end hardware.
4) Chance of Faster Updates
If your phone runs stock Android, there's a good chance you will get an update to the newer version of Android. This is because for the manufacturer, there's comparatively less work of tailoring their software skin & existing feature-set with the new Android. Phone makers like Motorola have implemented features in the form of apps that update irrespective of OS version. As such, they don't get in the way when it's time to push the next version of Android. As a bonus, updates to their apps are not reliant to be bundled with an OS update.
5) Consistency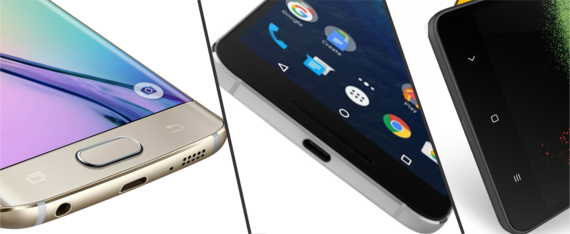 When you buy into stock Android, you can expect a certain level of consistency with the way the software behaves. Compare that to typical Android phones from different phone makers, that differ in things like how the interaction buttons are arranged or where the standby and volume buttons are placed, to even how their custom interfaces behave. For instance, moving from a Samsung to Xiaomi phone means you have to reorient yourself from one physical home button & two capacitive buttons to all capacitive buttons at the bottom of the screen. With stock Android, ever since they've moved to onscreen buttons, they've kept the position the same. This means even if you opt for a phone made by a different phone maker, you'll feel mostly at home the moment you start using it.
So, which Stock Android Phone to Buy?
Here are a few good stock Android phones depending upon your budget. Bear in mind that by definition "stock Android" is available only on Nexus devices, but we're also considering phones that don't meddle with the stock Android look and feel, but have added some useful features on the side.
The first one is Yu Yunique, which for Rs. 5,000 is the newest example of how usable a cheap Android phone has gotten. The Moto G 3rd Gen 16GB model is a good purchase for being a no-nonsense Android phone at Rs. 12,999. Other than a clean interface, water resistance and a long-lasting battery are its strong points. If you want something better than the Moto G, the the Moto X Play 32GB at Rs. 19,999 is also a reasonable buy with a big battery and core Motorola features like always-on voice commands. The OnePlus 2 64GB is probably the best bang-for-the-buck you can get at Rs. 24,999. Although it wasn't available for easy purchase at launch, things seem to have gotten better than before (still requires an invite to buy though). Also, the many software hiccups on the OnePlus 2 are being fixed with software updates rolled out every other week.
Next, you've got the upcoming LG Nexus 5X 16GB at Rs. 31,900, almost the same price as the Nexus 5 at launch two years ago. Although not the most value for money, diehard fans of the Nexus 5 will be tempted to buy this reasonably-sized phone (5.2-inch screen size) that's updated with features of today (like a fingerprint scanner). And last but not the least, the best stock Android phone you could potentially buy is the Huawei Nexus 6P 32GB. Priced at Rs. 39,999, it promises to deliver on everything you'd expect from a 'flagship' smartphone, despite bearing the 'Nexus' tag (which historically isn't known for top-of-the-line hardware).
Like Us On Facebook |

Follow Us On Twitter |

Contact HuffPost India