Rohan Kadam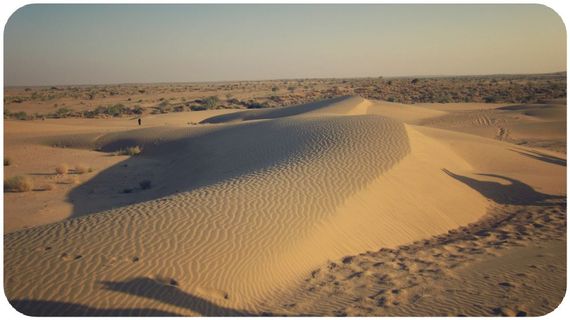 Rajasthan is one of the most popular tourist destinations in the country for domestic, as well as international travellers. It also happens to be the state where I spent six years of my life as a kid in a boarding school. While Mt. Abu doesn't exactly represent the state as a whole, I've always jumped at every possible opportunity to visit this beautiful and diverse state. Being from Mumbai and having never really seen the desert, in December 2012, a couple of my friends and I decided to ride down to Jaisalmer for New Year's Eve. I was all set to get married on 6th January 2013 and squeezing-in a long bike ride before that seemed like the perfect idea. The highlight of our plan was to spend the New Year's Eve in the desert without a tent, out in the open, under starry skies.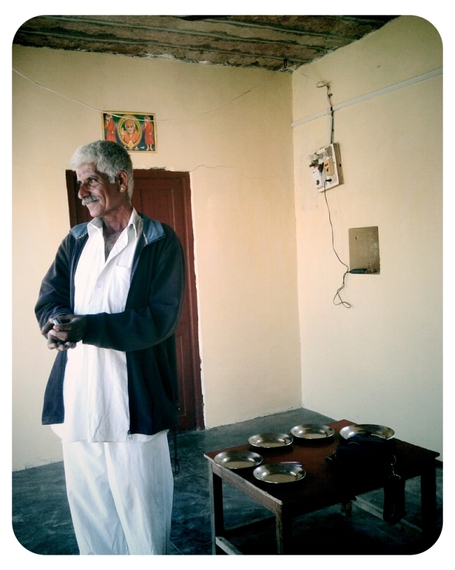 Jaisalmer is an ancient town in the heart of the Thar Desert about 1060 kilometres from Mumbai and about 800 kilometres from Delhi. There's a small village called Khuri another 50 kilometres away from Jaisalmer. There goes a gentleman by the name of Badal Singh there who's the most famous person in that village, or probably ten other villages nearby. Badal Singh is a well-known guy--having been featured in the Lonely Planet--and his good nature, ability to make his guests feel at home and no marketing philosophy has ensured that only a certain kind of travellers arrive at his doorstep to ask him to show them his land. Relying purely on word-of-mouth publicity, Badal Singh runs a home stay in Khuri. He, along with his family and few of his good men, also organise overnight desert safaris for less than what you'd spend on two drinks in a pub in Mumbai on a Saturday night. I did hear later that they also provide tents but when we went, we had to settle for thick quilts and spend the night in the great outdoors.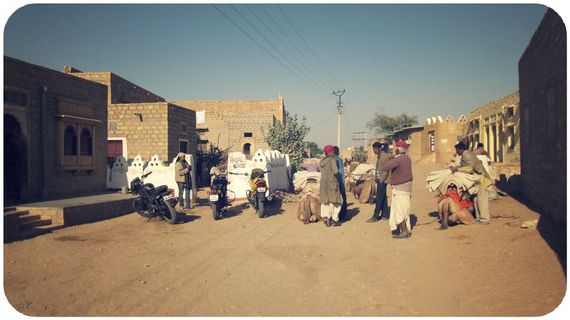 The itinerary typically looks like this--you leave his place around 5pm on camel backs and arrive at the campsite by 6pm. A simple vegetarian dinner consisting of dal and roti is served by around 7.30pm. You can choose to have a couple of drinks in the meantime, but that's strictly optional. Although, a bit of Old Monk does help in keeping the cold at bay. The guys can even help you to get some local brew made out of jaggery, but to be honest, we weren't really able to cultivate a taste for it overnight. After spending the night under the stars, you head back to Khuri post breakfast. So what is it like to spend a New Year's Eve in the desert? Well, the only music you have is the portable speaker/mobile phone you've carried or the sound of the cold wind blowing. The twinkling stars and the moon above, or the dwindling campfire light are your only source of light. You can see right till the horizon in every direction and be mesmerised by the sand getting carried in the wind only to settle somewhere else, constantly changing the landscape. Watch your footsteps disappear in the sand as the evening turns to night.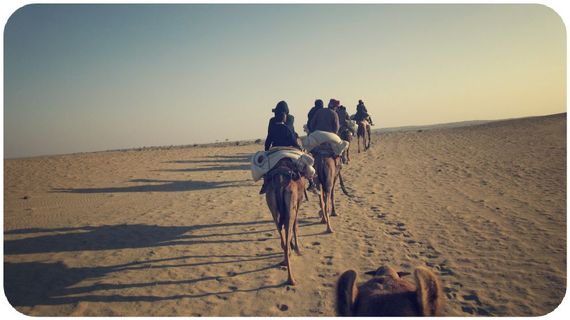 Then there's the cold. It's kind of different than the cold in the mountains. It may be just my imagination, but the cold in the desert feels a lot drier and the wind seems like it cuts through all your warm clothes and pierces your skin right down to the bone. There are also none of the other distractions that are usually associated with a typical New Year's Eve. There's silence and plenty of time to sit back and reflect on the year gone by and be hypnotised by patterns in the desert sands. The only other people that day who shared our enthusiasm were a bunch of guys from Delhi who seemed to be having a good time too.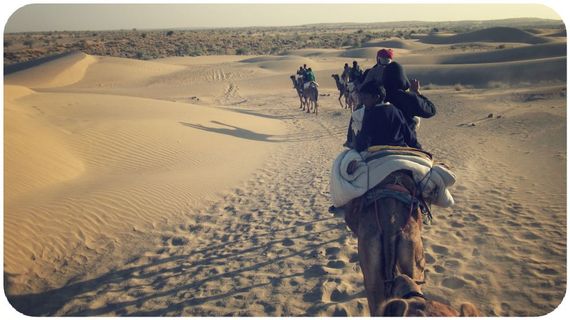 Spending a night under the starry sky in the desert is a one-of-a-kind experience and if you're looking at doing something different this New Year's Eve, you should totally consider it. Walking around Khuri, you'll be marvelled by the sheer diversity in topography, customs and culture that our country has to offer. Badal Singh is also one of the nicest people I've met in all my travels and a quick online search will give you similar testimonies from people around the world who share the same sentiment. The ride from Mumbai to Jaisalmer is also nice; the highlight for us was doing the 150-km-stretch from Barmer to Jaisalmer after sundown. I remember us stripping down by the side of the road to wear our thermals around sunset, and riding in the dark surrounded by windmills turning under the moonlight on either side with a never-ending straight road ahead of us. I came back from this trip having finally experienced the desert and all its beauty; with the satisfaction of returning from a 2400 kilometres ride a day before my wedding.