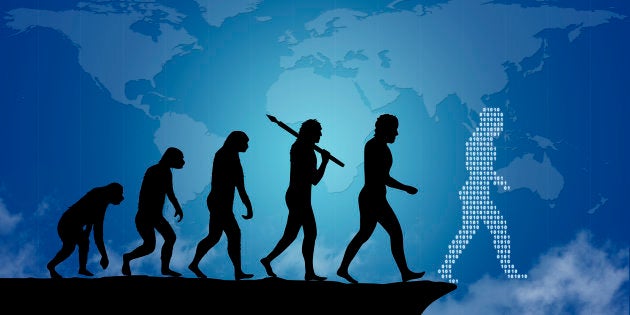 Darwin considered the ability to control fire as among the most important traits that allowed us to evolve from our early ancestors to modern humans. Homo erectus is credited with the invention of the ability to control fire more than a million years ago, which has since led to humans relying on cooked food, which in turn resulted in a series of genetic adaptations such as smaller molars, reduced gut size, increased brain size, symbolic language and the continued evolution of a sharper brain. Ever-improving ability at tool-building has, of course, brought us everything from smartphones to space travel. But the same human ingenuity has also had unintended consequences such as the creation of weapons of mass destruction.
Is the human evolution from fire to coal to oil and natural gas and global warming just a natural progression?
This appears to be the history of human existence—incredible intelligence that delivers life-changing inventions... but where the same inventions sometimes end up being misused for potentially self-destructive social or behavioural memes. For example, the control of fire benefitted Homo sapiens immensely, to the extent of using it to safely sleep on the ground instead of in the trees. A genetic mutation allows us sapiens to tolerate more toxins produced by fire compared to our relatives, the Neanderthals, who went extinct. On the other hand, it is the excessive use of fire for energy, heat, and cooking that is blamed for the acquisition of tuberculosis that continues to kill a significant number of sapiens to date. This tolerance of fire is also responsible for the invention of smoking which persists despite its deadly health impacts. Telegraph is considered the communications game changer that eventually led to the internet and mobile phones, which are now so ubiquitous that we cannot even imagine days when we relied entirely on landlines let alone the ancient times when there were no phones! But just as ubiquitous is the constant distraction due to cellphones—from texting while driving (which is as dangerous as driving intoxicated) to messaging others while dining with loved ones. What evolutionary impacts cellphones will have on posterity is not clear but Google is already reported to have an impact on human memory—we do not remember information anymore but keep returning to Google for the same information due to so-called digital amnesia or the Google effect.
While fire served as the energy source for many millennia, the Industrial Revolution and the invention of electricity brought us bountiful energy from literally unlimited coal to deliver the wonders and comforts of a life infused inextricably with technology—but it also brought the crisis of global warming. But prior to the arrival of the internal combustion engine and automobiles, horse-drawn carriages were a major mode of transport, and London and New York hosted more than a 100,000 horses. The horse manure crisis with the flies and diseases led to projections that these cities would end up being steeped in piles of horse manure as high as skyscrapers. Obviously, the arrival of the automobile made these scary scenarios obsolete, but now the human desire to own automobiles is clearly one of the biggest factors driving global warming. The projections of us being steeped in billions of tons of carbon in the atmosphere are eerily reminiscent of the dire predictions about horse manure.
We better use all our evolutionary wherewithal to invent our way out of global warming and make this planet a grand carbon-neutral Ark that will protect all carbon-based life forms.
But will a game-changer come along that will obviate the need to worry about carbon piling up and threatening the very ways of our energy-hungry life? Life itself is carbon-based—all life pollutes, and all energy we use is carbon-based. Is the human evolution from fire to coal to oil and natural gas and global warming just a natural progression? Are we destined to invent our way out of the piles of carbon that are suffocating us? Are solar and wind and other forms of renewable energies just the beginning of the next stage of human evolution, leading to a carbon-neutral sapiens, who will follow the golden rules of economist Herman Daly in exploiting resources and polluting? Daly suggests simply that we must consume non-renewable resources at a rate within which renewable alternatives can be developed; we must not pollute our air and water at a faster rate than their assimilative capacities; and harvest renewable resources slower than their regenerative rates.
We carry the vestiges of our experiment with fire as the main energy source in terms of tuberculosis and smoking and we will carry the remnants of the fossil fuel age which will likely be defined by Google, Apple, Amazon and Facebook and the coming age of robots, driverless cars and space travel. We must hope that we have evolved continuously since the age of fire to invent our way out of trouble—not just for ourselves but also for all living things on the planet we share. As enticing as it is to imagine that we will colonise the solar system and beyond, it is unlikely that we can vacate this shared abode lock, stock, and barrel. Even if we could, we cannot simply abandon the other species to perish on this planet. Global warming is a monumental challenge to humanity but also an opportunity for the first time to develop with a purpose. We better use all our evolutionary wherewithal to invent our way out of global warming and make this planet a grand carbon-neutral Ark that will save and protect all carbon-based life forms.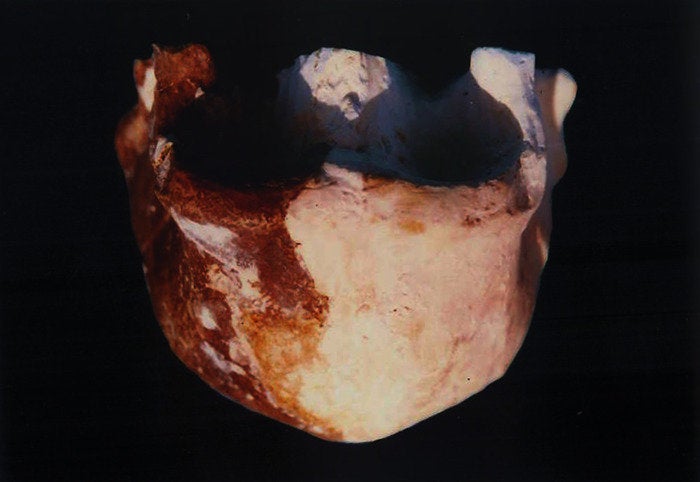 'Indica: A Deep Natural History Of The Indian Subcontinent' Is More Compelling Than Sci-Fi