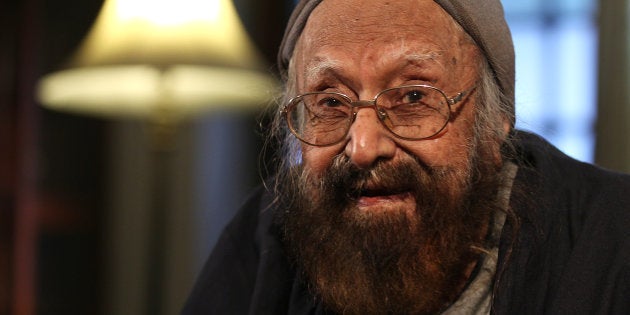 On 20 March 2014, death finally capped India's most virile and colourful pen and Khushwant Singh's amorous dalliance with the written word came to a halt.
It is said that a learned elder dying is akin to a library being burnt. In moving godwards, the inimitable nonagenarian caused mounds of knowledge to perish.
But at the same time, loads of wisdom was reignited by a renewed interest in his body of work. As routinely happens with most luminaries... no sooner do they die that their books, quotes, quips and even inane anecdotes sprout like a rash on media channels (this article included). This leads me to believe that dying is a great career move... the only flip-side being that we aren't around to savour the spoils.
Khushwant Singh's journalistic accomplishments will ensure that his name never loses its lustre. The self-proclaimed "son of a gun" remains happily alive in India's literary echelons.
Singh's weekly column, "With Malice Towards One and All", was my first brush with journalistic elegance—the first green shoot in my germinating literary landscape. His writing shorn of all scholarship was simple, colloquial, and matter-of-fact. He wrote with an endearing straightforwardness, deftly puncturing veneered vanities.
Giving me a disarming smile, he reached for my hand and winked, "Your husband knows me better than you do!"
His pick of jokes (contributed by varied readers) was amusing though mostly unfunny. At times these gags reflected an impish prurience. Yet wearing the indulgent hat of a loyal admirer, I checked them out to the last p(un).
The Train to Pakistan is said to have explored the Partition with sensuous fingers. It is now lying on my bedside waiting for re-exploration. I owe a re-read to Singh Saab.
Paradox's wild child, Singh Saab went about his journalistic sojourn choosing the path least trodden. He derived vicious delight from rebelling against the template. Gleefully brandishing his inky dagger at cynical detractors, he gathered revered notoriety as he forged ahead in his field. Deriding defunct dictums and moth-eaten morality. Shredding to smithereens convention and all its pop-cousins.
Singh Saab often reminded me of my father who, like him, had a penchant for playing the devil's advocate during intellectual deliberations with friends and colleagues. Exhibiting a caustic yet self-deprecating humour, my father too claimed that religion was a socially transmitted disease.
Again, like Singh Saab, he too enjoyed his sun downer spiked with cerebral tete-à-tetes sitting among a coterie of friends. These common traits with my father earned Khushwant Singh a special place in my heart and I vowed to meet him some day.
And then, north of the 90s, travelling to Delhi from Chandigarh by Shatabdi, I had a serendipitous encounter with the maverick creative warrior.
Trudging back to my seat from the washroom in the train, I suddenly came face to face with the man himself.
Unfortunately, my dormant amnesia chose to flare up at that very moment.
I quizzically looked at the flowing beard, trying to retrieve its bearer from my memory bank...but drew a bouncer. So enveloped in a mist of confusion, I plodded towards my seat. Then just as I was settling down, the fog dissipated. It struck me that this sardarji was none other than the Khushwant Singh—my Singh Saab! My heart started pounding and my seat suddenly seemed to have sprouted thorns. I couldn't sit still. I HAD to apprise him of my existence on this planet.
He picked up four-five bouquets of flowers that his admirers must have brought for him and graciously gifted them to me.
Giving my husband no time to react, I swiftly moved towards Singh Saab. My legs felt like jelly but I didn't stop. I wanted to speak to my hero before timidity got the better of me.
Confronting the bohemian wordsmith at point blank range I blurted out a nervous hello. Tearing his eyes away from the book that he was reading, Singh Saab looked up at me inquiringly. His deadpan expression, his dishevelled non-telegenic countenance and his sloppy body language were a complete anti-thesis of the man's adroit mind and dextrous craft. But his intellect was sexy. His wit was wicked. And from the pedestal where I had placed him, he looked more handsome than George Clooney.
As he stared at me temperately, I tried to rein in my truant nerves and rattled off some star-struck babble with the breathless enthusiasm of a sophomore... finally rounding off, a tad coyly, with a pre-rehearsed pièce-de-resistance: "Sir... my husband was stopping me from meeting you ... because he thinks you are Not a Nice Man to Know."
These words saw Singh Saab thaw. His defences probably dissolved seeing my babe-in-the-woods demeanour. Giving me a disarming smile, he reached for my hand and winked, "Your husband knows me better than you do!"
The ice instantly crumbled. What followed was an animated exchange of salutations and reflections.
A few engrossing minutes later, as I bid him a contented goodbye, he picked up four-five bouquets of flowers that his admirers must have brought for him and graciously gifted them to me.
Holding those blooms close to my heart, I floated back to my seat perched on cloud nine. A smile on my lips. A song in my heart.
Khushwant Singh's cocky epitaph to himself says,
"Here lies one who spared neither man nor God
Waste not your tears on him, he was a sod
Writing nasty things he regarded as great fun
Thank the Lord he is dead, this son of a gun."
To this, aided by Hilaire Belloc, I'd like to add:
"That son of a gun, thank god he's dead.
His sins were scarlet, but his books were read. "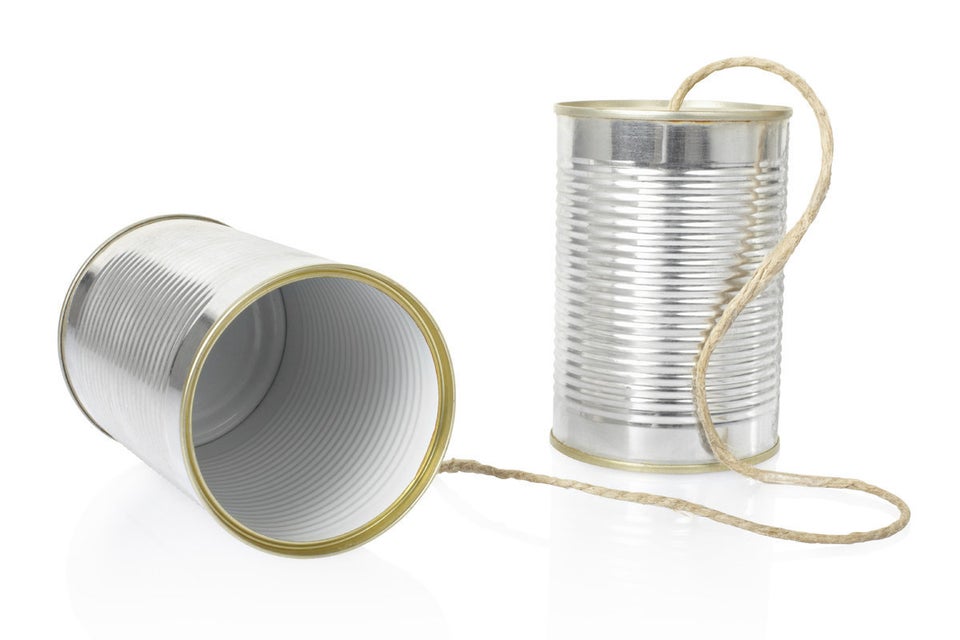 Evolution Of The Mobile Phone In Pictures