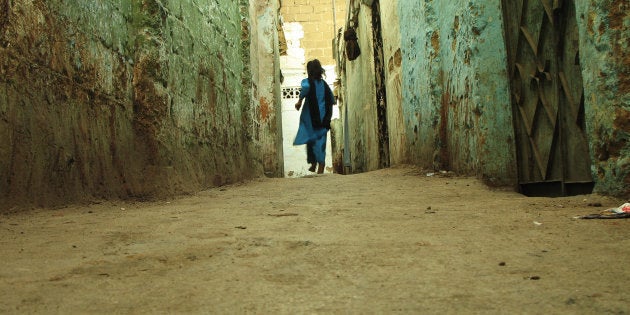 I came to know about this year's One Billion Rising (OBR) when some of my frontline worker colleagues in Dharavi mentioned that they'd been asked to participate in a related event the coming weekend. There was still a fair bit of confusion regarding what the event was, and who exactly was organising it. In any case, most of them were busy with their everyday tasks of conducting sessions in the women's groups (mahila gath), and following up cases of domestic abuse and violence.
One Billion Rising is a global movement started in 2013 by Eve Ensler, author of The Vagina Monologues. The campaign draws from the history of V-Day protests and aims to fight the multiple forms of violence against women and girls—including rape, domestic abuse, battery, incest, female genital mutilation, and sex trafficking, which affect 1 in 3 (thus, a billion) women across the world. This year's theme is "Solidarity against the Exploitation of Women," which they explain on their website.
What do these movements mean for people like my frontline worker colleagues in Dharavi, who engage in acts of solidarity against violence on an almost everyday basis?
This year's OBR movement, furthermore, follows the women's marches held across major US and global cities, marking a phenomenal surge in feminist movements given the political climate of misogyny, fear and oppression.
But what do these movements mean for people like my frontline worker colleagues in Dharavi, who engage in acts of solidarity against violence on an almost everyday basis?
By that, I don't refer to how global movements are basically "scripts" or "templates" that are "translated" by local actors, though this is true to a very large extent.
Rather, through this essay I hope to draw on my anthropological work with frontline workers to present more elementary ideas about what "violence," "exploitation," or "solidarity" mean on the ground. To paraphrase Raymond Carver, what do we talk about when we talk about violence (or, for that matter, solidarity)? [I have Gautam Bhan to thank for putting it this way.]
To do so, I draw on my work with a group of women frontline workers, who are known as sanginis (companions). The sanginis are a part of the Prevention of Violence against Women and Children (PVWC) programme, which is run by SNEHA, an NGO based in the bastis (informalised communities) of Dharavi in Mumbai. Sanginis are women who live and work in Dharavi's informal economy. They are women who have joined SNEHA over the course of the last 15 years, forming their own mahila mandals, and working on cases of urban commons—getting drains cleaned, gallis concretised, water taps installed—and on cases of domestic and gendered abuse (many of them are survivors of abuse themselves). At present, there are more than 300 sanginis and gath members across Dharavi, and many more in other bastis in areas like Govandi, Elphinstone, and Santacruz.
I have been associated with SNEHA and the PVWC programme since 2014, when I conducted a pilot study on the sangini model (since sanginis are unpaid workers, we felt it necessary to assess the efficiency and sustainability of the model. We found it was indeed efficient and sustainable. I am currently engaged as a research consultant with them). In addition, I also closely worked with SNEHA's frontline team, consisting of community organisers and programme officers, who also work closely with the sanginis, and are themselves Dharavi residents. Because of these overlaps, I prefer to use the term "frontline workers" to describe both groups of people.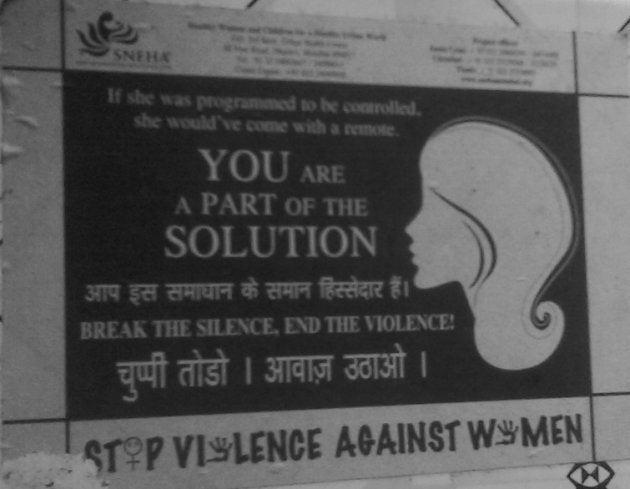 So, how do frontline workers understand domestic abuse, violence and exploitation?
To better illustrate this, let me draw on the narratives of two sanginis I interviewed in 2014, who I will call Saroja and Bani.
Saroja is in her 30s, and lives with her family in Dharavi. She was physically abused by her in-laws early in her married life, and came to SNEHA when an acquaintance suggested she do so. As she attended the sessions, she noted a shift in herself—she became more vocal, more assertive, and began standing up for herself. She began intervening in cases of street sexual harassment, helped parents reconcile with runaway girls, and, most importantly, began speaking up against abuse in her own spaces.
For basti women, families are simultaneously a source of violence and a relation of dependency—hence the reluctance to file cases.
She explains, "If I tolerate abuse myself, I will not have any self-respect. My husband will feel that she is nothing... she bears with abuse herself, and yet she goes to solve other people's problems!"
Saroja sees her evolution as a sangini, and underscores the need to keep working for the sake of her children, and her love for her husband, who has become more understanding of her work—"In fact, he's changed as well," she says, since he intervenes in cases on the street when young girls are harassed, or speaks against other men critical of Saroja's work.
Bani (in her 40s), too, encountered abuse, but from her natal family. Her mother and brothers would routinely abuse her sisters-in-law; they would snatch away their jewellery, physically abuse them. When she insisted that this was wrong, her mother broke off all ties with her. Since then, she has committed herself to fighting for the women abused by mother and brothers—who were even convicted in one of the cases. Bani's work in Dharavi and elsewhere is relentless.
But in her interview she also spoke about many tensions of such intervention work, particularly where women refuse to take help. She spoke about one case where a woman she tried to help confronted her. "She said, 'Do you take care of [my] expenses? I have to live in that house,'" Bani recollected with some regret, since she hinted that there was no moral ground for her to intervene.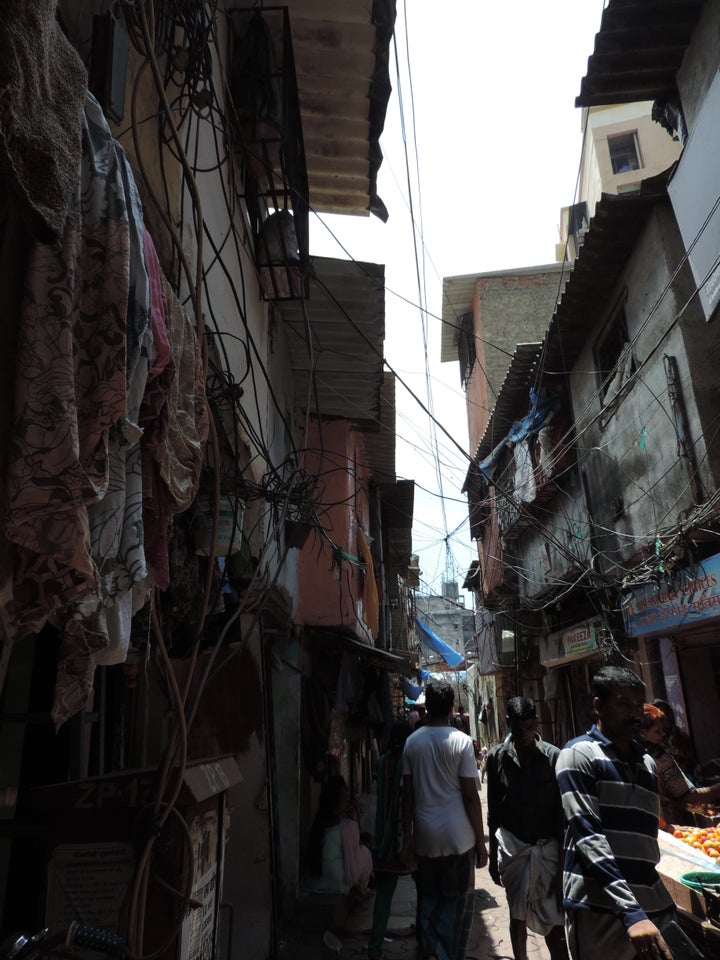 Very early on in the pilot study, Kalpana, a programme officer, used a phrase that summarises the crux of Saroja and Bani's narratives. She said, "We try to explain to them that our job is not to break families, but to join them (parivaar todhna nahin, jodhna hain)." Once such cases are resolved, she added, "People come to know that [we] attempt to fight for justice (nyay)."
The talk of joining families... doesn't preclude a denial of violence; it fully acknowledges it.
For basti women, families are simultaneously a source of violence and a relation of dependency—hence the reluctance to file cases. Indeed, when I was collating my field notes I found a remarkable absence of the term "violence" or its Hindi equivalent, hinsa. Instead, violent acts were described as shoshan (exploitation), atyachar (abuse), or simply as "torture," in English. In a meeting I'd observed with some older women, they refused to acknowledge that hitting a wife over trivial reasons constituted "violence"—"It happened to us", "It's a way of showing love," were the explanations.
The talk of joining families, then, doesn't preclude a denial of violence; it fully acknowledges it.
Here's Kalpana talking about how she sees gender itself as a relationship of asamanta (inequality) from an interview I conducted with her in 2015 (during my dissertation fieldwork):
"When I tell women what gender is, we try to explain to them that gender is the inequality between men and women (stree-purush asamanta); it is the inequality between the husband and wife... It is gender-based discrimination (bhedbhav)
To compare, here's how feminist historian Joan W. Scott conceptualises gender in her highly influential 1986 essay, "Gender as a Useful Category of Historical Analysis":
"...gender is a constitutive element of social relationships based on perceived differences between the sexes, and gender is a primary way of signifying relationships of power."
Seen this way, the emphasis on "joining families" must be understood as a metaphor or shorthand that aims to remap or remake relations in the space of the home by remaking gender—not as a system of violence, but as relationships of care.
Caring, thus, is what frontline workers—both the sanginis and the PVWC's staff—do for each other. They see little merit in viewing their peers as atomised individuals; their work is, primarily, one of building relationships. It doesn't end when they clock out; it happens every time they see someone in need. It is exemplary of what sociologists and anthropologists recognise as care work and emotional labour—building and maintain social relations that are predominantly borne by women (also forms of unpaid work).
As feminists, academics and activists, we must look to such frontlines to learn, to care, and to be inspired.
Frontline work is the politicisation of such care work, something I witnessed in several community sessions organised by Bhavana, another programme officer. She would speak of both, the need for mutual "love" and "respect" in conjugal relationships, but also criticise the inequality in unpaid work. "If you do domestic work at another person's house, you will earn three or four thousand rupees... but in your home, you do this for free!" She said in a session I observed in 2014, further imploring them, "Learn to speak out! You have the right to live!"
Frontline workers like Saroja, Bani, Kalpana and Bhavana do not reject violence in their intimate relationships, as well as in the public, because it is wrong in some abstract or legal way. They see violence as something that erodes a woman as a subject; that erases her voice, her identity, her personhood.
In a crucial sense, violence and change aren't binary opposites. The absence of violence doesn't automatically lead to change; and neither is change a permanent condition. Violence and change structure and shape everyday life, and have to be negotiated.
The very nature of social violence makes this precarious, as does the continually changing landscape of NGOised work, which is often driven by the mandates of funders and states, and tends to reduce violence to a mere statistic. We encounter another paradox here, albeit one more persistent and imperilling: NGOs that create such programmes in the first place might subvert their efficacy; that certain global agendas seemingly take precedence over localised ones; that activism risks becoming "modular" rather than grounded or emergent.
At this point, I find it relevant to quote a part from Jennifer Wies and Hillary Haldane's influential edited volume, Anthropology at the Frontline of Gender-Based Violence:
"Frontline workers can tell hundreds of stories of victimhood and survival. They can map the scope and scale of violence in their communities...They are the barometer of violence, and understanding their stories is a necessary part of any effective effort to end the global pandemic of gender-based violence."
I don't mean to direct these concerns towards the OBR marches that are to be held this week, or other global feminist mobilisations.
Rather, as I conclude, I use these mobilisations to insist that, while we do need global alliances of solidarity against violence and exploitation, we must keep our feet on the frontlines where such acts of solidarity and care are a part of the everyday lives of women and men.
As feminists, academics and activists, we must look to such frontlines to learn, to care, and to be inspired.
Note: I have changed the names of the participants I've quoted. While I obtained consent from them during my previous research ventures, I've renegotiated consent for this post since it discusses their work on the public domain. I'd like to thank Dr Nayreen Daruwalla, and the PVWC team for their comments on the earlier drafts.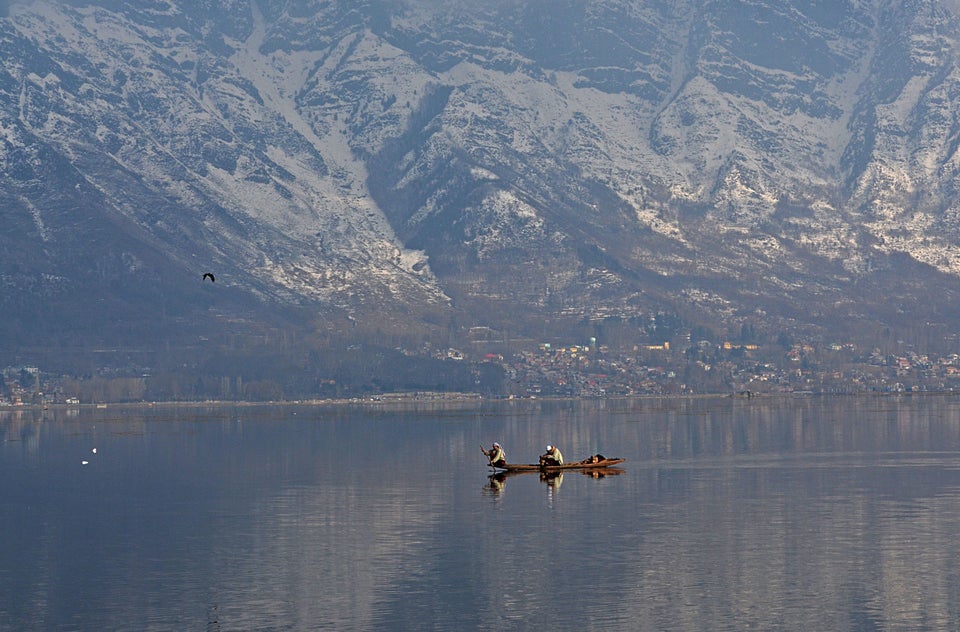 Kashmir Winter Wonderland