Pester power may have negative connotations, but today's kids are mature enough to use it for positive purposes. When 16-year-old Mahi Ghia put her mind to bringing her friends together to play in a musical concert at Cafe Zoe to benefit "Welfare of Stray Dogs" (an NGO that works towards onsite first-aid and gradually reducing their population through sterilisation programmes), no one could really put a figure to how much money would be raised. "I never imagined we'd be able to make ₹15 lakh with Paws & Play!" a smiling Mahi exulted at the end of the evening, which she, her family and friends had put together.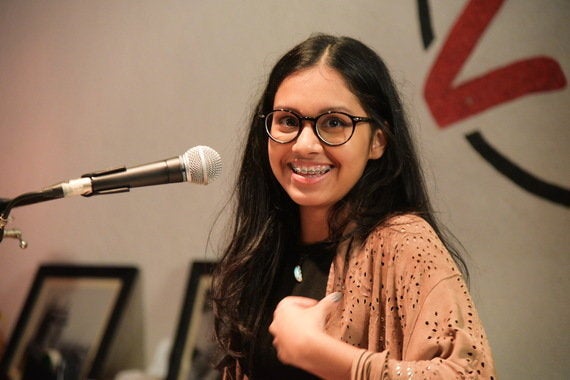 Take a bow: Mahi Ghia, 16, who spearheaded the show.
Mahi, a year 12 student of DSB International School, Mumbai, has always been passionate about music, having learned it formally right from the age of four.
"Last year, when I volunteered with WSD and worked at their kennels in Mahalaxmi, I knew I wanted to do something more to help the dogs. While discussing this with mum, dad and my brother, we hit upon the idea of holding a charity concert," she recounts. It took them about two months to figure out the logistics and spread the word within their social circles and school groups. Thanks to their courage of conviction and persuasive skills, the ₹500-a-pop tickets were sold out in no time and many of the parents and acquaintances made substantial donations as well.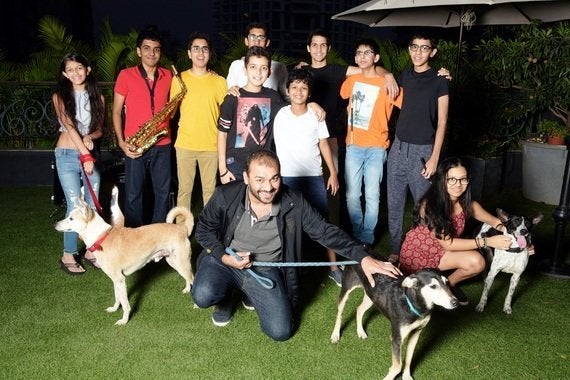 Music made it happen: Sidd Coutto with the young performers and the furry beneficiaries.
Abodh Aras, CEO of the Welfare of Stray Dogs, was visibly chuffed. "Mahi and all the other kids did a wonderful job. The money they have raised will certainly help in our programmes, which have, until now, impacted the lives of more than 130,000 street dogs through sterilisation, healthcare, adoption, on-site immunisation and first aid, as well as help us to continue to carry out awareness programmes in schools and slums. The kids showed such amazing initiative! And of course, I was very impressed by their musical talent too." These teens have clearly set the benchmark for how young people can contribute to society even as they pursue their passions.
Tarini Mohindar, one of the founders of Cafe Zoe, is vocal in her admiration for the children's chutzpah, "When Mahi came to me with this proposal, how could I not agree to it? Kids helping animals through music... it appealed to me so much, I said yes right away. Cafe Zoe, with its spacious and cheery interiors, twin levels and excellent acoustics was the perfect venue for the concert which drew a large number of proud parents and animal lovers.
A beautiful rendition of our national anthem by Vikram Dugar on the saxophone was an apt start to the concert that was held on Republic Day. After that, well-known Mumbai musician Sidd Coutto and his band opened the show with popular favourites such as Paul Simon's "You Can Call Me Al." The line-up post-that comprised just the youngsters, with Mahi's talented brother Yuv on drums for covers of "Zombie" by The Cranberries, "The Scientist" by Coldplay and "Imagine" by John Lennon. He also did lead guitar and vocals for an excellent version of Coldplay's "Yellow" and "Billionaire" by Travie McCoy, featuring Bruno Mars.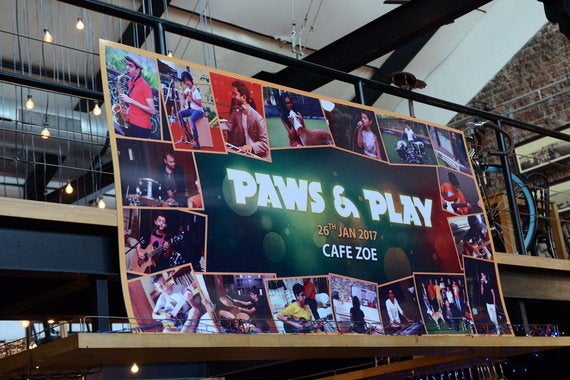 Sign of the times: Paws & Play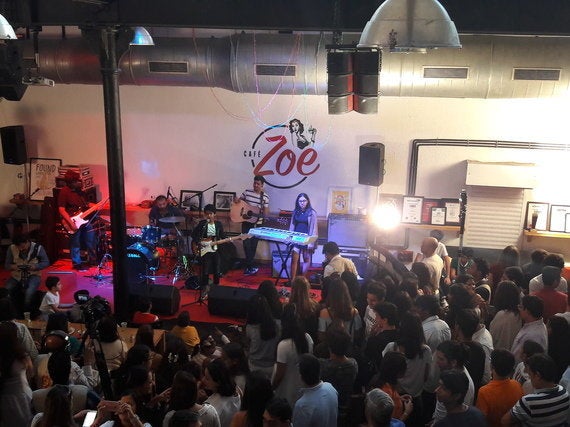 Smells like teen spirit: The performers get into the groove
Mahi's powerful vocals and accompanying piano did justice to "The Scientist" and Calum Scott's "Dancing On My Own" and a rousing rendition of "Empire State of Mind" by Alicia Keys (one of Mahi's major musical inspirations). The graceful Alea Motwane sang John Legend's "To All Of Me" and Ed Sheeran's "Shape of You" and Ariana Grande's "Almost is Never Enough." Next, Kahan Taraporewala, played the piano and sang "Imagine" and Adele's "Set Fire To The Rain." The Cathedral & John Connon school band called Untytled played The Police classic "EveryBreath You Take", Walk The Moon's "Shut Up And Dance" and Fall Out Boy's "Novocaine." A spectacular finish that had the crowd cheering madly was a reprise of "Empire State of Mind" by Mahi on vocals and Vikram Dugar on the saxophone.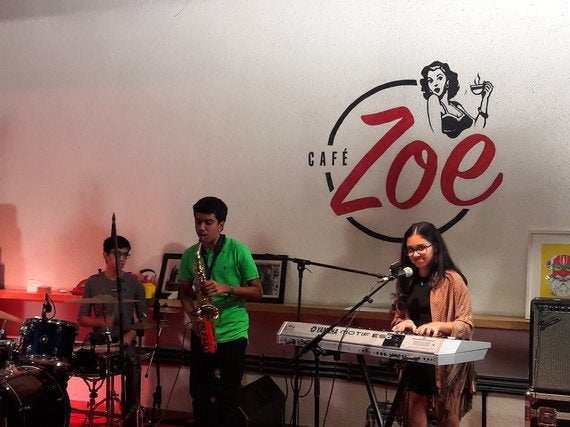 Jazzy jugalbandi: Mahi and Vikram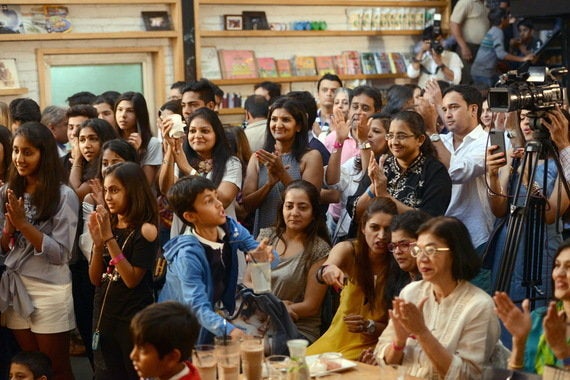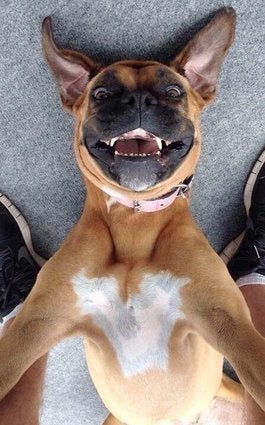 Best Animal Selfies of all time