Hindustan Times via Getty Images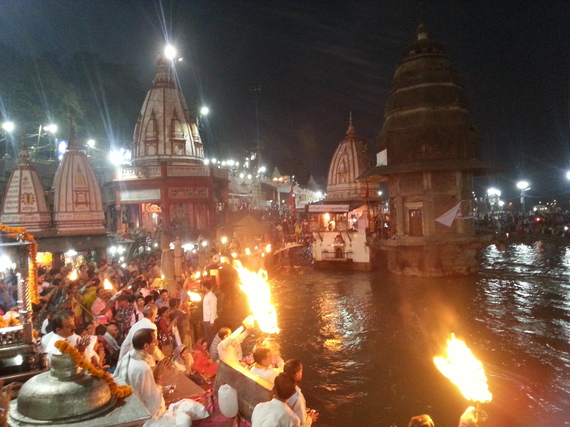 The mention of Haridwar brings to mind images filled with piety and picturesque pujas and the Ganga aarti by the fast-flowing river at Har ki Pauri, right? But, as we discovered on a recent, visit, there's much more that you can explore on the banks of the Ganges.
1. Exploring a Gujjar village
Haridwar. The word literally means God's Door. And yet strangely, living around this gateway city of Uttarakhand, which opens many doors to interesting adventures, there's a proud race of cattle herders who live in huts entirely without doors! Visiting a Gujjar tribal village allows you to gain a fascinating insight into their unique lifestyle, traditions and fiercely independent nature.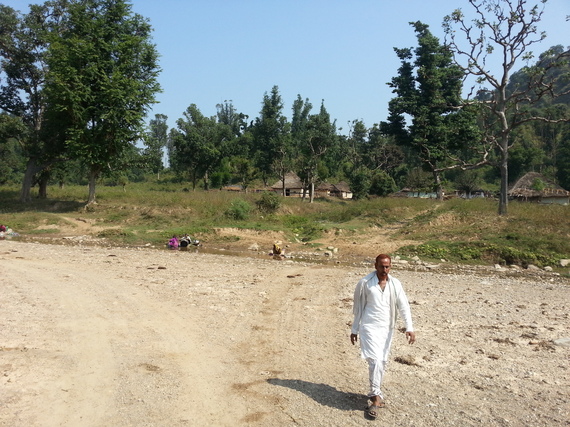 A traditionally dressed Gujjar with his village in the background
Top tip: Do ask for permission to enter the village and before taking pictures of the people or their precious cattle.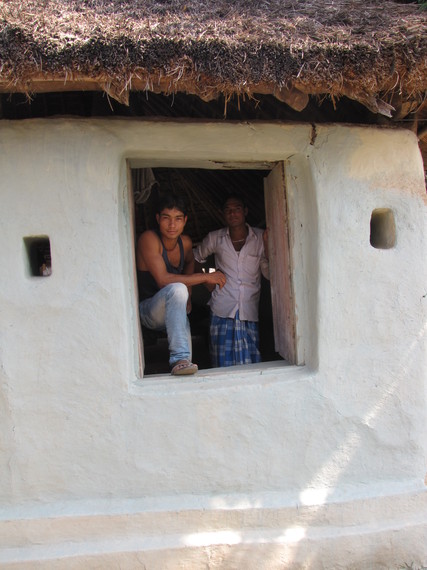 Some friendly Gujjars
2. Adventure, adventure everywhere
You're spoiled for choice in this region. Several outfits offer white-water rafting experiences. There's also India's tallest bungee near Rishikesh just 20km away. And then there is the beautiful Rajaji National Park & Tiger Reserve. Spread over 820sq km across the Shivaliks, which are near the foothills of the Himalayas, it is rich in diverse animal and bird life and various types of vegetation. Safaris into the park can be very rewarding. We even saw wild elephants waiting to cross the road outside the park periphery!
Top tip: Even if you visit in the off-season, when the park is closed to visitors, it's possible to do guided walking trails along the dry riverbed for a spot of bird-watching.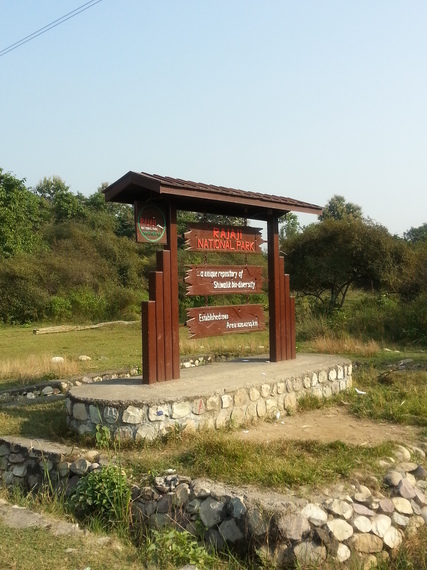 Entrance to the Rajaji National Park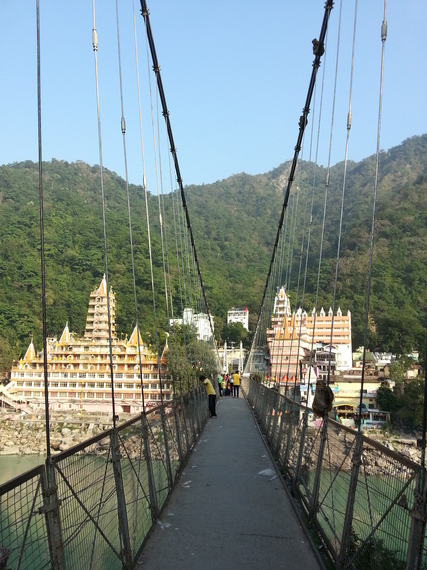 Walking along the famous Laxman Jhula at Rishikesh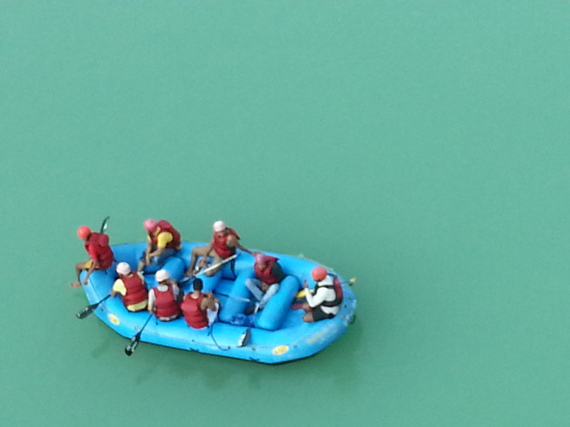 White-water rafting on the Ganges
4. Luxury stays
A visit to a pilgrimage spot doesn't mean that you must restrict yourself to living an ascetic existence. While there are a number of beautiful stays along the banks of the Western Ganges Canal, we really loved the location and the lavish luxury of Aalia Resort. A dozen plush villas, each with three bedrooms and a common lounge room, occupy pride of place on the left bank of the Ganges about 10km downstream of the hustle and bustle of the more dedicatedly religious side of Haridwar.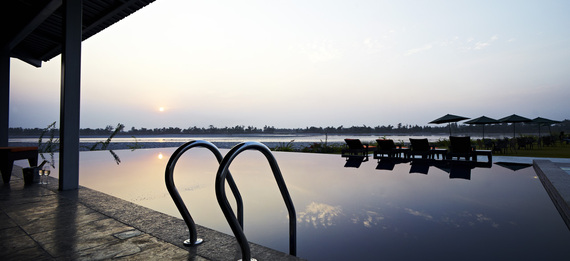 The serene infinity pool
Lush lawns, an exquisite infinity pool, a well-equipped little spa with skilled massage therapists, a multi-cuisine restaurant and room service and activities such as archery and ATVs, make it quite a tempting place to plan your holiday around.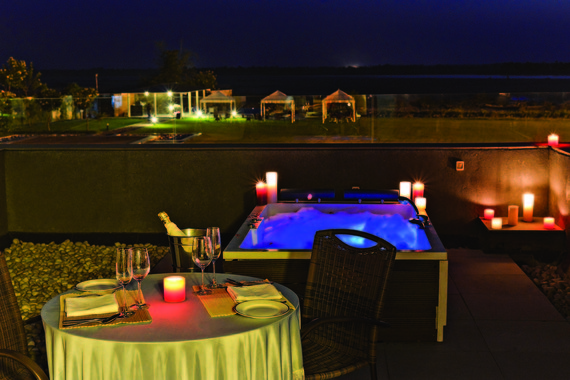 The luxe Jacuzzi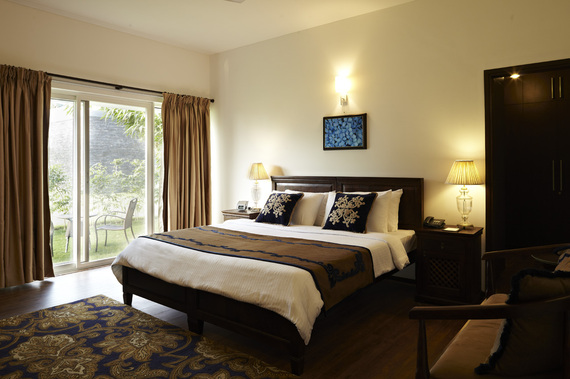 Decadent decor
The best bits are the gorgeously done up rooms with walk-in wardrobes, private terraces, each with their own Jacuzzi. And considering Aalia has direct access to the river, it's quite natural that there's a pandit coming by daily to conduct a Ganga aarti for residents right there.
Top tip: Ask their very capable and affable General Manager Dheeraj Chauhan to arrange safaris or jungle trails for you, if you're so inclined.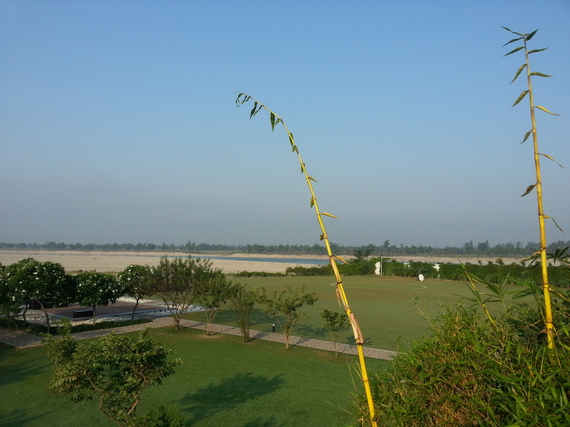 The view of the lawns and the Ganges floodplain beyond from our private terrace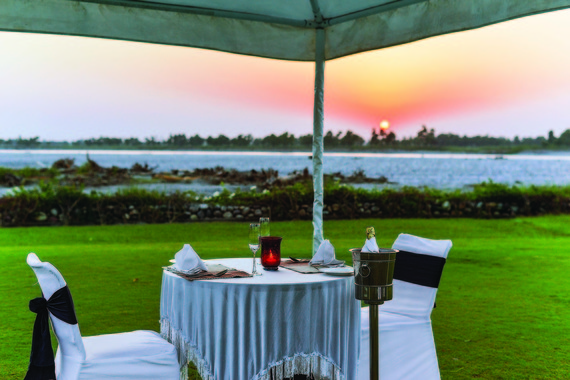 Romantic sunset with a view of the Ganges
5. Delicious local food
The region has some very interesting dishes, including home-cooked munduwa ki roti (millet flat bread) and alu-jhol (potato curry) that even a fancy resort like Aalia makes to perfection. Then, of course, there are street snacks that you can easily make a meal of.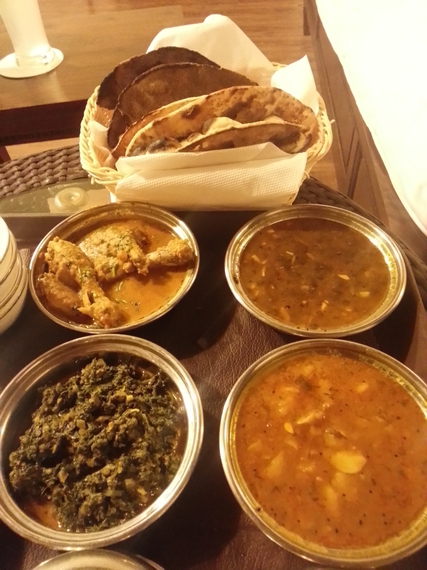 Authentic Garhwali flavours created by the chefs at Aalia Resort
We really enjoyed the enjoyed the samosas and suji halwa (semolina pudding) at Mohanji Puriwaale near Har ki Pauri although they're better known for their khasta kachoris and chhole-puri. For dessert, head to the Punjab Doodh Bhandar round the corner for some superlative rabri (just Rs 30 for 100gm).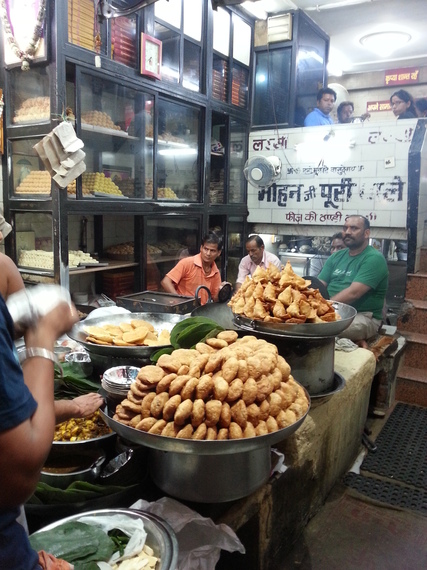 Mounds of kachoris at Mohanji Puriwaale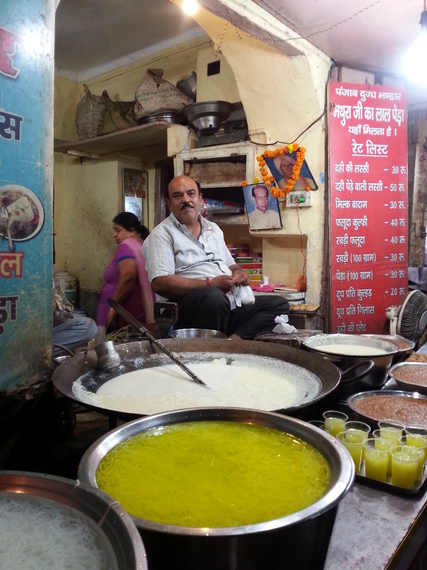 Huge containers of rabri and falooda at Punjab Doodh Bhandar
Top tip: Bring back a taste of Uttarakhand from the Haridwar Achar Corner, which sells a wide variety of pickles (from the tried and tested yet sublime garlic to unusual ones made of bitter gourd or even rose!), and other condiments.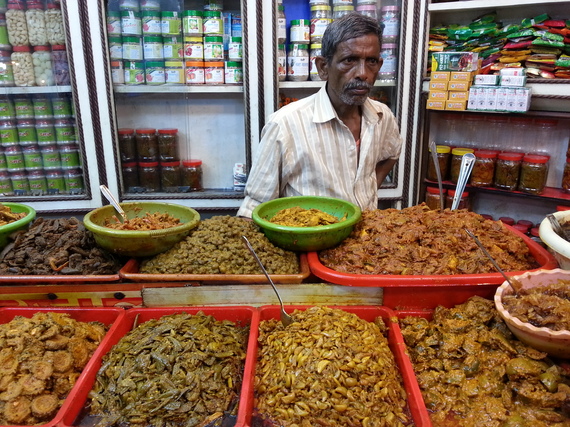 Tickle your palate with these pickles at the Haridwar Achar Corner
Some people go to Haridwar to pray for something. Others, who go beyond the obvious options, feel that their prayers have been answered when they visit!
Like Us On Facebook |

Follow Us On Twitter |

Contact HuffPost India

Also on HuffPost: