Parul Tewari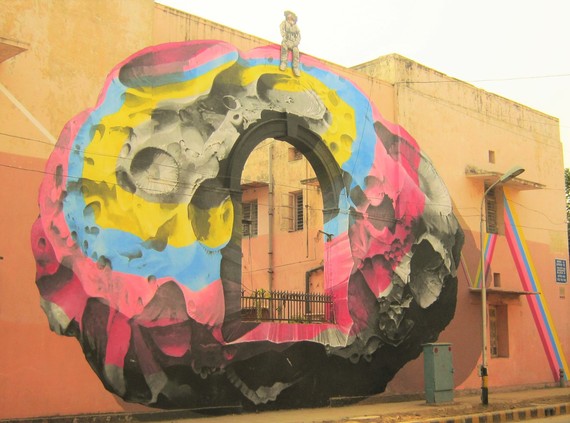 The streets of the national capital are witnessing a silent revolution, one stroke at a time.
Street artists, both national and international are giving the phrase "the world is my canvas" a new twist by using unusual facades to showcase their art. Now in its 4th edition the Street Art Festival (organised by ST +Art India) is a collaborative effort of artists from all around the world to bring art in the public domain. They are trying to change the urban landscape by creating life-size artworks in public spaces.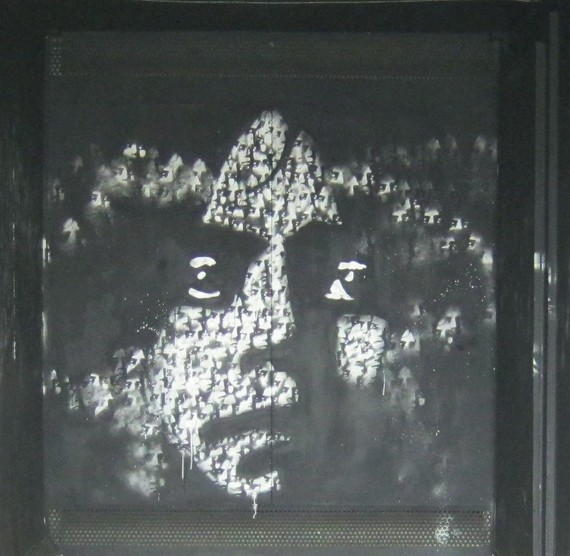 The first phase is being hosted at the largest dry port in Asia - ICD (Inland Container Depot), Tughlakabad, Okhla-which has become a walk-through art gallery. Over 100 containers have become the 'canvas' for the artists, providing an access to their creativity for people who are normally beyond the reach of art. The art show titled 'WIP' (Work in Progress), takes inspiration from the ever-evolving nature of art, which is in stark contrast to art in confined spaces and for a limited audience. Once the exhibition gets over, these containers will be back in use for transporting goods, and the art will travel across the length and breadth of the country, reaching far greater numbers.
The second phase is equally interesting, with an aim to create the first public art district in India. Here, the walls of several buildings in Lodhi Colony (between Meherchand Market and Khanna Market) are breaking out of their concrete forms and mirroring the artists' minds. The streets are getting a character of their own, becoming almost life-like, reflecting the dreams, aspirations and imagination of the people who walk on them. From the struggles of everyday life to the turmoil within, it covers everything.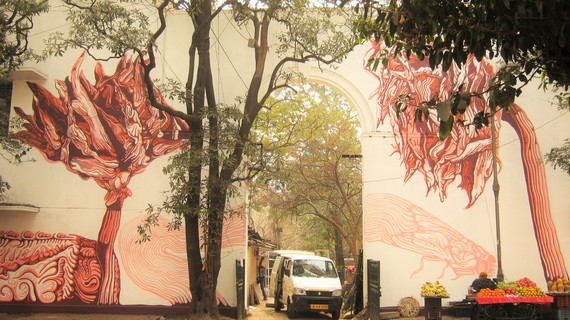 The festival also aims to start a conversation about art in and around the communities where it is being organised. For instance, the depiction of people sweeping the streets is in sync with the objectives of the Swachh Bharat campaign (Clean India), of which this art installation will be a constant reminder. Beautifying the streets also instils a feeling of pride in the people living nearby, making them take ownership of the art and thereby ensuring that it's not vandalized.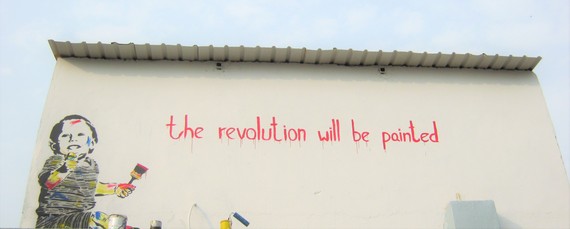 Historically street art/graffiti has been used to express political resistance to existing regimes, as a tool of rebellion, and also to mobilize people for collective action.
However, can art be an agent of social change without being grim and preachy? Can it inject humour or satire as it depicts contemporary issues? Can we drive home the point and be light-hearted at the same time? R K Laxman's cartoons or the 'Amul Girl' have done it in on a different medium for decades. Can street art take it a step forward?
How about making art political yet consumable?
Like Us On Facebook |

Follow Us On Twitter |

Contact HuffPost India

Also see on HuffPost: