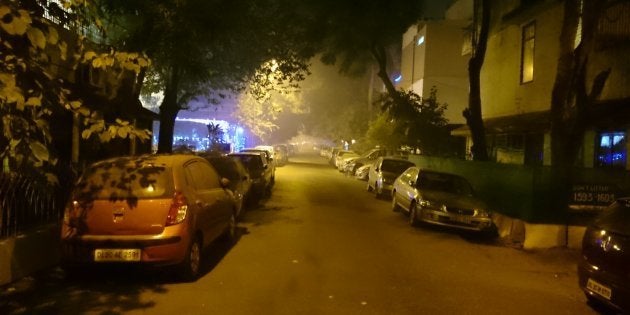 I walked back from a friend's house after dinner on Diwali. It was about midnight. Smoke from firecrackers hung heavy on the air. So heavy that I was wheezing, being asthmatic, a few steps later. I had not carried my inhaler and contemplated returning to her house for help. But instead, I walked the short distance back, fortified myself with drugs and went to sleep. My lungs burnt till morning. The sulphurous fumes hung in the air all of next day and the day after that.
Predictably, everybody went into a tizzy, blaming crackers, crops and cars for the pall. These are indeed part of the trouble. But a large part is also the frenzy of construction that has gripped the National Capital Region since the mid-2000s. Another big contributor is unchecked smoke from industries and power plants in the NCR.
A large part of the trouble is the frenzy of construction that has gripped the NCR since the mid-2000s.
To see what had changed, I used Google Earth and my driving records from the last 30 years. Till about 2000, fields ringed the city in all directions. A 20-minute drive out of Delhi took you into fields. Buildings disappeared and the air cleared up.
Then new Gurgaon happened. A building boom saw skyscrapers and malls mushroom in what was open space. This cancer of construction spread all over Gurgaon in a few years and now extends about 100km towards Jaipur on National Highway 8.
Towards Faridabad, the Surajkund road used to be a narrow single carriage-way road. It doubled in size in the mid-2000s. Forest land disappeared under an unsightly temple, universities and housing complexes; land was grabbed by developers who have not been able to complete some of their projects. On NH 2, where fields existed after Patparganj, there is now a concrete jungle of multi-storeyed apartments. The story is repeated on NH 1 towards Haryana.
These residential and industrial complexes have also drastically affected the air quality in NCR. My humble submissions to stop the decline and hopefully turn around things are:
1. Stop all incomplete projects and initiate dust-control measures
People who have booked flats must be compensated so they can find alternatives. This must be applied across NCR. In a year this will drastically cut the dust raised from construction. In Delhi, the Metro must complete its work on Phase 3 and then take a long break before the next phase. The roads have layers of dust that must be cleaned mechanically rather than manually—that only raises dust and transfers problems from one place to another
2. Stop burning garbage
Make this a criminal offence. Anybody lighting garbage has to pay a big fine or be locked up. There are provisions in existing laws and codes that can be used to do this immediately. Also, the massive landfills that leach smoke into the air must be treated so they stop smouldering. I am sure part of the reason for the consistently poor air quality in Anand Vihar that's near the Bhalaswa landfill is that it keeps smouldering
3. Stop using diesel cars
The ban on diesel vehicles must be reimposed and enforced. The rich drive huge diesel-powered SUVs that are responsible for much of the emissions. The sale of all diesel vehicles must be stopped in the city and they must all be phased out in a few years. Traffic lights on major corridors must be synchronized to reduce the need for accelerating and braking every few hundred metres as that's when vehicles emit the most fumes. Public transport has to be stepped up by getting more buses and running them more efficiently.
4. Cease crop-burning
The practice of burning crops needs to be stopped so the smoke from fields does not add to the already poor air quality
5. Plant more trees
A massive greening drive using native trees and shrubs needs to be carried out across the NCR. This will help cover dusty areas with green and reduce the dust in the air
Some of these suggestions are drastic but three years of severe and increasing air pollution calls for such measures. Else the city's air will be as toxic as the water of its river and lifeline, the Yamuna. But that's a topic for another article.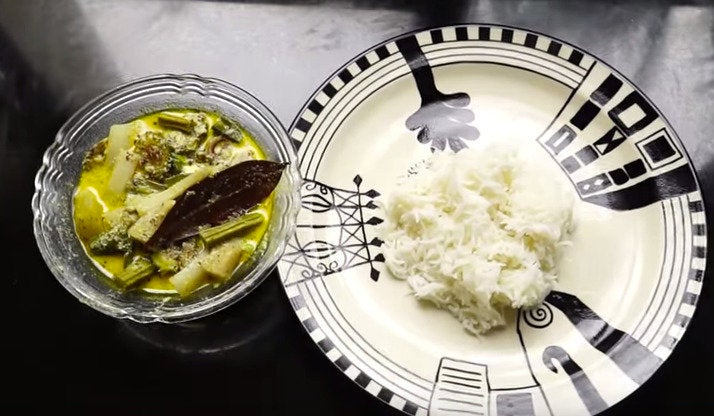 20 Bengali Vegetarian Dishes That Can Give Meat, Fish A Run For Their Money