Nisa Homey
This flavourful, vegetarian preparation is an easy one-dish meal. Soft, succulent pieces of paneer are marinated in yogurt, herbs and Indian spices, layered with prepared rice and then cooked in the dum style (the lid of the biryani pot is sealed and the dish cooks over a very low fire).
This Hyderabadi-style biryani gets a lot of its punch from birista (fried onions) and shah jeera. Sometimes, I marinate the paneer and leave it in the fridge to be cooked the next day; I even prepare the birista ahead and stored it in an airtight container. Then the next day I just have to cook the rice and then layer and dum the biryani. Yes! So easy!
Enjoy this paneer biryani with raita and papad.
Prep time: 20 minutes
Cook time: 30 minutes
INGREDIENTS
For birista
• Onions: 3, sliced
• Oil to fry
• Salt: 1 tsp
For rice
• Basmati rice: 2 cups (I used 200 ml cup)
• Water: 10 to 11 cups
• Cinnamon: 1 inch
• Cloves: 3 to 5
• Cardamom: 6 to 7
• Star Anise: 1
• Shah Jeera: A fat pinch
• Mace: A small strand
• Salt: 2 tsp
For green masala:
• Coriander leaves: One handful
• Mint leaves: Half handful
• Garlic cloves: 7 to 10
• Ginger: 1 inch
• Green chillies: 2
For marinated paneer
• Paneer: 200 - 250 gm
• Yogurt: 6-8 tbsp
• Kashmiri chilli powder: 1 tsp
• Organic turmeric powder: 1/2 tsp
• Garam masala: 1/2 tsp
• Juice of half a lemon
• Shah jeera: A fat pinch
• Salt: 1 tsp or as needed
For garnish
• Warm Milk: 3 tbsp
• Saffron: 10-11 strands
• Ghee: 2 tsp
• Chopped coriander and mint leaves: 3-4 tbsp
• Fried cashew nuts: 50 gm
• Fried raisins: 25 gm
• Fried onions: 2 tbsp
• Flour dough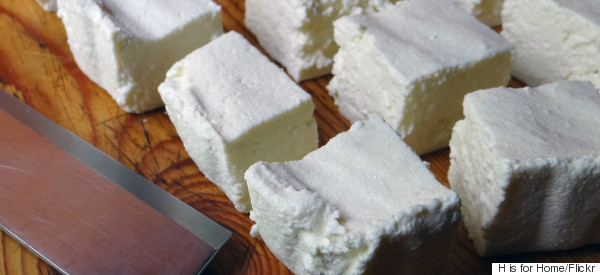 METHOD
1. Soak rice in water. Slice the onions.
2. Soak saffron in warm milk.
3. Coarsely grind the ingredients for the green masala.
4. Into a bowl add the coarsely ground masala, paneer, Kashmiri chilli powder, turmeric powder, garam masala, salt, shah jeera and lemon juice. Mix well and keep aside for 15 minutes.
5. To cook rice, heat a pot or pan with 10 to 11 cups of water. Add in cinnamon, cardamom, cloves, mace, star anise, shah jeera, and salt. Bring the water to a boil and then add in the soaked rice. When the rice is 3/4 cooked (still al dente), strain it on to a strainer/colander.
6. In another heavy bottomed pan, pour in oil and sliced onions and fry till brown. Remove the fried onions to another plate. Add in cashew nuts, fry lightly, and remove. Add in the raisins and when they puff up, remove them.
7. Mix 3/4th of the fried onions or birista into the marinated paneer mix. We need some fried onions for garnishing and while layering.
8. Remove the excess oil from the pan in which the onions were fried. Layer some marinated paneer in the bottom of the pan. Sprinkle some chopped mint and coriander leaves. Sprinkle some fried onions, raisins and cashew nuts.
9. Spread a layer of the cooked rice over the paneer mix. Sprinkle coriander and mint leaves, fried cashew nuts, raisins and fried onions. Drizzle 1 tsp ghee, and half of the saffron milk.
10. Again spread a layer of paneer and repeat the same. Lastly, layer rice on top and repeat the same.
11. Press the flour dough on the lid of the pan and press it down so that the lid is sealed and steam does not release.
12. Place the pan on a preheated tawa and let simmer for 10-15 minutes.
13. Open after 15 minutes and serve with raita and papad.
Notes
• Birista or fried onions can be made ahead and stored.
• The marinated paneer is not cooked before the layering process and is thus very soft and flavourful. The yogurt also helps in keeping the paneer soft.
• Instead of flour dough you can use aluminium foil.
• Remember to preheat the tawa before placing the biryani pot over it. You can also layer the biryani in a glass or steel bowl and bake in preheated oven for 20 mins.
• If you are using very sour curd reduce by half or omit the lemon juice.
This post first appeared on nisahomey.com.
Like Us On Facebook |

Follow Us On Twitter |

Contact HuffPost India