Nikolina Nikoleski
Every day, as we go about our lives on this beautiful creation called earth, we experience a colourful spectrum of emotions. We fall in love, experience pain of separation from our loved ones, suffer from the anxiety and stress that come with our jobs and fear for the future not yet known. All of us experience circumstances that stimulate us to the core; all of us have a distinct spark inside us that tends to flame and fan whenever we're emotionally affected. How does one deal with all these emotions cooped up like a bubbling volcano?
Dance is an ancient, beautiful and efficient way of expressing oneself. It has its own vocabulary, its own language of movements that allow us to break free from the chains of restrictions and express our hopes and dreams, ambitions and emotions without any restraint. It is a way of self help, of healing, of creativity. Regardless of our age or whether we pursue it as a calling or a hobby, dance affects us all, is within us all. It is the joy of letting go of oneself in harmony with the universe; it is the sensation of exploring one's limitations and overcoming them.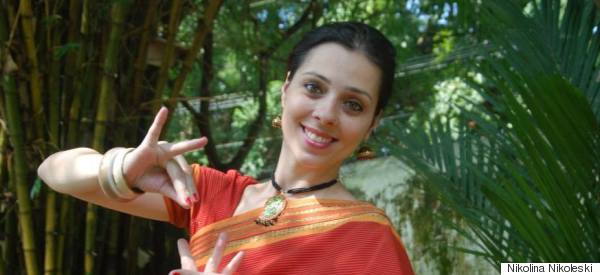 The medium of dance is extremely elaborate, and yet deceptively simple. It is a means of expression for different cultures, races, religions, people and nations to put forward their interpretation of life, their pathos. It acts as a measure of distinguishing one from another, and yet it is a means of tying different strands together by a common thread. Dance is the purity of expression, of emotion, of heart. It is the realisation of self, of other, and oneness with the universe. It is eternal; it is ever present in nature.
Dance is a precious gift meant to be cherished. It is in the movement of birds and animals during the mating season. It is in the flight of an eagle, it is in the sprint of a cheetah. It is in the slithering of a snake, or the elegant motion of a fish. Dancing is life, and life is a dance. The more it is explored, the more alive we are.
Like Us On Facebook |

Follow Us On Twitter |

Contact HuffPost India