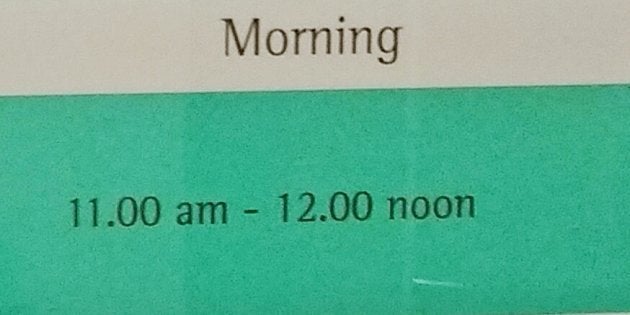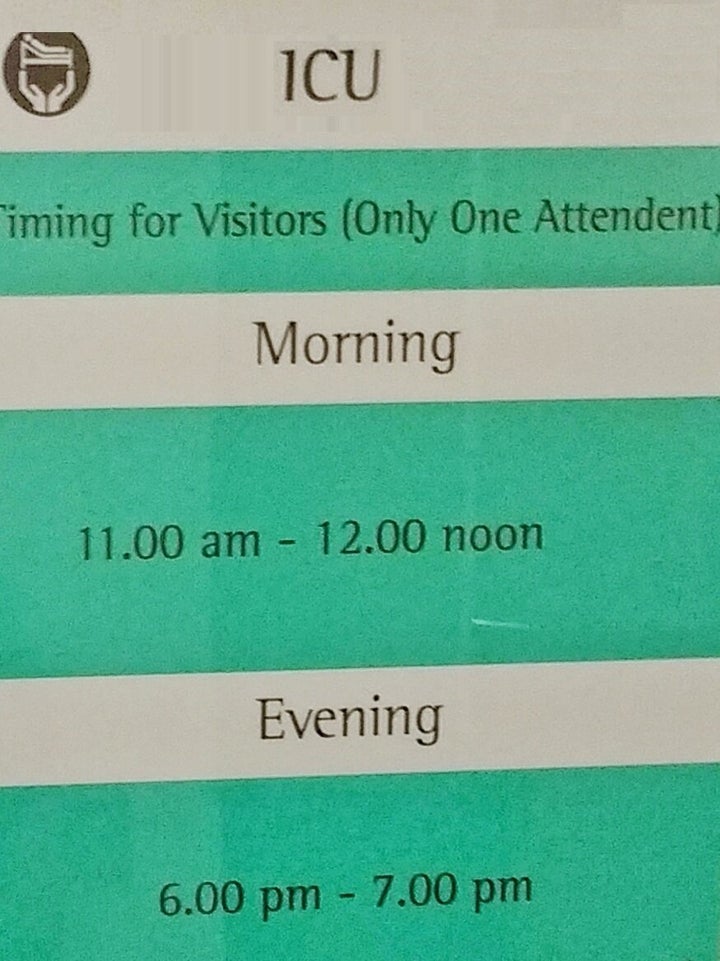 "Baba, I couldn't be with you when you wanted to talk to me—not because I couldn't, but because, they wouldn't." I have repeated these lines innumerable times in my sleep. My subconscious hopes that my father would be able to hear me and forgive me.
We knew that the ICU was a black hole from where no information could leak.
Six years ago, my father was recommended an urgent bronchoscopy, a diagnostic test for examining the inside of the airways and lungs. The doctor assured me that I could continue my business trip. He planned to discharge my father after a rest of four-six hours. Yet, he was admitted to the ICU with a demand of ₹50,000 as a deposit. Panic followed. When I reached late at night, my distraught mother was in the waiting area, devoid of any information. Eleven hours later, during the visiting slot, I saw my father perched on the bed, looking lost. The moment his eyes caught me, his face lit up. Clearly, he needed his family more than the ICU. While conversing with attending staff, I had a chance discovery—he was put in the ICU, not because he needed intensive care, but because a general bed was not available! Unlike in the hospitality or airline industries, where a forced upgrade doesn't command any extra price for an unexpectedly delightful experience, this bump-up to the ICU cost us a bomb while causing uncalled-for angst. Since ICUs are known to expose patients to infections, such unnecessary admissions accentuate the issue of ethics in healthcare.
Two years later, I rushed to the emergency when my father's stomach flu worsened. "This is septic shock, he is dying," declared the doctor, who had been treating him all these years and had considered the flu benign three days ago. "But we will try our best in the ICU." We stood frozen. An "end-of-life agreement" was shoved in front of me to sign. The guard outside the ICU was using her rough language and steely eyes to turn away the bewildered relatives. By now we knew that the ICU was a black hole from where no information could leak. The staff's sullen faces aggravated the misery. In contrast, while I was attending to my sister in the stroke ward in the United States, smiling nurses made a perceptible difference to my mood.
Does a family facing the loss of a loved one, need the "healers" to torment them more?
During the visiting slot, I saw my father shaking his head, tears trickling down his cheeks. One strap of the oxygen mask had partially covered an eye, while the other had twisted his ear. The blanket was callously placed on his feet (and not on his chest). Are ICU patients no longer humans who can feel? Despite the odds, he was delighted to see us; but we were shunted out; our interaction scuttled as the time was up. Next, with great difficulty, we secured a private ICU room so that one family member could be inside. Twenty hours later, destiny gave us another chance when he opened his eyes, raised his arms and gestured for us to come closer to him. It was painful to look at the feeding tube that was inserted despite our aversion. We tried reading his lips, but he vehemently shook his head, denying us the satisfaction. The nurse was blankly looking on. We were ordered to step out for half an hour as it was time for the chores. My protests didn't yield much. He was signalling us to stay, his expression desperate as we were stepping away like zombies. Three hours later, when we were allowed inside, he was unconscious, his vitals spiralling downwards. The physiotherapist backed off only when we asked him to not poke him anymore. Visits by young doctors and trainee nurses followed. It seemed he was a medical guinea-pig. Sadly, I didn't get another chance to know what he was trying to tell me. Should there be man-made boundaries between a dying person and his/her family? The need to manage traffic is understandable, yet such extremes can't be the answer. However, I learnt that this doesn't apply universally when a friend with VIP status got unlimited access to the ICU. This family was counselled to use paper and pen to communicate with the patient. This didn't occur to me in my first tryst with death... and the people who see death every day hadn't bothered telling me. Is there an unwritten caste system even in grief?
The current approach banishes family as an irritant; it's time to consider them as partners in patients' care.
Even in my other brushes with hospital stays in the US and in India, opacity and insensitivity were common themes. The situations were as diverse as an accident, an undiagnosed ailment and a brain haemorrhage. In the US, I found the fear of legal issues and inflexibility as impediments while in India chaos was all pervasive. While writing my book, I spoke to many people who validated my view. Cases of experimental drugs and cover-ups also came to light. Does a family facing the loss of a loved one, need the "healers" to torment them more? India ranks 67 out of 80 on The Economist's "Quality of Death Index". Even though it ignores crucial family support throughout ageing, I consider it a good indicator of the healthcare system for end-of-life, ICUs being one of them.
Now couple this with a new reality that the ICU in-charge stated, "With advances in medical science, all of us are going to die the in ICU". Surely, ICUs in India need rethinking. The curriculum needs to change so that the compassion and communication skills of the medical staff become part of the hygiene for ICU care. The current approach banishes family as an irritant; it's time to consider them as partners in patients' care. Counselling patients' caregivers can help lessen their pain and improve patient outcomes. Hospitals need to enhance processes and use technology to share information frequently and transparently—it's not a difficult task in this digital age! The tougher battle will be to change attitudes and deep-rooted behaviours.
I hope that ICUs can actually care for and give our loved ones the dignity they deserve, while they live and die.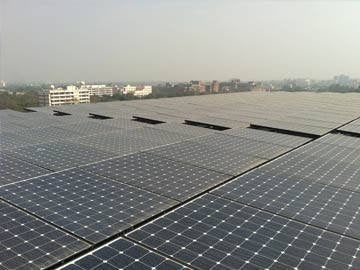 9 Of The Greenest Buildings In India