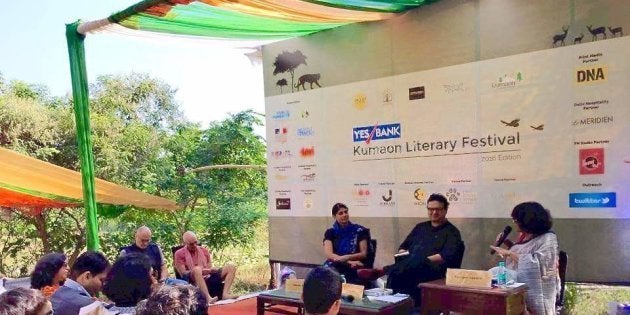 In its second edition, the Kumaon Literary Festival, or KLF, took to the jungles. Literally. Over a span of three days, authors, publishers, commentators and journalists came together to listen a little, talk a lot and unwind under the clear skies of Jim Corbett National Park. There was a lot of balancing over delicate issues and uneven pebbled pathways. Apparently they keep snakes away, but not humans.
Here are my learnings on what not to do at KLF, a ready reckoner for it's future editions.
1. Do not go in anticipation of a 'retreat': Make no mistake that this is work. Not a literary retreat. Listening in attentively to power-packed sessions all day and invariably juggling between three simultaneous venues is no mean feat. The jungles, pebbled paths, lotus ponds are only for the survivors.
2. Don't go to enjoy the crowds: No jostling for seats or queuing for author autographs. No latest fashion squad or sea of unknown smells. Pretty boring, calm and serene. Probably a famous author seated next to you listening in to another's session. Duh! How dull!
3. Don't expect a jungle out there: You will see animals almost everywhere. Off stage, inside the venue and out. Of all apolitical hues, colours, and families. And I am not talking of the inhabitants of Jim Corbett National Park. Last I even heard of a man-eater on the prowl.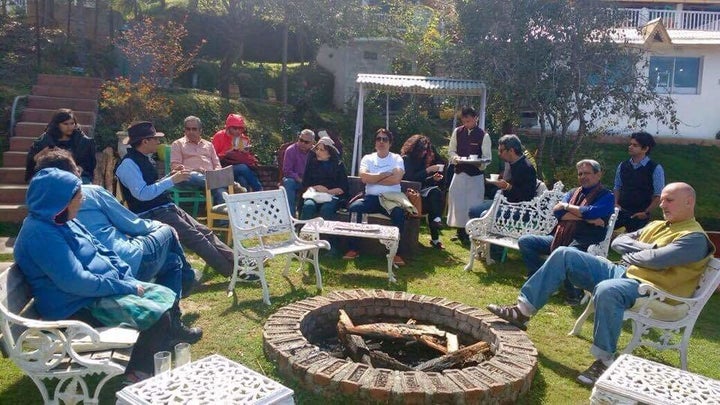 4. Don't be afraid of authors: A refreshing change, when authors actually behave like humans. No airs, no pressure to be starry and in vogue. Be it an Amish or a Ravi Subramaniam, you have an all-access at KLF. Cant say the same about people who haven't written any books.
5. Do not be ready to pack-up once the sun goes down: KLF continues to feed your mind with late-night spooky ghost readings or folklore from the jungle even after dinner. Much more to be enjoyed over a drink with the call of crickets.
6. Don't dismiss it as just another do: While a number of literary dos can be spotted across the length and breadth of the world, few behave like families coming together. As they say, where there is a vision, there is a way... even if it takes you to places beyond the conventional. KLF, may your tribe increase!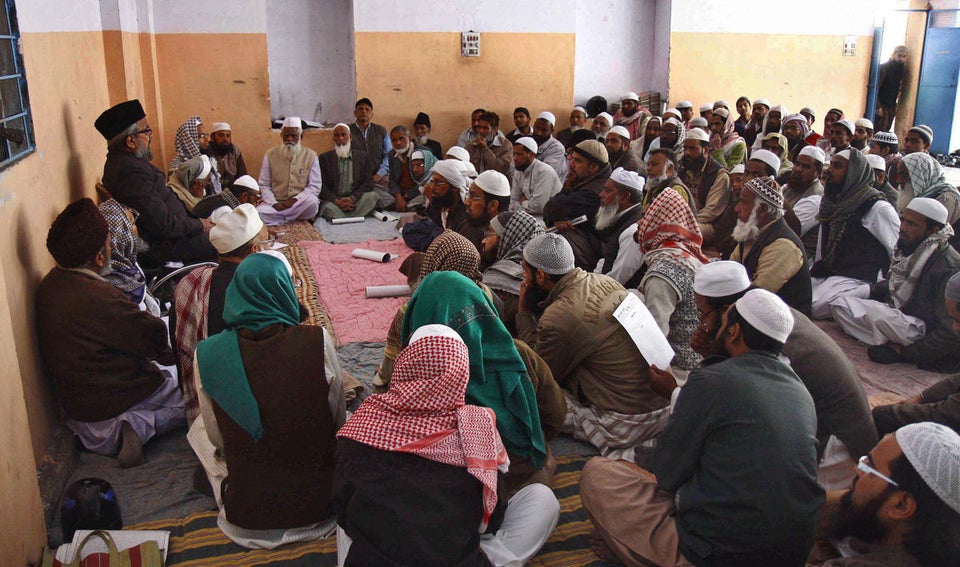 Jaipur Literature Festival