Everyone knows that salads are a great way to consume fresh produce—a hearty dose of greens, veggies, fruits and a smattering of other healthy ingredients. I stay away from salads in most restaurants. Most don't use the freshest of ingredients, which they can get away in an Indian curry, but in salads, there's no place for them to hide. Some also tend to smother the salad with an inane dressing. And a few others conveniently use paneer instead of feta. Gasp! And not to mention, you end up paying a bomb for it.
There is absolutely no excuse for a boring salad.
There's a whole universe of ingredients that can go into a salad, to add either flavour, or texture or colour, and that one ingredient is usually enough to take your salad from meh to wow. There is absolutely no excuse for a boring salad. You can make the best salads at home, and these 5 ingredients will add the necessary oomph that will make anybody a salad lover.
Fruit
Fruit can be used as a pulp in the dressing or sliced up in the salad itself. Freshly muddled fruit pulp in the dressing adds a unique flavour to the salad. Passion fruit pulp adds a huge boost of flavour as well as acidity in this salad dressing. Even the usually ignored Indian fruits like ber or guava can be sliced up and added to salads, raw or grilled. Cherry tomatoes, halved and coarsely mashed, boiled with some red wine vinegar, garlic and olive oil, makes a full-flavoured vinaigrette. Season the vinaigrette with salt, pepper and flavour with a pinch of your favourite dried herb. This is not only great for salads but also over omelettes, baked fish or vegetables.
Chop a big bunch of herbs and use that instead of, or along with, salad leaves. Sometimes, it is tough to come across a fresh bunch of salad greens but Indian markets sell piles of herbs such as dill, mint, coriander, spring onions etc. so coarsely chop these up as the base for your salad. Tabbouleh is one such salad made using a base entirely of herbs, such as parsley and mint. Herbs can also be chopped up and blended along with olive oil, garlic, salt and lemon juice to give you an intensely herby dressing. Ditch the mayo and try egg and potato salad with this herb-garlic dressing. Warning: You'll end up eating a huge bowl of this all by yourself.
Bread
Ever bought that fancy bread from a gourmet store only to realise that it has dried out on you in two days? And because it was quite expensive, you don't have the heart to throw it away? Indeed, you must NOT throw it away. Chop coarsely, season with a pinch of salt, add some crushed dried herbs, a light drizzle of olive oil. Layer this on a baking tray and bake for 5 minutes at 180-190 C. You have crisp gourmet croutons (NOT the deep fried ones from the 80s Indian restaurants!) that will make your salad a full meal.
Toss these croutons with sliced cucumbers, onions and tomato wedges, along with some parsley, lemon juice and a generous dose of extra virgin oil to make your version of fattoush. Toss just before eating if you want the croutons to be crunchy.
Cheese
Cheese adds the right bit of decadence to any salad and oodles of flavour too. Top any salad with some good feta and I end up feeling this is my favourite salad. But I do have some favourite cheese-salad pairings.
Watermelon and feta is, of course, a match made in culinary heaven. Cheddar goes well with apples or pears. Shaved parmesan feels perfectly at home in a salad with tomatoes, walnuts, pasta or pears. Blue cheese pairs well with fig, beets, pears or even dried fruit. Goat's cheese can be crumbled on a bed of salad greens or on a grain-based salad. If you plan to make cheese the star of your salad, go easy on the salt in the dressing as most cheeses are quite salty. You can even cut down on the dressing to a great extent as cheese makes a salad quite rich.
Also, make sure you add in the cheese after you have dressed and plated the salad so that it does not become a mushy mess. Better still, top individuals servings of salad with cheese so that everyone gets an equal portion of it.
Nuts
Biting into a well-toasted nut or a candied one is truly a happy salad moment. Nuts add crunch and much fun to a salad, not to mention upping the health quotient too, by way of healthy fats. Always toast the nuts until aromatic, either on a skillet or in the oven and add it in the end when the salad is ready to serve. Another way to boost flavour is to toss the nuts in some olive oil and dried herbs, and then toast in the oven until crisp.
If you don't mind the extra sugar, then candied nuts are the bomb. To make candied nuts, lightly toast the nuts until aromatic. Prepare caramel in a pan, toss the nuts in the caramel and remove on a baking paper. Break into small pieces when cool and top your salad with these addictive devils. You can also use coarsely pounded dry fruit chikki (praline) to top the salad.
Adding just one of these ingredients will add the necessary fun element to your salad. It doesn't mean that adding all five ingredients will make it five times the fun though, so do that at your own risk! Happy Salad Days!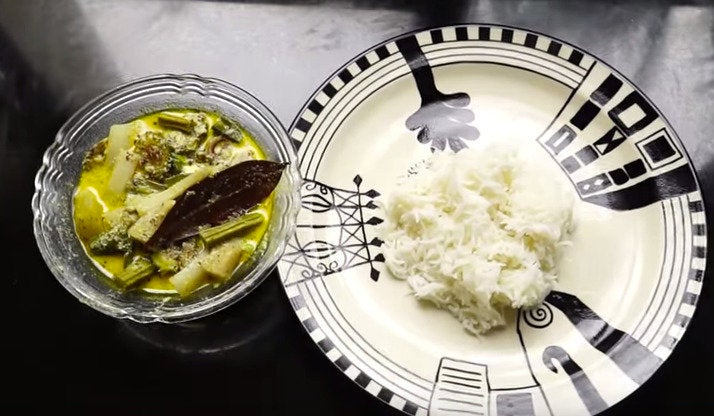 20 Bengali Vegetarian Dishes That Can Give Meat, Fish A Run For Their Money