By Pratiti Basu and Nikhil Shankar
Goa is a perennial holiday destination. Be it for a relaxing getaway or for entertainment-packed activities, families with kids can have their share of the fun all year round. During the monsoon, India's sunny beach state turns in to a lush tropical paradise with plenty of hidden thrills. As long as you are not looking for leisurely swims in the ocean and are keen for a little adventure, Goa, despite its heavy rainfall, can offer the most memorable holiday. Avail airline discounts and off-season rates at the most plush hotels, pack your hiking boots and parka, and take a trip with your little ones for a magical vacation.
Here are our top picks of things to do and see in Goa with your family in the monsoon:
1. Soak in some Old-World Charm
India's beloved sunny state is punctuated with beautiful centuries-old Indo-Portuguese houses, many of them painstakingly restored and maintained. Get cosy in a converted heritage hotel or live with the host family at a heritage homestay, most likely their ancestral home. We are particularly fond of the heritage houses in the villages of Siolim, Assagao, Saligao, Panjim and Loutolim.
Heritage hotels: Siolim House, Ishavilas (Siolim); Shanti Morada, Saligao; Tara Verde Goa Verla, Canca; Panjim Inn (Panjim); Vivdena; Casa Susegad, Loutolim; Turiya Villa, Canacona.
Heritage homestays: Divar Island Guest House Retreat; Arco Iris, Curtorim
Stay in cottages on the banks of a lazy river at Olaulim Backyards in Pomburpa or go extremely remote at Off The Grid, Castle Rock. Also in the Western Ghats are Wildernest, Swapnagandha, and the Dudhsagar Spa Resort -- these are allare especially enchanting during the monsoon months.
Our picks: Olaulim Backyards (eco farmstay); Dudhsagar Plantation (farmstay); Aangan, Sanvordem (remote village); Off The Grid, Castle Rock (wilderness).
3. Sleep in the lap of luxury
Several of Goa's five-star resorts offer discounted rates during the off-season months. In addition to their many facilities, most also have packages that specially cater to families traveling with kids, with organized activities to keep your little ones busy, so mum can spend the afternoon at the spa! Call the hotels directly for the best rates. The most popular include Alila Diwa (Majorda), Hard Rock Hotel Goa (Calangute), The Park (Calangute), Taj Group of Hotels (across Goa), Goa Marriot Resort & Spa (Panjim), Cidade de Goa (Vainguinim Beach, Dauna Paula), Leela Goa (Cavelossim), Grand Hyatt (Bambolim) and Park Hyatt Goa (Cansaulim, South Goa).
Enhance your taste buds and other senses while you dine in complete darkness at Alila DiwaGoa in Majorda, last Thursday of every month. Chefs bring out an extensive Indian thali with ingredients sourced from within a 100-mile radius. Children under 12 not allowed.
5. Bake your cake and eat it too
Sujit Sumitran, amongst other things, is an artisanal baker at Gluten for Gluttons. If baking is your and your kids' thing, enroll for private baking classes on alternate Sundays at his house in Britona. Workshops are on first-come-first-served basis and participants will go home at the end of the day with knowledge of artisanal sourdough breads and your own crusty loaf from a wood-fired oven.
For other cuisines, Siolim Cooking School by Lucie Masson offer an insight into French culinary art, and Rita's Gourmet Cooking by Rita Shinde in Dabolim involves cooking tours and market visits to include various cuisines, Mukti's Kitchen in Arpora focuses on traditional Goan delicacies. Alila Diwa Goa in Majorda has a special cooking class for kids at their premises.
Head to Cream Choc in Anjuna and relish authentic gelato bowls in delicious flavours.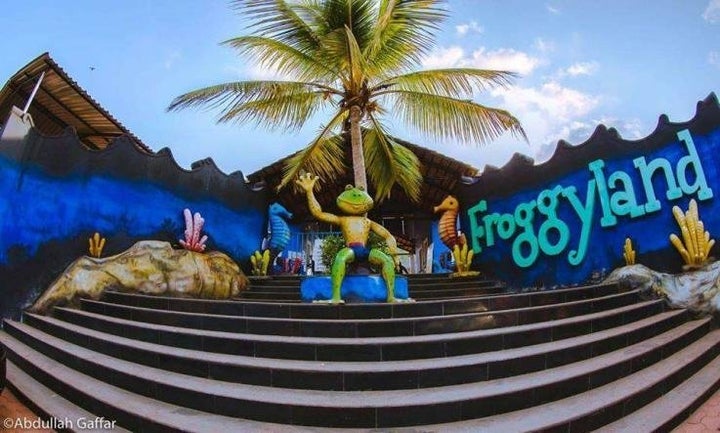 Goa has a handful of amusements parks where adults and kids can let themselves loose. Spread across 35,000 sq ft, Froggyland Water World in Nuvem is currently the largest one in Goa, with a wave pool, rain dance, bumper boats, zorbing, beach volleyball and more. Splashdown waterpark in Arpora and the recently opened indoor Snow Park in Baga are other fun spaces where children can enjoy an exciting day out. Also in the rustic neighborhood of Succour near Porvorim, is a 12ft wall created at Kim Sabir's house for recreational rock climbing.
Mhadei/Mandovi River in Goa is the best for whitewater rafting south of the Himalayas. Experience the adrenaline of racing through class 2 and 3 rapids with your mates and older kids along the 10km course. Trips are available only between July and September every monsoon, guided by John Pollard and organised by Southern River Adventures.
9. Take a walk on the wild side
Soak in Goa's verdant natural beauty when it is at its most bountiful. If hiking is your thing, head to these majestic waterfalls across the state. The most visited: Dudhsagar, a four tiered waterfall located near Mollem; waterfalls at Tambdi-Surla; Harvalem falls in Sanquelim. Lesser known and possibly less crowded are Hivre falls near Valpoi, Kesarval in Verna, Sada in Chorla ghats, Netravali in Sanguem and Kuskem in Canacona.
Zumba, dance fitness and capoeira classes happen every dayacross Goa at places like Studio 101, Dance-o-Philia and several other venues. Casa dos Gamas offers dance sessions twice a week, and workshops are organized by various venues regularly.
Gather a team of friends and kids, and head over to a game of paint ball at a simulated zone in Nuvem. Prepare with life-like replica weapons and ammunition, and experience military combat at MilSim, where warfare games and military operations are simulated in a controlled outdoor environment. NV Eco Farm in Sanvordem offers various activities like rappelling, bridge walks, zip lining and more.
Drive around a designated circuit in a go kart and create lap records against other drivers. Go Kart Nuvem is set on a hill, with one of the best tracks in Goa.
13.Slow down, paddle, repeat
Goa presents an array of waterways meandering through scenic locations. Kayak on the backwaters of rivers Zuari, Mandovi, Sal and Nerul every morning with fellow members of Goa Kayaking Club. Moonlight kayaking, kayak races, kayaking safaris and festivals are also offered for enthusiasts.
Rent bicycles and pedal through the narrow roads and bylanes and absorb the rustic charm of Goa. Cycling Zens offers a variety of cycles in North and Central Goa. Various guided biking tours are also organized by Goa Nature Trails and Goa Cycling Club.
Hoist your kids on your quad bike and explore the hilly terrains of Anjuna and a 5-acre jungle track in Ponda. Or for a less daunting adventure, follow the serious off-roaders at the India 4X4 Week, the Thar Fest and the Indian leg of Rain Forest Challenge held every monsoon in Goa.
16. Jungle Book-mark this
A popular recommendation during any season is a visit to a tropical spice plantation -- a little jungle-like expedition that's appealing for everyone. These verdant plantations are located further inland, in Ponda and near Dudhsagar, and thus, a trip here also involves the added enjoyment of a leisurely, scenic drive. Learn about local spices and watch the betel-nut harvesters swing from tree to tree. Guests may also watch or participate in bathing and grooming elephants. Savoi Plantation, Dudhsagar Plantation and Farmstay, Tropical Spice Plantation and Sahakari Spice Farm are the more popular spice farms. Visit other organic farms in Assagao, Taleigao and Pernem for a crash course in farming.
17. Have breakfast with butterflies
Toward the end of the Goan monsoon, in October, head over to the butterfly garden at Mystic Meadows Conservatory in Ponda to set your heart aflutter in a park full of exotic butterflies. A visit on a Sunday includes a sumptuous breakfast and a guided trek to the neighbouring plateau as well.
18. Click a selfie with a snake
Get up close and personal with snakes in the Goan wilderness. Rahul Alvares is a herpetologist and wildlife expert who conducts reptile- and amphibian-watching tours and excursions across Goa.
19. Get a bird's eye view
Goa's abundant vegetation attracts some of the most beautiful birds to this region. You will most likely notice a variety of tropical birds early in the morning across villages in Goa, but passionate birdwatchers can accompany professional birders for the real experience. A number of local and exotic birds flock the mangrove ecosystems of Dr Salim Ali Bird Sanctuary on the island of Chorao all year round; a visit here makes for an ideal excursion with the kids. Birds & Breakfast is a specialty birding excursion by Lloyd Fernandes. Other customized tours can be arranged by Canopy Goa and Backwoods Goa.
While you will forfeit the starry skies to the dark clouds, you can still watch hoards of fireflies if you sit in complete darkness. The closer you are to thick forest cover, the better.
21. Walk down memory lane
Explore the beautiful neighbourhood of Fontainhas, India's only Latin Quarter, in the vicinity of Panjim. Walking is the best way to see the heritage buildings, homes and eateries. Goan Heritage Action Group conducts walking tours across heritage neighbourhoods including Campal, Loutolim and Old Goa.
22. Take the museum way on a rainy day
Goa has a rich colonial history and an eclectic cultural background. Explore the various museums and galleries spread across Goa for an immersion into art and culture. Goa Chitra, Goa Chakra, Ancestral Goa and Big Foot offer guided tours into Goa's recent history, ancestral lifestyle and artefacts. Museum of Goa in Pilerne by celebrated artist Subodh Kerkar showcases the contemporary side of artistic expressions in Goa. Head to Old Goa and appreciate the portraits and artefacts from colonial times.
Enjoy live music and easy vibes when you dine out with family at popular entertainment venues across Goa. Check the WUG calendar here to know what's happening nearby.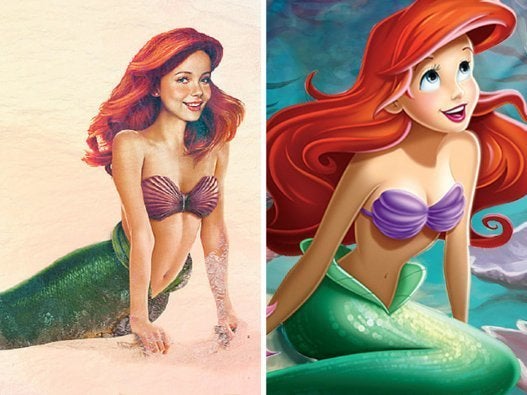 What These Disney Characters Would Look Like In Real Life