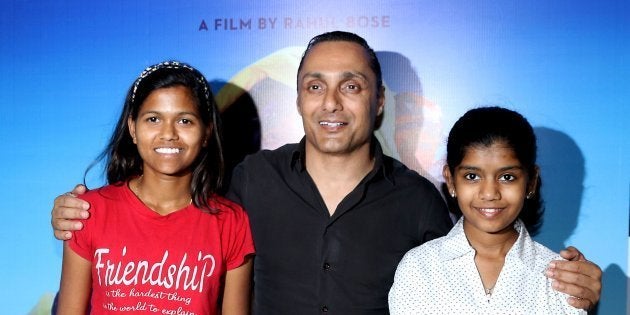 It is often said that winning or losing doesn't matter as long as you are participating in a sporting manner. Try telling that to a 13-year-old girl on a quest to conquer Mount Everest. Rahul Bose's latest film Poorna is a story based on the life of a tribal girl from Telangana named Poorna Malavath. She shook everybody by scaling the world's highest mountain peak at the age 13 years and 11 months, becoming the youngest girl to do so in the process. Rahul Bose's second directorial venture after a hiatus of 16 years (the first being the 2001 film Everybody Says I'm Fine!), Poorna stars Aditi Inamdar in the titular role and co-stars Arif Zakaria, Dhritiman Chatterjee, and Bose himself.
Poorna is far from being a run-of-the-mill biopic. It is nothing short of a meditation of sorts on the indomitable spirit that can make a human being achieve the unthinkable. A special screening of Poorna was recently organised for President Pranab Mukherjee at Rashtrapati Bhawan. According to reports the President was deeply touched by the movie and full of praise for its remarkable subject. In the realm of fiction, a story like Poorna's would fall somewhere between fantasy and magic realism but this is as real as any story can be. Here is a simple girl who overcomes all odds and achieves the nearly impossible. Rahul Bose is right when he says, "It is a great story that deserves to be told."
Beautifully shot, 'Poorna' takes us on an exotic adventure from Telangana to Darjeeling to Sikkim to Nepal, all the way to the top of Mount Everest.
The inspiring journey of Poorna is a story of hope, self-belief and survival, with lessons for all of humanity. It is heartening to see a celebrity like Rahul Bose get associated with a project like this and engage with a subject matter that has conventionally been the province of documentary films. Hopefully, it will inspire other Indian filmmakers to make commercial films on serious subjects of national importance. Perhaps, Poorna's biggest USP is that it succeeds in highlighting sensitive issues like gender inequality, the caste system and the social divide without appearing preachy.
Beautifully shot, Poorna takes us on an exotic adventure from Telangana to Darjeeling to Sikkim to Nepal, all the way to the top of Mount Everest. But the journey works well at an intellectual level as well. The film may remind some of Akira Kurosawa's Oscar-winning film Dersu Uzala (1975). The acting is solid all around. Rahul Bose here again leads from the front. In fact, his presence also seems to have had a calming influence on the young actress essaying the part of Poorna. While the cinematography by Subhransu is quite easily one of the movie's biggest strengths, it is Salim–Sulaiman's evocative music that imparts soul. Barring minor flaws, Poorna has all the makings of a film that's both entertaining and thought-provoking. Now it remains to be seen how well the audience receives it.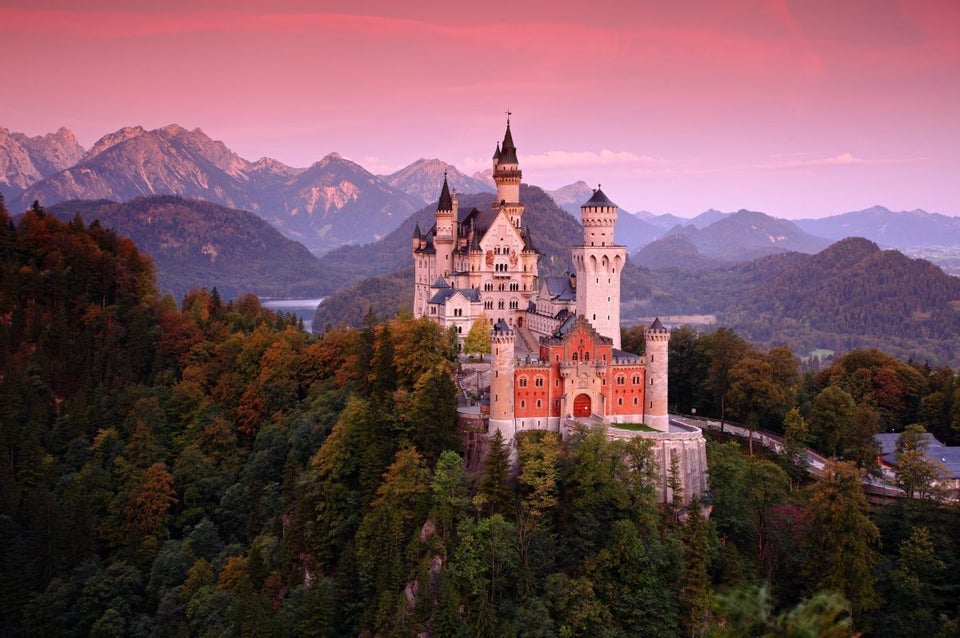 10 Disney-Inspired Dream Trips