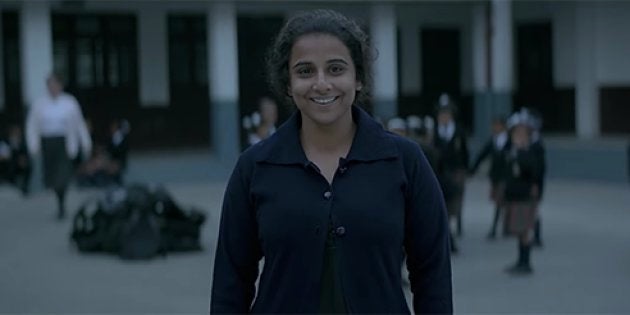 Written and directed by Sujoy Ghosh, Kahaani 2 stars Vidya Balan and Arjun Rampal in the lead, with Jugal Hansraj, Tota Roychoudhury and Kharaj Mukherjee playing supporting roles. Sujoy Ghosh has created a reputation as a modern master of suspense as far as Hindi cinema is concerned with works like Kahaani and Ahalya (a short film). When a filmmaker has delivered in his previous projects, expectations tend to be high. It is for this reason that Kahaani 2 was one of the most anticipated films of the year. Vidya Balan and Arjun Rampal who have been going through a lean patch in their careers are also counting heavily on its success. Alas, they will have to wait longer!
It appears as if Ghosh in a desperate attempt to leverage the Kahaani brand forget to perfect the most important thing: script.
Kahaani 2 not only lacks the intensity and unpredictability of Kahaani and Ahalya but also suffers from weak characterisation and a lacklustre screenplay. It appears as if Ghosh in a desperate attempt to leverage the Kahaani brand forget to perfect the most important thing: script. The direction, acting, and everything else automatically fall in the right place if the script is brilliant. But with an average script the director and actors can only do so much. In Kahaani 2, Vidya Balan is a treat to watch and Arjun Rampal is surprisingly good. Both actors bring their A-game to the table. Also, Ghosh's direction is superb. And yet the movie fails to pack a punch because of scripting issues.
Kahaani 2 starts on a strong note, with tension slowly brewing up until the half-way point. We are introduced to a Vidya Sinha (played by Vidya Balan) and her invalid daughter Minnie. Vidya is desperate to take her daughter for a treatment in the US against the advice of her doctor who feels her condition is irreversible. For years she has been saving money for the treatment and finally her wait is over. But Minnie gets kidnapped and Vidya gets run over by a car and a police investigation follows which reveals that nothing is what it seems. Kahaani 2 doesn't really have any connection with Kahaani. There is no common story thread. As a matter of fact, Kahaani 2 bears more similarities to Ishqiya, Te3n and Kill Bill: Volume 1. Therefore, it should really be seen as a standalone film and not as a sequel.
Overall, Kahaani 2 has its moments and proves to be a decent one-time watch. This would have passed for a good film had it been made by any other filmmaker. But we expect much better from a filmmaker of Sujoy Ghosh's pedigree. While the first two acts are done reasonably well, the third is where the movie really falls flat. The climax is artless and predictable. Keeping all these things in mind, the prospects of Kahaani 2 at the box-office seem rather bleak, especially given that Gauri Shinde's Dear Zindagi (whose first week collections are nearing the ₹50 crore mark) is its competition.
A version of this review was first published in A Potpourri of Vestiges.