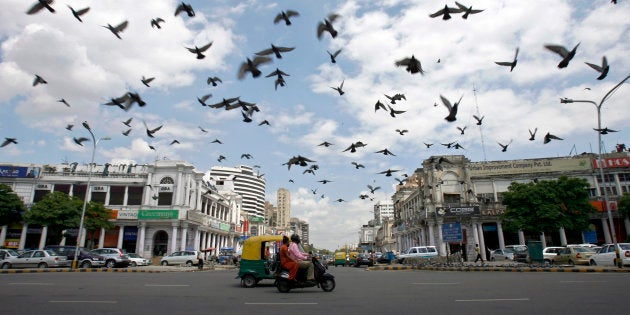 Delhi is becoming a destination of choice for filmmakers. Yes, this is partly due to the fact that it is India's capital. But it certainly has more to do with the city's rich cultural legacy. After all, Delhi is just not a city but a city of cities, witness to many high and low points. Over the past millennium, Delhi has seen the rise and fall of many an ambitious ruler whose ambitions ultimately got the better of them. All that remains are ruins. But, the influences of the bygone eras can still be seen and felt in the kaleidoscopic cultural reality that is present-day Delhi.
The art of film-making is as much about exploring reality as it is about anything else and good filmmakers understand this. It is for this reason that they are drawn to Delhi. To quote the great Pablo Picasso, "Art is a lie that tells the truth."
So, here is a compilation of 10 films shot in Delhi over the last decade, in reverse chronological order:
1. Shab (2017), directed by Onir
Onir's upcoming film Shab, starring Raveena Tandon, Arpita Chatterjee and Ashish Bisht, is set against the backdrop of the glitz and glamour of Delhi's fashion circuit. The film has been shot over the four seasons — summer, monsoon, autumn, and winter — to capture Delhi's changing moods. Parts of the film have been shot in Connaught Place, Hauz Khas, Malviya Nagar, Vasant Kunj, and Paharganj.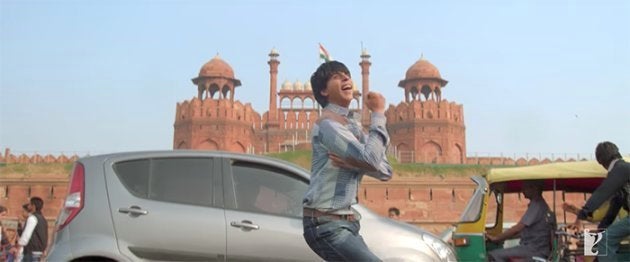 2. Fan (2016), directed by Maanish Sharma
Maanish Sharma's ambitious film, Fan, which failed at the box office, revolves around a Delhi boy who idolises superstar Aryan Khanna (whose journey to fame mirrors that of Shah Rukh Khan). Fan's highlight is the music video of the song 'Jabra Fan' that spectacularly captures the euphoria and frenzy associated with Delhi.
3. Bajrangi Bhaijaan (2015), directed by Kabir Khan
4. PK (2014), directed by Rajkumar Hirani
This Aamir Khan blockbuster that takes swipes at superstitions prevalent in the Indian society had a 26-day shooting run in Delhi, including in the famous Chandni Chowk area. Directed by Rajkumar Hirani, PK happens to be the third-highest grossing Indian film of all time.
5. Queen (2013), directed by Vikas Bahl
Queen is best known for Kangana Ranaut's hard-hitting performance, which not only revived her career but also won her a National Award. In Queen, Kangana plays a homely Punjabi girl, residing in West Delhi's Rajouri Garden, who gets dumped by her fiancé on the day of her wedding. While most of the movie was shot across Europe, several key sequences have been shot in Delhi.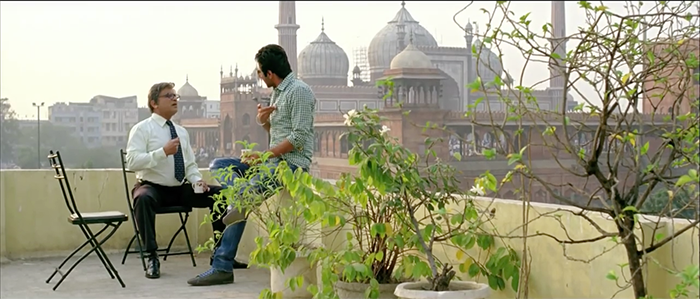 6. Vicky Donor (2012), directed by Shoojit Sircar
Extensively shot in Delhi, this brilliant film starring Ayushmann Khurrana in the role of a sperm donor went on to become a major hit. The protagonist, played by Khurana, is a resident of Lajpat Nagar, and the sperm clinic and bank that he is closely associated with is located in Darya Ganj. Both localities are prominent Delhi commercial hubs.
7. The Reluctant Fundamentalist (2012), directed by Mira Nair
The Reluctant Fundamentalist is the only international project in this list. While parts of this film are set in Lahore, the sequences have been shot in Delhi. Nair recreated the Lahore scenes around the Miranda House college's Zoology department. The film is an attempt to capture the impact of terrorism on Muslims living in the US.
8. Rockstar (2011), directed by Imtiaz Ali
In many ways, Rockstar has been the most important film in Ranbir Kapoor's acting career. While many believe that it is the song sequences that stand out, there is no denying that the scenes set in Delhi University are also quite effective. The film was shot across Delhi, at places such as Kotla Mubarakpur, Greater Kailash, Munirka, Connaught Place, and the campuses of Shri Ram College of Commerce, St. Stephen's College and Hindu College. And as far as song sequences go, none can beat 'Kun Faya Kun', shot at the Nizamuddin Dargah. It captures Delhi's Sufi tradition wonderfully.
9. Dev D (2009), directed by Anurag Kashyap
A modern take on Devdas, Anurag Kashyap's Dev D remains Abhay Deol's most remembered film. It also established Anurag Kashyap as a major filmmaker. Apparently, playing an alcoholic in the film took such a toll on Deol that decided to take a break from acting. It ultimately proved to be a bad decision as this was the time when everybody was going crazy about his performance in the film and, so, holidaying in the US, he missed a great opportunity to find and do more good work. Several parts of the film have been shot around Delhi University's Hansraj College campus and central Delhi's Paharganj area.
10. Oye Lucky! Lucky Oye! (2008), directed by Dibakar Banerjee
The final film on this list features another remarkable performance form Abhay Deol. Only this time it is in a Dibakar Banerjee film, titled Oye Lucky! Lucky Oye! Few films have managed to capture the spirit of Delhi like this one. Banerjee, who grew up in Delhi, presents a wonderful portrait of the city just as he had with Khosla Ka Ghosla (2006). Deol's character, Lucky, is based on a real-life crook named Bunty who operated in Delhi's Vikaspuri locality.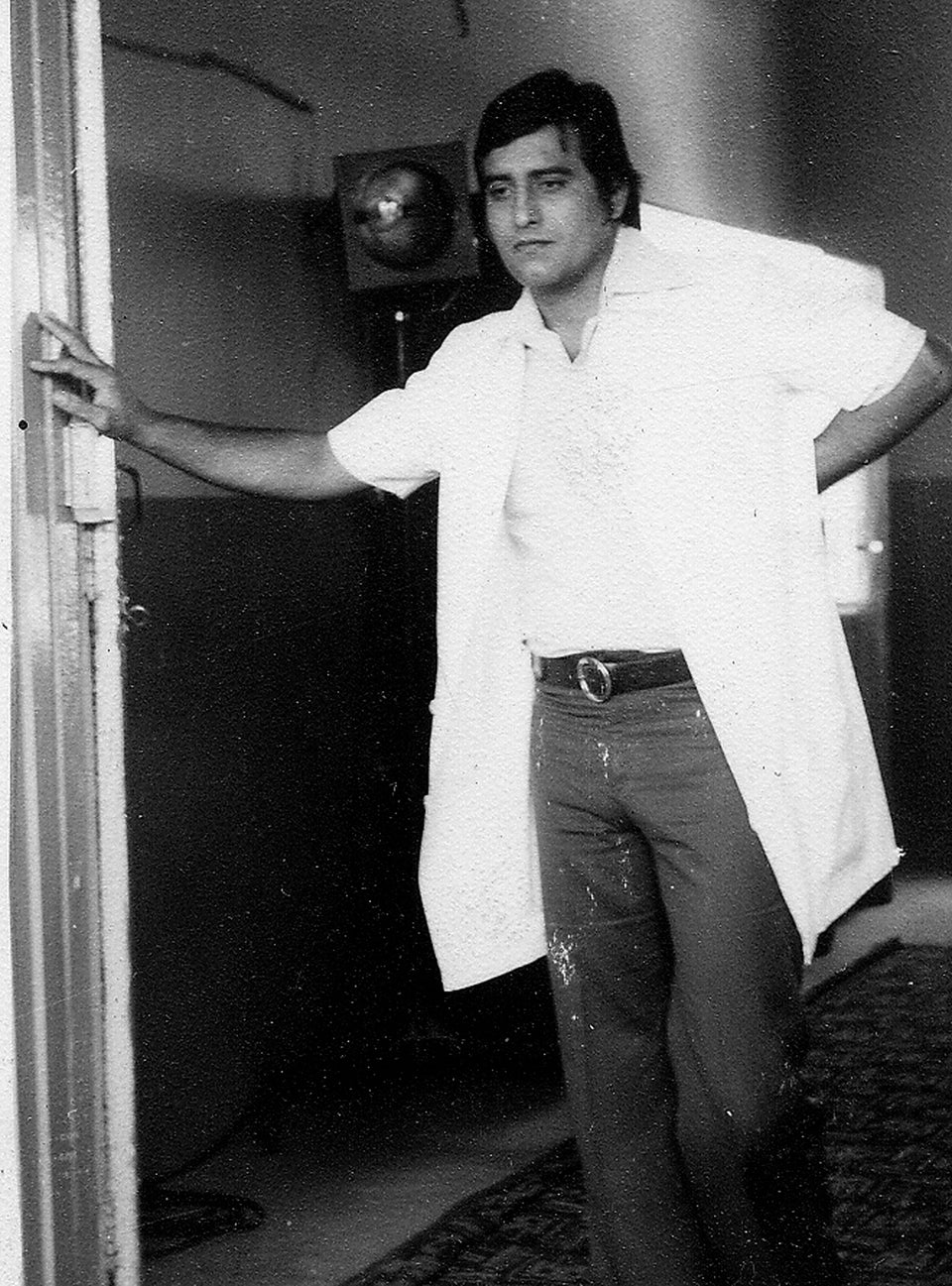 Vinod Khanna: A Style Icon