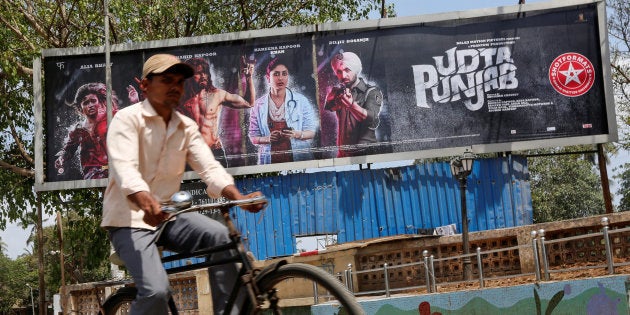 It is that time of the year for me to do a round-up of the top 10 films offered up by Bollywood in the past 12 months. I have taken various criteria into consideration before closing in on these 10 films. First and foremost, I give higher weightage to films which offer some food for thought and have cinematic flair in addition to being socially relevant. Apart from these, I also take into consideration various other aspects such as direction, screenplay, editing, cinematography, music, and the quality of acting. So, here goes!
10. Airlift
Airlift, inspired by real events, presents the tale of a gritty Kuwait-based Indian businessman named Ranjit Katyal who against all odds orchestrates the evacuation of Indian citizens stuck in Kuwait during the 1990 Iraq-Kuwait war. With its anti-war motifs, socio-political commentary, swipes at politicians and the bureaucracy, and a strong sense of nationalism, Airlift proves to be a lot more than a run-of-the-mill Bollywood production. The film serves as a powerful reminder of one of the most tumultuous phases in modern history. All Indians, resident as well as non-resident, ought to check it out!
Read my full review of Airlift here.
9. Ki & Ka
Ki & Ka, directed by R. Balki, is a romantic comedy that tries to break the gender-related stereotypes prevalent in our society. The movie makes us realise that both men and women are equally responsible for embracing the stereotypes imposed upon them by society. The cinematic flair seen in Balki's earlier films is definitely missing here but there is no dearth of entertaining content that also makes us think.
Read my full review of Ki & Ka here.
8. Pink
Pink is easily one of the best courtroom dramas to have come out of Bollywood in recent times. Directed by Aniruddha Roy Chowdhury, the film is a smack in the face of those who question the way modern women choose to live or dress. While Pink has its share of flaws, the movie's greatest strength is its strong stand against gender inequality and sexual violence. Here is a film that just cannot be ignored.
Read my full review of Pink here.
7. Kapoor & Sons
Kapoor & Sons, co-written and directed by Shakun Batra, revolves around a dysfunctional upper class Punjabi family residing in the hill station town of Coonoor in Tamil Nadu. The movie teaches us to enjoy the little moments in life, for nothing lasts forever. It also reminds us of the importance of family in our lives—something which most of us seem to take for granted. Here is a powerful lesson for one and all on the importance of relationships in our lives.
Read my full review of Kapoor & Sons here.
6. Udta Punjab
Udta Punjab, co-written and directed by Abhishek Chaubey, is an eye-opening account of the ongoing drug crisis in Punjab that is fast engulfing the youth of the state. Udta Punjab is a historical film in many ways. While it succeeds in tackling the controversial subject of cross-border drug trafficking with great conviction, it also serves as a potent case study that dares to question the relevance of adhering to obsolete censorship norms in modern India, perhaps giving a new lease of life to Hindi cinema. Here is a film with powerful socio-political commentary, heavily laced with satire.
Read my full review of Udta Punjab here.
5. Shivaay
Shivaay, directed by Ajay Devgn, revolves around a Himalayan mountaineer who is committed to protecting his family at all costs. Two things are required to make a movie like Shivaay: vision and the resolve to back that vision. Finally, here is a film that looks set to challenge Hollywood on the technical frontier thanks to its cutting-edge VFX.
Read my full review of Shivaay here.
4. Fan
Fan, directed by Maneesh Sharma, serves as a powerful example of cinema's influence on society and individuals. It doesn't back down from taking swipes at the established notions of fandom and stardom. Fan's cutting edge VFX is a first for Hindi cinema and perhaps a parallel can be drawn to what the Lord of the Rings proved to be for Hollywood. Fan's rather grim ending may have marred its prospects at the box-office but about ten years from now it will be remembered not for its ending but for its courage and cinematic vision.
Read my full review of Fan here.
3. Aligarh
Aligarh is a biographical drama film directed by Hansal Mehta that's based on the life of an Aligarh Muslim University (AMU) professor named Dr. Shrinivas Ramchandra Siras who got suspended from his job for being gay even as the Delhi High Court declared homosexuality legal thorough an amendment in Section 377. After successfully challenging his suspension in Allahabad High Court, Prof. Siras was found dead in his house under suspicious circumstances. Aligarh tackles the highly misunderstood subject of homosexuality with considerable subtlety. Wrapped underneath its complexities and subtexts, Aligarh is a simple film about a common man who suffers at the hands of an inconsiderate society.
Read my full review of Aligarh here.
2. Buddha in a Traffic Jam
Buddha in a Traffic Jam is powerful film about morality, corruption and social injustice that forces us to think about things which we don't usually pay heed to. The film was panned by the Indian left-wing lobby at the time of its release. The issue at the heart of Buddha in a Traffic Jam is the Naxalite crisis. But the film dares to show us a different side to the Naxalite movement—not as a struggle in the jungle but driven according to a sophisticated business model designed by high-thinking masterminds. Directed by Vivek Agnihotri, Buddha in a Traffic Jam is well-researched and extremely well made. It is real pity that the film was unjustly censured for leaning towards the right at the time of its release when in actuality it is equally critical of both the extremes. Here is an important film that hopefully will find a cult following in times to come.
Read my full review of Buddha in a Traffic Jam here.
1. Dangal
Dangal, directed by Nitesh Tiwari, stars Aamir Khan as wrestler and Olympic coach Mahavir Singh Phogat. Dangal is a powerhouse of a film that takes the idea of gender equality to a whole new level. It is not only the biggest film of the year but is also the biggest film of Aamir Khan's illustrious acting career. Dangal is daring, devastating and ultimately rewarding. It is one of those films that can uplift a nation and galvanise its people.
Read my full review of Dangal here.
Honourable Mentions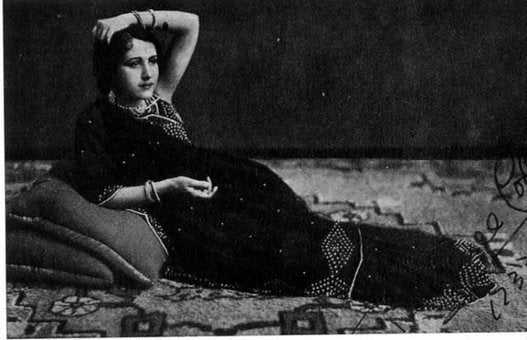 Bollywood Style Evolution: 1920-2014