Dwaipayan Majumdar
"It took us 60 days to finish this. Every single chiffon thread is put through a number of delicate steps for this dress. It is a rigorous process, it is not easy," Jafar Ali, a 35-year old tailor told me with a sheepish smile, his fingers caressing a blue and white dress.
Ali was doing his best to answer queries of the crowd on Thursday evening at the Amazon India Fashion Week in Delhi. It is unusual in fashion events, where models and designers hog the spotlight, for somebody like Ali and other artisans to draw all the attention.
The credit for this goes to well-known Indian designer Rimzim Dadu who wanted the audience to meet the 'karigars' behind her latest collection. "There is an endless amount of time and effort that has gone into this season's collection. It would be unfair to not let the world know about the people who made it happen," Dadu said.
Ali belongs to Bareilly in UP while his co-worker Rajan Kumar comes from Siwan in Bihar.
In an anti-thesis to fashion events, Dadu installed sewing machines on stage where the karigars did real-time work while models walked on the ramp wearing what they had produced.
There were five workstations placed in every section of the audience and six artisans with their machines on the ramp. Each showcased a unique technique.
Interested guests could take a closer look at the clothes and ask questions on the techniques involved.
"The idea was to recreate moments that goes beyond the backstage of the show by relocating artisans and their tools from the studio into the show space," Dadu said.
Over the years, Dadu has developed a reputation for cloth-making techniques that are unique to the fashion industry. She has been applauded by both domestic and international critics for being ingenious and inventive.
Last year the designer was a part of the Forbes India "30 under 30". She is also one of the youngest Indian designers to be featured in an exhibition in London's Victoria & Albert Museum.
Many designers and customers were keen to know methods behind some of her unusual designs.
"Most of our work is hand made. There is a technique where tiny pieces of leather sequin is manually burnt on a candle and woven together. It breaks the mundane regularity of machine produced clothes. There are a few other techniques that are again completely different. In this event, we wanted people to know about these techniques and appreciate the effort that goes into it," Dadu explained.
Most of Dadu's employees, including Ali and Kumar, have worked with her for about seven to eight year and understand her requirements.
Dadu can't praise her team enough. "Some months ago I told them that I wanted to design a pair of shoes using fabric. I had something in mind and was figuring a way to get it done. Shoes are not something that I make. When I got back the next day, the guys were already working on it. Each of them are very talented," she narrates.
Kumar and others too have equal appreciation for Dadu. "Rimzim likes to challenge herself. We sit for hours to figure out the best ways to use different colors and items. This time, we have used colourful wires to develop gowns and other dresses. Again, she was persistent about new techniques. She convinced us and the result is for everyone here to see," Kumar said.
He proudly showed me a skirt made of hair-thin metallic wires sewn together forming a fluid yet structured surface.
The crowd at the event were enthusiastic about Rimzim's collection. "I think she has hit it out of the park. Wire dresses means taking the game to a whole new level. They can be difficult to handle. Also, the way she organised her show, putting the artisans on the stage. It was filled with risk but I believe it has paid off," fellow designer Anand Bhushan said.
The five-day fashion week, featuring many other prominent designers will end on Sunday.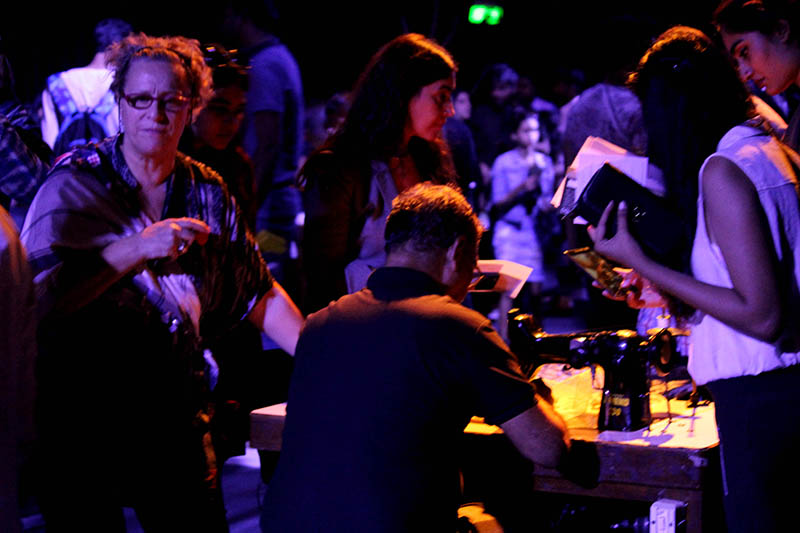 Image by: Namit Sirohi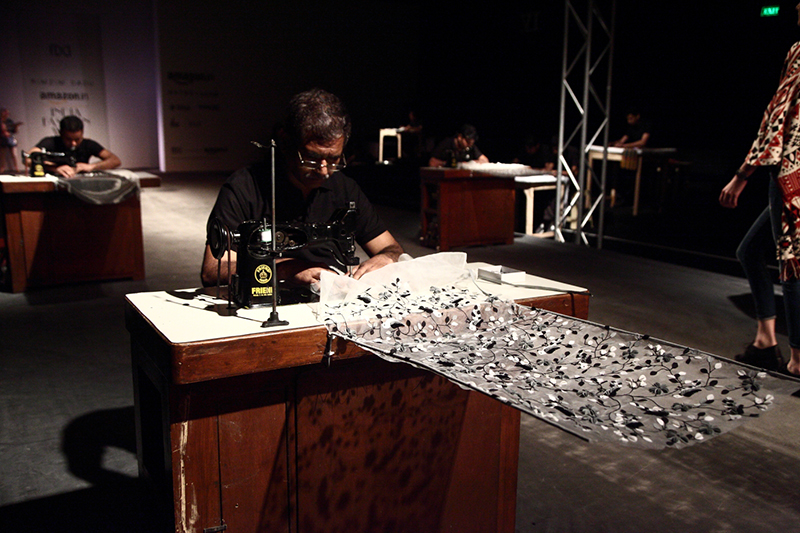 Image by: Dwaipayan Majumdar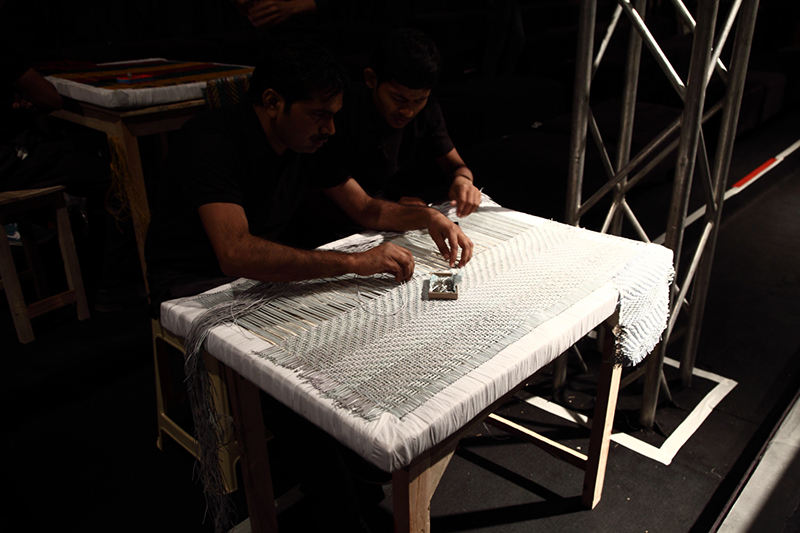 Image by: Dwaipayan Majumdar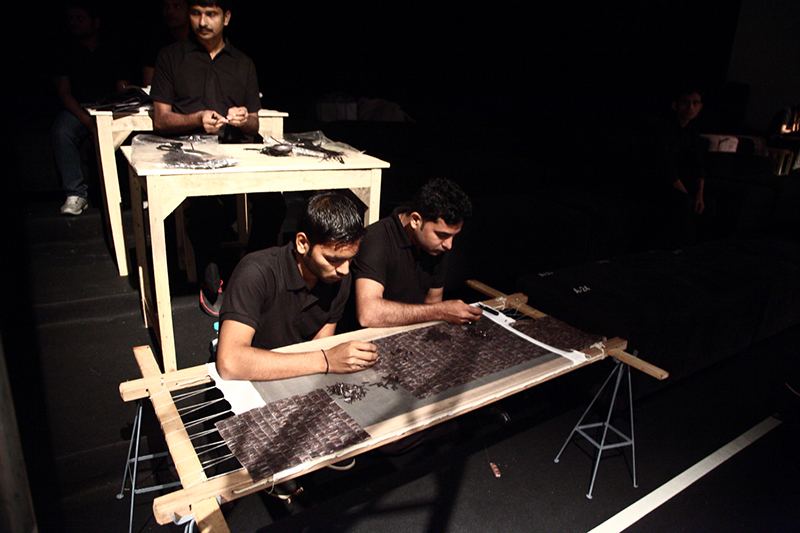 Image by: Dwaipayan Majumdar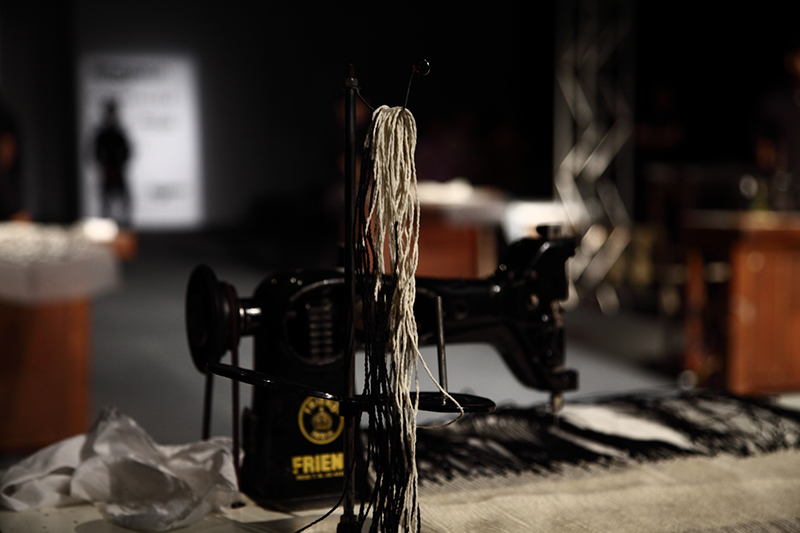 Image by: Dwaipayan Majumdar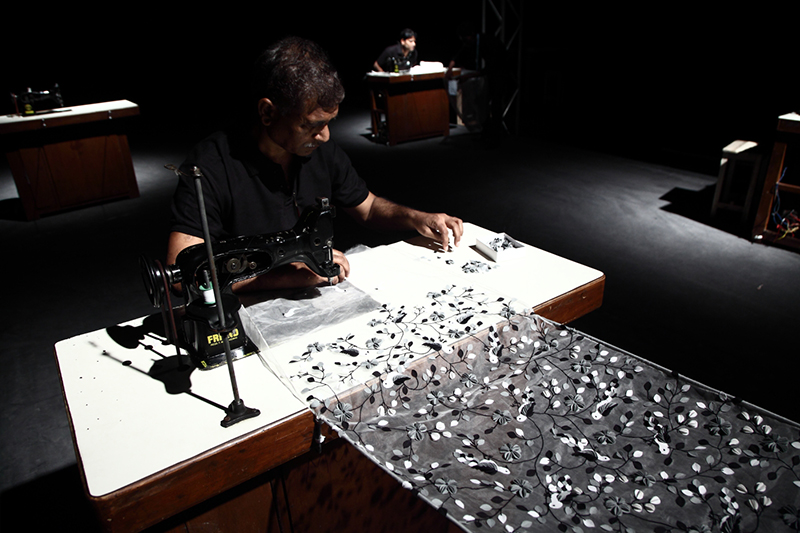 Image by: Dwaipayan Majumdar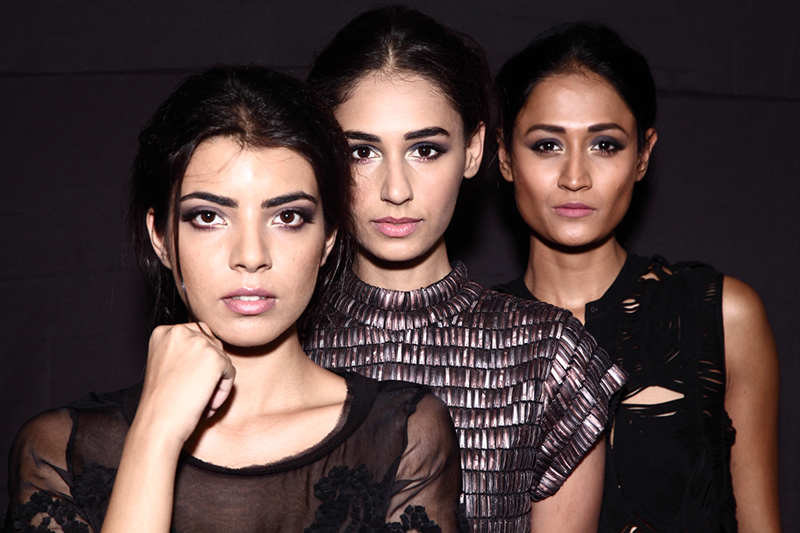 Image by: Dwaipayan Majumdar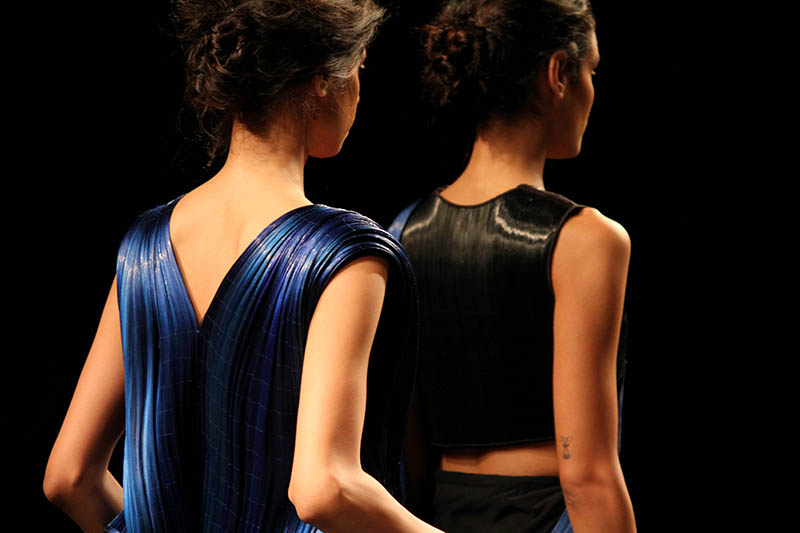 Image by: Namit Sirohi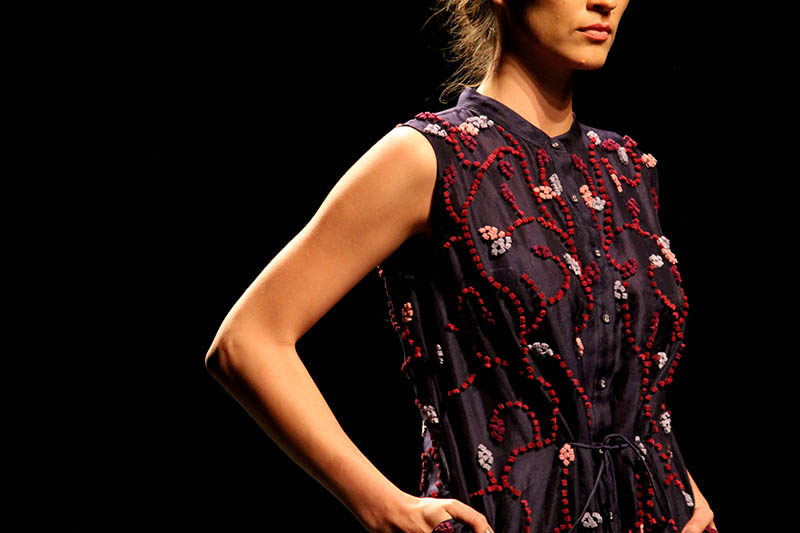 Image by: Namit Sirohi
Like Us On Facebook |

Follow Us On Twitter |

Contact HuffPost India

Also see on HuffPost: