AFP via Getty Images
The golden age of internet porn might be behind a dark cloud for the moment, but fear not, people with healthy sexual drives! There were horny people before you, and there will likely be horny people after you, and in all this, there are some things you can do to, well, scratch that itch.
Personally, I get all my steamy material from reading, but I'm a tell-don't-show person. The scenes from Orange Is The New Black leave me cold, but a well-written passage in a Sarah Waters book? Oh my. OH MY.
Anyhow, not wanting to leave you teased and unsatisfied, here is some great bedside literature for your pleasure. And then some. Some of these are crowdsourced from friends who feel your pain as well.
1. The Mammoth Hunters (and books onwards from that one) from the Earth Children series by Jean M Auel
Jean seems to have fallen out fashion from the time I first discovered her (in boarding school, with 20 other girls, all discovering their hormones at exactly the same time). The series is about a young cave woman named Ayla and how she's raised by Neanderthals and eventually meets a handsome man of her own species and has a sexual awakening. While books one and two are rather disturbing (loads of violence), book three -- The Mammoth Hunters -- is where things get really good. There's Ayla's first experience with cunnilingus, for example, and then two men fighting it out for her affection... by proving to her how adept they are in the bedroom department.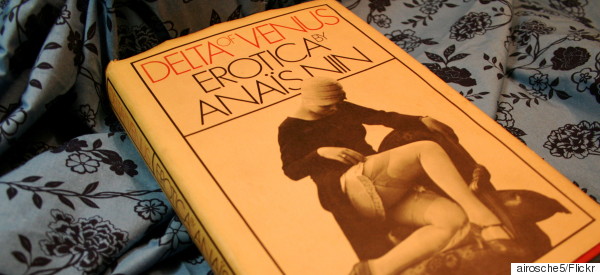 2. Delta Of Venus by Anaïs Nin
One of the first erotica writers to go mainstream, Nin's stories are not so much sensual languor as they are straight out porn. You think Literotica is disturbing? You won't be able to figure out why you're getting so turned on by Nin's sometimes very unfeminist words, but you are, and it's so good.
3. 50 Shades Of Grey by EL James
A no-brainer. So much BDSM that even the virginal will be longing to try tricks with a riding crop and handcuffs. Ignore the terrible writing, stay for the graphic descriptions.
4. Play With Me by Ananth
Just out recently, this book created waves for its erotic undertones and overtones. From the blurb: "Sid is a successful photographer in a boutique ad agency. He is single and has everything he wants -- a great job, great colleagues and a hassle-free life. But if there is one thing that has eluded him -- it is love. Until the gorgeous, free-spirited Cara walks into his life. Sexually obsessed, the two begin a charged affair that disrupts all his notions of love and transforms the way Sid thinks about erotic pleasure. But then something strange happens -- Sid finds himself falling in love with another woman.
5. Electric Feather (various) edited by Ruchir Joshi
If I might add a plug for a story I wrote -- which is more porn than erotica -- plus a plug for this excellent collection filled with Indian authors you may have heard of, turning their hand to sexy time. Short stories, so each should last a session with your vibrator or otherwise.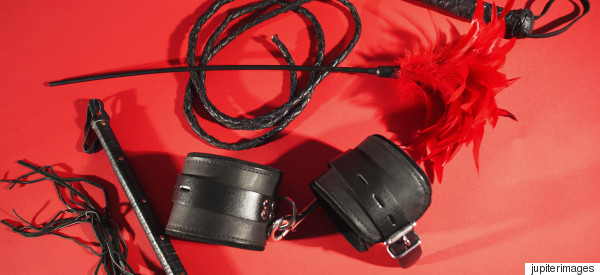 6. Crowdsourced: Tiffany Reisz's books
"Check her out! Her stuff is nice and BDSM-y without being rape-y." The author of The Original Sinners series, Reisz is hugely popular for her sassy heroine. You can also read some free stories on her website if you'd like a teaser or two, if you know what I mean -- wink wink.
7. Crowdsourced: The Story Of O by Pauline Reage
Dom-sub stuff again, so there's a lot of stuff out there for people into that. From the Wikipedia description: "The Story of O is a tale of female submission involving a beautiful Parisian fashion photographer named O, who is taught to be constantly available for oral, vaginal, and anal intercourse, offering herself to any male who belongs to the same secret society as her lover. She is regularly stripped, blindfolded, chained and whipped; her anus is widened by increasingly large plugs; her labium is pierced and her buttocks are branded." That's going on my list for sure.
8. Crowdsourced: The Pearl
The Pearl is described as "a collection of erotic tales, rhymes, songs and parodies in magazine form that were published in London between 1879 to 1880, when they were forced to shut down by the authorities for publishing rude and obscene literature." And the best bit is that's it's all free online! (Quick, go read before the government shuts it down!)
Like Us On Facebook |

Follow Us On Twitter |

Contact HuffPost India