A contest inviting those with a natural talent for cartoons to put their wit and imagination into a 3x3 inch box and become "the next legendary cartoonist" has reminded me sadly of R. K. Laxman. It's a Times of India initiative. The winners will be declared on 5 May, which is World Cartoonist Day; hopefully a job awaits them at the newspaper. I don't know. What I do know is that nobody's replaced Laxman at the Times. For 50 years and more, he was its cartoonist, illustrator and humourist—readers famously woke up to him and then scanned the headlines.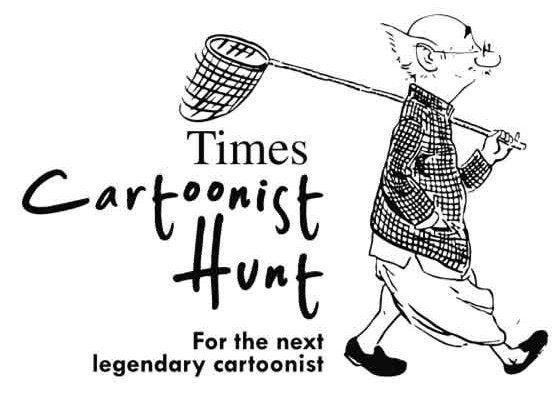 Laxman was a legend in his time, I wonder if there can be another legendary cartoonist, but taking the contest forward is his best known creation – the Common Man. The elderly bulbous-nosed, bespectacled character dressed in a dhoti and plaid jacket makes his usual silent appearance in all the cartoonist hunt ads. As if dispatched by Laxman himself to make sure his successor knows what he's got to live up to. Laxman has gone but his Common Man survived. He once told me with dry paternal pride, "This fellow has taken a life of his own."
Laxman has gone but his Common Man survived. He once told me with dry paternal pride, "This fellow has taken a life of his own."
I never had the good fortune to work with Laxman, but I knew him well. By the time I joined the Times, the eminent cartoonist had left the building, as the saying goes. He was wheelchair-bound and Pune-based. Done in by a stroke in 2003 that paralyzed his left side, but which failed to incapacitate him, for with drugs and physiotherapy he was back to cartooning again. His Common Man, described as that silent but eloquent sum of all that is India, was back on the front page of the Times in Laxman's "You Said It" pocket cartoon every morning. Then a series of strokes in 2010 affected his right side as well and deprived Laxman of speech and movement permanently. The last time I met him he was at Breach Candy Hospital, hooked onto all kinds of life support systems, looking bewildered. But I put my Mont Blanc in Laxman's hand and held a pad beneath... and the ailing cartoonist got to work painfully. He didn't draw his famous Common Man for me. But he gave Akshay Kumar his autograph! It's a story...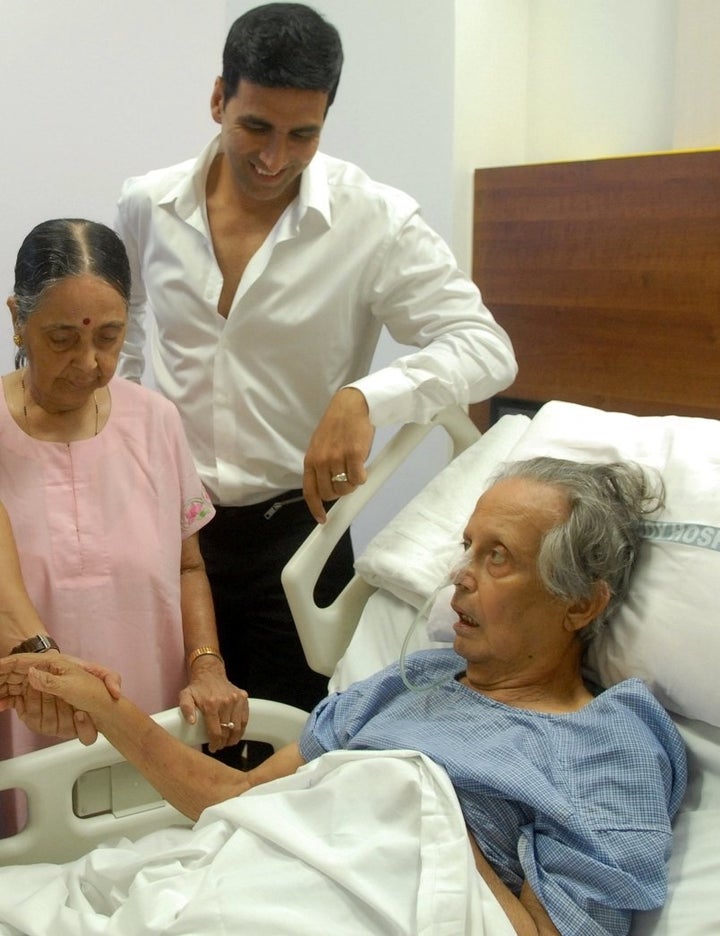 Bollywood's action king was playing an unusual role in his July 2010 release Khatta Meetha. The film was a social satire and light-hearted comment on India's bumbling, corrupt bureaucracy and unprincipled political class. Akshay's character was inspired by Laxman's Common Man. The actor asked if I could organise a meeting with the cartoonist before the film's release. Laxman was at Breach Candy Hospital. He had suffered three strokes in Pune and had been brought to Mumbai by air ambulance as an emergency case. "He was allowed just one hour to travel," said Kamala his wife, "including road and air time." But they managed. "There were police pilot cars and motorcycle riders, this-that, we did whatever it took, and in one hour he was admitted," said Kamala gratefully. "Now he's stable, responding to treatment, and longing to get out of hospital and begin drawing his Common Man again." I asked if Laxman received visitors. "Oh, he enjoys having visitors," Kamala reassured me, "and he gets many, yesterday Chhagan Bhujbal came!" I thought that was gracious of Mr. Bhujbal because Laxman lampooned politicians mercilessly. When he was awarded the Padma Vibhushan, he declared that he would like to share it with India's politicians. "They made it possible for me to find a profession and a livelihood," Laxman explained.
Akshay and I sneaked into Breach Candy Hospital one Sunday morning during non-visiting hours. Laxman didn't recognise him.
Akshay and I sneaked into Breach Candy Hospital one Sunday morning during non-visiting hours. Laxman didn't recognise him. Kamala apologetically made the introductions. She told her husband propped up in bed, "He is a very well-known film star who is acting as your Common Man." She asked Akshay, "You don't mind me putting it that way?" Akshay shyly replied, "You can put it any way... but yes, I am playing a character based on his Common Man in my film Khatta Meetha." Kamala shook her head. "You," she said incredulously, "it is unbelievable and different from all that you convey." Laxman watched, his eyes curious and alert and never leaving Akshay, a scowl on the face. He was clearly not a Bollywood man. "He can only follow colloquial Hindi," explained Kamala, "that's the language his Common Man speaks."
Meanwhile, the hospital room was filling up with other patients and excited visitors, bedazzled nurses, noisy ward boys and indignant doctors. Akshay sat holding Laxman's hand, talking to him with his eyes, oblivious to everybody else. He told Kamala, "I want Laxman to see my film. It will release in two weeks. May I send you a DVD to watch it here?" And she confidently replied, "In two weeks he will be back home in Pune." He was, and R. K. Laxman continued to draw till a few weeks before he passed away at the age of 93 on 26 January, 2015. His Common Man made a final appearance in a cartoon Laxman presented to the Indian Space Research Organisation when its space probe Mangalyaan reached Mars on 24 September, 2014. Now three years later he's back, wearing the same dhoti, chequered coat and bewildered expression as he searches for another legendary cartoonist.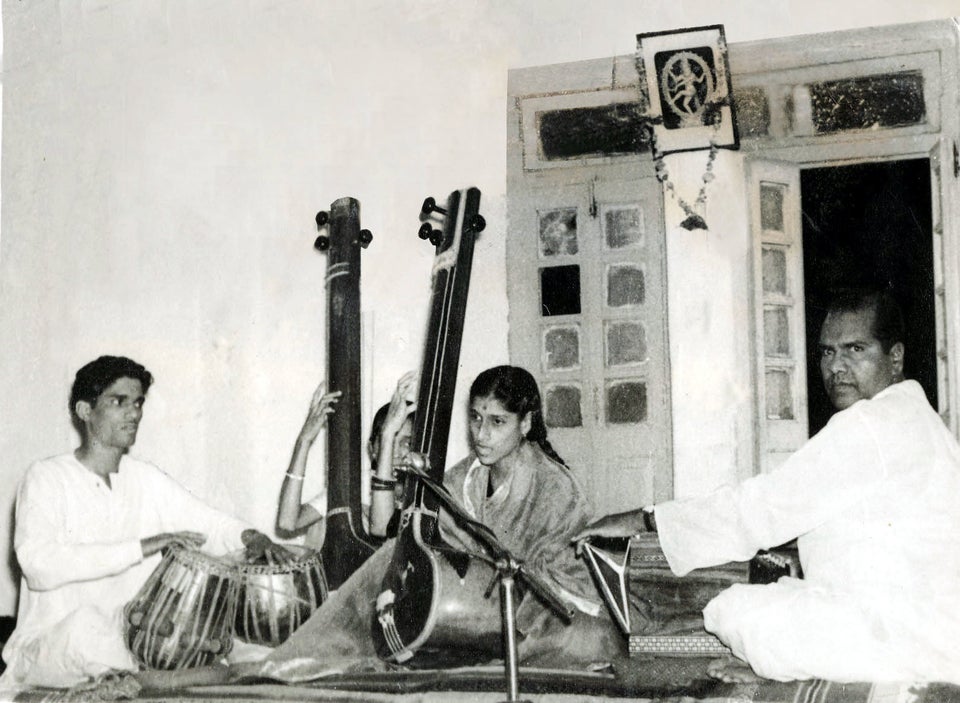 Rare Photos Of Legendary Singer Kishori Amonkar