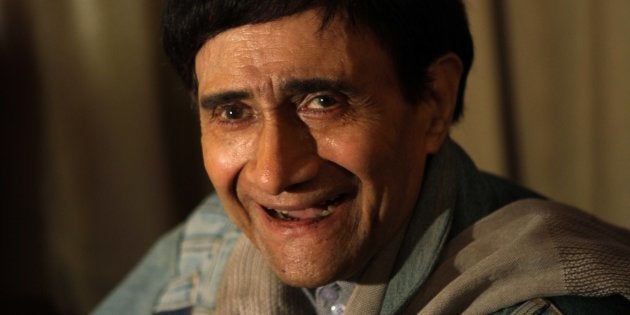 Had he been alive, Dev Anand would have been 93 today. "September 26," he once told me in his inimitable style, "is the birthday of great people." He wasn't referring to himself but to Dr. Manmohan Singh, then the Prime Minister, whose birthday also falls on this day. Dev saab didn't think he himself was great at all. Nor evergreen, as Bollywood famously described him. "What's evergreen?" he asked me petulantly. "In my film Love At Times Square in 2003, for once I played the father, not the romantic hero." Coming from an actor who had been untiringly chasing heroines around trees on screen since 1946, I thought this was rich. But Dev saab meant it. Unfortunately, he wasn't as evergreen as everybody imagined. And in December 2011, on a visit to London for a health check-up, he passed away in his hotel room of a heart attack. Dev saab was just 88.
What was I when I came from Pakistan? A non-entity with nothing in my pockets. Today I am talking to you.Dev Anand
I had met him months earlier. He was trying to get publicity for his last film Chargesheet which co-starred Naseeruddin Shah and Jackie Shroff and released to dismal reviews in September 2011. None of his old friends in the press were taking Dev saab's calls. "What happens to people?" he asked me sadly. I knew what had happened. They were all dodging the veteran actor. He had, of late, been making films (with himself in the lead) that were not just bad, but utterly dreadful. And no journalist wanted to sit through them with Dev saab. I got trapped once and deeply regretted it. But this was the same actor who gave Bollywood stars like Zeenat Aman and Tina Munim. And produced, directed and acted in entertaining cinema like Hare Rama Hare Krishna and Des Pardes. I asked Dev saab what he wanted. He wanted to visit a police station to do a recce for Chargesheet. I fixed it up at Bandra Police Station which was not far from his production house, Navketan Films. When I got a call from the police station later, I feared the worst. But it turned out the cops there had not had so much excitement since Salman Khan got arrested in 2002 for the hit-and-run case.
I liked Dev saab. Even in his late 80s, he was energy-plus and madly in love with life; everything about it charged him with a zesty enthusiasm that was difficult to match or even contain. At that galloping old age, he was still searching for young actresses to work opposite him in home productions. Actresses who would complement his youth, his charm, his style and flair for dancing in the meadows and singing in the hills. Retirement never occurred to him. I remember in 2002 getting Zeenat Aman and him together over coffee at the Holiday Inn—it was their first meeting since she quit films. She came simply but elegantly dressed in a black trouser suit. Dev saab pranced in jauntily behind her. He was dressed in navy corduroys turned up at the cuffs, a bright green shirt, and over that his trademark denim jacket. He had on green socks and red lace-up shoes. And sunglasses and a cap. He couldn't have dressed in the dark, so I guessed he was hopelessly colour blind. His energy was indefatigable. Gallantly, with a spring in his step, he bounded forward to open the door for the lovely Zeenat. I admired his gentlemanliness.
Romance is taking life as it comes, it's not something that is sexually motivated. A good poem, a good book, thinking of a girl, making a film, that's romance.Dev Anand
The only time I saw Dev saab excited about his birthday was in 2007. He was releasing his autobiography Romancing With Life on 26 September that year. The person he had chosen to do the honours was Prime Minister Manmohan Singh. The venue was 7, Race Course Road in Delhi (last week renamed 7, Lok Kalyan Marg), an address not accustomed to starry events such as this. "It's Dr. Manmohan Singh's birthday and also mine," Dev saab said, unburdening his excitement onto me. "He will celebrate me, and I will celebrate him, that's the plan." Then, as an afterthought, he added, "I also invited Sonia Gandhi, and she has agreed to come, she will be the chief guest." The book was 465 pages. "It covers a lifespan. It's about 62 years of my life in Mumbai. What was I when I came from Pakistan? A non-entity with nothing in my pockets. Today I am talking to you." But there was no birthday celebration in Delhi. Dev saab returned to Mumbai the next day and released the autobiography all over again at an open house. "Everybody is welcome," he said magnanimously. "My guests are the entire country, I can't avoid anybody. I want to throw the book into the air and see a million hands reaching up to grab it."
He was proud of Romancing With Life. He had scripted it by hand, not on a computer, and it was a true and honest effort, not ghost written. Understandably, Dev saab planned a whistle-stop tour around the world to promote it. After Delhi and Mumbai, the rest of the country. Then the Frankfurt Book Fair, Stockholm, and London, plus New York, LA, San Francisco, Atlanta in the US, also Canada. Winding up closer home with stopovers in Malaysia, Singapore, Hong Kong and China. For the London launch, he called up Tina Ambani and told her, "Remember in 1978-79 I introduced you in Des Pardes that was made in London? Why don't you come?" Tina did, with husband Anil Ambani! On the eve of his birthday and the book's release that year, I asked Dev saab what romance meant to him. And he replied straight off the bat, "Romance is taking life as it comes, it's not something that is sexually motivated. A good poem, a good book, thinking of a girl, making a film, that's romance. And as to where I get the energy for romance, why, it's my career, my work, I could go on for a 100 years." Unfortunately, Dev Anand didn't. He passed away four years later, taking his romance with him. But is still shining among the stars, I have no doubt.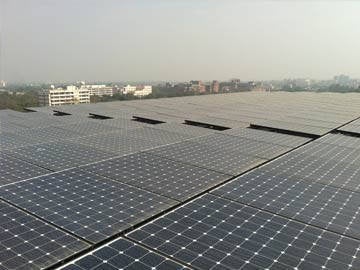 9 Of The Greenest Buildings In India