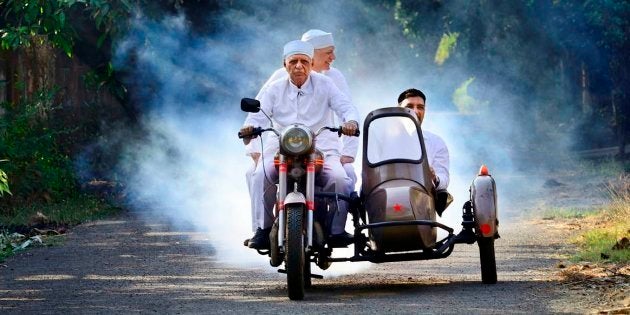 All pictures by Shantanu Das
About 206km north of Mumbai on the NH8 to Agra is the sleepy town of Udvada on Gujarat's palm-fringed southwest coast. It is to Zoroastrians what Vatican City is to Catholics. The holiest of holies. Not the town itself as much as the Iranshah Atashbehram which stands monument-like at the heart of Udvada. It is one of the oldest and most important spiritual centres for Zoroastrians in the world. They are a fire-worshipping people. And the Iranshah is a fire temple. It is where the holy fire that was consecrated in 1742 when the Zoroastrians came to India to escape religious persecution in Persia is still burning. I understand that Zoroastrians living in Yezd and Homuz in Iran make pilgrimages to Udvada to pay homage at the Iranshah even today.
I visited Udvada one Navroze out of curiosity. Navroze is the dawn of the spring equinox, when the sun crosses the celestial equator, signifying the passage of winter and onset of summer. It always falls in March. This year the festival is being celebrated today, starting at 3.58 o'clock and 40 seconds. Not just by the Zoroastrians of India, but also those of the faith in Iran, Iraq, Afghanistan, Turkey, Azerbaijan, Turkmenistan, Tajikistan and Uzbekistan. Udvada is a four-hour drive from Mumbai, most of it on appalling, bone-jarring roads. Finding a place to stay is easier. The pilgrims can choose from a number of inexpensive dharamshalas in the coastal town. These are all located in the Udvada village that is huddled around the Iranshah.
A lack of money and soul has reduced it to a decrepit pilgrim centre Zoroastrians visit only occasionally. But yet it has a certain charm...
I stayed at a friend's bungalow on Udvada beach. It is a dirty beach with a dark and forbidding sea on whose waves, I am told, smugglers come riding at night with liquor from the duty free union territory of Daman a few nautical miles away. Udvada, like the rest of Gujarat, is under prohibition. But the Zoroastrians there down their Parsi pegs at night with grateful thanks to the friendly neighbourhood smuggler. If Narendra Modi did not change the prohibition rule when he was Chief Minister of Gujarat for two terms, he won't do it now as Prime Minister. Visitors who are non-Zoroastrian and who do not enjoy local patronage like I did, can stay at Percy Sidhwa's Globe Hotel, the Mek Hotel or Ashsisvang Hotel, all of which are simple and friendly.
The weekend I was there, Navroze fell on a Sunday. I explored the entire town the Saturday before in one hour flat. Udvada is in a sorry state of neglect. A lack of money and soul has reduced it to a decrepit pilgrim centre Zoroastrians visit only occasionally. But yet it has a certain charm, with its crumbling old houses. Some have been sold, others pulled down and replaced by modern structures that look incongruous in the old township with their modern, indifferent architecture. It appears nobody wants to stay in Udvada anymore. Except the old and original residents who have nowhere else to go. They are a quaint people whose children left them to go to colleges in cities and jobs abroad. And now their grandchildren come visiting Udvada like the rest of the Zoroastrians do, on an annual pilgrimage.
Hearing my footsteps on the quiet streets, the old residents in the ghostly village hobbled to their perches by the verandahs and windows to see what fresh breath of entertainment the evening had brought. That was all the life I encountered in Udvada at 5 o'clock that Saturday evening. No sounds came out of the mansions. No music played on old gramophones. No television sets blared in living rooms. No aromas of Parsi cooking wafted through open kitchen windows. No news on the radio. Nothing but the sounds of silence.
For anyone who erroneously believes that the community is dying, you need to be in Udvada on a Sunday.
But Navroze morning, what a transformation! Udvada village was bustling with the hurly-burly of activity and life. Buses and autorickshaws drew up and unloaded dozens of Zoroastrians. They had their train pass, their pudhina-chai flask, their faith. Armed with these three and little else, they had boarded the Gujarat Express at 5.40 am from Mumbai Central, full of vim even at that hour, eagerly awaiting friends and family from Mumbai's Dadar Parsi Colony to join them in ten minutes at the next stop. Some dozed through the ride, many prayed, most ate. There is something about Zoroastrians and food; even on a pilgrimage. The pora (sorry, omelet is no substitute), the akuri (scrambled eggs) sandwich, the baffela ida (boiled eggs), the appetite! Train compartments resembled Parsi baugs (colonies) as throngs made the journey to the most anointed fire in the world. One that takes within its golden flames all the lusts, longings and unspoken shadows of the human mind and heart. The fire that burns, also cleanses. A quick shower and off they went into the sanctum sanctorum.
In the village, small windows opened up in homes, and little old men and women popped out to sell sandalwood and home-made sweets, biscuits and other goodies.
You have to behold Udvada on a Sunday. Fanta bottles, mothers in garas (the festive Zoroastrian sari), children running around the lanes outside the Iranshah in their frills and whites, the elderly bent into the blue Avesta prayer books, handsome young boys in jeans, pretty girls with scarves tied across their heads like Italian maidens on breezing Lambrettas, the Zoroastrian NRIs so easily distinguishable with their accents and flow of philanthropy. But above all, everywhere I saw people with faith. Eyes with faith. More than the perfume of the sacred sandalwood used to fuel the Iranshah's fire, I smelled faith, hope, peace. For anyone who erroneously believes that the community is dying, you need to be in Udvada on a Sunday.
At the marketplace, fisherwomen haggled with Zoroastrian housewives over the price of mullet, known locally as boi. Later, for lunch, it would be cooked in tangy curries and pan-fried after being dusted with rava. And the butcher in the meat shop saved the offal, the liver, kidneys, heart and gizzards of his produce for special customers who would use them in the traditional aleti-paleti breakfast dish at home. In the village, small windows opened up in homes, and little old men and women popped out to sell sandalwood and home-made sweets, biscuits and other goodies. Some enterprising couples converted the front portions on their homes into fast food joints and snack bars. Others sold pickles made by Zoroastrian widows outside the gates of the Minocher N. Pundole Adran-e-Iranshah, a fire temple standing in the shadows of the Iranshah itself. And in the lane outside the Iranshah, small shops sold prayer caps and holy books while a timetable on the wall announced the trains to Mumbai.
There were Zoroastrian families from Mumbai, Pune and neighbouring cities that have homes in Udvada that they come to over the weekend for a holiday. They drive over on a Saturday, have lunch at one of the hotels in Udvada where the menu is always boi and dhansak supplemented by toddy, they spend the evening at the beach and do dinner at Daman which is 20 kilometres away. Sunday mornings, they visit the Iranshah, have lunch and then depart for home. And what they like about their little weekends is the ice-cream man who comes around selling home-made, hand-churned, sancha ice-cream in fruit flavours. Likewise, there is a woman from Udvada village who in the winter months comes with the doodh puff. A little sweetened milk is kept in an earthen pot covered by cloth on the terrace at night. Early morning, it is collected heavy with dew and whipped to make a light, airy, cloud-like puff. This is settled onto a glass of chilled, sweetened milk that has been garnished with cardamom, nutmeg and little almond. It is the kind of taste you will not get anywhere else in the world because few people would take the time to make this kind of delicacy, except, of course, the Zoroastrians of Udvada.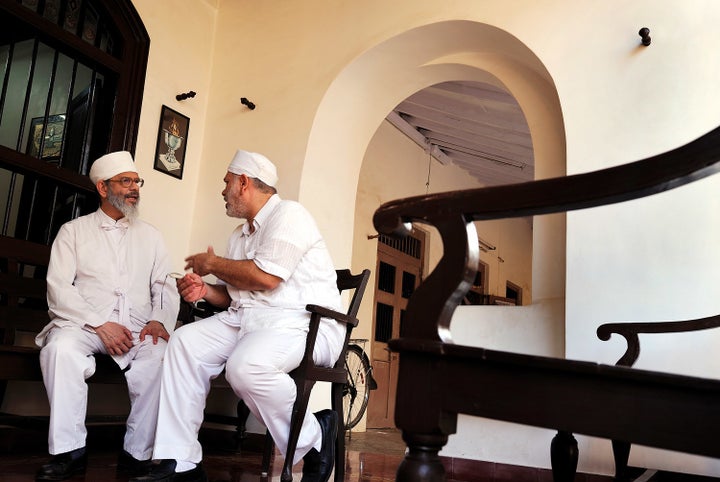 Zoroastrian dasturjis (priests) engaged in a worldly discussion.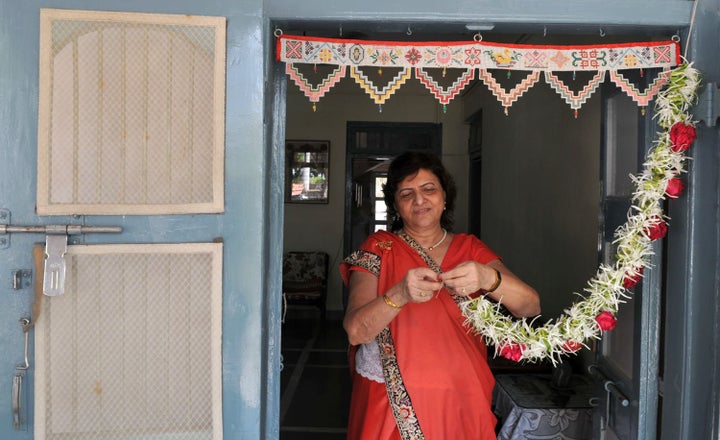 A festive toran for the doorway on Navroze.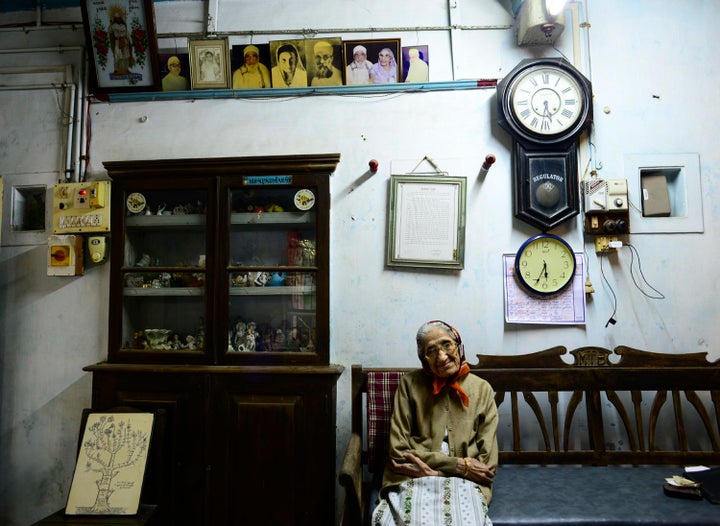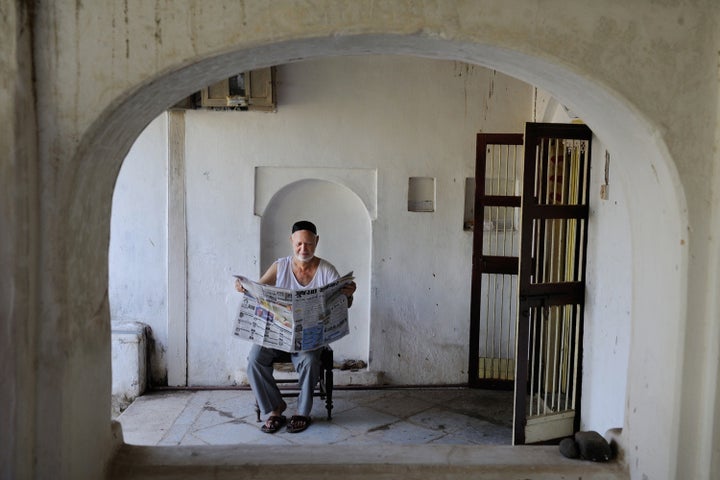 A Zoroastrian reading the Gujarat Samachar.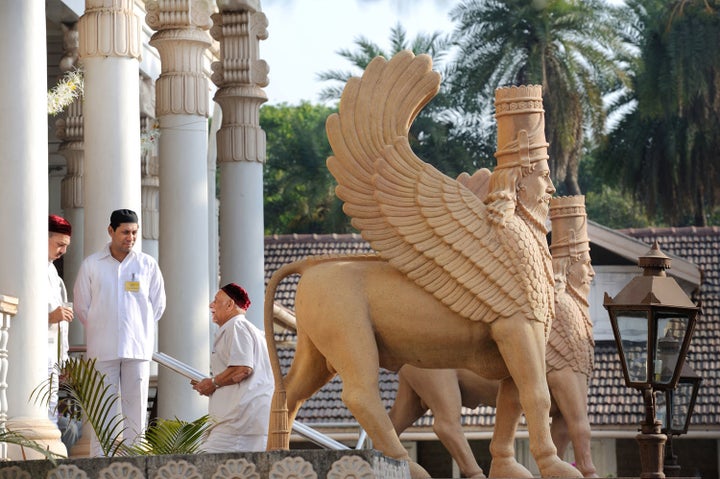 Zoroastrians outside the magnificent Iranshah Atashbehram.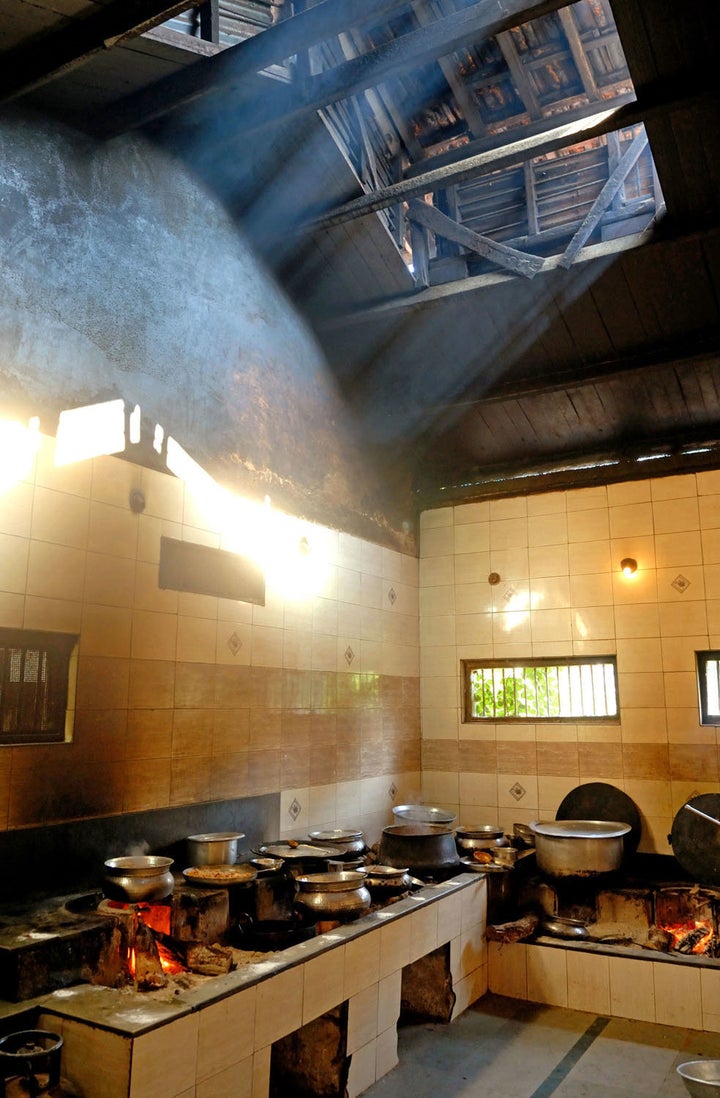 A typical Udvada home kitchen with food fires burning.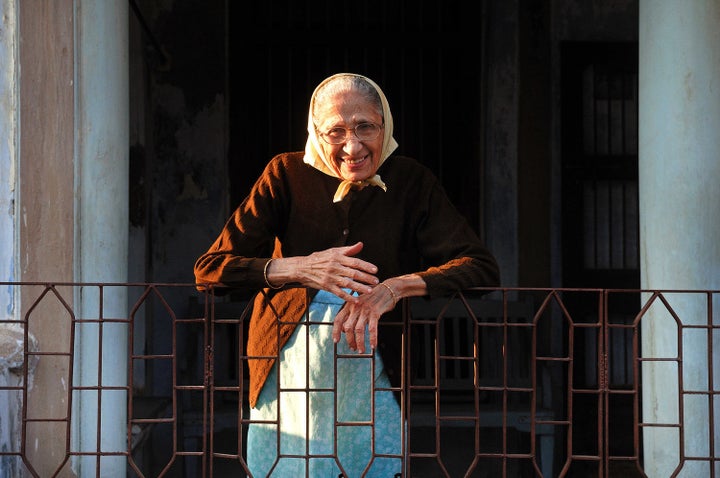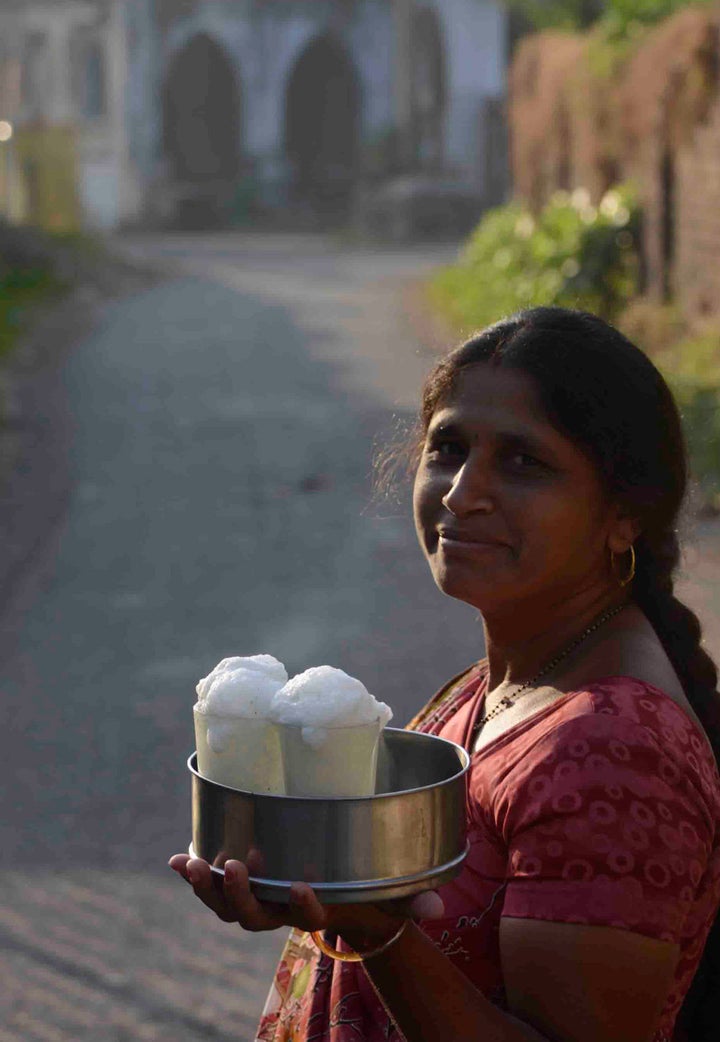 A lady from Udvada village sells doodh puff.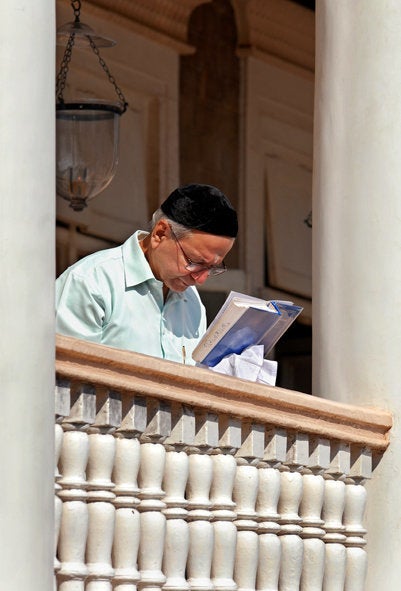 A Zoroastrian buried in his blue Avesta prayer book.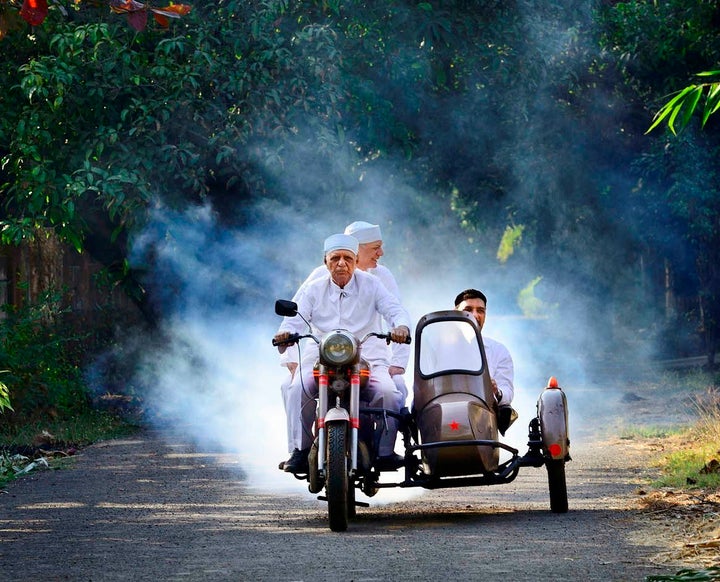 A family on their vintage motorcycle with sidecar.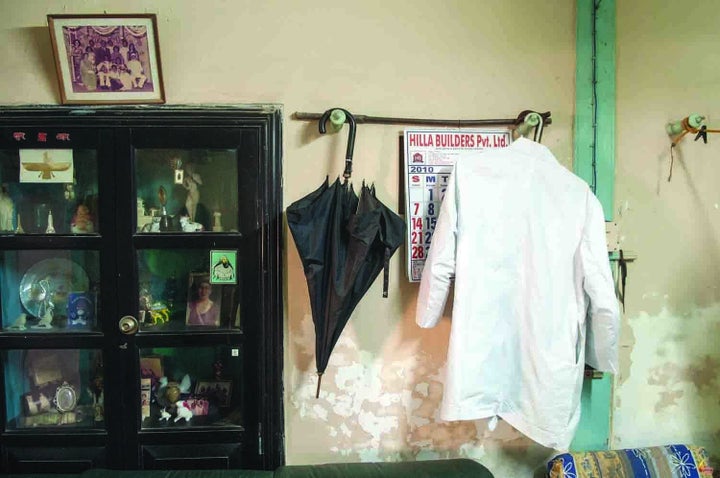 The umbrella and jacket of the man of the house... in a crumbling old residence.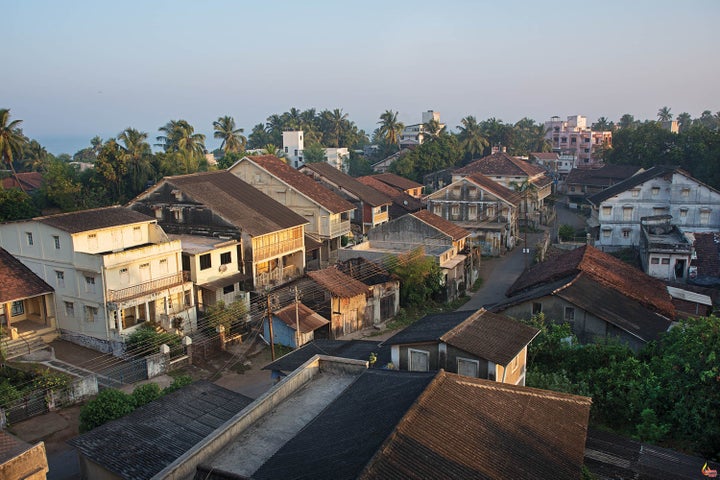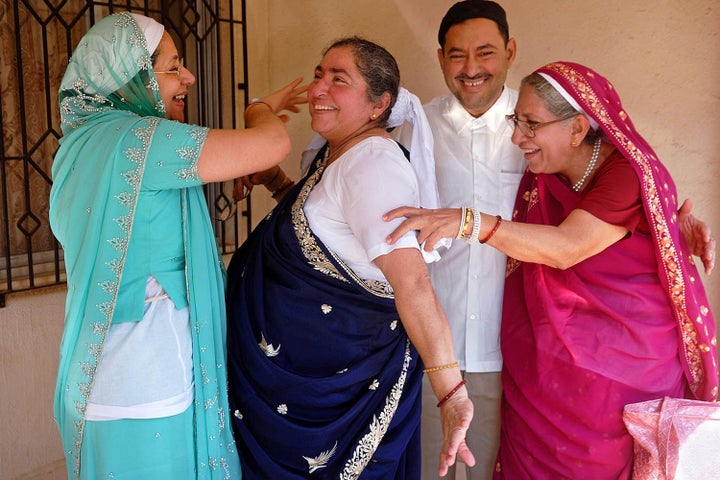 The ladies in their finery, all wearing garas.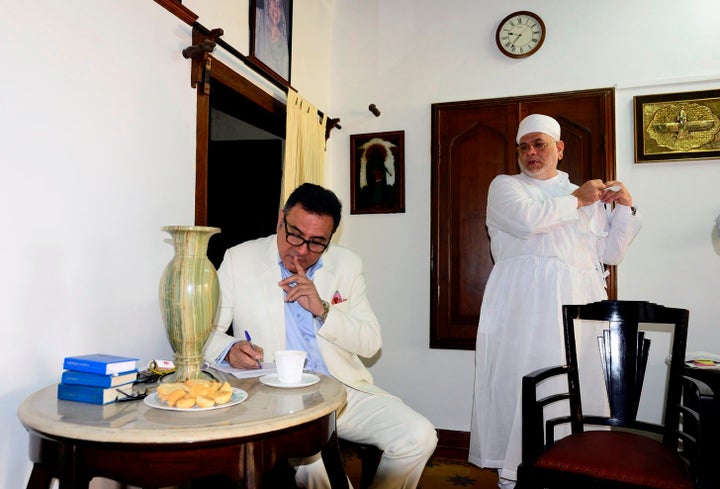 Bollywood's famous Zoroastrian, the comedian Boman Irani, at home in Udvada.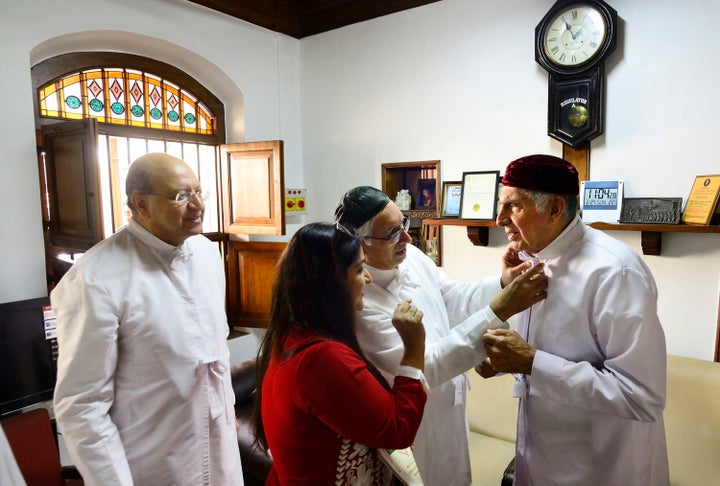 Another famous Zoroastrian, Ratan Tata, being dressed for a celebration.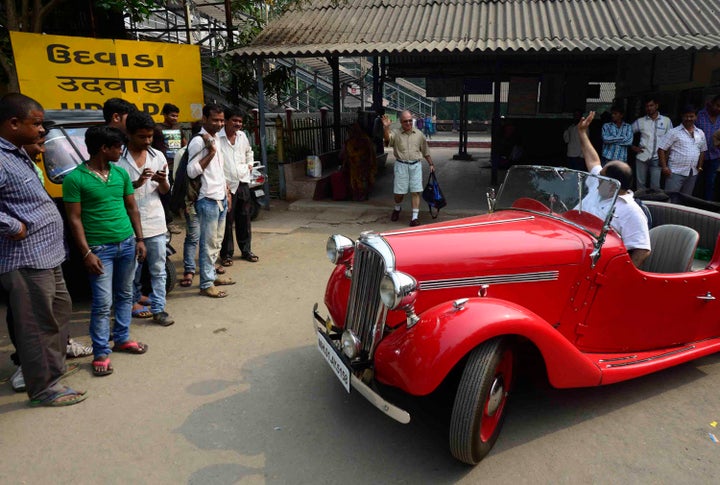 A vintage set of wheels issues a welcome to Udvada.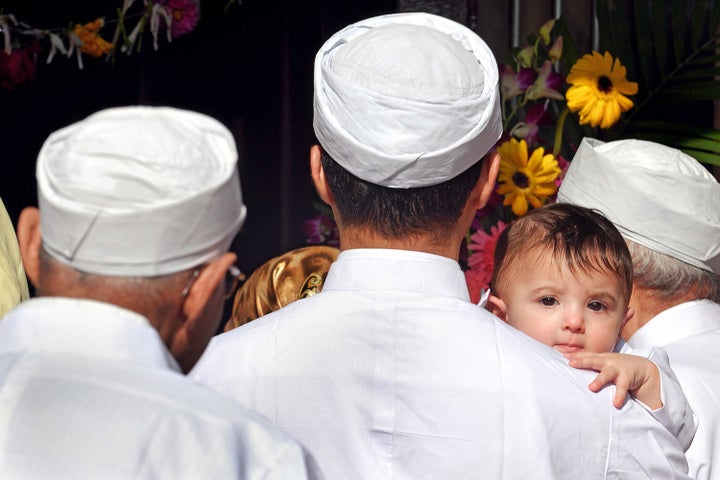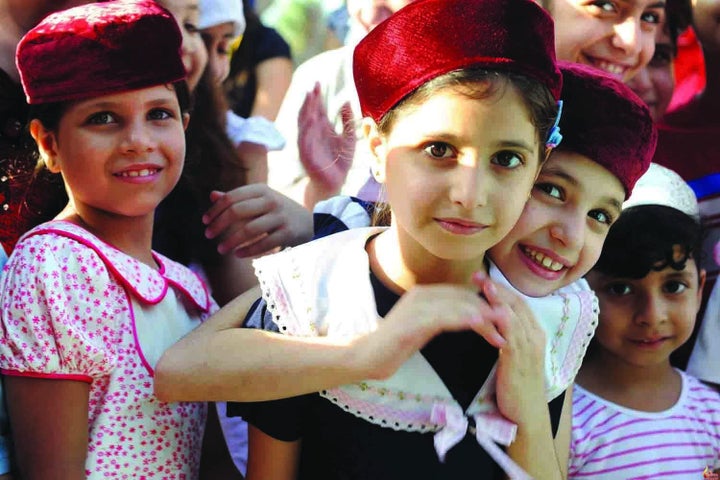 The Zoroastrian GenNext in Udvada.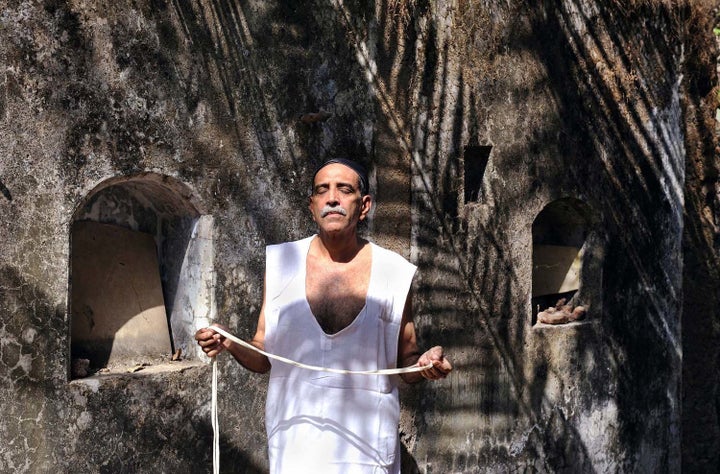 A Zoroastrian ties the sacred kusti, lost in prayer.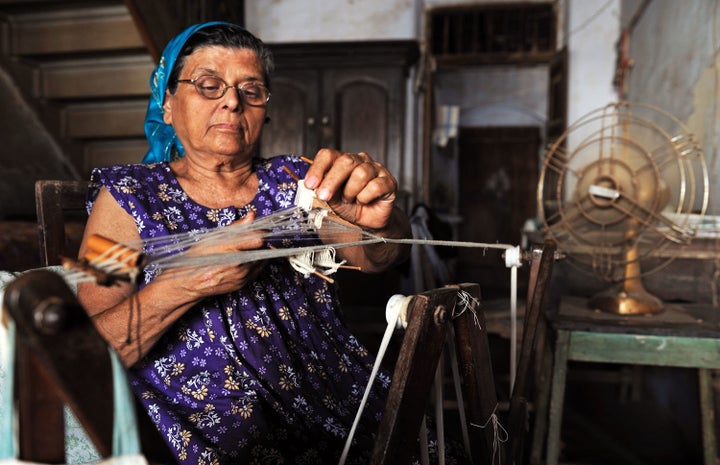 This old lady has a spinning wheel at home.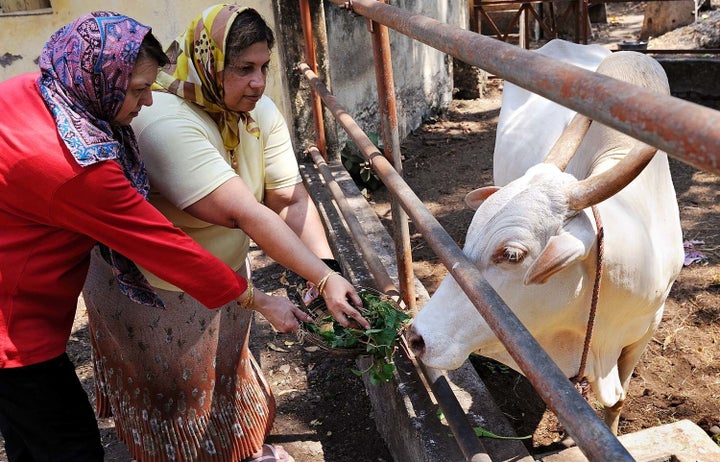 Feeding the sacred bull outside the fire temple.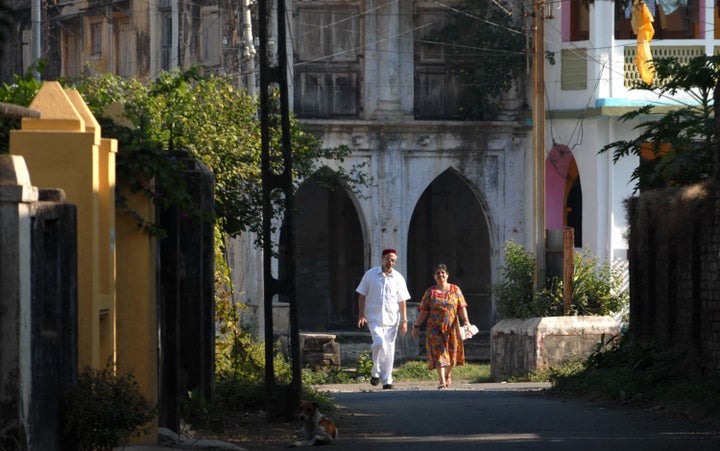 A Zoroastrian couple stroll through Udvada village.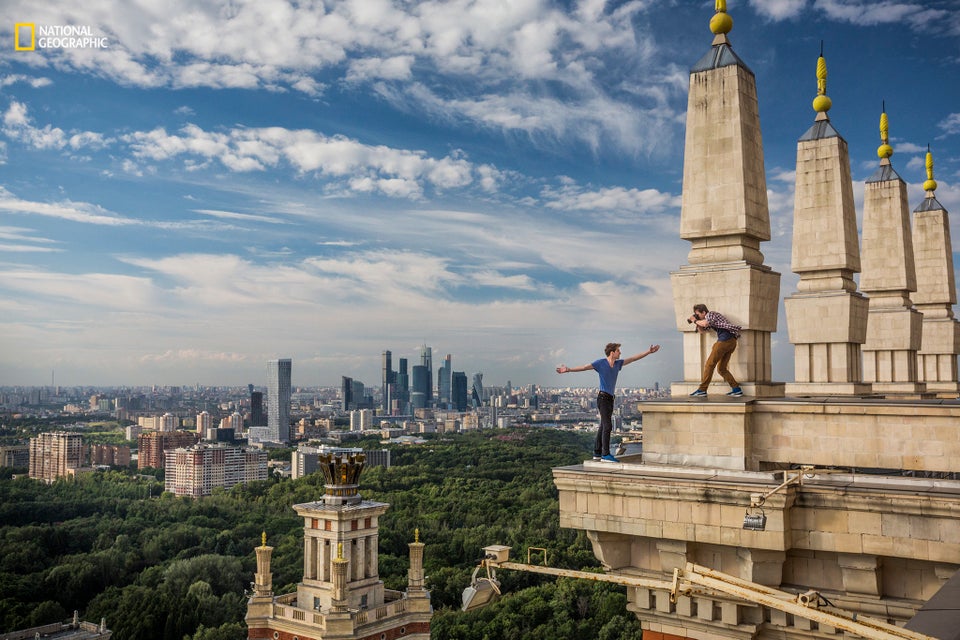 7 Incredible Pictures From National Geographic's Best Photos Of 2016