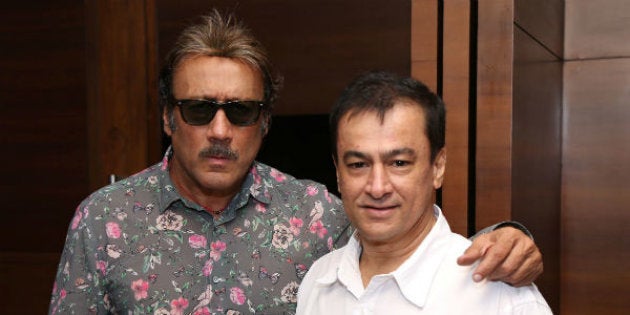 It's hard to believe, even more difficult to accept, but Jackie Shroff turns 60 today. Winds of change are sweeping Bollywood. And the vanguards of Hindi cinema are now the old guard. First it was Anil Kapoor in December. Today it is Jackie's turn. But these are rock stars of actors—they might have turned sexagenarians without any fuss, but I wouldn't count them as senior citizens. Not in life, not on screen. As Robert Frost said, they have miles to go.
Jackie once told me, "Go for what you want, but remember to always be honest, and don't hurt anyone, because what matters more than what you want in life is that you sleep well at night." It is something I haven't forgotten.
There are people who tell me I should refrain from doing films for the sake of friendship and instead work with good banners, but I always listen to my heart. Jackie Shroff
This was in the 1980s. He was famously known as Jaggu Dada then. He straddled the silver screen like a colossus with his street-corner brand of acting that made girls go weak in the knees, doing as many as 11 films a year, churning out jubilee hits and being critically acclaimed for his gritty performances. The man had swag. I remember while other actors sat behind in swanky chauffeur-driven cars with tinted glass, Jackie drove an open Maruti Gypsy with panache and was hailed at signals by street kids all over the city.
I don't know what happened to him then. Why fate selected him for the slings and arrows of outrageous fortune. But a slump set in. And Jackie went through the fires. The films dwindled down to a couple a year, and he took as much a beating at home as he did outside, with his rocky marriage and patchy career coming up for scrutiny in the gutter press. I met him socially a couple of times during his period in the wilderness and thought with regret how much like a lion in winter Jackie Shroff had become.
The sharp edge of handsomeness of the matinee idol was replaced by the grizzled look of a man of the world—a look that he disdainfully carried off with chutzpah. The swagger was still there, but with a more mature tread; and his wit—that was always in place—was now laced with the wisdom and experience of life's nasty lessons. But there was no bitterness. When he talked, you wanted to listen, because Jackie you realised was talking sense.
Life has a funny way of coming around full circle when you're not looking for it to happen. I think he got so busy and anxious watching out for his children Tiger and Krishna, that he forgot he was Jackie Shroff. Today, both are in Bollywood. And working on a film together. Tiger is playing a Michael Jackson-like character in Kabir Khan's dance film Munna Michael and Krishna is its assistant director.
Meanwhile, Bollywood hasn't forgotten Jackie. And the old hero is back in the game. He's acting with the Khans and the Kapoors and the new kids on the block, delivering character performances with ridiculous ease, making public appearances, delivering delightfully charming interviews, and giving selfies because nobody collects autographs anymore.
What matters more than what you want in life is that you sleep well at night. Jackie Shroff
The last time I met him, it was over coffee and snacks. He ate with his fingers, putting away masala dosa and idli sambar, sipping coffee in between, and addressing me as "bhidu" and "bro" with a familiarity that was as comic as it was touching. We might have been at a Teen Batti Udipi and Jackie was back to being a Walkeshwar dada of the 1970s who frequently got into bloody bare-knuckled street fights to defend his turf. Ram Gopal Varma, that mercurial director, has cashed in on this colourful past and cast Jackie as an underworld don in his much awaited Sarkar 3 opposite Amitabh Bachchan. I'm looking forward to it because this is a character that will fit Jackie.
Somebody once told me that Jackie is blessed with uncommon and amazing humility and altruism of a high degree. That's why he got suckered into doing films that no other actor would touch. Indeed, he's made some outrageous films that I prefer not to remember. I asked him why he did them. He told me, "I listen to my heart. If someone comes and tells me, if you do this film my life and my career will change, how can I not agree? I came from a chawl and I never thought of achieving so much in life. There are people who tell me I should refrain from doing films for the sake of friendship and instead work with good banners, but I always listen to what my heart says."
I guess Jackie Shroff sleeps well at night.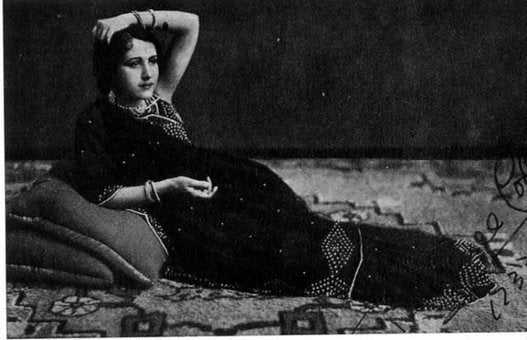 Bollywood Style Evolution: 1920-2014