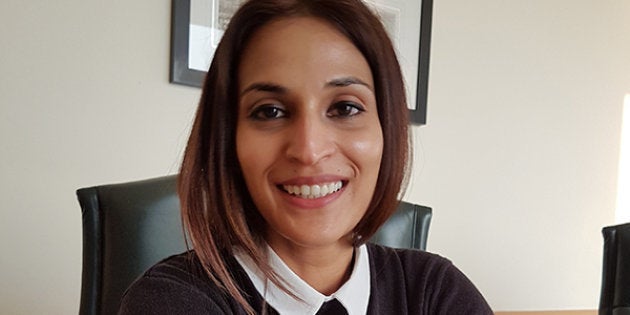 I struggled to draw a family resemblance. The girl sitting across me was the strikingly attractive Aishwaryaa Rajinikanth Dhanush. Daughter of the Thalaiva. But of Rajinikanth in her I found no trace. I didn't mind. It was the evening of the release of her book—Standing On An Apple Box—in Mumbai by Bollywood impresario Karan Johar in a chat show-like event involving Sonakshi Sinha. There was an hour to go. Aishwaryaa stole a glance at the watch on her wrist. And ordered another coffee. Black, her fifth. "I'm OD-ing on coffee," she told me. Most people down South do. In her book, there's an entire chapter on her coffee addiction. Flipping through the pages of an uncorrected proof before we met, I came across it.
I just wanted to tell fans of my father who have misconceptions about what it's like being Rajinikanth's daughter, that I also am normal. Aishwaryaa Rajinikanth Dhanush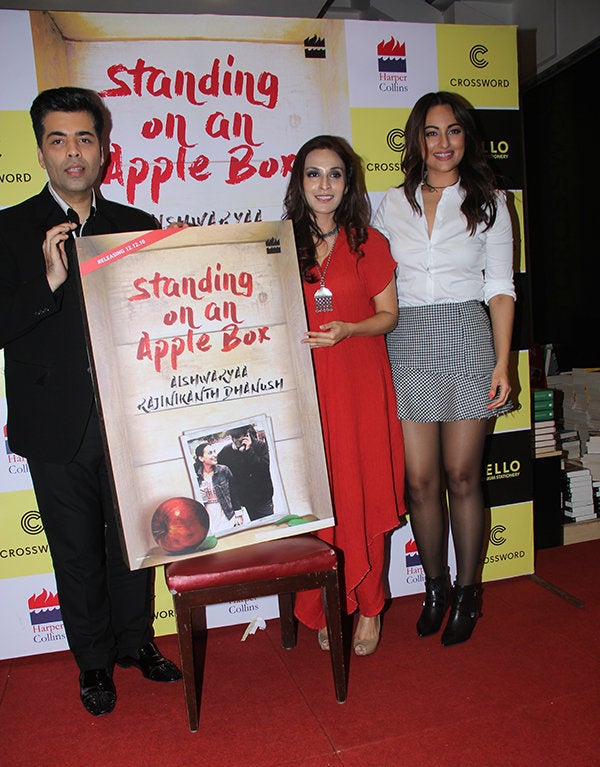 The book's foreword is by Shweta Bachchan, Amitabh's daughter, who also released Standing On An Apple Box for Aishwaryaa in Delhi two days earlier. Rajinikanth and Amitabh are old friends and co-stars. The daughters met when they accompanied their famous fathers to a football match. As the Big B and Thalaiva cheered their teams, the girls got to know each other. And probably giggled over a "My Daddy's Strongest" deliberation. One year later, when Aishwaryaa asked Shweta to write her foreword, Bachchan's daughter instantly agreed. In it Shweta writes, "These could have been vignettes from my own life, experiences I shared with my own father, the story of a regular girl growing up in a not-so-regular home, it's uncanny how similar our trajectories are."
We were at the Trident's Rooftop. She sat facing the large windows overlooking Backbay Reclamation. Fishing boats with gaily painted flags bobbed on the water. Black pariah kites, predators of the skies, swooped past the windows. I turned my back. Aishwaryaa was the prettier picture. She talked softly, with the Zen-like patience of a mother of two young boys; there was none of Rajinikanth's liveliness about her. After Mumbai, tennis star Rohan Bopanna was to release the book two days later in Bangalore; and two days thereafter, Telugu cinema superstar Rana Daggubati in Hyderabad. The Chennai launch was to be on 13 December by the renowned Tamil film critic Baradwaj Rangan. It got cancelled. Tamil Nadu was mourning for J. Jayalalithaa. And then came Cyclone Vardah. I thought Standing On An Apple Box could not have got off to a more inauspicious start.
Aishwaryaa smiled and protested, "But the book did have a successful release on 12 December—my father's birthday—by Amazon." Online, when she's got the presiding deity of Tamil Nadu at home!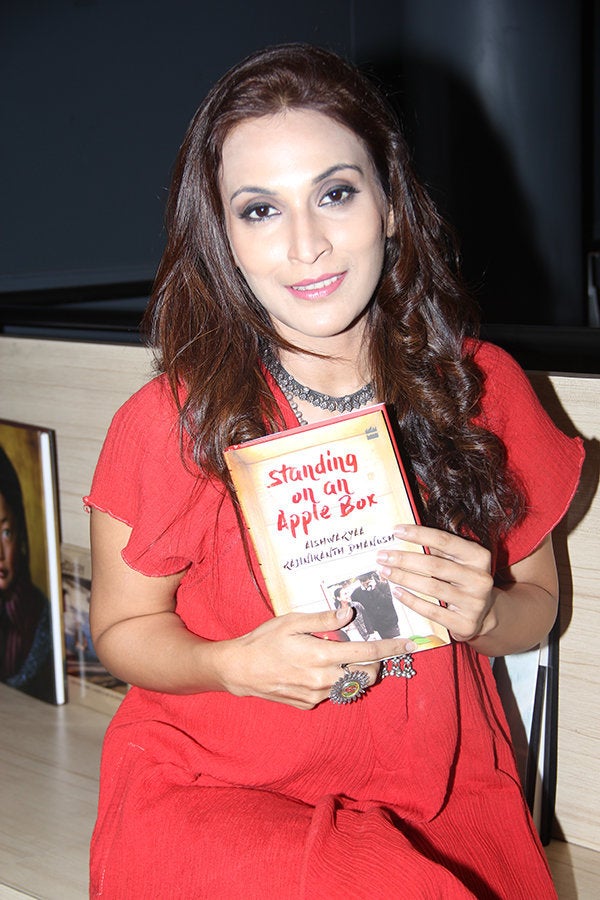 But the use of his birthday was as far as Rajinikanth would go with the book's promotion. He had already said he wasn't available for the launch. "It's her book and her day," the Thalaiva politely told the publisher. What Rajinikanth wasn't saying was that his presence would have caused a frenzy. "Did he help with the writing?" I asked Aishwaryaa. "Not at all," she said. "Nobody in the family read the book before it went to print. They were excited but apprehensive. My father has always been a private person. If I had showed it to him first, the book would not have come out. Not that it's controversial. But this much also would be too much for him."
I was an introvert and lost myself in my books. When I wanted to express myself, I wrote notes, because I couldn't talk about my feelings to others. Aishwaryaa Rajinikanth Dhanush
I hadn't read it, but from what she told me, I gathered Standing On An Apple Box was a telling of days out of Aishwaryaa's life. Here she was, the daughter of the legendary Rajinikanth, wife of Tamil cinema's superstar Dhanush, mother to two young boys who weren't shy of asking classmates "You-know-who-I-am?", a film director herself, a Bharatnatyam dancer and classical singer, the UN's advocate for gender equality and women's empowerment in India—and Aishwarya was letting it all out in a book with the disarming honesty of somebody who's fought her own demons growing up as a celebrity's kid and had found her space while wearing many hats and juggling several roles at home and work. "I just wanted to tell fans of my father who have misconceptions about what it's like being Rajnikanth's daughter, that I also am normal," she said.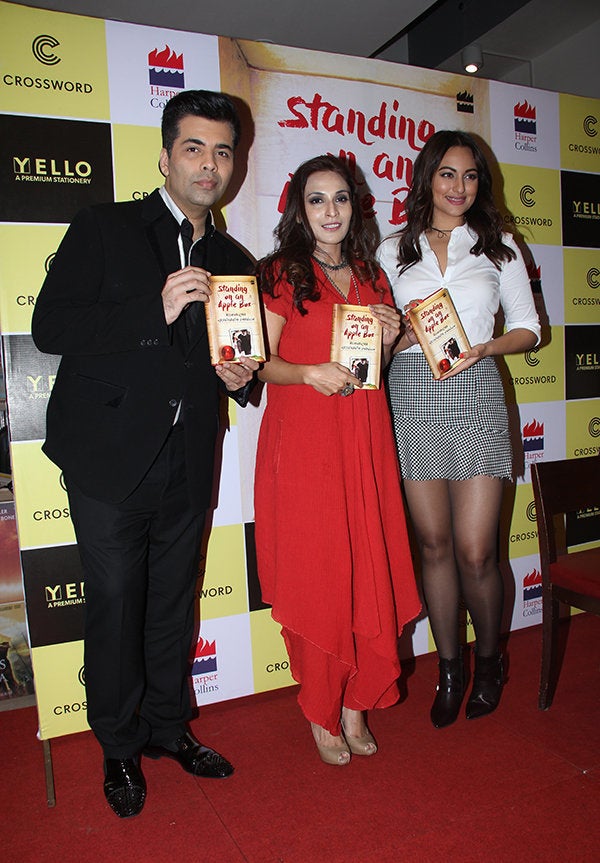 Writing the book was not difficult, she was used to writing—she had written her own scripts as a Tamil film director. A book was easier. "It's straight from the heart," Aishwaryaa explained. "But the challenge in a book lies in the visual description and characterisation. A writer has to work on things that will attract the reader, whereas when writing for films two lines of description show so much on screen." As a director, she was familiar with film promotions and demanding appearances before the media, but this four-city tour to release Standing On An Apple Box was testing her somewhat. "It's tough and intriguing," Aishwaryaa admitted, "but it's the most important thing in the world. I've done it before, but when promoting a film, I'm not the only one out there, there's also the producer and actors. Here it's only me talking!"
Aishwaryaa is the Princess of Tamil Nadu, she's seen the King arriving so many times. Dhanush
Books have always been Aishwaryaa's companion. And writing's something she was always interested in. "As a child I kept diaries," she revealed, "but I didn't maintain them. I was an introvert and lost myself in my books. When I wanted to express myself, I wrote notes, because I couldn't talk about my feelings to others. Later, I would tear these notes up." She started reading Enid Blyton and then went on to Agatha Christie and Sherlock Holmes. "I was not into girlie-girlie books, no Nancy Drew and the Naughtiest Girl In School. Instead I preferred mysteries and thrillers. Today, I pick up whatever's on the bestseller's list, James Patterson, Wilbur Smith or Jeffrey Archer, I like the smell and feel of a new book—you don't get that on Kindle. I'm also rediscovering the epics. I read the Mahabharata and Ramayana as narrated by C. Rajagopalachari, but as a child. I discover something new from them each time I read them at different stages of my life."
I thought she should help Rajinikanth write his memoirs next. Who better than her to bust the myths about her 66-year-old actor-father who has commanded fierce, die-hard devotion from 1,50,000 fan clubs around the world for years. If anybody could bring out what the enigmatic Thalaiva was like off screen, warts and all, in an intensely personal but inspiring book that was written outside the glare of the cameras, it was Aishwaryaa. To my surprise, she didn't appear very kicked about the idea. "I don't know if he would be comfortable, but I'd be willing to try," she said with a lack of enthusiasm. I wondered why. Her husband Dhanush, when explaining the concept of stardom in the south and celebrities at home, had told me, "Aishwaryaa is the Princess of Tamil Nadu, she's seen the King arriving so many times." I got it then.