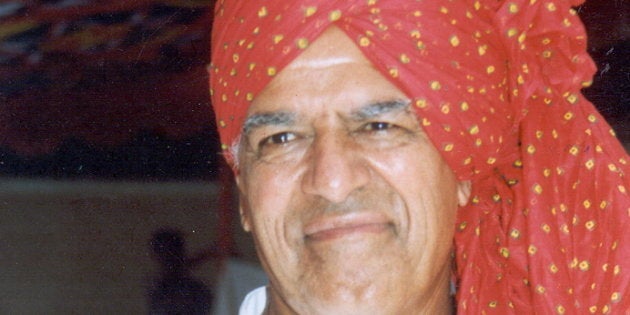 Dara Singh is gone. But not forgotten. Author Seema Sonik Alimchand has written a biography on the wrestler-actor that will be released on 19 November, his 88 birth anniversary. It's called Deedara aka Dara Singh! Breaking the story, a newspaper ran an extract from the biography highlighting a film that Dara Singh produced during the Emergency; it was on Sikhism, but also historical and political, and got banned by the Indira Gandhi sarkar. I don't think too many people knew about it then. Or cared. Dara Singh never complained. He was a humble man. He took most knocks on the chin and still stood smiling.
If our children are idolizing the WWF fighters it is a good thing. It is better than the WWF not coming here at all.Dara Singh
I first met him in the late 1990s. The World Wrestling Federation (WWF; later known as World Wrestling Entertainment or WWE) had come to India with its biggest and most popular superstars. The Undertaker, Yokozuna, Randy Savage, Diesel, The Rock, Bret Hart, Big Show, all giant bruisers we had watched on television, now fighting and entertaining at a stadium close to home. But there was no local hero to share the limelight with them. Tiger Joginder Singh was forgotten; the Great Khali was not yet on the scene. Dara Singh, though fighting fit, was in his late 60s. Nobody thought of inviting him to the fight night even as a mark of respect.
I found that strange. Long before Prime Sports brought the chills and spills of the WWF ring into our homes, Dara Singh was everybody's hero. It was he who got the locals hooked onto kusti—the desi version of WWF's entertainment. He was the People's Champion, a rugged giant who defeated fearful foreign wrestlers with mystical names like Zorba the Greek, Quasimodo the Hunchback, Zebra Kid, the Iron Sheikh, Mongol Warlord, Killer Cobra, Sergeant Slaughter, Giant Haystack, and the Boston Butcher before sellout audiences at Vallabhbhai Patel Stadium in Mumbai every Saturday night.
Dara Singh and the gora pehelwans fought to scripted finishes. There was no way the Indian hero could be defeated. Sometimes he was fouled and had to be carried out of the ring injured. In the countdown to the next weekend's kusti, giant posters would come up on Mumbai's Worli Seaface in which Dara Singh promised to avenge last Saturday's face loss and restore national honour in a "revenge return bout" against the same foreign aggressor. It was paisa vasool entertainment—just like what happens in the Summer Slam and Survivor Series thrillingly contested across the US of A these days.
His blood-thirsty fans loved the tamasha. They were mostly Sikh truck drivers and cabbies from the Punjab, like Dara Singh himself. They worshipped him. He was their Rustom-e-Zaman, the world champion. He had toured the Commonwealth
in the 1950s taking down the champions of Singapore and Malaysia, Canada and New Zealand; he had returned from the US in the 1960s with the world title after defeating the top wrestlers of Europe, Africa, Pakistan and Japan. Now Dara Singh was pushing his ageing frame to defend Indian pride. The fans supported him until he heroically retired from the ring in the 1980s, undefeated!
The big stars of my time... did not do any fighting, they had fight masters and stunt men. I learned to survive by doing action and hand-to-hand combat.Dara Singh
That was not reason enough to not invite him to the WWF spectacular at the Andheri Sports Stadium in Mumbai. Thinking that the ageing Indian wrestler might be hurting from this slight, I called on Dara Singh. From the ring he had gone to back to acting in films (he first appeared on the screen in 1952) and from films to television where he was Lord Hanuman in the popular serial Ramayan. Dara Singh was working out on his terrace in the sun, dressed in black shorts and a yellow tee-shirt affiliated to some wrestling club in Punjab.
He was bending and twisting with difficulty, huffing and puffing over surya namaskars, doing the dand-baithak, spot jogging. "Pehle aaram se ho jata tha," he told me ruefully in between breaths, wiping sweaty palms on his shorts. He need not have been apologetic. He was 68 then, and had no need to prove his fitness to anybody. He stood tall and proud at 6'2", and still had a barrel-like chest, brawny biceps, muscular thighs, and weighed 120kg. "I'm not 50 per cent as fit as before," he admitted, "and not as strong either. I exercise three hours a day, six days a week, but every day I'm getting more stiff. Anyway, I'm not into wrestling, so why do I need strength and stamina!"
I asked him about the WWF wrestlers in Mumbai. Dara Singh was not bitter about being left out of the glitzy international event. "Wrestling is not my business alone in India," he said with a toothy grin. And in a handsome gesture that showed he was a simple and forgiving man, Dara Singh added, "If our children are idolizing the WWF fighters it is a good thing. It is better than the WWF not coming here at all. At least our children see them and take an interest in wrestling and the sport gets a boost. The wrestlers are good, they are super-athletes, bodybuilders and big men, but there is a lot of stunt-baazi involved. They only fight among themselves, the question of winning or losing does not arise, and they decide the title belts and championship among themselves!"
More than Rocky Balboa, this psalm from the Bible should have been Dara Singh's: "I have fought the good fight, I have kept the faith, I have finished the race."
He had moved on, wrestling was not the mainstay of his fame and fortune, he was acting in Bollywood and producing Punjabi films, but television had taken him into every Indian home and reestablished people's respect for him. Acting was easier than wrestling, it did not involve body-breaking work. He was already a hero, but he was aware that his films ran on just the awe and curiosity attached to his name. "The big stars of my time were Dev Anand, Dilip Kumar and Raj Kapoor, they did not do any fighting, they had fight masters and stunt men. I learned to survive by doing action and hand-to-hand combat," he said. "Now I plan to relax and enjoy old age. At 68, I can see and feel it creeping on me."
But Dara Singh was like Rocky Balboa of Hollywood, not to be counted out. Bollywood brought him out of relaxation and retirement to act in films till as late as 2012 when he made a guest appearance in a political satire titled Ata Pata Laapata. He was 84 and there was plenty of fight left in him. As doctors at the Kokilaben Dhirubhai Ambani Hospital in Mumbai discovered in July that year when he was rushed in with brain damage and non-functional kidneys after suffering a severe cardiac attack. Dara Singh was down, but not out. However, unlike in Bollywood films, there was no miraculous recovery for him. No rising from the floor before the count of ten and the sound of the bell. And he was taken home when all hope ran out. The next morning he passed away peacefully. I remember thinking more than Rocky Balboa, the psalm from the Bible that stands for courage, integrity, faith and victory should have been Dara Singh's: "I have fought the good fight, I have kept the faith, I have finished the race."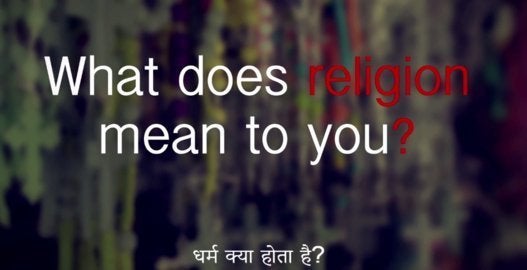 Kids Are Asked What They Know About Religion, Their Answers Are A Lesson For Every Indian