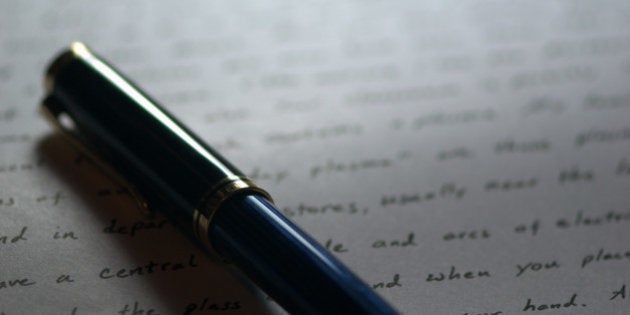 A long time ago your bua (aunt) came to Delhi looking for an ambition that was taking shape inside her. I, on the day of her joining a fashion institute, told her that "you'll have to travel in a bus which is not a great thing for a brother to send you to work in. But I don't have the capacity to buy you a car. Yet. But this is the world I can present you and this is the world all women are facing every single day of their lives."
Ava, I honestly don't know how you are going to brave this world. I cannot be there always to protect you, to save you from its darkness.
Take your own journey and find a solution for the things that hold you back. Find your own weapon and don't forget to chase your dreams. Who says the world is safe and will be safe? But if you live like you own it, you will.
Since the start of time the world has only thrown challenges at each and every human being, and for women things have always been more difficult. They still are.
Your bua took the journey and today she is a fashion designer in her own right. She's gone through hell. With all my humility I am asking you to stand on your own feet and challenge a society that is going to make things a lot more difficult for you simply because you are a girl.
Confront all difficulties. The world bows down before a woman who is ready to look all challenges right in the eye. Look at your mother who came to Mumbai and worked tirelessly on her own terms. She never gave in to the pressure, rather she fought till she decided to have you in her life. She is my ideal woman after my mother.
I know that you are your bua's niece, your mother's daughter and your father's darling. You have ample resources in your hand. All you have to collect is the strength to take on the world.
I'm not saying it's going to be easy.
I'll be too old, but what to do, the world is not perfect.
Ava, I wish I could be there by your side to always guide you, to tell you how to go about things. That's my primary impulse as your dad. But I know one thing for sure, when you'll be in your youth I'll be gone.
People will try to crush you, but I'm very hopeful that you'll never let them. You'll not accept defeat easily because you are our daughter and we've lived life on our own terms. Always.
I am going to expect that one day somebody will show this letter to you and it will give you strength and power in your darkest moments. Defeat the person who is ready to break your power, who is ready to crush your ambition and dream.
Fight like a fighter, be aggressive like a lion. Even if you are defeated it doesn't matter. Because a person who cannot ride a horse can only be a spectator. And don't look for help in a spectator. Fight your own battle and hopefully you'll come out winning. You have all the blessings of your father.