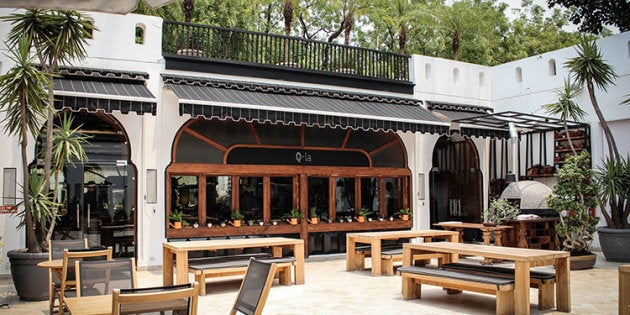 Now that the weather's getting better, we're fairly certain everyone's looking for places that allow them to eat in the open, so here's our top picks for a meal under the stars {or the sun}
1. Amalfi, GK-2
The good news about Amalfi is that it's barely ever crowded, so it manages to preserve the tranquil ambience in both its outdoor sections. Complete with wrought iron furniture, white canopies, fountains, and bricked flooring, it's exactly how you'd imagine a little Italian cafe to be.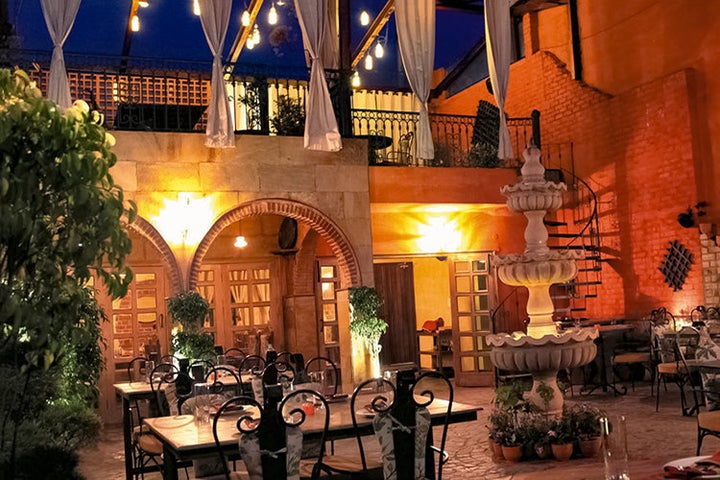 2. Lord Of The Drinks Meadow, Hauz Khas Village
The first thing we love about Lord Of The Drinks Meadows is that you don't have to immerse yourself in the chaos that is Hauz Khas Village to get there. Don't go here for food, but if drinks and ambience are what you seek, you've made the right choice.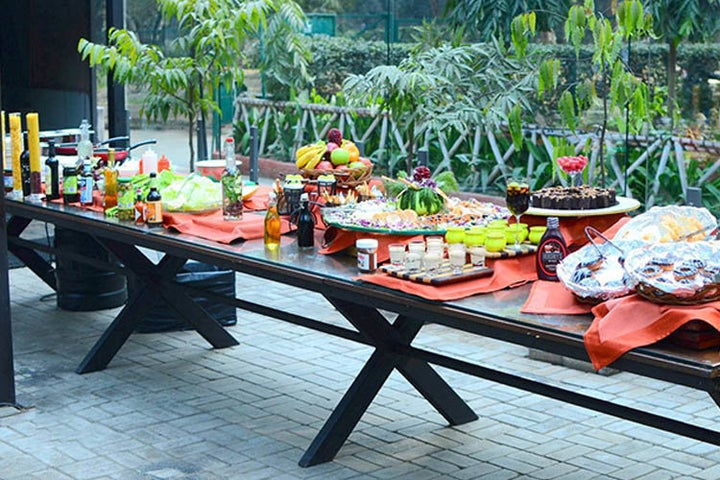 3. The Hungry Monkey, Safdarjung
The Hungry Monkey's terrace comes complete with its own bar, white canopies, and enough greenery to make it a sanctuary all on its own. Since it can't seat more than between 15-20 people at one time, we find it more suitable for groups of friends, unless PDA is your preferred MO. If not for a meal, it's a near-perfect space for conversation over cocktails.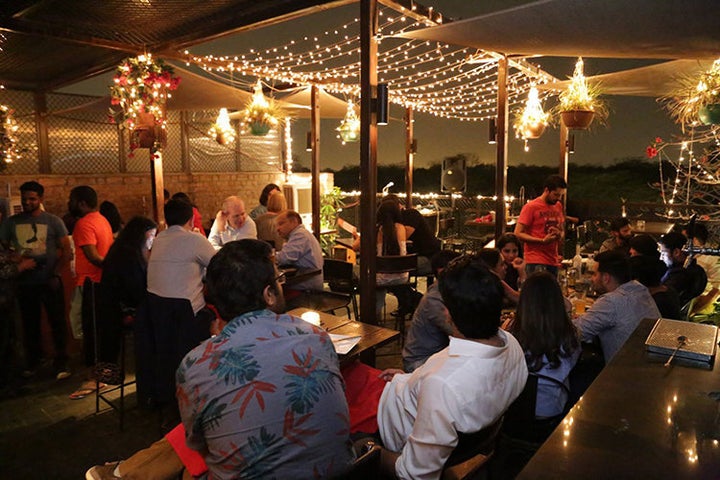 4. Set'z, Vasant Kunj
Formerly known as Zest, Set'z has consistently maintained a class multi-cuisine menu with delicious food and a bunch of lovely cocktails.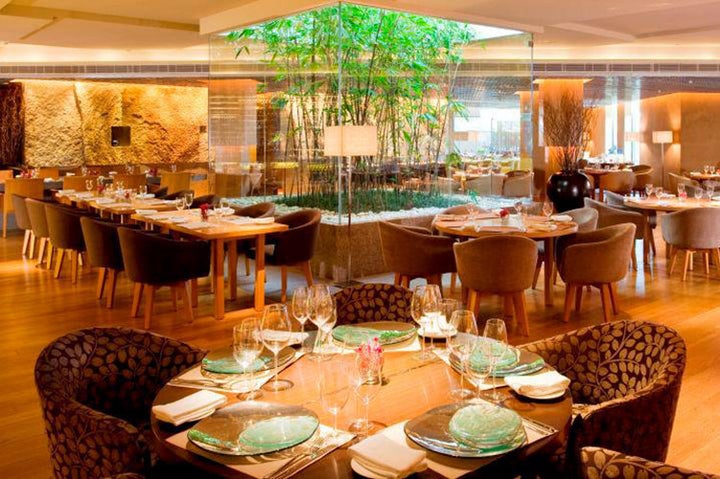 5. Dramz Whisky Bar, Mehrauli
With a whisky bar (making sure you got that!) and five floors tall, the Dramz terrace has one of the best views of the Qutab Minar. If not for the food, visit this place for an aged scotch on their terrace (this is so much better in winter).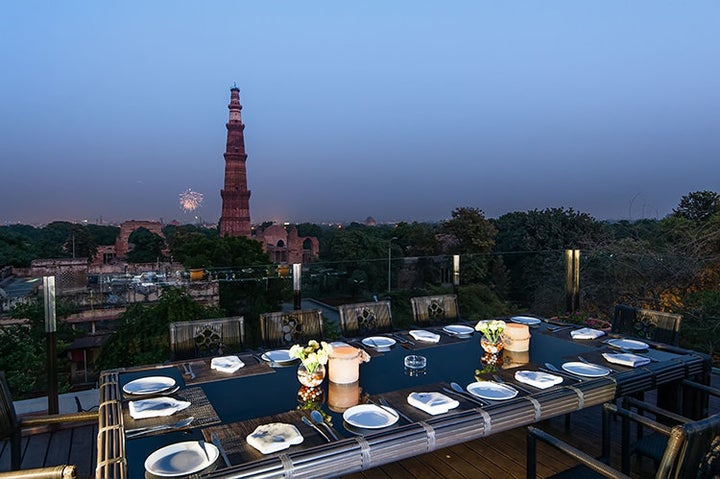 6. FIO Country Kitchen And Bar, Saket
With a few fairy lights, strategic spots and landscaping, you've got yourself the perfect date spot in town, especially since they always have some kind of offer on pitchers. Also keep a look out for special gigs and live performances.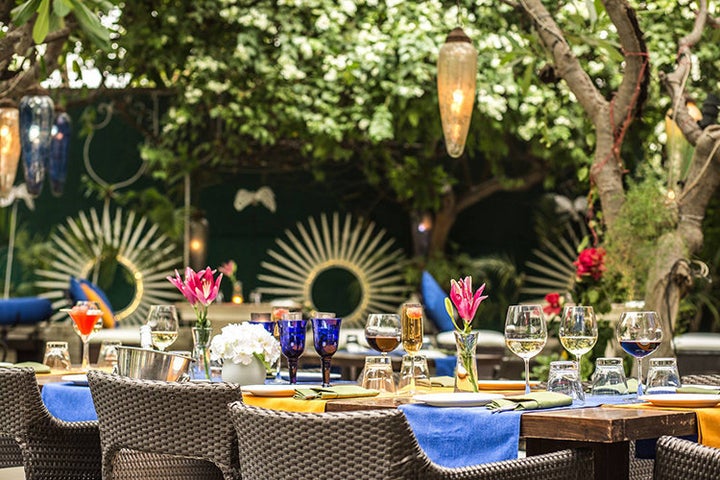 7. Rose Café, Said Ul Ajaib
We nominate Rose Cafe for days spent in the sun rather than under the stars. If privacy is what you need, you're in luck, as it's their biggest speciality, along with a menu featuring cafe-esque food including Italian, Lebanese and Mediterranean cuisine.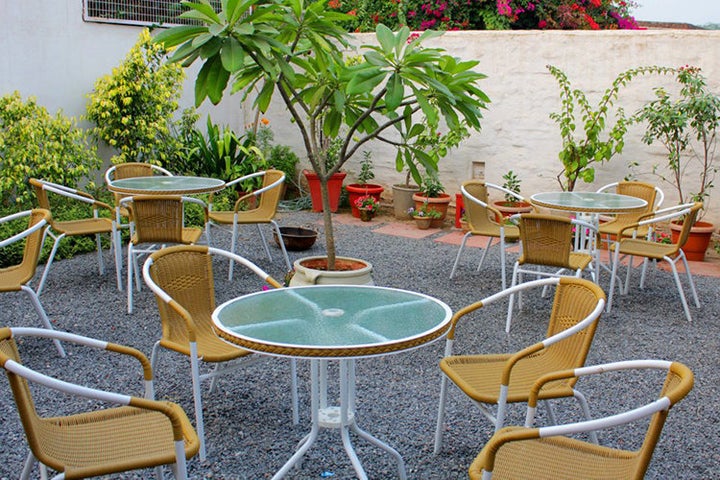 8. Le Bistro Du Parc, Defence Colony
A delight for Francophiles, Le Bistro du Parc makes it to our list of top outdoor spaces. Imagine wine, a terrace surrounded by vines and fine French food. You there yet?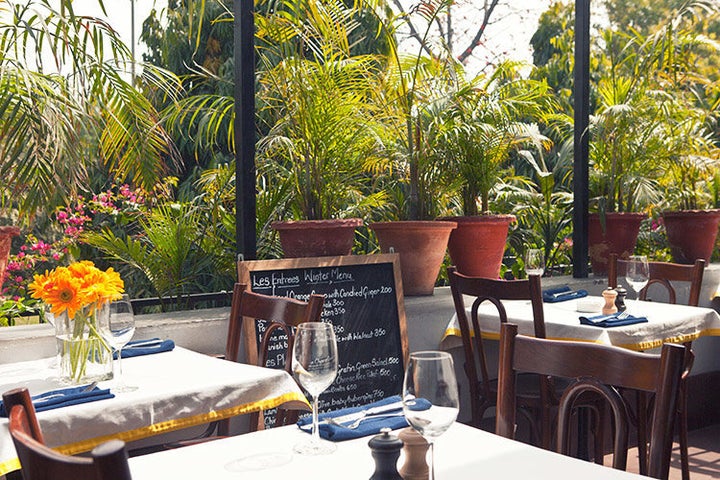 9. Lodi—The Garden Restaurant, Lodhi Road
Alfresco dining, cobble-stoned flooring, and one too many nooks for if things go very well, this place is made for romance. PS: They host gigs regularly, so we recommend you call and check beforehand if you're looking for some downtime.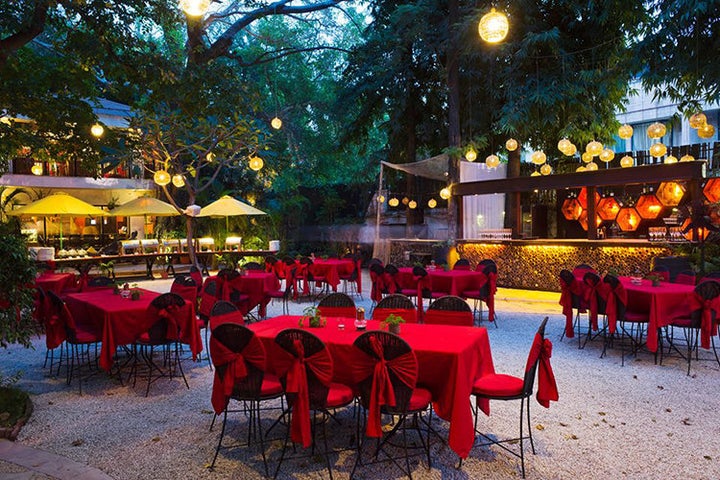 10. QLA, Mehrauli
Right around the corner from one of our favourite monuments in the city, QLA deserves mention for its superb view of the Qutub Minar. This 7000 sq feet, European-style space is just the perfect spot for arranging that bash you've been planning for so long, and is equally suitable for quiet dates.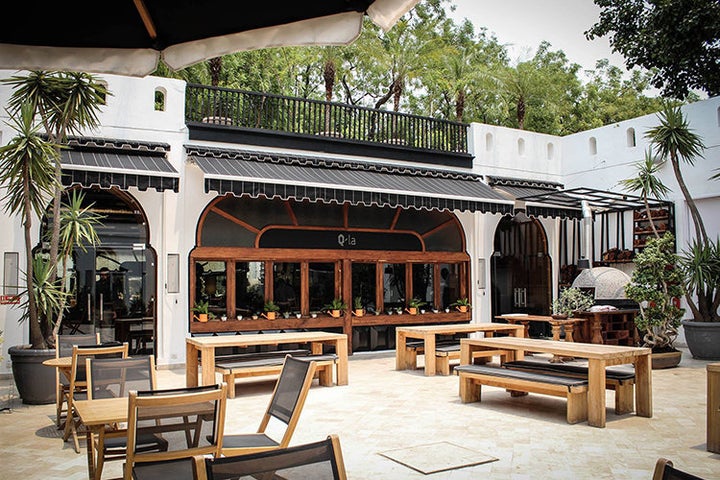 11. Nukkad Cafe & Bar, SDA Market
The right mix of cosy and buzzing, Nukkad's a great option for when you're not looking to splurge. They've got beer starting at ₹165 a pint, whisky shot packages and desi cocktails starting at ₹275. Paired with their gorgeous outdoor space filled with bright cushions and pretty lights, we think it's a great date spot.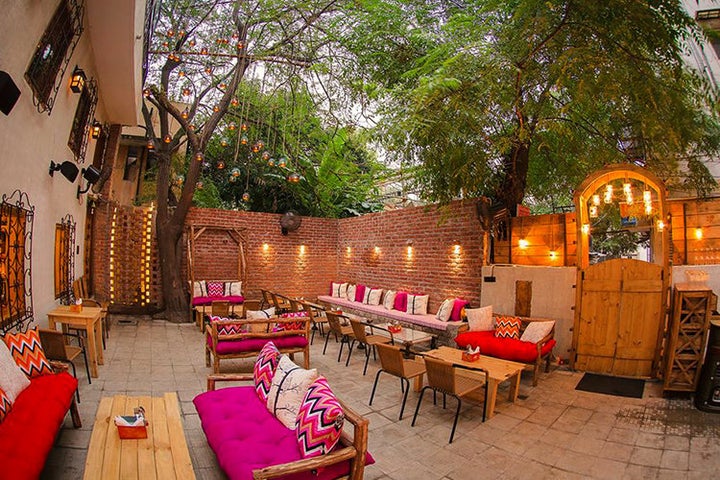 12. The Circle, Greater Noida
This one's quite far for those of you on the Delhi side of the DND but it's worth it! The Circle in Greater Noida is situated inside a farmhouse and is pretty as a picture. They have regular screenings of matches and Friends, momos, pasta and a special table under a tree with hanging lights.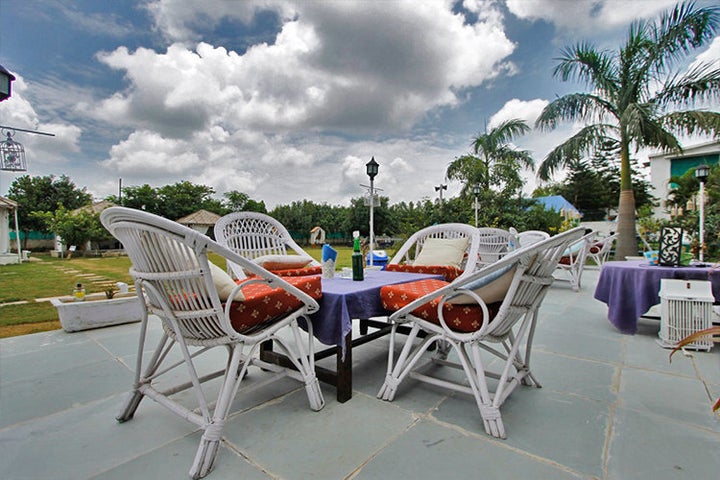 13. Auro, Hauz Khas
Summer House Cafe and Bandstand's neighbour, Auro finally got its liquor license so there's literally no reason for you to not visit. They've got a massive terrace with a huge bar on one side and play some great music. Don't forget to order food though, they have quite a few surprises (read coastal treats and Rann) up their sleeves.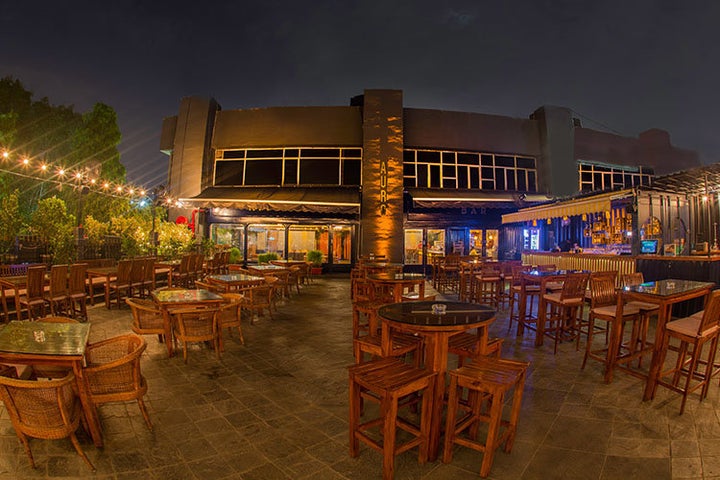 14. Arriba, Khel Gaon Marg
Arriba is small, intimate and full of margaritas. If you're still not sold, there's also tacos, enchiladas, fresh guacamole, a stellar chocolate chilli pudding and candlelight.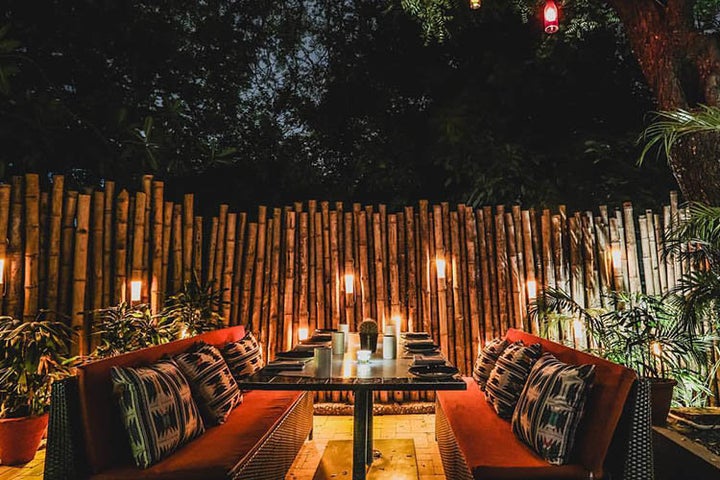 It's shifted out of its original space in Hauz Khas Village and we couldn't be happier. It now has a gorgeous terrace with large windows and plenty of sunshine (or moonshine) streaming in. They've also gone ahead and done it up with lots of pots and plants. Pair the white-dominated space with their cocktails and live music and you're golden.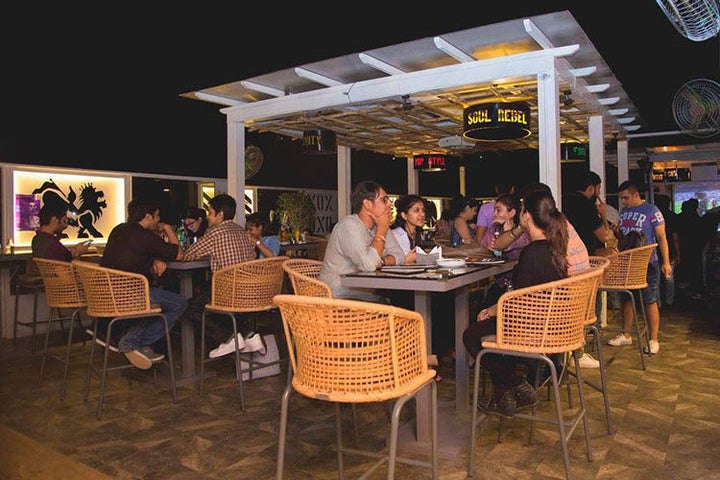 16. Olive Bar & Kitchen, Mehrauli
One of the first fine-dine restaurants in the city, Olive continues to charm us with its pebbly outdoor area done up in pretty lights. The ambience screams romance but you wouldn't be out of place with your family at their Sunday brunch.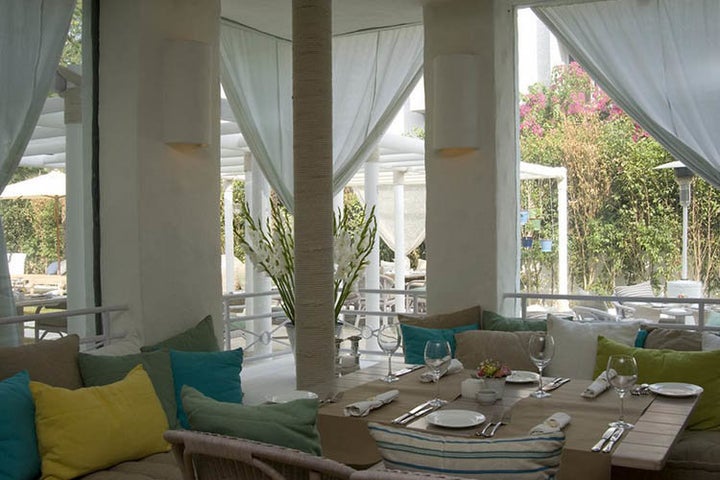 This post was first featured on LBB.IN
The opinions expressed in this post are the personal views of the author. They do not necessarily reflect the views of HuffPost India. Any omissions or errors are the author's and HuffPost India does not assume any liability or responsibility for them.