Little Black Book went on a meat-, rice- and spice-fuelled biryani trail in the city based on recommendations by Anubhav Sapra, the expert behind Delhi Food Walks. Here's what we found.
Mota Pehelwan
There's no way you can miss this place, even in the maze-like gallis of Chandni Chowk. A super-tiny cubicle-like space, its entrance is marked by a gigantic degchi and an owner who will certainly catc your eye. Mota Pehelwan only sells buffalo (buff) biryani (by weight), and it's light and fluffy with flaming red chunks of meat thrown in.
Where: Chitli Qabar, Chandni Chowk
Nearest Metro Station: Chandni Chowk
Price: ₹50 per plate (350gm)
Andhra Bhavan
Andhra Bhavan—in addition to their usual thali menu and curries—does stellar Hyderabadi chicken dum biryani on Sundays. Pair it with the bheja fry, and your Sunday is sorted. You can even opt for a bout of shopping outside the gate, especially the lady who sells treats from the state: Pickles, banana chips, rava mixes, and even Telugu newspapers.
Where: No. 1, Ashoka Road, Near India Gate
Nearest Metro Station: Khan Market
Price: ₹180 for a plate of biryani
Taufeeq Biryani
Further down the lane from Mota Pehelwan, you'll see a small counter on the left looking like an Old Delhi version of a kiosk. Peer inside, and you'll see a room full of people digging into their steel plates full of biryani. Again, they only have buff and sell by the kilo. While the meat was a little tough when we ate there, it was definitely worth the struggle.
Where: Chitli Qabar, Chandni Chowk
Nearest Metro Station: Chandni Chowk
Price: ₹160 per kg, ₹40 for one plate
Moradabad Ki Mashhoor Biryani Ki Puraani Dukaan
There are two types of biryani to choose from here: chicken and buff. The Moradabadi biryani is a simple one; the basmati rice is long-grained and fragrant, the chicken perfectly tender, with the only visible spices being cumin seeds and thickly chopped green chillies. Simple, and simply delicious.
Where: Dargah Road, Nizamuddin
Nearest Metro Station: Jangpura
Price: Starting at ₹150 per plate
Hotel Malabar
Tucked deep inside the colony (you'll be walking for quite a while) of Sarai Juliana stands Malabar Hotel; a neat and clean little restaurant known for its biryani. The specialties here are the Kappa biryani (buff), prawn biryani and Malabar special chicken biryani, served in pristine white bowls topped with a poppadom and a spoonful of pickle.
Where: A-37A, Sarai Juliana, New Friends Colony, Okhla
Nearest Metro Station: Okhla
Price: Starting at ₹150 for a plate
Al Nawaz
It may not look like much, but the chicken dum pukht biryani here always succeeds in brightening up our day. While you're at it, try the butter chicken and naan, too.
Where: 50 A, Abul Fazal Enclave (near Jamia Nagar Thaana), New Friends Colony
Nearest Metro Station: Kalkaji Mandir
Contact: 011 26984544, 011 26984542
Price: Starting at ₹130 for a plate
Anand Restaurant
Featured image courtesy: Sonali Ahluwalia/Zomato
This hidden restaurant in the heart of CP has been whipping out delicious plates of biryani for 42 years. The interiors aren't exactly inspiring, but try to not let the dinginess get to you. Just go for their selection of biryanis, our personal favourites being the keema and the egg. They serve a side of gravy with every biryani, along with a portion of onions dusted with masala and mint chutney.
Where: 15/96, Scindia House, Connaught Place (behind the petrol pump)
Nearest Metro Station: Rajiv Chowk
Contact: 011 23313349, 011 23313554
Price: Starting at ₹150 per plate
Madina Biryani Centre
If you've checked out the street food scene at Zakir Nagar, you know how haphazard it can get. If you're a fan of haleem, however, head straight for the Madina Biryani Centre. Their biryani merges the orange fragrant rice with the zesty haleem, something we have absolutely no problem with. Expect spoonfuls of gravy-doused biryani infused with morsels of mutton and onions.
Where: Zakir Nagar Main Rd, Zakir Nagar, Okhla
Nearest Metro Station: Okhla
Kolkata Biryani House
Kolkata Biryani House offers some of the spiciest biryani in town. Available in chicken and mutton variants, it makes for a perfect meal for the hardcore non-vegetarian. Given the amount of street food available in this market, we're sure you'll find something to counter all the spices; some mishti doi, perhaps?
Where: No 49, Market 1, CR Park
Nearest Metro Station: Kalkaji Mandir
Price: Starting at ₹380 for one portion
Find more recommendations for things to shop, eat, do in Delhi, Bengaluru and Mumbai here.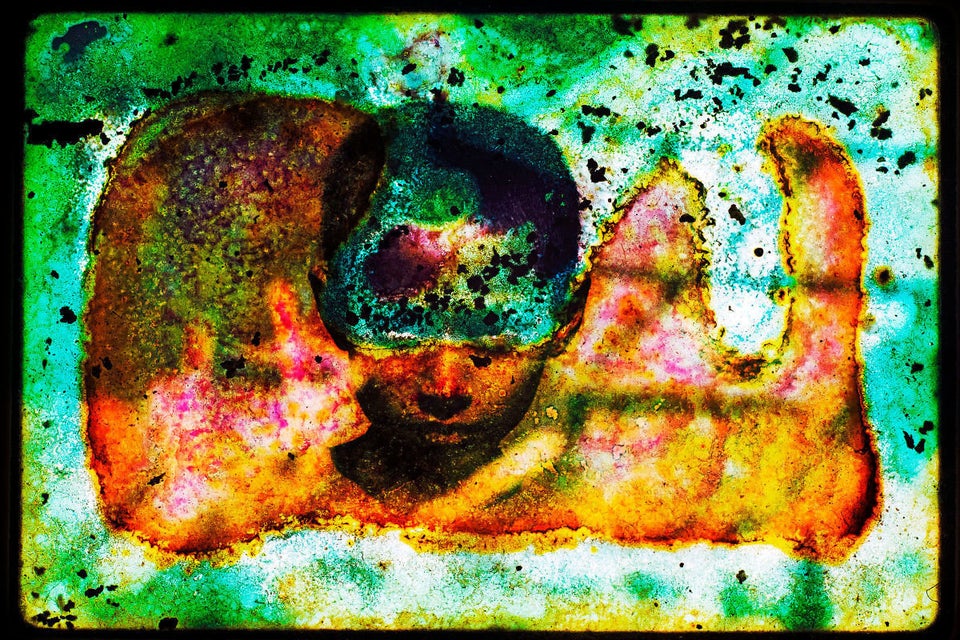 Memento Mori by Pablo Bartholomew