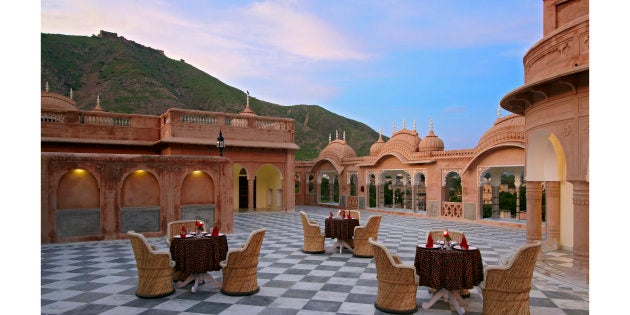 Long weekend coming up and don't know where to head for a break from the city? Pamper yourself at these monsoon getaways—because we all need some TLC once in a while.
1. Peepal Kothi, Haryana
Less than an hour from the Delhi airport, Peepal Kothi is built in the shaded environs of citrus, tangerine, laburnum and ficus trees. With three large cottages and three bedrooms being the inventory, Peepal Kothi is perfect for short family outings, team off-sites or even as an en route accommodation to or from Jaipur. Peepal Kothi is a farm stay which endorses local food by bringing in women from the villages to cook for you on open fires. They serve simple and fresh Indian breads, greens and other seasonal vegetables.
Distance from Delhi: 55km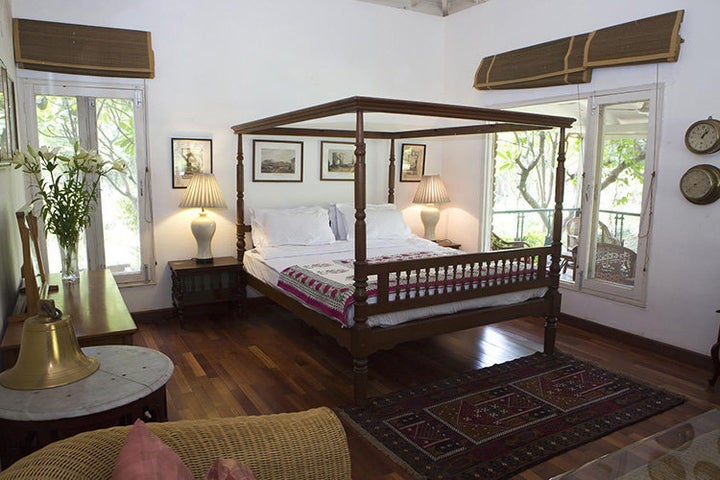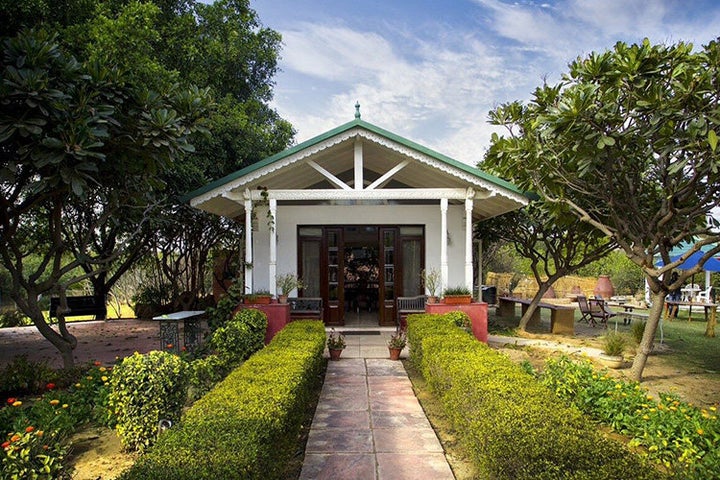 2. Khas Bagh, Jaipur
Khas Bagh is no more than a 10-minute drive from Amer Fort near Jaipur. Built on the lines of a haveli, but spread out like a country home with large open terraces, courtyards, verandas, the property offers 18 spacious suites. Ransher Singh, a polo player, is the owner and host. A stable of robust polo ponies share the four-acre space that Khas Bagh is set on. An inviting swimming pool on the estate is just made for a relaxing day with a tall drink at hand. Visits to an elephant camp, horse safaris and riding lessons are some activities you can undertake.
Distance from Delhi: 257km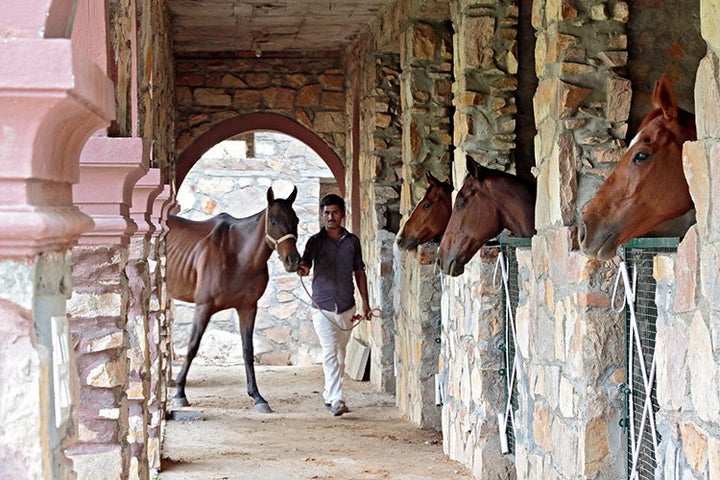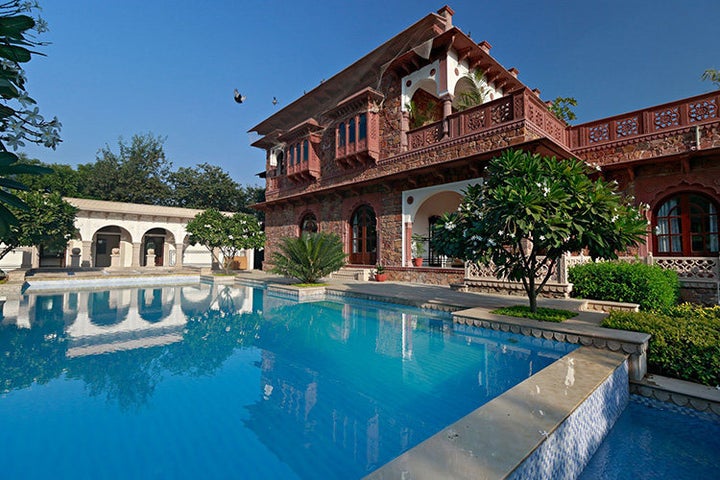 3. Jim's Jungle Retreat, Corbett National Park
Jim's Jungle Retreat in the southern forests of Corbett offers 18 cottages and lodges close to a seasonal river that comes alive during the monsoons. The retreat combines luxury with a concept that borrows as much from the forest bungalows as from the enduring architectural legacy of the local villages. The land features water bodies and open spaces with native shrubs and trees for birds to nest. Animals such deer and wild boar can be seen walking through the natural fencing, creating a vital connect between human and jungle.
Distance from Delhi: 250km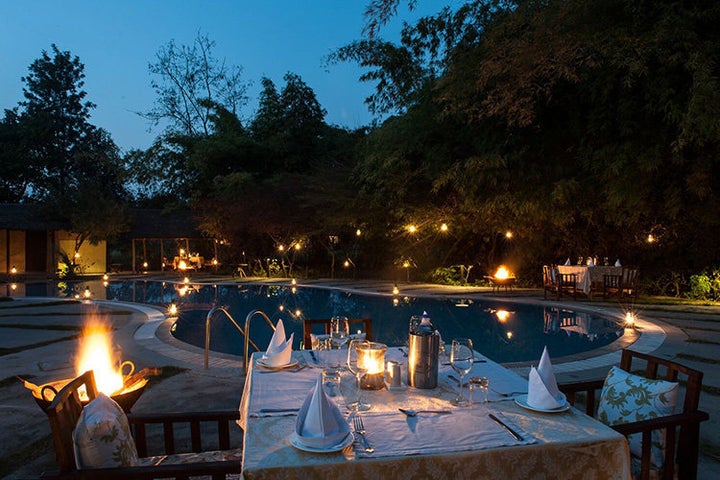 4. Malji Ka Kamra, Churu
Churu is a quaint town and a delightful getaway in the region of Shekhawati, famous for its frescoes. Amidst sprawling havelis, Churu's heritage buildings are in various stages of decay, but thanks to crusaders like Deepak Balan, there's a passionate movement to conserve the history and architecture of the city. Visit Malji Ka Kamra, set within a restored haveli, that bring into focus the region's rich heritage and conservation history.
Distance from Delhi: 270km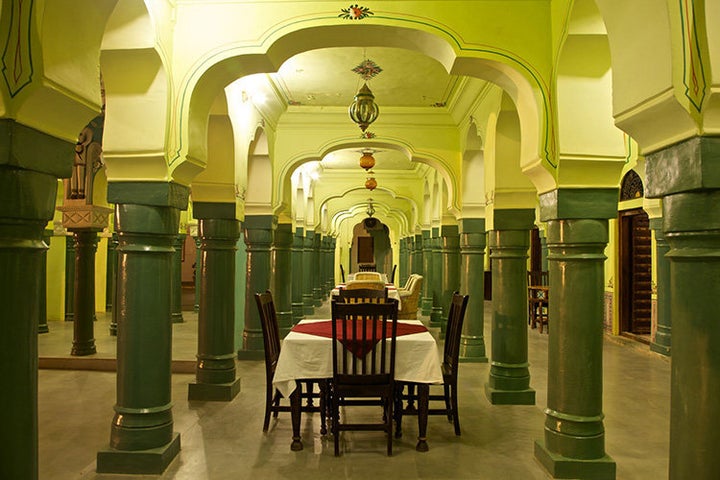 5. Patan Mahal, Rajasthan
Up until the early 18th century, Patan was the centre of a small state ruled by the Tomara clan. It was here that the Battle of Patan, one of the last great battles in Indian history between the Marathas and the Rajputs supported by the Mughals, was fought. With the Aravallis on one side and a private farm on the other, Patan Mahal has 19 spacious and elegantly furnished palace suites opening to large terraces. This palace hotel is a perfect getaway from Delhi and is connected to Shekhawati and Jaipur.
Distance from Delhi: 210km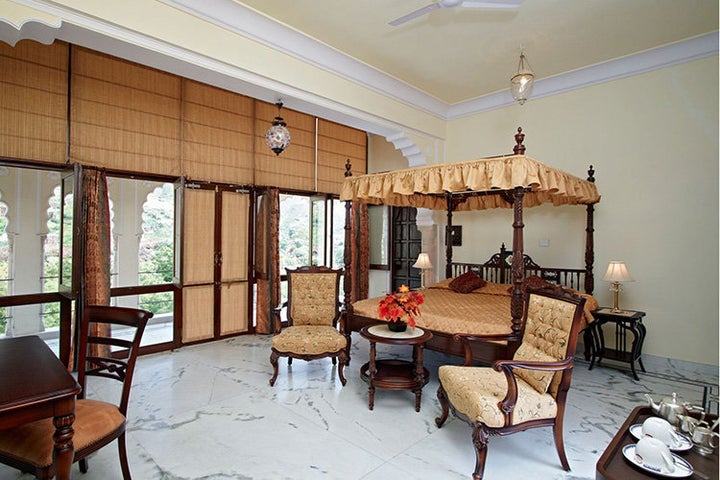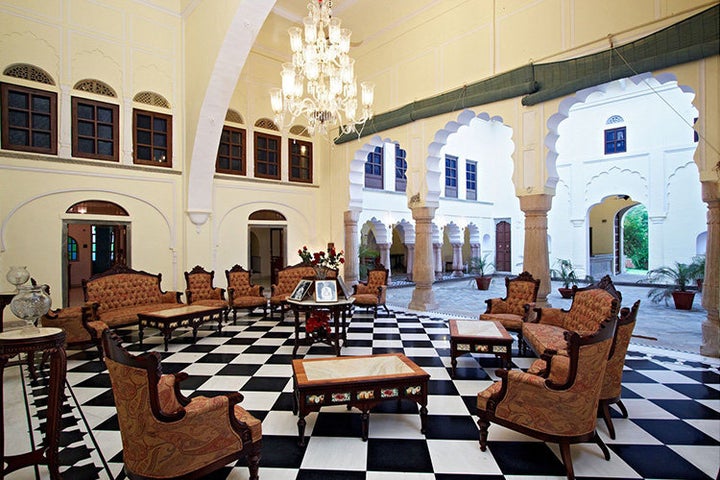 6. Castle Kanota, Jaipur
Castle Kanota, featured as the 'Viceroy Club' in the two The Best Exotic Marigold Hotel films, is a stunning property. A definite highlight here, is the museum that showcases the meticulously preserved collection of arms and ammunition, maps and diaries of Thakur Amar Singh.
Distance from Delhi: 265km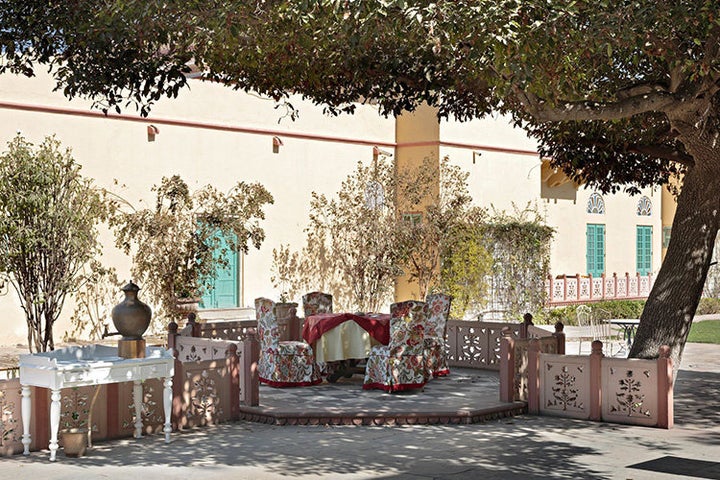 7. Soulitude in the Himalayas, Uttarakhand
Kumaon in Uttarakhand is dotted with lakes and forests, valleys and rivers—it's a nature lover's haven, a birder's paradise, a trekker's dream and an accessible getaway for vacation seekers from the plains. Soulitude in the Himalayas was built by Manish and Ratna as a home, but then evolved into a holiday escape with just ten suites and rooms, ideal for those seeking to explore the beauty of the Kumaon Himalayas. Located past Bhowali towards Ramgarh, Gagar is just a short walk from the town and has spectacular Himalayan views, forests and nurseries with many opportunities for trekking and walking.
Distance from Delhi: 325km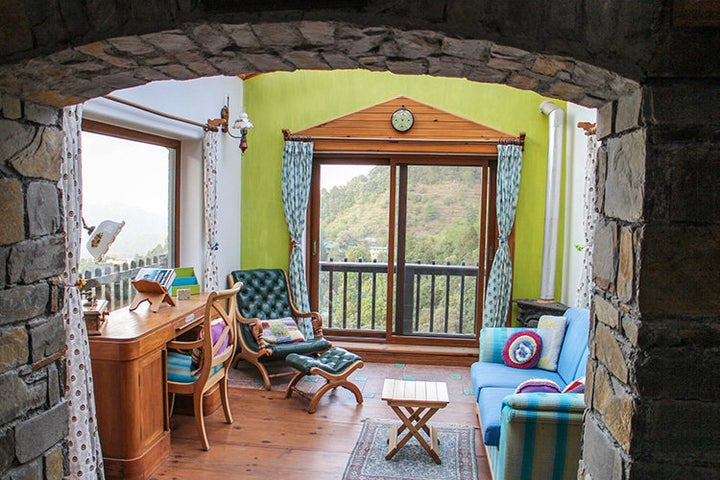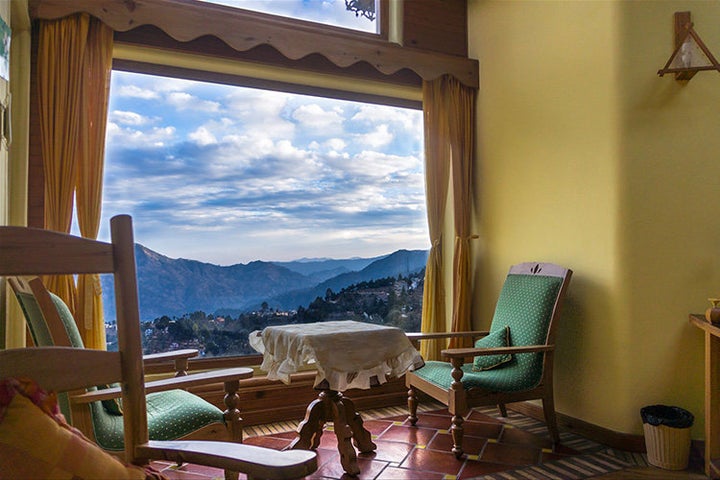 This post was first featured on LBB.IN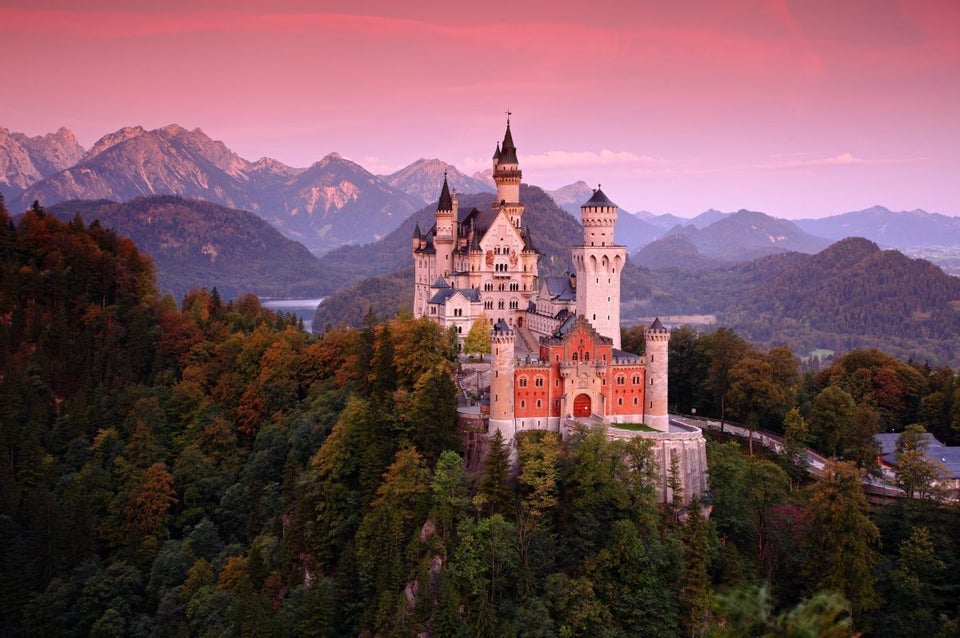 10 Disney-Inspired Dream Trips