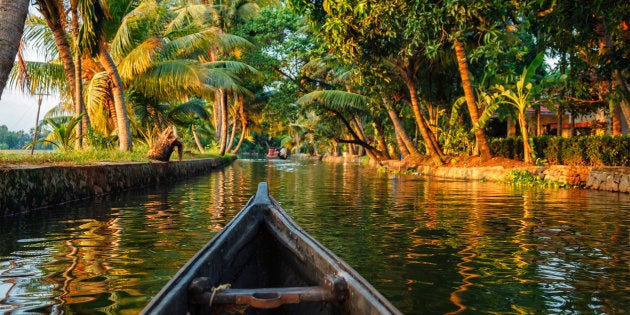 US physician-writer Atul Gawande maintains that the most cruel failure in how we treat the sick and the aged is the failure to recognise that they also have priorities other than simply being safe and living longer. To those uninitiated in the concept of "end-of-life care" (hereafter EOLC), that thought is a good point of entry. Let us look more closely at what Gawande and advocates like him want us to understand.
More people are dying predictable deaths
Advances in medical science and technology have made it possible for us to diagnose the majority of fatal illnesses beforehand, and even to keep their ultimate strikes at bay for varying time periods. For example, people often know they have an incurable cancer or organ failure months to years before they die from its complications. Understandably, we employ this prior knowledge not exactly to prepare ourselves for death, but to prepare ourselves to delay death—through numerous hospital visits, several kinds of drug treatments, and countless tubes going in and out of our body. A critical question hence arises: how much are we willing to compromise the quality of life for the quantity of life?
People should be allowed to be the authors of their own stories, and in stories endings matter. Atul Gawande, physician and writer
In our country, discussions over this most crucial trade-off rarely happen in communications between persons having terminal illness and their family (or doctors). To quote Gawande, "Modern medicine is good at staving off death with aggressive interventions — and bad at knowing when to focus, instead, on improving the days that terminal patients have left [emphasis added]." Or as the terminally ill character of Anand said in the classic 1970 eponymous movie, "Zindagi badi honi chahiye, lambi nahi (It is more important to have a big life than simply a long life)."
People prefer dying at home rather than at hospitals
In the 2015 movie Piku, there is a scene where a young man (played by Irrfan Khan) is reprimanded by an elderly man (played by Amitabh Bachchan) for "letting his father die a 'painful death' attached to a ventilator and tubes and catheters, rather than allowing him a peaceful end." On a similar theme, Atul Gawande writes that terminally ill people have concerns other than simply prolonging their lives. Several surveys show that for many, "the top priorities include, in addition to avoiding suffering, being with family, having the touch of others, being mentally aware, and not becoming a burden to others." People with fatal illnesses should "have the fullest possible lives [as long as they live]."
While many of us, including doctors, are indeed aware of such priorities, what is lacking are conversations around them. In his 2014 book on EOLC — Being Mortal — Gawande made the eloquent point that "people should be allowed to be the authors of their own stories, and in stories endings matter." In other words, if we have terminally ill persons in our midst, whether a friend or a family member (or a patient, in case one's a doctor), we need to embark on those difficult, but meaningful and crucial, conversations. We need to elicit and understand their own choice—for example, about how they would like to be treated in a "worst-case scenario", what their priorities are while they are alive, what they think the concluding days/weeks of their life should be like if "something" happens, etc.
India fares miserably in EOLC care, but Kerala inspires
End-of-life care refers to the emotional and medical support that terminally ill patients receive at multiple stages of their illness, and is not only about the "final days" of life. Another related term is "palliative care", which the World Health Organisation defines as, among other things, an approach to "improve the quality of life of patients and their families facing the problems associated with life-threatening illness" [emphasis added]. It is also commonly agreed that palliative care should also be made available to patients with life-limiting illnesses such as paraplegia. Thus, the term palliative care is often meant to refer to both EOLC and similar supportive care in non-end-of-life situations.
Kerala has a formal palliative care policy in place, and its government provides funding for community-based care programmes.
India ranks a low 67 out of 80 countries in the latest report on the status of palliative care, the "Quality of Death" index, prepared by the Economist Intelligence Unit. Its "score" in this index is 26 out of 100, while the top-ranking country, the United Kingdom, scores 93. In other words, both medical practice and health policy in India make it difficult or impossible, at least as of now, for palliative care to be provided to most Indian patients in need. The report however mentions the state of Kerala as a "positive exception" in the country.
In May last year, the BBC website published an article titled "Why Kerala is the best place in India to die." The US magazine The Atlantic too was all praise for the "Kerala model" two weeks ago, in a report (somewhat broadly) titled "India's Movement to Help People Die Better". Kerala has more palliative care centres than the rest of the country put together, and its palliative care programme is bolstered by "thousands of volunteers who give up their time to tend to those who are incurably ill, bedridden or nearing the end of their lives." The state also has a formal palliative care policy in place, and its government provides funding for community-based care programmes. One hopes other states, and also the Central government, take a leaf out of Kerala's experience and policies so that more and more Indians experience peaceful and dignified deaths wherever in the country they reside.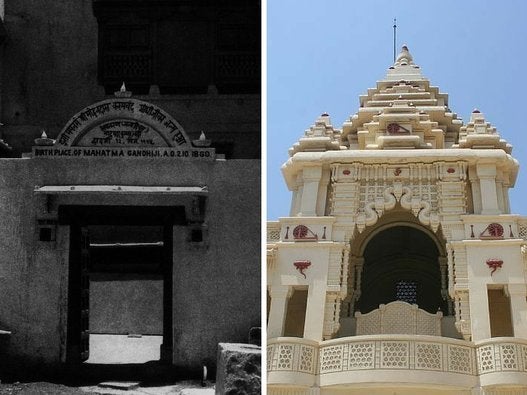 An Epic Gandhi Trail For Travelling Enthusiasts