Khabar Lahariya visited a remote hamlet in Jhansi to understand the true state of things, in a village that's barely surviving a Digital India.
"There have been at least three generations who've grown up right here in these very galis, and none of them have ever seen it, not even a trace of it."
Jaichandra Shiv Yadav, a local of Chaukha Paatha village, in a remote corner of Jhansi, hard to pin-point on a map, is joined by a chorus of voices as he completes his rant with one word. They all say it in unison, "Bijli." Electricity.
Another resident Shiv Dayal whispers it, unsure of even saying the word, as perhaps someone who's never seen it would be. "I want to see it once before I die—how my life would be with electricity," he says. According to Dayal, the village is at least a century old, even as we gather his own age—close to 80—from the neighbours and hordes of people who're milling around us. The reason for a buzzing excitement in the air is that they've never really encountered one of us before in their parts—a reporter. (A woman reporter only adds to the vibe, equal parts disbelief and awe.)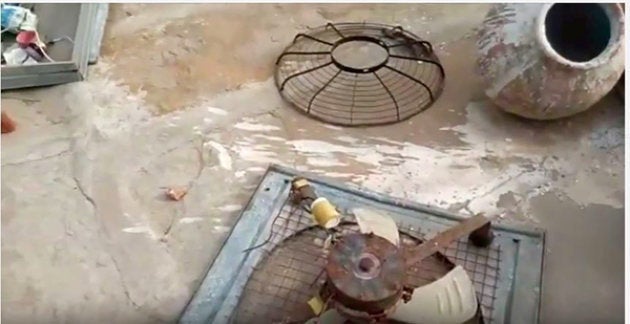 The energy sits completely at odds with what they want to tell us, what they've been aching to have documented, or at least chronicled in some way. Because amidst the noise and hype we hear of a Digital India on the cusp of greatness, what we see in Chaukha Paatha belies it all. Electrical appliances like air coolers lie scattered around, outside people's homes, gathering dust, rusting and practically melting under the harsh sun because there is no point plugging them in. Ever since mobile phones descended upon landscapes everywhere, the village residents here in Jhansi have acquired them too, but they use them very, very sparingly because you must charge them eventually and that means planning a kilometre's trek to the nearest plug point that works. Or as the young boys of Chaukha Paatha call it, time for a walk to Raigadh.
The appalling lack of amenities and facilities is not restricted to the matter of bijli alone, however. As the Prime Minister completes three years in office, chanting his favourite mantra of sabka saath, sabka vikaas, and showcasing plans of smart cities and adarsh gaons, we barely make it to Chaukha Paatha, such is the state of access and roads—rather lack of—in this village. (No wonder reporters make for rare sightings here.)
Sudarshi tells us there are no hand-pumps in Chaukha Paatha, while Shashi Devi complains of malaria—the village is infested by mosquitoes, an unwelcome by-product of the stillness that haunts this place—there are not even fans to keep them somewhat at bay.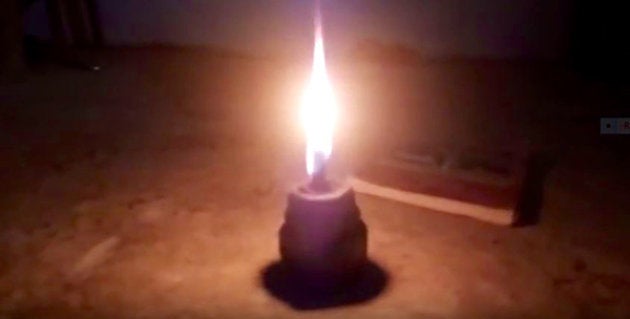 Sakshi and Anurag, students both, speak of the challenges of studying. Kerosene-fuelled lamps accompany their night-time revisions, though they usually try and wrap everything up before sunset. Sakshi is embarrassed of going to school, "because all the other children come from villages that have power", while Anurag resents his peers their "better marks", "Achche number toh isliye aate hain na unke kyunki voh aur padh sakte hai (They score better because they can study more)."
But, even though they might not know it yet, Sakshi and Anurag will most likely follow the paths their older cousins and family members already have—the route of palaayan (migration). With many youth seeking and pursuing migration every year, refusing to stay in a hell-hole, the village is facing a severe crisis.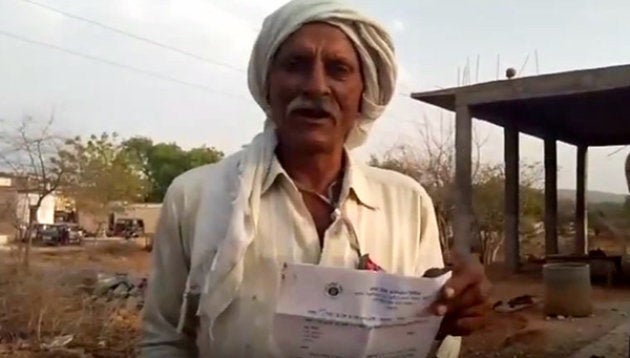 Ramrati speaks about the incessant hunt for kerosene and diesel that has been part of their everyday lives and rates all UP governments in the same balance, "Akhilesh and Mulayam didn't do anything. And now there is this Yogi, what has he done until now? Nothing." There have been instances of seeming interventions apparently. Bhavani Singh had sent a written application to the CMO years ago he tells us, holding up the letter for our camera, and there had been much action in Chaukha Paatha for a while with linesmen measuring and mapping the village. They were even given a cost estimate for the complete electrification; Singh confirms it as, "₹35 lakhs". But this too is now the stuff of Chaukha Paatha legend – children recall it as the time when "sarkar" came-a-calling.
Speaking of which—going up the chain of control, we met with a miffed municipal commissioner, Arun Prakash, who gave us a crash course in matters of governance, mostly citing processes and other red tape regulations such as tenders for roads, and verification of legal colonies. "All you've done", he says, not even attempting to mask the note of irritation in his voice, "is highlighted the problem." Pankaj Agarwal from the power division, on the other hand, looks genuinely puzzled even as he informs us of a ₹20 lakh cheque that had been sanctioned expressly for Chaukha Paatha—nobody can tell where it went, or how it was encashed.
We're reminded at every crooked nukkad in the village here that it's been "70 years to Independence"—almost every resident's favourite line of reasoning, even as we learn that aspirants to prominent positions of power make for rare sightings too, but in Chaukha Paatha, the time-cycle is fixed—it's five years. "They come for votes and once elections are done, they disappear," says Dayal, his rage clearly not tempered with age. And how could it be?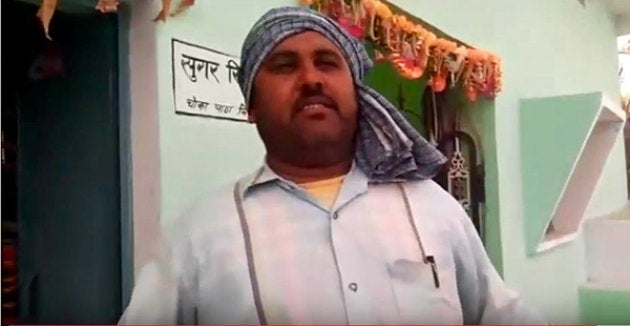 Ravindra Singh Yadav goes as far as to suggest mass suicide for the entire village. "What else can we do?" he asks, echoing a widespread sense of frustration here. Meanwhile, young Anurag considers his career options, and shares with us his dream. "I want to be an IAS officer when I grow up", he says.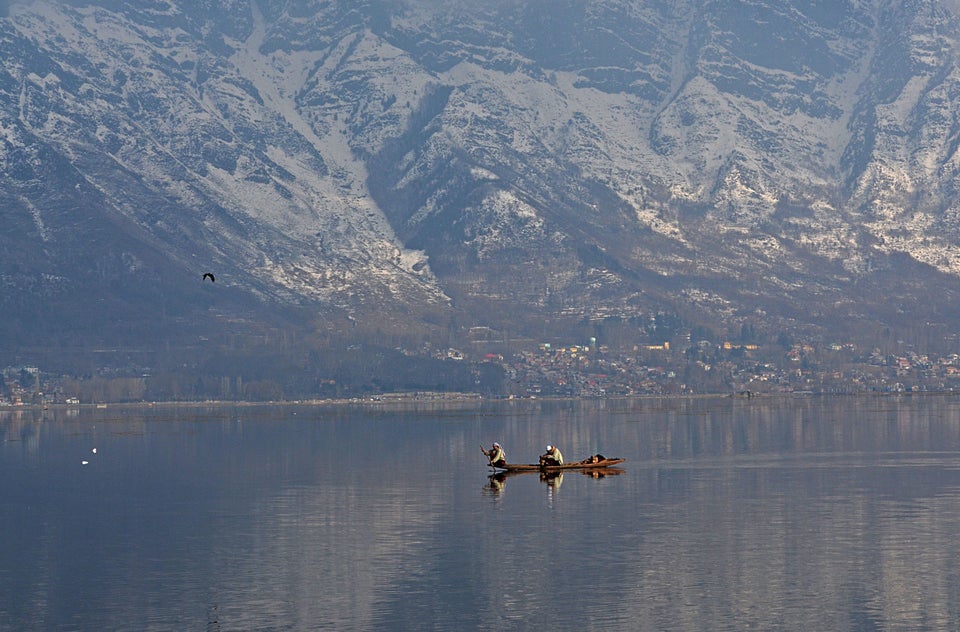 Kashmir Winter Wonderland