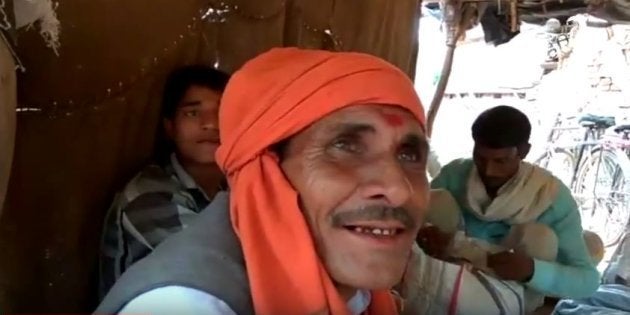 With a mahant sitting tight on the state's most powerful seat of governance, Uttar Pradesh is being taken over by a new fashion fad, ruled by 50 shades of orange. No longer is saffron merely something you sprinkle on your sevaiyan at Eid—you make sure you wear it wrapped around your head.
Ever since Yogi Adityanath was appointed as the Chief Minister of the country's most populous state, there has been a definite rise in the popularity of the colour associated with him... After all, he is never seen in public without being swathed in his signature saffron robes. And when you equate power and identity so closely with a colour, it follows that it gets embedded into the very cultural zeitgeist.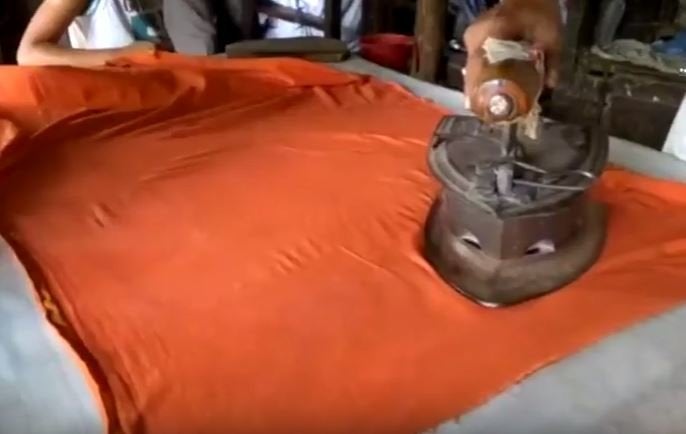 In the streets of Banda and Mahoba in Bundelkhand, we step out onto streets and we see saffron pop out at us practically everywhere—adorning shop fronts, saris, the ubiquitous gamchas, even cricket bats!
A local shopkeeper in Banda, Haribai, informs us that it is the colour of the season. Her orange pallu firmly draped around her head, she says, all smiles, confirming what we've been feeling, "It's only happened this year, it's everywhere." She gets the gamchas in wholesale from Attara kasbah and makes a decent profit. Ram Asra, a customer who's just bought one, says white was the preferred colour so far since it suits the searing Bundeli heat best, but that now it seems to be suddenly unavailable—so he's made the shift. Shopkeeper Ramu tells us there was a sudden saffron influx around elections time, while the local dhobi Balbir Srivas tells us he gets about 15-20 saffron gamchas everyday.
Mahoba shop-owner Ramhet Namdev claims that the younger generation is particularly enamoured of the new colour code. They are "loving it" he says.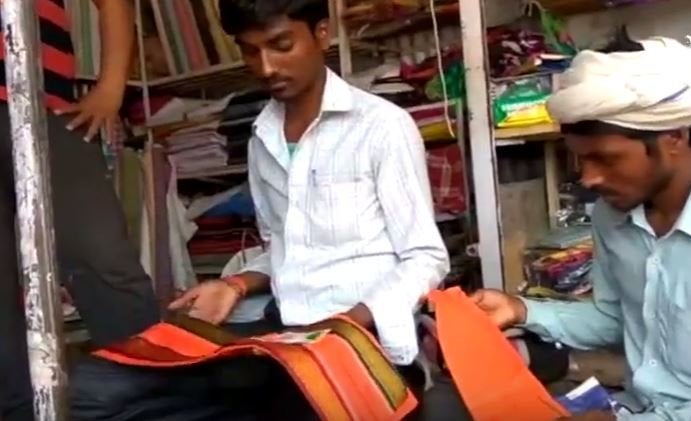 Namdev also adds that he noticed this "saffronisation" starting around the time of Ram Navami in early April this year. And there's identity politics going on here for sure. Jeetu Vishvakarma in Mahoba for instance, tells us it's a "sign of Hindutva", and Rajkumar Prajapati opines that every Hindu should consider donning it.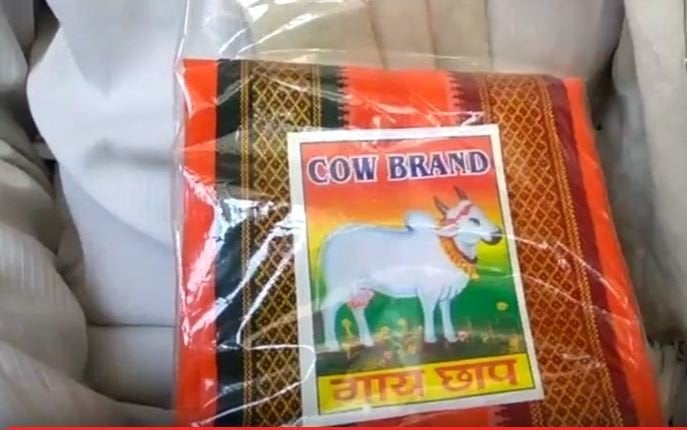 Either way, it's giving competition to the much-replicated "Salman Bhai bracelet", we learn. Now that is true fashion—the kind you don't mess with. As Rustom Khan, local Mahoba activist told us last month, "Who needs the lal battis to indicate power when there are saffron gamchas all around?"