Independence Day got Khabar Lahariya's digital head and anchor of The Kavita Show, to mull over the meaning of freedom, especially the freedom of women, in the latest edition of her show.
Blame it on Virginia Woolf and her room with a view—not to underestimate Woolf's room with a view—but somehow, as girls, as young women, you grow up feeling with nothing short of certainty that the most you can ever want out of life is your own freedom. And, more importantly, that you can only reasonably expect it within the confines of a limited space. Stay put, we know, in our rooms with our views.
Plus, freedom comes at a price.
In the case of Shabana, Kavita's friend back in Bundelkhand, a working woman in Jhansi, it is the absolute, draconian social scorn of an entire system poised against her.
All those terms that urban India feels an ownership towards—casual sexism, sexual harassment at the workplace, stalking, violence against women—we often feel like they were invented here, in the innards of Bundelkhand.
Shabana recently found herself at the bitter end of a long drawn-out series of arguments with her husband when late one night in early August, he charged at her with an axe. He'd been abusive before, and was almost always foul-mouthed especially when speaking to Shabana or their seven children. But something about the look in his eyes that night chilled her to the bone. His eyes spelt blood; they screamed murder.
She did what anybody in their right mind would and fled.
Escaping the worst, Shabana made her way to the police chowki, but her nightmare was far from over. A largely uncooperative police force turned positively hostile upon seeing Shabana and hearing her out. One cop articulated what everyone else was thinking, and even after decades of living in the ugly patriarchal badlands of Bundelkhand, Shabana was unprepared for his words. "Tum toh hamesha yahaan wahaan ghoomti rehti ho, purse latkaaye. Madam, bura na maanna lekin aapko dekhkar toh nahi lagta ki aapko koi tang kar raha hai. (You're always out and about, walking around with your purse on your shoulder – what are you complaining of? Don't take this wrong way, madam, but it's hard to believe this – that you are being troubled.)"
Her husband was put in jail for a while, and then had his mother bail him out. Shabana moved to her parents' place, seven kids in tow. It makes you wonder—freedom, but at what price? Or even perhaps, what's the point?
All those terms that urban India feels an ownership towards—casual sexism, sexual harassment at the workplace, stalking, violence against women—we often feel like they were invented here, where we work, in the innards of Bundelkhand. Often regurgitated into samjhauta (an understanding)—that ugly, nothing-short-of-evil solution that serves as the abysmal light at the end of the tunnel.
Hence Shabana, like so many others, fights tooth and nail for her existence, her life, to grab at the purpose we all need.
And this is what makes it worth fighting for.
When her office planned an offsite at a scenic location, Shabana, eight months pregnant, fantasised about going. Hell, she even demanded it.
Freedom also means letting your hair down after all. Unfettered.
Something Kavita knows a thing or two about!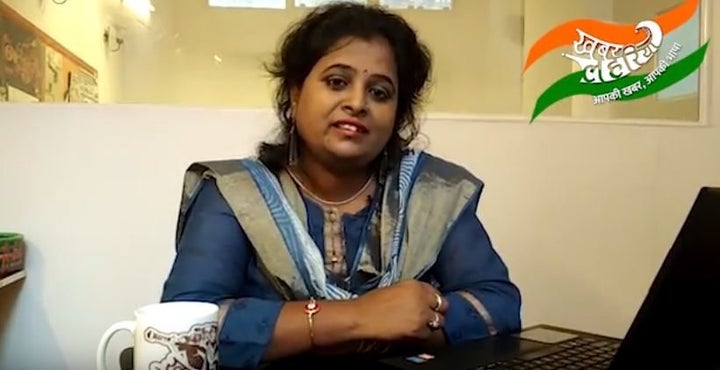 The anchor of her own show, a first for Bundelkhand, Kavita knows of this fiendish freedom, and its price too. She knew it in the moment, several decades ago, when she enrolled herself into a rural women's education programme. She sat right at the back of the classroom, because this was a secret act of rebellion—she had left home stealthily, had lied about how old she was, because there was a minimum age requirement, and she had cursed her pigtails. Her very own lipstick-under-my-burkha moment.
Today, when she reiterates it for her audience, people who can now be clubbed under the "fan-following" list—from local media movers and shakers to residents of the kasbahs and gaons she's talking about and bringing into conversation—she might not be getting into the "backstory" we all crave, but she spells out her sangharsh, her battles. "I have fought for this freedom at so many levels", she says on Episode 5, an Independence Day special of The Kavita Show, "I have fought with my family. I have fought with the system. I have fought with social mores."
And akin to our freedom fighters, Kavita knows just as well as Shabana and you and me: it might be a steep price, but it's worth it. And so, on that note, here's wishing you all a Happy Independence Day!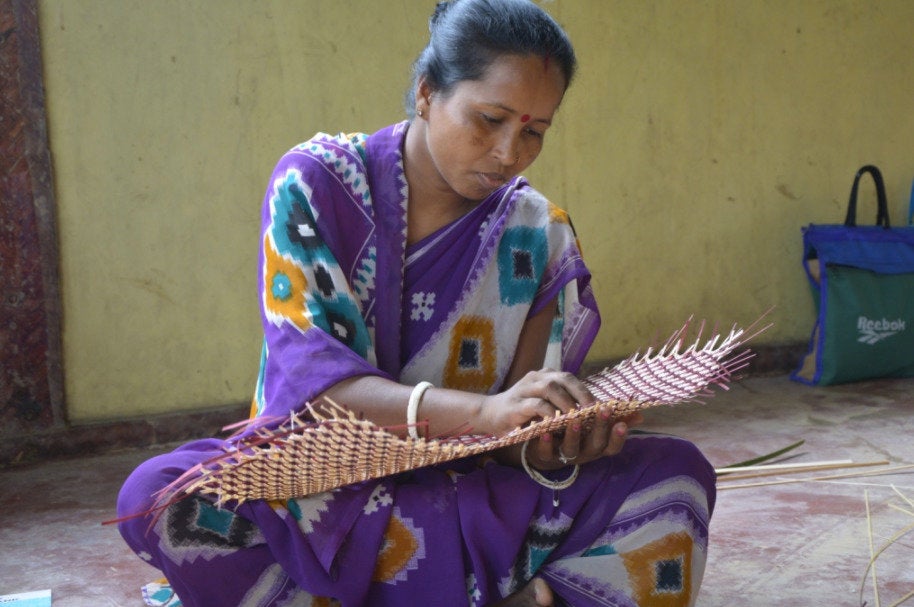 Locally-Grown Bamboo Is Empowering Tripura Women By Turning Them Into Entrepreneurs