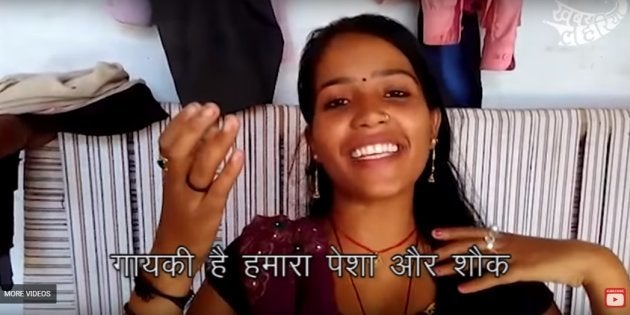 Laali Lalitpur ki paali ke paan honth kar gayi gulaabi. Main kab se hairaan, honth kar gayi gulaabi. Arre, Banda ki baindi, aur Jhansi ke jhaala. Arre, Mau se mangaaye dahi, ho motiyan ki mala. Honth kar gayi gulaabi. Main kab se hairaan, honth kar gayi gulaabi
(Lalitpur's special paan's got my lips red. I'm astonished at how red they are! Banda's baindi, and Jhansi's jhaala, and from Mau, get me a string of pearls. My lips are red. I'm astonished at how red they are!)
Ever looked at the map of Uttar Pradesh closely? If you had, you'd see the very plump pup with a somewhat precariously broken front limb hampering it from galloping forth... and that's Lalitpur district.
Nestled in the midst of some of Madhya Pradesh's gorgeous districts, Shivpuri, Tikamgarh, Datia, and its fertile vast green fields and abundant paddy crops notwithstanding – Lalitpur is a much less glamorous member of the gang. It's female literacy rate has crawled from the 40+ to the 50% mark over the last decade; its Sahariya tribal population are stuck in an India so far from the smart one you know, its not funny.
And yet, there's something about Lalitpur.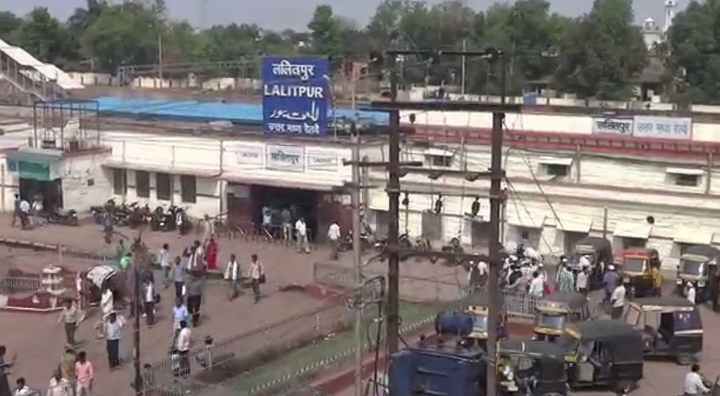 There's something gurgling quite tantalizingly in this forgotten little corner hanging off the UP map. It was always in our fantasy, the myth of the sexy Lalitpur wali with the red lips; the fury with which the ladies of Lalitpur can move their hips o'night at the many nightclub-urf-melas we've attended (paralysed, let's just say).
But then we saw Manisha, and the Lalitpur wali stepped out of our fantasies and onto our Youtube screens. Here was the Madonna of our times and place, stunning, coquettish, with just the right tempo of flicking her wrists and her locks to keep you hooked – and a voice that kept crowds in thrall. Manisha and her all women singing troupe (she had performed with her mother and sister) – travelling the length and breadth of UP and MP for gigs, raking in a neat lakh or so a month in peak season time ('why would I need an alternative profession,' said Manisha to her conservative and fairly awestruck interviewer, when we first met), and radiating with the glow that comes from doing what you love, and doing it well. (And knowing it.) Not only was Manisha the front of travelling music troupe in one of the most feudal regions of the country, she was the mover and shaker: she solicited gigs, she negotiated rates, she organized transport, food, accommodation. In all possible ways, the pièce de résistance.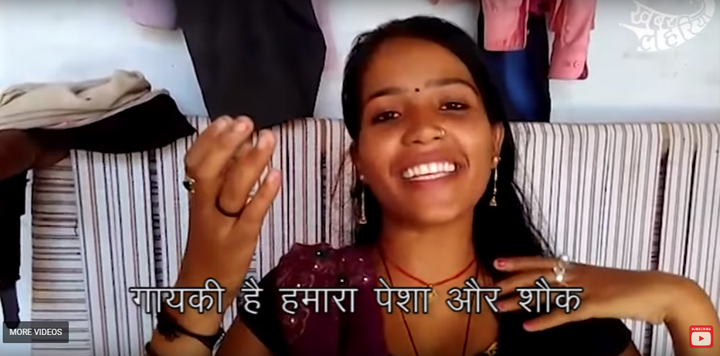 So there was definitely something about Manisha, but the ground she grew up on, dusty, parochial, unremarkable Mehroni town suddenly began to throw many young talents our way. Like the sureeli awaz vaali Ramdevi from Samogar village, whose parents' ignored her talent as a young lass, and she fought her way to singing classes. When she got married, she drew the battle lines – singing was not up for negotiation. And what do you know, found a partner-in crime in her elder brother-in-law, who not only supported her singing career, but travelled with her.
Then there's teenage Asha Chaurasiya, a singer songwriter from Kumehdi village, who learnt her art from her aunt, and has developed a writing and singing style that is collective and pieced from conversations and sessions from aunts at home. The theme, of course, like the all the Adeles and Avril Lavignes of the world, is love and longing. Asha isn't a professional yet, and lacks the pizazz of Manisha, but has already started winning cash prizes and accolades across the district.
In case you thought it was only the Ladies of the Canyon who were making Lalitpur a cultural hub, worry not. We stumbled upon a residential school run by a sweet-faced Sanjay Kumar, and providing free music classes to almost a 100 young hopefuls, with haircuts and harmonium and tabla playing styles right out of the Nineties. Which of course, is where it's at, in Bundelkhand as well as the rest of the world. The kids testify to the fact that the school fills the much needed gap in music education in the district, and opens up music to so many more talented young people. Which is clear to see!
Then there's Jahar Singh, the Mohammad Rafi of Bagashpur, hair stylishly streaked white and black, and a suave singer of any-type-of-music-the-audience-wants. Now in his forties, he's been singing and 'passing the time' playing the harmonium since he was in class 6, and now tours all over North India, regaling audiences with his classic good looks and versatility (smooth Ashiqui populated singles, and gritty folk).
We could go on and on. Even to the one about Pandeyji, Lalitpur's homegrown stand up comedian and poet, who is definitely reviving the district's cultural roots in a contemporary style. But that's another story. Meanwhile, mark this awkwardly shaped, but pretty scintillating venue out on 2018's cultural calendar.
(The opinions expressed in this post are the personal views of the author. They do not necessarily reflect the views of HuffPost India. Any omissions or errors are the author's and HuffPost India does not assume any liability or responsibility for them.)