Everyone makes mistakes in life. It is part of the process. The big one I made recently was to go watch Bollywood's latest summer bonanza, an action/thriller/drama/no-one-is-sure-what by director Rohit Dhawan called Dishoom.
Now, let's start with the positives. First, I didn't have to pay for the ticket to watch the film. Oops, that's it. That was the only positive to come out of this experience, if one is willing to even call it that. But I am not here to discuss a John Abraham and Dhawan family starrer featuring Akshay Kumar in a man-bun, a film the majority of which I couldn't even remember as I exited the cinema.
Films like Dishoom are, of course, mere entertainers, and perhaps not much should be expected of them to begin with. But Bollywood's soft power in representing not just India, but what India is about -- politically, socially and economically -- is a very uncelebrated branch of both policy and diplomacy. Unfortunately, more often than not, our films prefer to overlook basic fact-checking and logic to pursue the over-the-top entertainment that sells so well.
The Middle East is portrayed with the assistance of every cliché imaginable -- Lamborghinis, palatial villas, an ISIS-like organization...
Dishoom's premise is simple. A top Indian cricketer named Viraj (not sure who this character is based on) is kidnapped by supposed Pakistani terrorists in the United Arab Emirates, and to fix this situation before the big final, Sushma Swaraj's doppelganger (no, seriously) dispatches a loose cannon cop (or intelligence agent, they never really clarify) played by John Abraham, to fix the crisis after a combative phone call with the foreign minister of the UAE (whose office is apparently inside a cricket stadium).
The Gulf as a central theme for this movie makes sense, given that the story involves cricket, match fixing, money and violence (on second thought, could have been based in Gurgaon as well). Unfortunately, the Middle East is portrayed with the assistance of every cliché imaginable -- Lamborghinis, palatial villas, an ISIS-like organization, flags being flown everywhere. In this caliphate, the characters essayed by John Abraham, Varun Dhawan and Jacqueline Fernandez roam with the same ease and enthusiasm that the citizens of South Delhi display during the half marathon every year only to gather some social media likes. They also break into a despot's military barracks through song and dance, swinging on a chandelier, jumping across a parked carcass of an F 16... and so on. All this is followed by a message of inter-faith unity, as the bad guy escapes during Namaz and the good guys let him go so as to not to disrespect anyone.
The power of Indian cinema in regions like the Middle East, Afghanistan, Iran and so on is considerable -- a fact not many realize. Pirated copies of Bollywood films are a big business in Afghanistan, and even in Pakistan from where much of such content finds its way not just to the Gulf region but even Europe and the US. In this context, it might be beneficial for the film industry to try their hand at some background research to avoid clichés and stereotypes in an art form which is not only powerful within your own country, but perhaps even more so abroad. For example, in Dishoom, Dubai's police chief is portrayed as a man with an Emirati accent, but via Moscow, Prague, Brooklyn and by the sound of it probably even Fiji. Even local Dubai citizens might wonder why the guy sounds as if he is a sheikh imported from a 1990s David Dhawan film (oh...right).
Dubai's police chief is portrayed as a man with an Emirati accent, but via Moscow, Prague, Brooklyn and probably even Fiji.
Dishoom is not the only entertainer that takes cue from current affairs to try and make its story worthwhile. Others have done this more successfully in the past. In fact, the John Abraham-produced Madras Café (2013) was a good effort on a storyline based loosely around the Sri Lankan civil war. The spy thriller Baby, starring Akshay Kumar, also showed evidence of some workable research behind it to get right the nitty-gritties of the intelligence world.
As you, the reader, might guess, I am no film critic and I look forward to your "it's just a film, relax" and "why so serious?" reactions to this. But my point via Dishoom is that if people are looking to make films of a quality similar to Argo, Syriana, Madras Café, or even dramas such as Lethal Weapon, which Dishoom apparently riffs on, research is something that should not be taken for granted even if the film is just an entertainer -- even if just for that one idiot in the audience who you as a filmmaker know notices these things.
"Dishoom was OK. What are you saying? Akshaye Khanna (who plays the villain) was great!"a friend of mine from Kabul wrote in an e-mail to me. Imagine, if they are ready to accept Akshaye Khanna as a great villainous actor, we can at least strive to provide fans of Bollywood around the world with better scripted plots.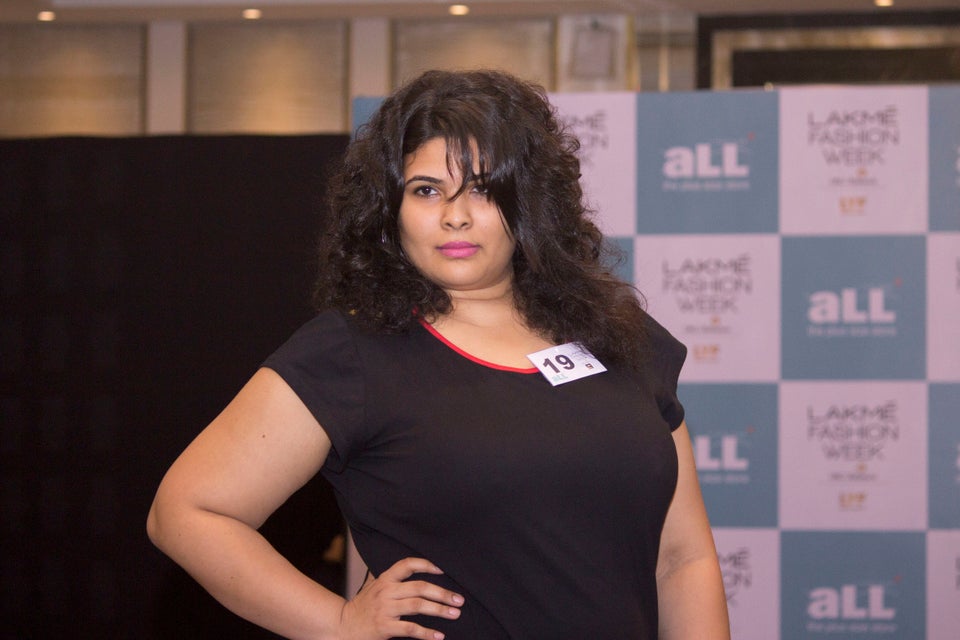 Lakme's First Plus Size Model Audition