ASSOCIATED PRESS
David Headley may be serving term in a top-secret American prison, but he is in the news again, thanks to a new book by the Danish journalist, Kaare Sørensen. Translated by Cory Klingsporn into English, 'The Mind of a Terrorist: The Strange Case of David Headley' provides insights into Headley's mind and the missions he was involved in planning and executing, including the 26/11 Mumbai attacks.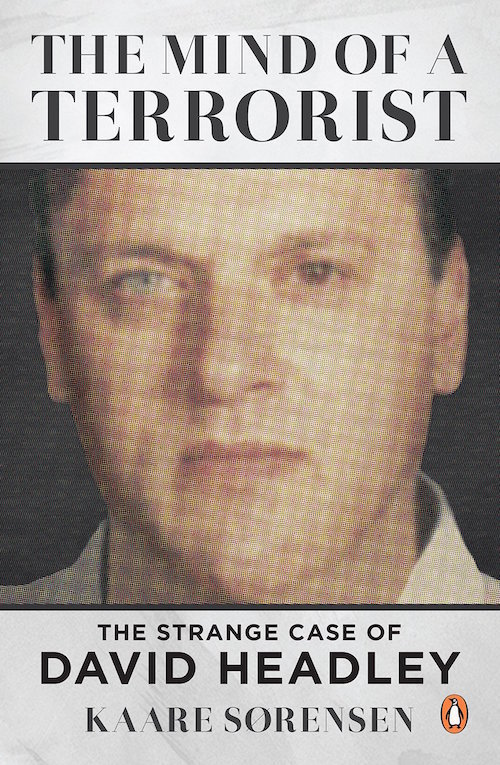 The excerpt below chronicles Headley's response to the cartoons of the Prophet in the satirical Danish newspaper, Jyllands-Posten, and the mission he was sent out for.
***
In Pakistan, thousands of protesters took to the streets.
'Allahu Akbar,' they yelled, in protest against the Muhammad drawings. They burned Danish flags and made signs encouraging people to boycott Danish products like milk and butter.
[David] Headley agreed completely. The drawings were a disgrace. In an email to a friend, Headley wrote that some things ought to remain inviolate until the end of time.
'Everything is not a joke,' wrote Headley, and added that Islam wasn't some sort of an American entertainment programme. 'Making fun of Islam is making fun of Rasoolallah... who delivered it to us. And call me old fashioned, but I feel disposed towards violence for the offending parties, be they Cartoonists from Denmark or Sherry Jones or Irshad Manji*,' wrote Headley.
Headley made fun of his friend for even taking the Danish artists seriously.
'Would you invite these folks for tea and have a little discussion while you are roasting marshmallows?'
The great Muslim men of the times gone by would have reacted differently, said Headley.
'They never started debates with folks who slandered our Prophet. They took violent action,' wrote Headley.
That was what you ought to do, Headley suggested. And even if God might not want to give Headley the chance to 'give us the opportunity to bring our intentions to fruition', come Judgement Day, he would be rewarded for at least having had the thought and the will, wrote Headley.
In the beginning of November 2008, a few weeks before the Mumbai attack, Headley travelled to Karachi and checked into the local Marriott hotel. The city was full of young protesters yelling 'Death to the Muhammad illustrators'.
At a McDonald's in Karachi, he met with Sajid Mir.
Mir gave Headley a USB drive filled with information about Denmark, gathered from various sites on the Internet. There was basic data about the country--like the Danish GDP and a map of Copenhagen. There were news articles about the Muhammad drawings. And there were photographs of cartoonist Kurt Westergaard and the editor Flemming Rose, whom he treated as the men behind the grand plot against Muslims.
Rose was likely Jewish, explained Sajid Mir. That was just one more reason to attack him.
Sajid Mir gave Headley the responsibility for the mission.
Take these 3000 euros, travel to Denmark, have a look around, use your eyes, find targets, find a way into the building, said Sajid.
Sajid Mir gave Headley the freedom to improvise--including if he saw another possible target besides the newspaper or had some other idea that would cause significant damage in Denmark.
They discussed the possibility of reusing his cover story from India: he would go to Denmark, and if there was a need for it, he could tell people that he was a lawyer or consultant, and was working on plans to open a branch of immigration business that helped Indians come to Denmark and get jobs.
It would scarcely be possible to send the terrorists to Denmark by boat as they had done in Mumbai, and likely it would also be very difficult to put a team of young Pakistani men trained to commit terrorist acts on a flight to Copenhagen without attracting a certain amount of attention.
But initially, the men weren't Headley's problem. Others could take care of that, Sajid Mir explained. Lashkar hadn't ever carried out a mission of this sort in a western country like Denmark, but they could certainly solve that.
Headley suggested at one point that they could publish some humiliating drawings of Jesus to level the playing field. If you do that, we would have to kill you, Mir explained, as he reminded Headley that 'all Muslims also love and believe in Jesus'.
Headley had another plan, too. His very own plan. He would personally pay a visit to Flemming Rose and Kurt Westergaard and shoot them. That would be more manageable than planning a comprehensive attack in a country like Denmark, where weapons were difficult to come by, and where the authorities would be expected to discover their plans more easily than in India.
At their third meeting concerning Jyllands-Posten--in Headley's Lahore house, shortly after the Mumbai attack--he suggested to Sajid Mir that such an operation could reasonably be carried out. Less dramatic, sure, but also more manageable and simple.
Sajid Mir may have been considerably younger than Headley, but when it came to terrorism planning, his experience was greater. And after the bang made by the operation in India, which was big and loud, he certainly wouldn't be satisfied with a puny double murder in Europe.
He wanted Jyllands-Posten's headquarters in Aarhus and the paper's office in Copenhagen bombed and the employees shot. He wanted to see death and destruction in Denmark, and it could only be a good thing if some civilians were killed in the process.
'All Danes are responsible,' said Sajid Mir, who explained to Headley that he dreamed of 'burning Denmark down'.
*Sherry Jones wrote The Jewel of Medina, which is about Aisha, one of Muhammad's wives. Irshad Manji, who wrote The Trouble with Islam Today, is openly lesbian and was called 'Osama bin Laden's worst nightmare' by the New York Times.
Excerpted with permission from Penguin Books.
Like Us On Facebook |

Follow Us On Twitter |

Contact HuffPost India

Also see on HuffPost: