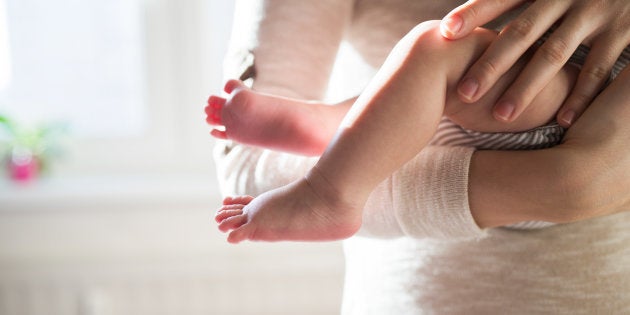 As the International Day of the Girl Child approaches on October 11, we are reminded of the lack of opportunity meted out to half of India's population, simply for being born–-or unborn–-as the 'wrong' sex. There has been no shortage of debate and discussion on the topic of female foeticide in the country, with Bollywood star Aamir Khan weighed on the discussion in 2012 on his talk show, Satyamev Jayate. While we have a wait until 2021 for India's next census to be conducted, the previous census shows an imbalance of 927 girls to 1000 boys. While there are many causes of this sex imbalance (for example, greater malnutrition of girls), the issue of sex-selective abortions, despite legal prohibitions, is well documented.
India's Human Development Survey-II (IHDS-II) demonstrated that only 1.8% senior women in households surveyed play a role in deciding the number of children. This may indicate that women are simply carriers of female-sensitive topics within a family unit rather than decision makers behind the decision to abort the girl child. The lack of focus on the family structure, however, means that the identity imposed on the unborn child is not fully realised in current debates. After all, these decisions are familiar, whether they come from a male or female figure in the family.
Professionals from all fields rightly acknowledge the feminine identity imposed on the foetus which perpetuates the imbalanced sex-ratio outcome, but there is little acknowledgement of the other identities imposed on the fetus--particularly of the family. The call for further research in this area, therefore, may warrant us to reconsider the language we use, moving from 'female feticide' to 'granddaughter and daughter feticide', especially in academic and policy discussions around the issue. Acknowledging all identities imposed on the foetus and its perceived threat to the family, and possibly mothers-in-law particularly may be powerful in bolstering and personalising existing campaign efforts. Let's hope we soon also begin to hear 'poti bachao, poti padhao' (save the granddaughter, educate the granddaughter).
The opinions expressed in this post are the personal views of the author. They do not necessarily reflect the views of HuffPost India. Any omissions or errors are the author's and HuffPost India does not assume any liability or responsibility for them.