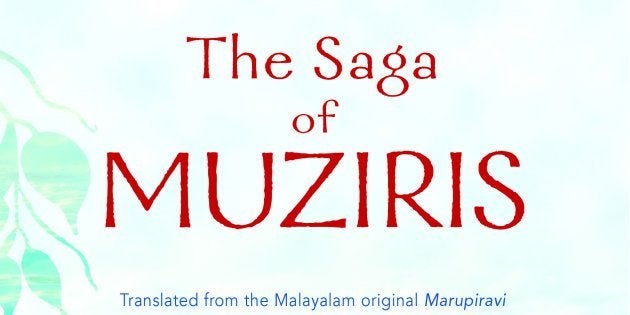 "When we historians grow stubborn about trustworthy evidence, it is up to the writers to go into the possibilities that will not let themselves be contained in history books," Perumal tells Aravindan in The Saga of Muziris.
It behooves an artist, who has the sanction of society to take readers on a magic carpet ride, to recreate the sounds and scents of a lost time in such a way that the younger generation imbibes a 'sense' of history. And that is precisely what author Sethu intends to do, through his protagonist Aravindan, in Marupiravi (Re-birth)—connecting the dots from the most ancient times when Muziris thrived as a major port, attracting Romans and Greeks to its shore in the 2nd century BC, to more recent times when Vallarpadam near Kochi became the first international container trans-shipment terminal.
To Sethu, the exact location of [Muziris] is not as important as what it stood for, for the longest time.
Marupiravi, has recently been translated from Malayalam to English by none other than the illustrious Prema Jayakumar, and published by Niyogi Books as The Saga of Muziris, giving English readers, worldwide a chance to enjoy this brilliant exposition of a place, which was a critical juncture in the Spice Route once.
Muziris disappeared from every known map without a trace, after the cyclone and floods in the Periyar in 1341, which altered the course of the river and consequently the geography of that region. Calicut and Cochin, the twin port cities, which came up on its new shores later, flourished over a period of time, erasing Muziris from public memory, until successive excavations at Pattanam from 2007 to 2014 reopened that lost chapter. A new debate emerged as a result of these excavations. Where was Muziris exactly? Was it Kodungallur or Pattanam, or the general area around Chendamangalam?
To Sethu, the exact location of the place is not as important as what it stood for, for the longest time. Apart from its trade and prosperity it came to be known for the warmth and generosity of its people who grew in a very tolerant environment, thanks to the intermingling of so many cultures as amply evident in Kottayil Kovilakam even today.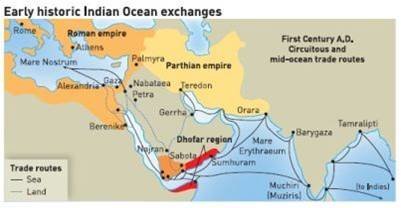 Image: www.indianchristianity.com
Marupiravi is about this Muziris. It is also the story of how its history washes over the life of one man, Aravindan. Along with exploring the lost scents of Muziris, it explores every important milestone in history that Aravindan witnesses while growing up, touching upon the trials, tribulations, and emotional predicament attached to social upheavals from the Paliyam struggle in 1947–48, to the exodus of the Malabar Jews to the Promised Land post 1947, and to the rise of communism 1957.
This book is therefore as much about exploring history, as an attempt at drawing young readers to an unexplored past, hoping that they will feel inspired by it and will cherish and preserve those roots. The novel begins with ten-year- old Athira collecting artefacts at Pattanam and concludes with the protagonist's hope that his granddaughter (of mixed background) would appreciate her Malayali history and take his writings forward—"words in a glass jar, to be handed over to Gayathri's generation. Like the beads that Athira had stored in the small tin box, like the Genizah documents that Azad had spoken about, some writings in the name of God, tobe preserved in a cellar."
Neither the narrative nor the plot of this novel follows a linear path. It is meant to be a voyage through history, mixed with myths, legends and pure fiction.
Neither the narrative nor the plot of this novel follows a linear path. It is meant to be a voyage through history, mixed with myths, legends and pure fiction. So the characters come and go, cutting across contours of time and space, moving back and forth, creating a complex and layered dimension. It is about "a place that lay beneath and above the soil—a time; many times; people who passed through that place and those times."
Sethu employs magic realism to keep up the flow of time and space and even dares to merge fiction with reality by adding an interview with real-life personality, Eliahu Bezalel, now 86, who migrated to Israel from Kerala in 1959, as part of the youth immigration programme.
Aravindan's novel-within-the novel is an interesting added dimension to the exploration of the past. Aravindan's characters are all residents of exotic Muziris, and his story begins at a time when the Kuttuvans were in power around 1st century AD. It traces the rise of Muziris through trade and influence of foreigners on the locals and ends with Kochi claiming to be the first international container trans-shipment terminal. With a touch of magic realism Aravindan's makes his novel jump several hundreds of years, transporting one of the progenies of the ancient past to continue in the footsteps of their ancestors whose dying wish had been to "own a godown, on the bank of the river or the beach."
Interestingly, this magic realism is hard to manage even for the characters themselves.
"The chiaroscuro of changes in time had made the sights of the people in the past, slippery. Kichan would sometimes get confused as to which period he should set Kunkamma in. Kunkamma too worried about it. In the effort to slip away from the set boundaries of time and place, they often lost their footing and could not understand each other."
But Kichan's oft-repeated message, "Don't measure yesterdays with the yardstick of today. What seems like mistakes today were great truths then. The opposite is also true," makes one thing clear. Though Muziris provides a conspicuous backdrop, the novel is meant to be experienced in a much larger perspective.