In Nepal there are many stories like that of Laxmi -- a woman born in a poor family, married at an early age with very little or no schooling, and left to take care of children while the husband pursues work in India or the Gulf.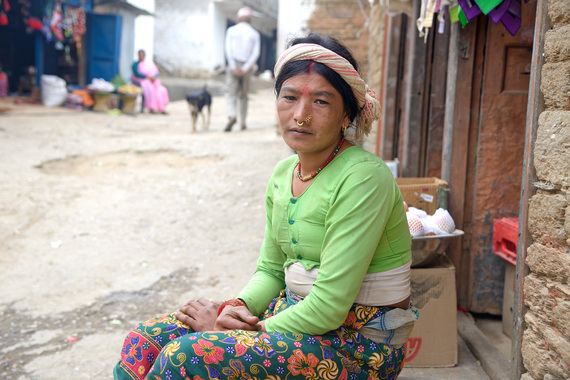 Laxmi Saud waits outside the mill for her turn to grind wheat. © Jay Poudyal/Stories of Nepal
-----------------------------------------------------------------------------------------------------
When I ask Laxmi if she could answer a few of my questions, Laxmi shyly says, "I might not be the right person for you to interview as I don't know what to say. I never went to school. Maybe you can find some 'sir' who can talk to you."
What I take from our conversation is that the norms of our patriarchal society have successfully been engrained into her consciousness: men are superior to women and it is only their ideas and opinions that count. Maybe with proper schooling, she could have found her voice, but that was never a chance given to her.
A conservative society does not want educated women. With education comes the capacity to identify exploitation and a greater ability to fight it.
Srijana Thami of Dolakha laments the lack of support from her family. First from her step-mother and then from her mother-in-law. It is amazing to see how the perpetrators in many cases belong to the same gender.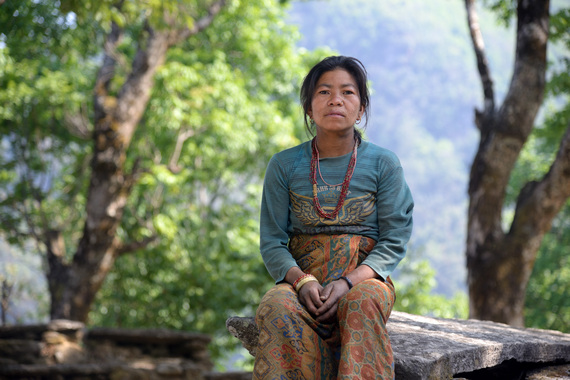 Sirjana Thami has had a hard life. © Jay Poudyal/Stories of Nepal
-----------------------------------------------------------------------------------------------------
A woman from a marginalized community from central Nepal, Sirjana recalls, "When my father remarried after my mother died, my stepmother took all my books and pencils from me and said, 'Look who wants to go to school and study. There is no need, go work in the fields, go look after the animals, go wash the pots.' So that was the end of it."
It is also remarkable to witness how many women who did not receive proper education have understood that it is the only tool that could liberate their children from the life of oppression they have endured. Today, in many villages in Nepal, a mother plays a pivotal role in educating not only her sons but also her daughters. She understands that it is only through education that her daughter will receive equal opportunity. Sirjana avers, "Today, my suffering has become the only inspiration for me to send my children to school."
Read Sirjana Thami's story here.
In another instance, Devi Kohli, from Malam, Doti, points out how she was deprived of the opportunity to go to school solely, because of her gender but is willing to do everything in her capacity for her to be able to send her children to school.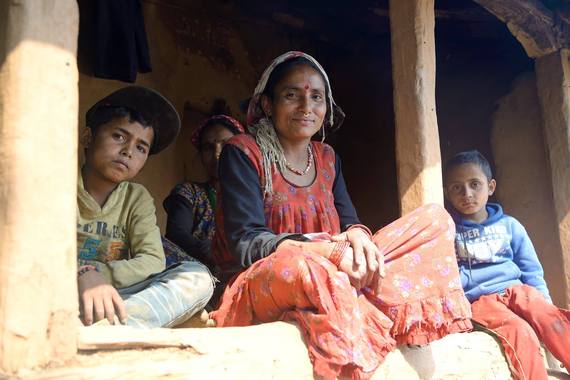 Devi Kohli with her children. © Jay Poudyal/Stories of Nepal
-----------------------------------------------------------------------------------------------------
"I go to the jungle and collect wood and sell it in the district. The kids ask for notebooks and pens and I have to provide for their education. I am a girl. My parents didn't send me to school. But education or no education, I know I have to send my kids to school."
Read Devi Kohli's story here.
Chhering Lhomi of northern Sankhuwasabha was taken away from her home to be married to a stranger. This is one example of how many women in Nepal have no say in their own marriage and destiny. Their identity is forced to revolve primarily around their relationship with the patriarch – his daughter, his mother, his wife.
Women in such societies are groomed in such a way that questioning the status quo means serious lifelong repercussions. Even though today Chhering is seemingly happy with her husband, the fact remains that she had no agency in choosing her life-partner – something that most of us in urban society take for granted.
Read Chhering Lhomi's story here.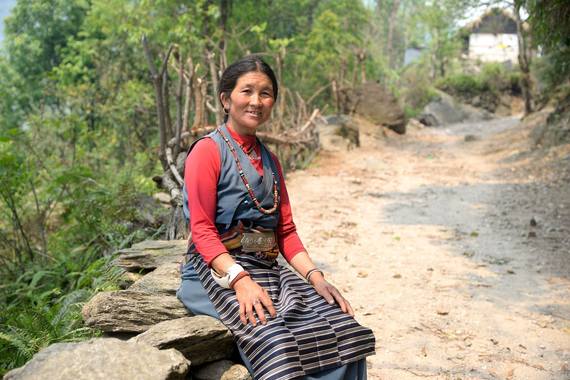 Chhering Lhomi poses for the camera. © Jay Poudyal/Stories of Nepal
-----------------------------------------------------------------------------------------------------
When we engage in a dialogue about equal rights and inclusivity, it is imperative that we focus on the outcomes a child has solely based on gender. Sailesh Tiwari, senior economist in the Poverty and Equity Global Practice of the World Bank, rightly points out, "...there is a greater agreement around the idea that a person's predetermined circumstances such as gender, caste/ethnicity, place of birth, family origins should not determine the chances of their economic, social and political success..."
However, in a lot of cases this notion of gender equality is limited to theory. Lakhchung Shibo from Hatiya, Nothern Sankhuwasabha was "lucky" to be able to go to school only because she was born with an impediment and could not contribute to the physical labour of the house. Her brothers, both physically fit, were of course automatically entitled to education.
Read Lakhchung Shibo's story here.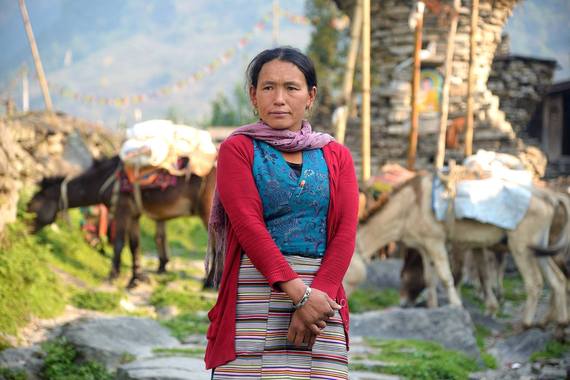 Lakhchung Shibo from Hatiya, Sankhuwasabha. © Jay Poudyal/Stories of Nepal
-----------------------------------------------------------------------------------------------------
It is also noteworthy that once a woman from a conservative society comes in contact with a more liberal one, the dogma attached to gender roles starts to change. What happens with education and vocational training is they start challenging the norms and boundaries set by society, they are able to see what they are, their true worth, take part in a larger conversation and play an influential role in shredding the sweeping narratives of patriarchal society.
In another case, Jamuna Devi Bista tells me how she was "loved" but not sent to school.
"I have two brothers and a sister. Because I was the youngest, everyone loved me. They loved me, and yet they did not allow me to attend school."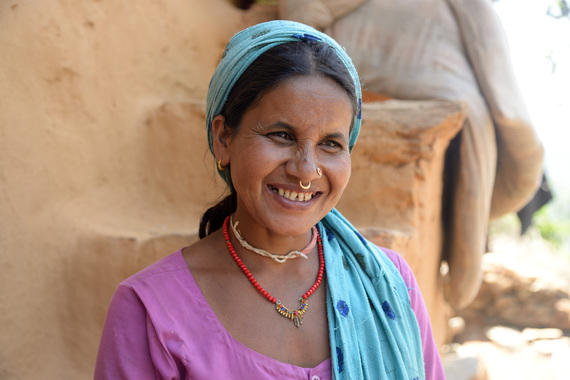 Jamuna Devi Bista smiles at my questions.© Jay Poudyal/Stories of Nepal
-----------------------------------------------------------------------------------------------------
She also elaborates on how her social standing changed after she received some training and learnt a certain set of skills. She is now considered a contributing member of the same society which once deprived her of education. Today, Jamuna Devi works as a community health volunteer and her life is less constrained by traditional gender expectations.
Read Jamuna Devi Bista's story here.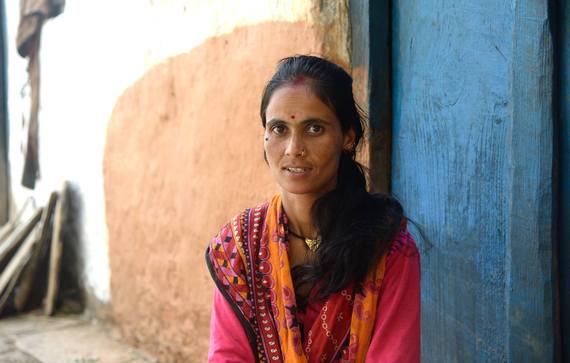 Parbati Kumari Joshi.© Jay Poudyal/Stories of Nepal.
-----------------------------------------------------------------------------------------------------
It was only after Parbati Kumari Joshi told me her story that she introduced herself. Her courage to own her story and to share it with me without inhibition was something that was very inspiring. This was the change brought about by her contact with people from a more liberal setting.
"I was married when I was 11 years old. I don't remember a thing. What would I remember? After a few years of living with my husband, I slowly came to understand that my husband was not right. The people who had arranged the marriage had tricked my parents. He could not speak and was like a little child. I was not happy. I always knew something was wrong with him. I wanted to run away but I worried about hurting the pride of my parents. So, I just stayed. I saw the husbands of my friends go to work and do nice things for their wives but my story was different.

"When I turned 15, I was able to think more, about what was good for me and what was bad for me. So I decided that I wanted to get a divorce. Being a woman is already hard enough and now I was a divorcee. People would talk about how I had abandoned my 'poor' husband. But no one came to ask me how I felt. I didn't want to be married at 11. Who asked me? I didn't even know what marriage was. Slowly I started to participate in training camps that would teach women about equal rights and freedom. So the more I started getting involved in these events and interacting with more men and more women, I started to find my true self. I could finally talk. Tell people, both men and women, about how I felt. I also realized that people will always talk behind your back. Even today, when I visit households to spread awareness about different social ills, I hear people say, 'Look, the all-knowing woman is here to preach. Don't listen to her.' But I don't care. I have power over such things now. I walk with my head held high."
Read Parbati Kumari Joshi's story here.
Women are the primary contributors to the wellbeing of the family and thus the nation. However, when the entire discourse on equal rights and inclusivity of women is narrated by men then the change, if any, is only partial.
The stories and the narratives about issues women face, their environment and their struggles must come from women of all spheres and backgrounds. Only with the participation of women from diverse sociocultural and economic backgrounds -- whose voices and issues may not always align with the narratives of mainstream feminism -- can change become a more inclusive process.
__________________________________________________________
Stories of Nepal by Jay Poudyal is a blog that showcases the stories of everyday Nepalis through pictures and personal narratives. Visit the Facebook page here.