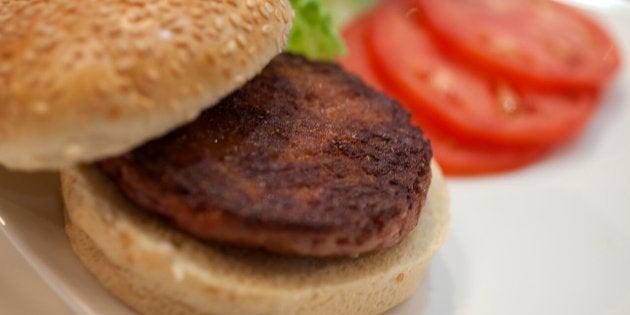 The feasibility of supporting the world's population through meat-based diets is already in question. The UN Food & Agriculture Organisation anticipates that by 2050, global demand for animal products will increase by 70%, to feed an anticipated 9.6 billion people. Because using animals as a human protein source uses vast quantities of water, land, fuel and other inputs, maintaining our current meat-heavy diet is not viable in the long-term.
An increasing number of consumers and companies are also uncomfortable with the treatment of animals throughout the intensive farming process. Egg-laying hens are confined in cages so small that they can't even stretch their wings. Chickens used for meat are bred to grow so large, so fast their legs often break out from under their enormous body weight. Breeding pigs are locked inside gestation crate so small they can't even turn around.
Cellular agriculture offers an efficient way to produce real meat without cruelty to animals and using far fewer resources.
Then, of course, there are public health and safety concerns. Epidemic viruses like swine and avian flu can be traced back to crowded factory farm conditions, while about 80% of all antibiotics are being dispensed to animals, making commercial farming a major contributor to antibiotic resistance.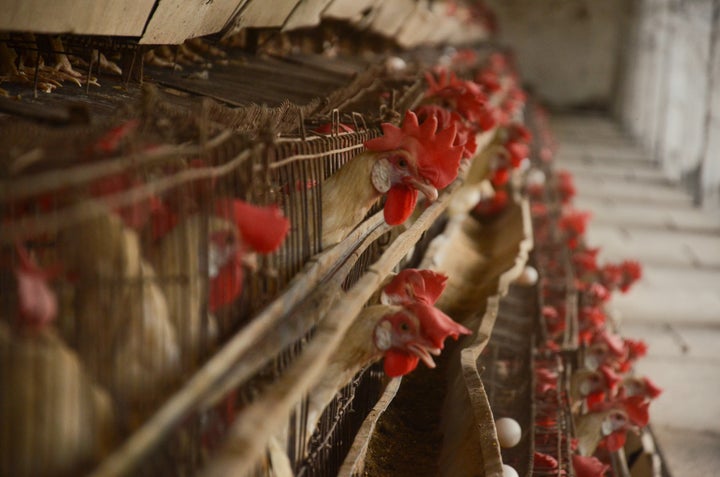 It's clear we need a new path for protein.
Already, major companies are embracing the power of plants when it comes to creating protein-packed food products. Companies are making plant-based burgers, chicken strips, meat crumbles and more available worldwide; these products are less resource-intensive to produce, healthier for us, avoid the use of animals altogether, and can even contain more protein than their animal-based counterparts.
Then there's the emerging field of cellular agriculture—being hailed as "clean meat." Cellular agriculture offers an efficient way to produce real meat without cruelty to animals and using far fewer resources. In this process, products like poultry and pork are produced from cell cultures, creating real flesh-and-tissue meat but without the problems currently associated with meat production. It works by applying the science of tissue engineering to food production, essentially growing what is required from the cell level up.
If that all sounds a bit futuristic, consider that some of this technology has already found its way into our food chain. Take rennet, for example—the complex of enzymes used in the process of making cheese. Traditionally taken from the stomachs of calves, most commercially produced cheese uses rennet enzymes from bacteria, fungi, or yeasts. That's similar to how clean meat is produced.
That said, this technology is still nascent. An important breakthrough came in 2013, when the world's first lab-grown burger was cooked and eaten at a news conference in London, in front of 200 journalists.
Companies are working on making milk and egg whites from cell culture. Other startups include one that produced a cultured beef meatball and an Israeli company working on cultured chicken.
Essentially, scientists at the University of Maastricht, in the Netherlands, took a few cells from a cow (non-invasively) and developed them into muscle strips. They then combined those strips to make the burger. While this showed that meat from cell cultures is possible, what remains to be done is making that process affordable and commercially viable.
At present, just a small number of companies and researchers are working in this field. The Dutch government agency SenterNovem funded clean meat research from 2005 to 2009, and the lab-grown burger was partly a product of this research. Since then, numerous companies across the world have taken on this revolutionary path to create healthier, cleaner food.
San Francisco is home to several cellular agriculture startups, including one that focuses on making gelatin from bacteria and yeast. And it's not just meat and milk—other animal-derived products, like leather, can also be produced using this technology.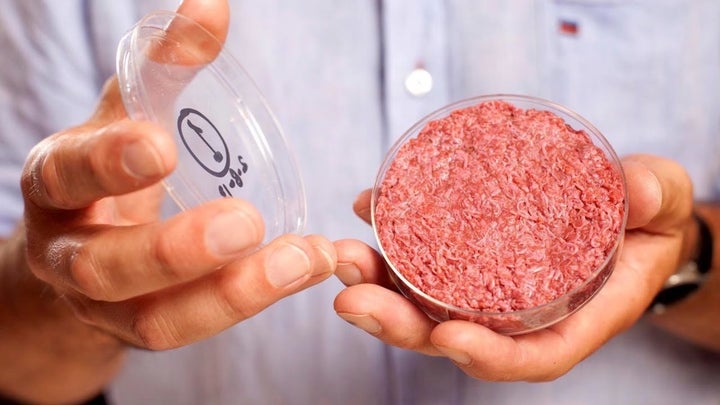 While more research, including an analysis of the associated energy costs, is needed to fully harness the potential of this technology, the benefits would be substantial. With a food crisis looming, cellular agriculture could provide a consistent supply of meat and milk, with a much lower environmental impact, and without the animal cruelty concerns associated with a live-animal supply chain. Being produced in sterile conditions, there are also positive implications for public health. Further health benefits come from the possibility of 'fine-tuning' the products that are grown from cells, possibly to contain less cholesterol or fat than their animal-based counterparts.
This week, Union agriculture minister Radha Mohan Singh unveiled a three-year roadmap for growth in the farming sector. But with India's population projected to reach 1.35 billion by 2020—overtaking China—what we need is not a roadmap but a revolution. We should be leading the way in investing in research into this new field, rather than spending any more money on the current system of commercial animal agriculture, with all its many flaws; indeed, the fate of the world depends on it.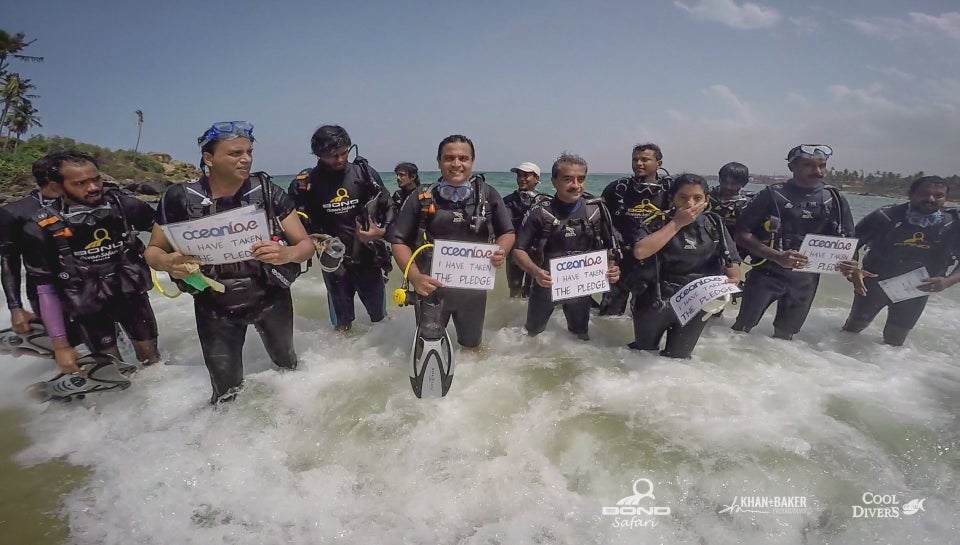 Kovalam CEOs Conduct Conference Underwater