On 14 December 2015, an extraordinary 15-century bronze sculpture of Goddess Parvati was auctioned by Saffronart for ₹6.48 crores. With a pre-sale estimate of ₹80 lakhs-1.2 crores, it set a record for classical Indian art sold within the country. A day later, an abstract painting by one of India's foremost modernists, V S Gaitonde, sold at auction at ₹29 crores. The price set a world record for a work of art by an Indian modernist. The painting by Gaitonde sold at nearly five times the record achieved by the sculpture of Parvati. The disparity in price points to the undervalued market for antiquities when compared to modern Indian art.
The market for Indian art within the country is dominated by a demand for the modernists.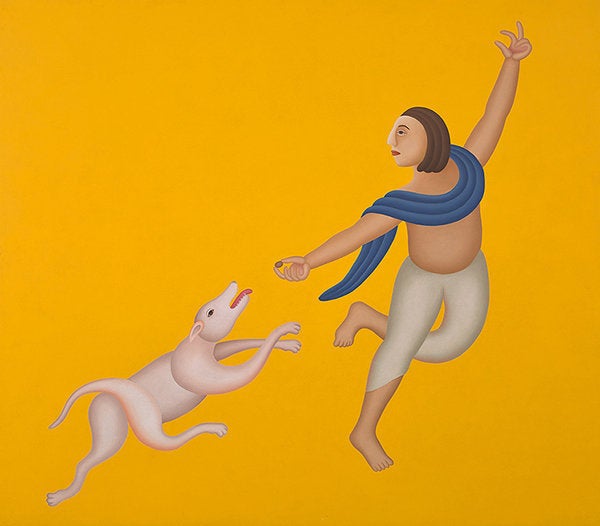 Indian art, its tradition reaching back 5000 years, has been acclaimed around the world for centuries. Classical Indian art brims with the power of narrative and the emotive qualities of colour, form and concept. Sculptures embody the grace and movement of dance. Court scenes and the poetry of ancient texts come alive in the rich colours and composition of miniatures. Many leading modern Indian artists, including M F Husain, S H Raza and Manjit Bawa, developed their own vocabularies by studying miniatures, manuscripts and sculptures. Yet, the market for Indian art within the country is dominated by a demand for the modernists. This makes the need for building a market for heritage in the country all the more urgent.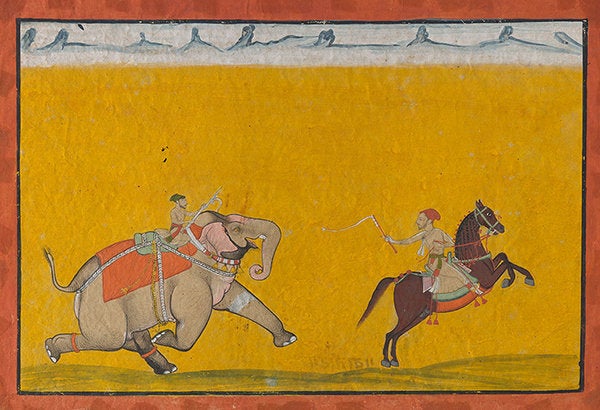 The history of connoisseurship of classical Indian art does it enormously proud. Appreciation for the field has existed since before the time of emperor Jehangir (r. 1605-1627). Looking closer in time, Karl Khandalavala, a brilliant barrister, art historian, and chairman of the Prince of Wales Museum (now the CSMVS Museum) in Mumbai from 1958-1995, was one of the most influential scholars of Indian antiquities: he guided the museum's acquisition of several significant antiquities, and published articles and books on the subject. Khandalavala advised several early collectors, including Colonel R K Tandan and Khorshed Karanjavala, and also curated an exhibition of Rajasthani miniatures from the collection of Motichand Khajanchi of Bikaner in 1960. Their collections provide a window into their passionate visions and tastes. They also set a context and guide for collectors of today to acquire important works of classical art.
Colonel R K Tandan was an ardent collector and scholar of miniature paintings in India. He was at the heart of a network of inspiring connections, including Karl Khandalavala. Colonel Tandan began collecting when he was a new recruit into the army, at first sporadically, and then definitively, by the 1950s. He gradually built one of the finest personal collections of ancient Indian art, comprising some 1400 pieces, covering mainly miniature painting, bronzes, sculptures, illustrated manuscripts, wood carvings, and terracotta artefacts, dating from the second century BC to 19 century AD. His passion for collecting was so great that he took early retirement from the army to devote himself to art.
The colonel's love for Indian art was cultivated by his father, R C Tandan of Allahabad. R C Tandan was a litterateur and art lover of extraordinary vision. He was a patron of the artist Ramgopal Vijaivargiya, and is the author of a monograph on Nicholas Roerich. An early supporter of Amrita Sher-Gil, one of India's most talented artists, he published The Art of Amrita Sher-Gil in 1937, which is widely considered to be the first account on the artist's work. R C Tandan's interest in ancient coins sparked the family's enduring love for ancient Indian art. This, and a larger interest in antiquities, led to several archaeological expeditions with his son, which kept the legacy of connoisseurship alive.
There is a great pent-up demand among Indian collectors for historically significant artworks. It is now about stoking that interest, and steadily building a demand...
One of the finest collections of Rajasthani miniatures in India was built by Motichand Khajanchi, who came from a family of jewellers in Bikaner. Khajanchi began collecting at the age of 15 and spent lavishly on paintings, sometimes at the cost of being reprimanded by his father. He studied old handwritten manuscripts which deepened his understanding of literary and religious references inherent to the art. As his collection grew, he was recognised as an authority on Rajasthani miniatures. Encouraged by Rai Krishnadasa, renowned art historian and the founder of Bharat Kala Bhawan in Varanasi, he donated some of his paintings to museums to benefit and educate the public. A selection of important works from his collection, curated by Krishnadasa and Khandalavala, was exhibited at the Lalit Kala Akademi in New Delhi, Mumbai and Kolkata in 1960. Some are part of the collection of the National Museum, New Delhi. A selection of important works is now entering the auction market for the first time.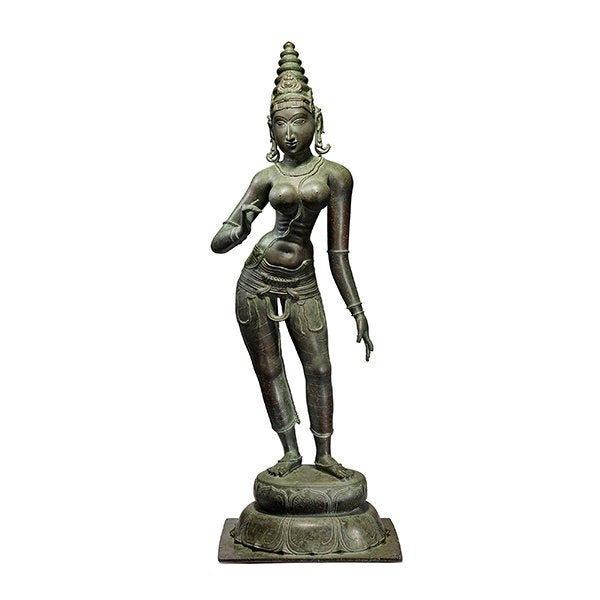 The great collector, Sohrabji K Bhedwar, architect of the Eros Cinema in Mumbai, also built one of the most refined collections of bronze sculptures in India. When the S K Bhedwar Collection came up for sale in the 1970s, Khandalavala advised another friend, Khorshed Karanjavala, to acquire the extraordinary 15-century bronze sculpture of Parvati, which was subsequently auctioned in 2015. Other pieces from the Bhedwar Collection, such as a Gupta period bronze Buddha, widely considered to be the finest in existence, sadly left the country, and are now in the John D Rockefeller III Collection at the Asia Society in New York, and the Norton Simon Museum in Pasadena. They are but a fraction of the exemplary pieces that are part of various private and public collections around the world.
Though collecting of classical Indian art has languished in recent decades, the government, institutions and buyers today recognise the importance of bringing antiquities back into the country, as well as retaining them within. The Antiquities and Art Treasures Act of 1972 was put in place for that purpose, and to regulate the sale and transfer of antiquities in the country. There is a great pent-up demand among Indian collectors for historically significant artworks. It is now about stoking that interest, and steadily building a demand and appreciation for this extraordinary legacy. We hope that the stories of these remarkable personalities serve as inspiration for collectors today.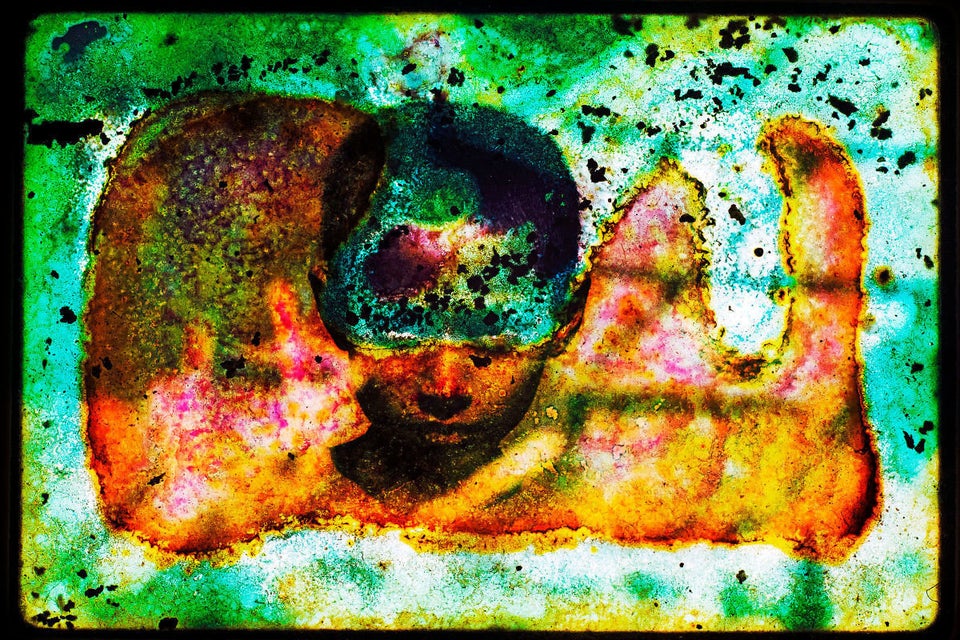 Memento Mori by Pablo Bartholomew