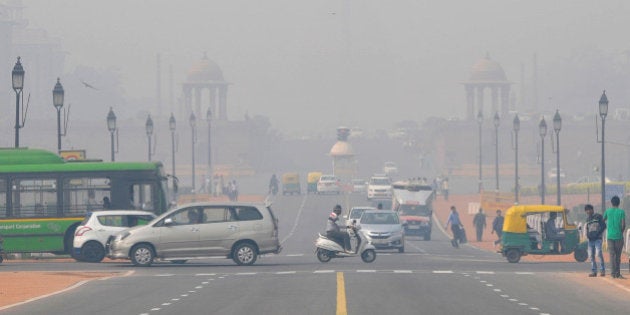 For someone who lived in the south throughout my life, winter in Delhi used to be pleasant experience whenever I got to travel there for work. But not anymore. Skyrocketing pollution levels in Delhi have neither made it neither hospitable nor even habitable. Surprisingly, things are not any different in Bangalore (the city I live in) either. It may be less polluted than Delhi at times but ask any Bangalorean and they will tell you about the city's pollution plight.
The bitter truth is that the problem of air pollution is not only restricted to Bangalore or Delhi. Thirteen out of 20 of world's most polluted cities are in India. We are pumping toxic air into our lungs on almost a daily basis. A recent analysis done by my colleagues in Greenpeace India shows that if our cities were in China, many of them would have had to shut down in November this year due to heavy pollution. This information disturbs me at two levels.
[T]he number of premature deaths in India due to air pollution was 645,000 in the year 2010. If that does not require efforts at war footing, then what does?
First, how come we have failed to recognise this issue so far and allowed air pollution to increase to a level where it puts public health and life at grave risk? The authorities are not treating it as a public health emergency like they should be, and little is being done to empower and protect people and deal with this situation. Maybe it's because air pollution does not kill people or destroy buildings in an instant, unlike natural disasters. It slowly creeps into our body through our lungs as a silent killer and causes damage in the long run. Research even shows that the number of premature deaths in India due to air pollution was 645,000 in the year 2010. If that does not require efforts at war footing, then what does?
Secondly, how is it that China was able to come up with a robust system to tackle air pollution and we are still in the SMOG? Beijing, a city that used to be much more polluted than Delhi, is relatively clean now while India had only six clean air days in the past three months? Aren't our lives important to our government? What are the systems that need to be in place that are missing?
While searching for answers for these questions, my colleagues and I have learnt many things about air pollution from both experts in India and abroad. We've questioned the sources of air pollution and where exactly it is coming from, what are strong and effective clean air initiatives being undertaken in other countries and India, and most importantly, how can we make things better for us Indians and change the air quality from an alarming red to a healthy green.
With various governments looking towards solutions, we believe sharing knowledge and empowering people is the right way forward for a Clean Air Nation. Therefore, if you're looking to change India and have a dialogue with experts in the field, I'd like to invite you for#Cleanairchat on Twitter. I hope these conversations will lead us to direct actions towards protecting our country's air and us.
Nandikesh Sivalingam is a Climate and Energy Campaigner with Greenpeace India. Join him and other experts from Greenpeace India, TERI University and Greenpeace East Asia for a dialogue on Air Pollution. Follow #Cleanairchat on Twitter on December 15, 5.30pm onwards. For more details, please see this page.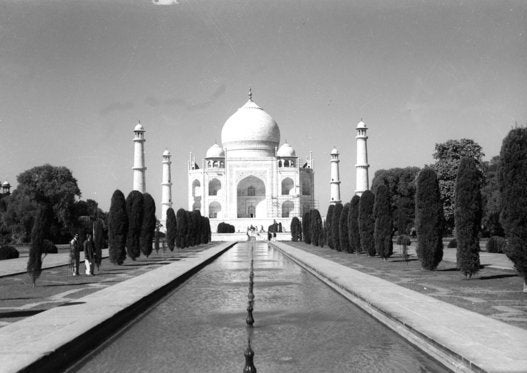 Taj Mahal Through The Years