More than two thirds of women (68%) attending music festivals are 'very concerned' about the prospect of sexual harassment according to an ongoing study into abusive behaviour at UK events.
And they have reason to worry: 34% of women surveyed have experienced sexual harassment at a festival (compared to 5% of men) and 8% have been sexually assaulted at an event in the past 12 months.
Alex*, 25, tells HuffPost UK she has been harassed "almost every time" she has been to a festival.
"It's groping in crowds or [sexual] comments about me and my girlfriend," she said. "Unfortunately I find I have to keep alert as there always seems to be a big problem with this." She didn't report it because she didn't think it would be deemed worthy of attention – especially as it happens so regularly.
One woman, who wanted to remain anonymous, said that asking the question – 'ladies, have you been to a music festival?' was the same as asking 'ladies, have you been harassed at a music festival?' – because harassment is such a common occurrence.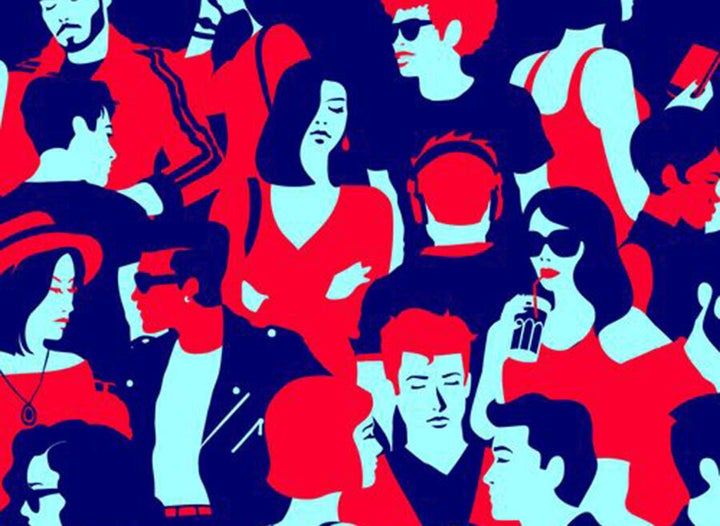 The survey, which was funded by the British Academy, defined sexual harassment as any unwanted behaviour of a sexual nature that you find offensive or which makes you feel distressed, intimidated or humiliated.
This can include sexually degrading comments or gestures, your body being stared or leered at, being subjected to sexual jokes or propositions, or any other harassment of a sexual nature using forms of contact not described above.
This follows a YouGov poll in 2018 that found one in three women of all ages had faced some kind of unwanted sexual behaviour at a festival.
Gina Martin began her successful campaign to criminalise upskirting (the surreptitious photographing or filming of a woman under her dress or skirt) after she was targeted at a music festival in 2017. It became illegal to upskirt in England and Wales in April 2019.
When sexual behaviour was taken out of the question, most people reported feeling safe at festivals: 45% said they 'always' felt safe, and 44% said they 'usually' felt safe. However, there was certain places at festivals where people felt generally less safe – these included camping areas, walkways between festival sites and camp sites, and around stages.
Women cited similar behaviour at music gigs – where harassment can be enabled by crowded spaces. Amelia*, 33, told HuffPost UK that an older man groped her breasts when she was waiting in the toilet queue at a concert on Thursday evening. When she confronted the man who had touched her, she says he replied: "I said I'm sorry, what more do you want?". Another man who had witnessed the incident said to him: "Keep doing it fella."
A number of festivals in the UK have already taken steps to prevent and respond to sexual harassment. Some individual local festivals have specialist sexual violence services on site, and others are working with organisations including 'Safe Gigs', an initiative established by regular gig goers with the aim of creating a safer environment for women.
A best practice 'charter' has been introduced by the UK's Association of Independent Festivals, which at least 76 festivals have signed up to.
It advocates a zero-tolerance policy towards any form of sexual harassment at their events, provision of confidential welfare services to victims and ensuring staff and volunteers are trained to deal with the issues that arise.
If you find yourself a victim of sexual harassment you should visit on-site security, police staff, or medical and welfare tents, which are present at most festivals.
If you witness sexual harassment or sexual violence, you can also report this to festival staff. Specialist sexual violence support organisations can provide short and long-term support, including rape crisis and sexual assault referral centres.