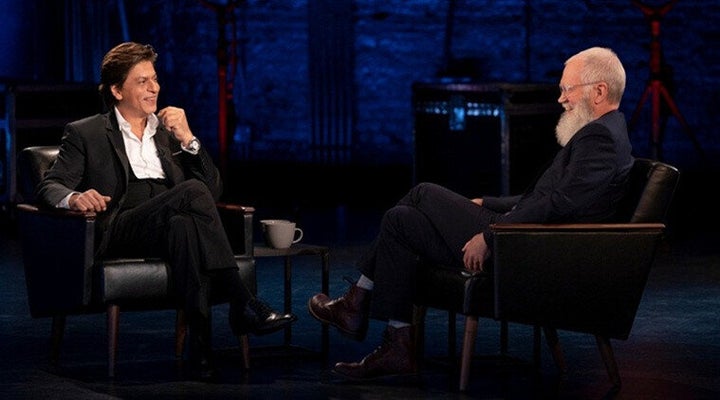 1. Pose - Hotstar
One of the most gender-diverse shows on TV right now, Pose, celebrates the early years of drag culture in the US which leaves you both inspired and moved. It features a standout performances by queer icons Dominique Jackson and Billy Porter, for which the latter won an Emmy award.
2. David Letterman's interview with Shah Rukh Khan - Netflix
The much-awaited episode has a characteristically reflective Shah Rukh Khan talk about his journey to stardom, his relationship with his mother, early ambitions of becoming a journalist and an engineer (who'd have thunk), and what he thinks of Donald Trump.
3. The Politician - Netflix
Ryan Murphy's handsomely mounted show is a dark delight. About the naked ambition of a high school student who aspires to become the President of the United States, The Politician is both a satire and dark commentary on politics and what it takes to make it.
4. Succession - Hotstar
It's the perfect extended weekend to binge on Succession, the show everybody is tripping on, with one Twitter user going as far as calling it "the reason TV was invented." Loosely inspired by the Murdoch family, Succession is about the media moguls and their dramatic internal feuds.
5. The Laundromat - Netflix
Directed by Steven Soderbergh, The Laundromat features a star-studded cast that includes Meryl Streep, Sharon Stone, David Schwimmer, Gary Oldman, Antonio Banderas, and Jeffrey Wright. Loosely inspired by the Panama Papers scandal, the film has received mixed reviews, but is worth a watch for Streep's performance alone.
6. Modern Love - Amazon Prime Video
Adapted from the popular New York Times column, Modern Love is a reflective show that captures what it means to be in love today. Featuring Anne Hathaway, Dev Patel, Tina Fey, Andy Garcia, Andrew Scott among several others, this is a show you don't want to miss.