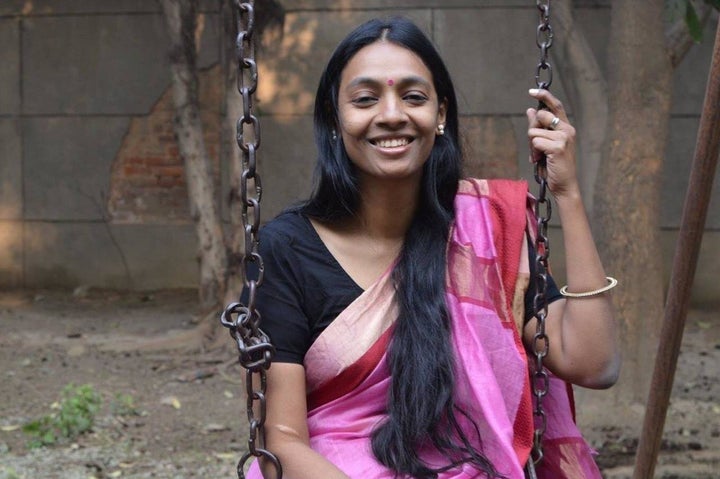 Over a decade ago, when I was a college student in Pune, a man broke my heart. He was never available emotionally for me and when the relationship ended, I was disillusioned, hurt and struggling to embrace the notion of a sacrificial woman forcefully inscribed by patriarchy in India. I immediately tried to compensate for my confusion by getting into another relationship, which too ended in a disaster. The cultural demand to quietly suffer sexual and emotional torment because I'm a middle class Indian woman finally got the better of me—I slashed my wrists, unable to deal with the trauma.
Nine years on, last year I signed up for a course on sexuality education offered by TARSHI, an NGO that works extensively in the field of sexual heath. By the end of the four-month course, I started working as a sex educator, a job a majority of my friends, family and acquaintances did not understand. Given how uncommon it is for women to even talk about sex without inhibitions, it wasn't the easiest decision to make. But every time I dithered, I went back decades and remembered being a confused, wounded young woman who had, till then, only equated sex with an obligation to be in a relationship with a man, no matter how uninspiring or oppressive it was.
"Who am I? An agony aunt? A 'sex doctor' like the ones you read in your weekend magazines? Or a therapist? I've been met with confusion, while trying to explain exactly what my job is."
The shroud of disapproving silence that hangs on sexual expression had affected more lives than mine alone, around me. I had a classmate who ran away from college, leaving her education midway, as pictures of her sexual encounter with another classmate got 'leaked'. The engineer brother of my roommate, who took his life, allegedly immediately after his relationship ended. Would my friend have to run away if as a society we deemed sex as something completely natural? Would my friend's brother have lived if it was acceptable for a man to speak about his emotional struggles with candour? I will never know.
What I will, however, know is that sexual repression, especially in a country like India, has jeopardised many lives and yet, we are not ready to talk about it.
WHAT DOES A SEX EDUCATOR DO?
Who am I? An agony aunt? A 'sex doctor' like the ones you read in your weekend magazines? Or a therapist? I've been met with confusion, while trying to explain exactly what my job is.
As a sex educator, my job is to ready young adults for the psychological, physical, emotional and sexual changes that they undergo at different times of their lives. The educator builds knowledge, skills, and behaviours to empower young people to make safe and responsible choices in their sexuality and intimate relationships. My work involves a mix of listening, teaching and counselling.
I first learnt about comprehensive sexuality education (CSE) in early 2018 through an International technical guidance published by UNESCO that defined CSE as a life-skill to help young people become more responsible in their attitudes and behaviours in sexual and reproductive health
I hold workshops for college students and people in their late teens and reach out to groups of young people through Facebook pages. While writing posts explaining my work, cases I deal with on Facebook—I do it regularly—I use hashtags that would make it easy for people looking for sex educators to find me. People usually message me on Facebook and through the contact section of a blog I run.
Apart from that, I have also expanded my work to counsel people dealing with psychological issues revolving around sex.
The course I took trained me in comprehensive sex education, sexuality, gender, and topics related to body image, technology and its influence on young people among other things.
I conduct events and workshops, and also counsel couples and people separately.
"When it comes to seeking sexual counselling, I see more men than women reaching out for help."
BABY STEPS
"I want to have sex with every woman I share some bond with. They can be my neighbours, friends, working partners, anyone. The only factor which leads to getting close to them will be PAIN. I only connect to people with pain."
A man told me at Tongue Tied, an event that I conduct offline to hold candid conversations on the tabooed subject of 'sex'. I conduct this closed group to help people unrestrain their sexual voice in a safe and compassionate space. People usually reach out to me through members of a closed group I have created on Facebook to participate in events and online forums.
Things have gotten much better in terms of access to and awareness about mental health in India, but when I conducted online surveys for workplaces and colleges through social channels, I realised how sexual suppression and misinformation was rampant. From teens who are eager to explore their sexuality but don't know the right way to working couples leading sexless marriages and embroiled unhappy affairs, the discontent around sex seemed staggering.
Take, for example, this doctor who wrote to me a few days ago: "The irony of living with sexual starvation is agonising. Days pass by, you wait anticipating today will be the best. The wait seems never ending. Your partner is totally oblivious to your suffering. She has no interest in sex. Hunger for sex reduces your social and professional performance. You try to go out of marriage, to get looted, and further demoralised. Feeling desolate, withdrawn."
When I was 27, my parents thought a marriage will heal my wounds from bad relationship and coaxed me to enter into an 'arranged marriage'. With little sense of agency, I married into a deeply parochial family, members of which relentlessly discriminated against me because I was a woman. The marriage failed and I got out of it 8 years later.
In a society where sex is still largely a 'taboo', the aforementioned doctor would probably receive legal help and would never be able to address the root of his issues. That's where I come in—I offer an empathetic space for people to discuss their difficulties.
I remember the first ever counselling session that I had—it was with a man in his early 30s, a software engineer and a global traveller for his different projects. His wife is a new mother and thus cannot accompany him everywhere. He comes home once in six months but finds his wife, totally disinterested in sex. On repeated pleas, she agrees but insists on getting it done quick and fast. The man laments "I have a fetish for urolagnia (here one derives carnal pleasure from sight of urination) but my wife lambasts me as being puerile." The man was so threatened that he kept checking if I'm offended by the confessions of his sexual fetishes. I told him it's ok to have different sexual fetishes. After all, we all pee and compared to other BDSM kinks, such as lying face-down on the bed and getting spanked while one beseeches mercy, I feel urolagnia is pretty much mundane and easy.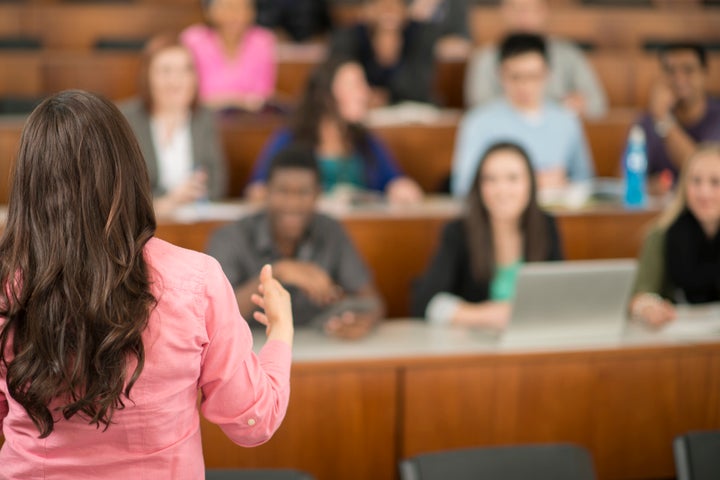 Most of the sex educators operating in India and worldwide are women, because the subject requires a nuanced and delicate approach that exemplifies what people stereotype as 'feminine values'. But when it comes to seeking sexual counselling, I see more men than women reaching out for help. I have often thought that It could be because women are passive, sexually suppressed and culturally conditioned to de-emphasise the role of sex in their relationship. Vigorous sexuality has always been considered the forte of men.
PRIDE AND PREJUDICE
I started my paid, online practice of sexual counselling and have counselled couples in sexless marriages. Usually there are follow-up sessions after the first consultation where I review the progress. Though I deal with each case differently, the first step of my job is to sort of un-taboo the idea of sex and establish its importance in securing long term intimacy and overall quality of life. Most of the women I see, are inhibited and disconnected from their bodies and take sex as a mere "duty". Something that needs to be done along with other household chores or banished completely. I explain to them that this is a porn approach towards sex and help them with understanding and techniques of seduction, arousal, self-pleasuring, and anatomy of sexual response.
"My work makes me proud, but I still have to deal with a fair bit of prejudice."
Yes, people do not make a beeline for my practice because most of them live in denial and are repressed but I bolster this awareness work through freelance columns and articles in media. In the past one year, I have also written extensively about issues of faith in marriages, polyamory, desire and most such things on my personal Facebook page. It does come with its issues—posting about sex on social media pages, especially if you're a woman—but that's a risk I have to take to reach out.
I have been able to generate awareness around it and it is opening closed doors of their minds. People opened up when they saw my uncensored expression of my sexual problems, learnings, and my journey to become adept at healing the sexual issues, not medically but through psychological support.
My work makes me proud, but I still have to deal with a fair bit of prejudice. In a sexually repressed society, working as sex educator is difficult. Most men quickly assumed that because I can talk freely about sex, I would not mind being bedded. The men looked for an instant gratification, a one-time discharge and lured me with proposals of trips to foreign countries, expensive gifts, dinners, and even the offer to pay for a book launch. It's a murky truth. The more sexually repressed you are, the more sexually obsessed you become.
The first few months I began my work, my family, expectedly, was hostile. My partner demeaned my work and threatened that my son, when he grows up, will be ashamed of his mother. But I persevered, committed to my cause of sexual expression and enlightenment. This what I tell my detractors and to him:
"Sex is not a mere act, it is the beginning of life, the primal seed. We are here because our parents had sex. Why live in oblivion towards something that is the source of our existence? Sex is the basis of institutions such as marriage and love. It is the art of seduction, an expression of profound love, an experience to be treasured and revelled in."
HuffPost's "Her Stories" newsletter brings you even more reporting from around the world on the important issues affecting women. Sign up here.