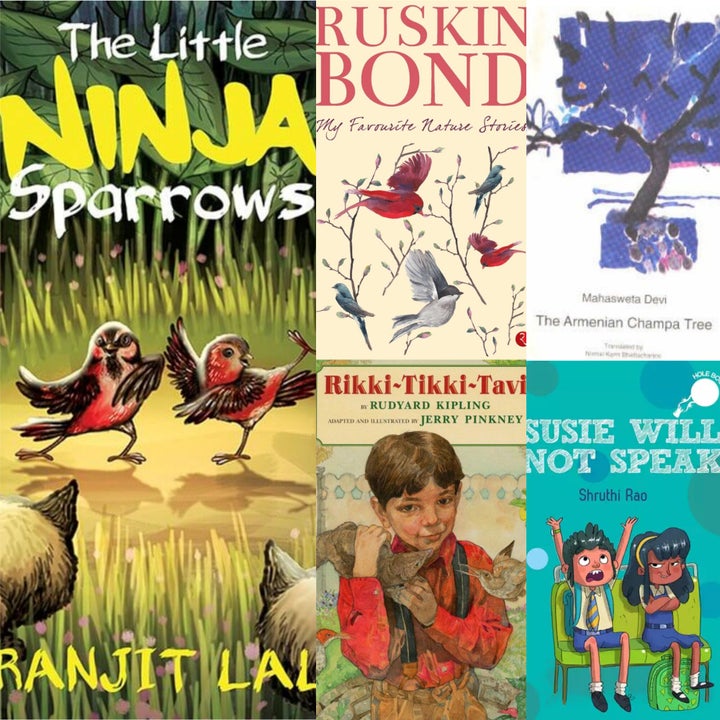 I've learnt from bitter experience that having a reading 'agenda' for my kids in the summer is the best way to ensure that they don't read at all. I make lists, set off on visits to bookstores and discuss (or rather, deliver a monologue on) all the great new books out there. Inevitably, for the rest of the holidays I'm fated to seeing them loll around with their much-read, dog-eared copies of Percy Jackson or Calvin and Hobbes.
So I rethought my approach. Summer, after all, isn't meant to be a time for serious anything, including something that can give such vicarious joy like reading. It's a time for old favourites and comfort reads that transport us to a safer, happier time. So I guess Percy and his pals are welcome to stay.
But that doesn't mean it's impossible to discover a new favourite. Summer's also about the outdoors, away from hot classrooms, snappy teachers and bossy parents, playing with friends, soaking in the sun and chilling under the trees, so perhaps it's a good time for slower, more nature-centric books.
Continuing this line of thought, it's also a time for anti-heroes, those who don't play by the rules that bind life outside the summer vacation.
And lastly, when everything begins to drag a little, slow down, become… boring (there, I've said it) it's time to up the tempo and try something new, guaranteed to shake you out of your stupor. And so this list, or rather, assortment, of books was born, with the hope that they too, one day, become old favourites.
My recommendations
No place better to start than with someone whose many books, like The Blue Umbrella and The Room On the Roof, are already classics: Ruskin Bond.
These days, however, I am increasingly drawn to Bond's non-fictional accounts of nature. His encounters with the many other species we share our planet with echo the world of James Herriot, who roamed the hills of Yorkshire as a humble vet and then later went on to write about it.
My Favourite Nature Stories and The World Outside My Window allow us to imagine what it must be to live in the hills of Mussoorie for 50 years—one can almost taste and touch the beauty of the region—while also giving us a sneak peek into the lives of insects, birds and trees. In one chapter, we are introduced to ant-lions, whose only job in life is to trap and devour poor unsuspecting ants, and in a chapter about birds in the city, Bond follows the "wily crow, the cheeky sparrow and the sensible myna" and gives us a new appreciation for these humble birds that surround us, and to whom we don't give a second glance.
But my must-read is The Book of Nature. The first few lines of the introduction itself draw us in—Bond describes his five-year-old self's violent first encounter with the world of nature: he stepped on a beehive and was promptly stung by a swarm of angry bees. His grandfather's love for animals (bequeathed so fittingly to his grandson) makes up 'Grandfather's Zoo'—the very first chapter has a thrilling snake-and-mongoose fight that every child would want to witness at least once. But as the majority of us won't, we have Ruskin Bond to bring it alive for us.
In fact, reading this took me straight back to another such fight in Rudyard Kipling's delightful Rikki Tikki Tavi, about a young mongoose Rikki who takes it upon himself to fight Nag, the evil cobra that resides in the garden, in order to save his young (white) master's family from a nasty death.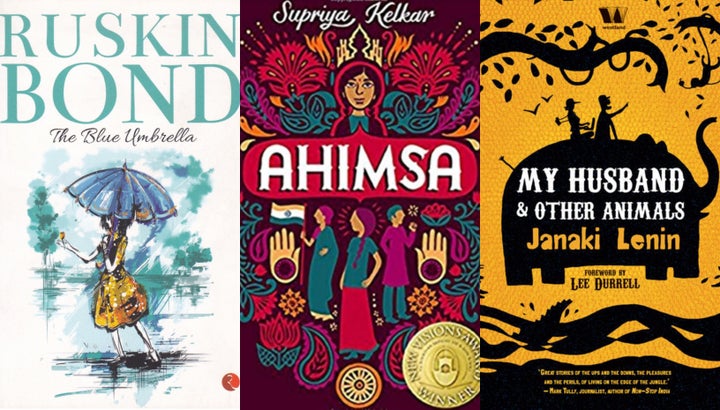 And so it was with great joy that I chanced upon Ranjit Lal's The Little Ninja Sparrows, about two baby sparrows, Chiddy and Gouri, who run away from their respective nests (filled with anxious parents and bullying siblings) as they are too scared to fly. Chiddy and Gouri have to fight the local tom cats—Peelee Billee and Chiddiyakhanewala—to stay alive, overcome the prejudice of the other birds (who gang up on the 'foreigners' or even possibly, 'terrorists!') and somehow find their way back home. On the way, they encounter animals like Happy, a helpful dog, a nasty dove called Chikna Talcum P, and a hen called Murgiben Auntieji. The language, setting and treatment are all so local (read 'Dalhi') that it's simply unputdownable.
A new and exciting entrant to this space is Janaki Lenin, who's carrying forward the legacy of writers like Gerald Durrell who wrote the iconic 'My Family and Other Animals' about his childhood on the island of Corfu. Lenin's books My Husband And Other Animals (both parts) acknowledge this as well, as the first book has a foreword by Lee Durrell, Gerald's wife, a naturalist herself. These two essay compilations tell us about an extraordinary life lived amongst reptiles and other animals in South India – Janaki's husband is the famous wildlife conservationist and herpetologist Rom Whitaker – and covers venomous snakes, monstrous crocodiles, tree frogs and dog-eating leopards, to name a few.
Some humans too
Moving on to our own species, it's heartening to see more diverse books being published in India. Susie Will Not Speak by Shruthi Rao is about a little girl who decides it's better to simply stop speaking than have people laugh at her lisp, and it's left to her best friend Jahan to do something about it. It's from the stable of Duckbill's laugh-out-loud hOle books that are meant for younger readers, and lend themselves very nicely to being read out loud as well. Flat-Track Bullies by Balaji Venkataraman is about the decidedly uncool Ravi Venkatesan, age 11, and how he spends his vacation trying hard to befriend the pretty girl in tuition class and making rowdy friends. All the while he tries to keep his mom happy, a near impossible task as it rubs up against everything that makes him happy. For slightly older readers, there's Unbroken by Nandhika Nambi, whose protagonist Akriti is bitter and frustrated that she cannot move around without a wheelchair. The refreshingly honest book is about her journey to healing.
And as the summer begins to wane, and things become monotonous, a few suggestions that will snap you out of your reverie and give you something to mull over, worry around a little, like a dog playing with a favourite scrap of blanket. These books will change you, maybe in some microscopically small manner, but changing you all the same.
The Armenian Champa Tree by Mahasweta Devi is one such book. Its protagonist is Mato, a tribal boy of ten, who stands up to the tantric in the village—and by extension, the entire village—as he refuses to allow his pet goat Arjun to be sacrificed to the Great God, even if that means he has to run away with Arjun. Mahasweta Devi's skill is never more evident as she writes with a feather touch, breaking one's heart, yet somehow leaving you smiling at the end. Kali and the Rat Snake by Zai Whitaker is the story of an Irula boy who is an outcast in his class, as his father is a snake catcher—like the other men in the tribe—as against the other, more 'regular' fathers who are bus conductors and postmen. Kali has to hide away even during the break as his favourite snack is fried termites, and he knows just how his classmates will react to that! Charming, funny yet insightful, it's again a must read for kid—and yes, their parents.
And finally, Ahimsa by Supriya Kelkar is about 10-year old Anjali's own experiments with truth as she battles her misconceptions, prejudices and fears. In the India of 1942, inspired by Gandhi's call to join the freedom movement, thousands of young men and women offer themselves up, including Anjali's parents. Anjali must find a way to make sense of this changing India, even as it changes her forever. My own 11-year old daughter rates this as one of the 'best books ever' and as this is followed up by a frantic call to my sister to please bring the book back, as she's forgotten it at their place, I know it's the truth.