"I busted a lot of their myths about Mr. Modi that night," Oberoi subsequently told the Washington Post. "I also countered many of their traditional notions about secularism."
Five years later, in the summer of 2019, Oberoi has become Modi —essaying the role of the Prime Minister in a hagiographic biopic that is so naked a pitch for Modi's re-election that on April 10 2019, the Election Commission of India decreed that its release would violate India's election laws.
The Commission's decision came a day before the film was due to hit cinemas and a day after the Supreme Court had refused to prevent the film's screening.
Nonetheless, the brouhaha around the movie's non-release has meant India has seen far more of Oberoi in the past week than in the decade-and-a-half since that press conference back in 2003 (but more on that later). Even the manner in which the film was almost released, and then not, seems cut from the so-close-yet-so-far arc of Oberoi's film career.
For much of the last fortnight, while the film's fate was still up in the air, Oberoi revelled in his re-discovered relevance, traded zingers with news anchors and mugged smugly for cameras. Yet, beneath the well-tailored suits and well-crafted PR messaging, it wasn't hard to see why Oberoi has been inexorably drawn to the privileged-but-persecuted persona peculiar to Modi and his followers.
"Whether it is Godhra riots or the SIT investigations, when someone has risen, for me, it's how this guy went through all these experiences," Oberoi told HuffPost India, explaining why he was drawn to make this film. "Without picking on a caste base, or playing on a family name, or being funded by somebody behind him, Modi achieved his political gains purely on merit and hard work."
Forget the psephologists hectoring us about social arithmetic: Oberoi's in-real-life performance on Twitter, TV studios and press interviews is perhaps the best explanation for Modi's enduring appeal. The Prime Minister, after all, is the master of channeling precisely the sort of thwarted entitlement epitomised by Oberoi.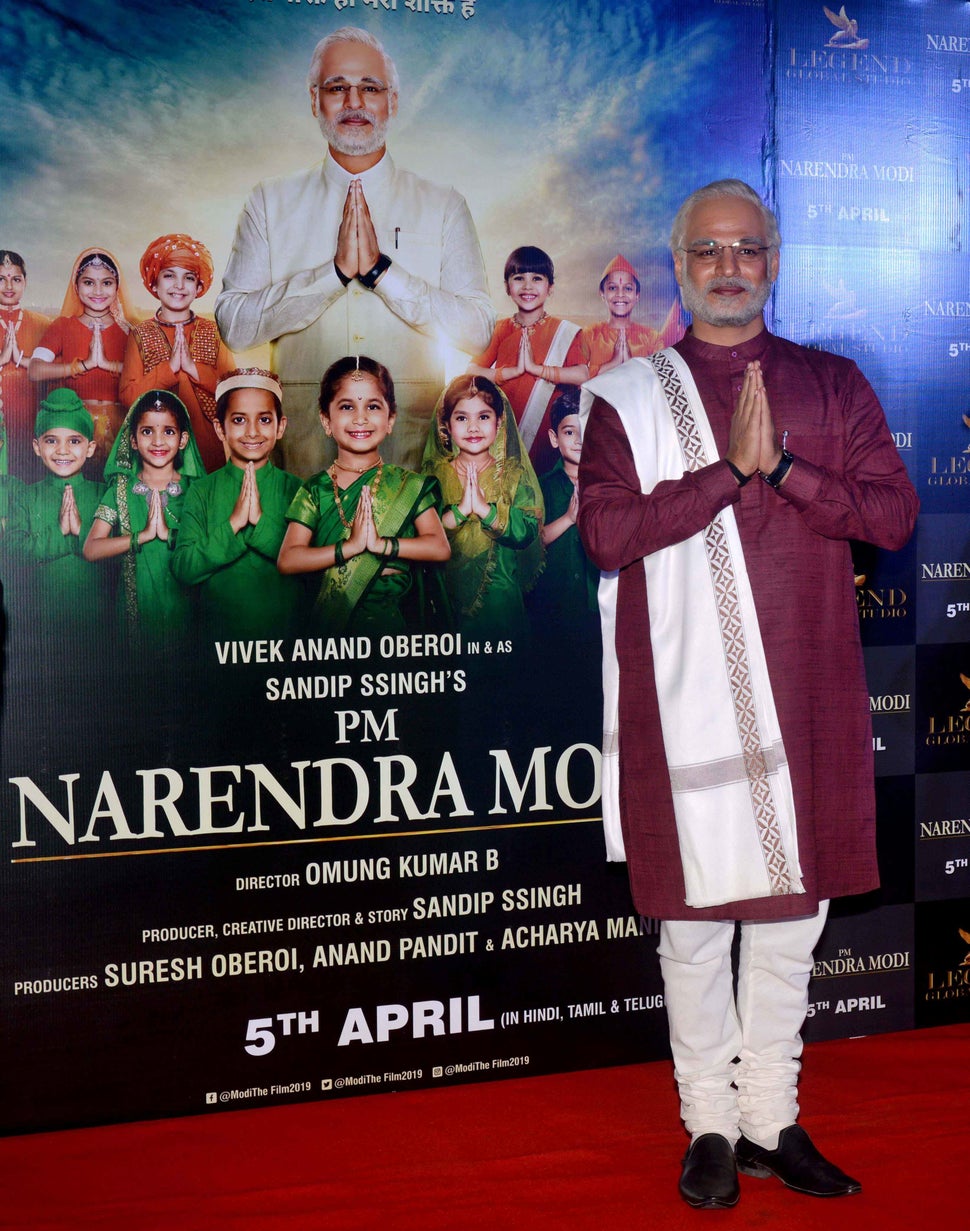 When HuffPost India met Oberoi, the Central Board of Film Certification had just cleared PM Narendra Modi for release. So exuberant was the mood that a member of his entourage flaunted a photo of the certificate to this writer, breaking into a little dance.
Oberoi sat in a bedroom of his producer's apartment in upscale Juhu. Outside, a phalanx of TV crews waited impatiently for another round of interviews.
"Not used to dealing with this. You are a filmmaker," Oberoi said, speaking of himself in the second person. "Every Friday, you are used to facing either taali ya gaali. To deal with this kind of systematic pressure trying to choke you down has been a nightmare."
Much like the Prime Minister, Oberoi quickly portrayed himself as the victim of a vast, well-organised conspiracy. "There are people with endless resources who have hired a battery of lawyers whose fees is more than the budget of my film," he said.
Yet Oberoi was philosophical.
"I am surrounded by love, family, fame, fortune and cinema," he said. "I'm like, I'm a child of abundance, I'm divine destiny's child who made it."
The Election Commission stalled the film's release the next day. Vivek Oberoi, child of ambivalent destiny, had been foiled again.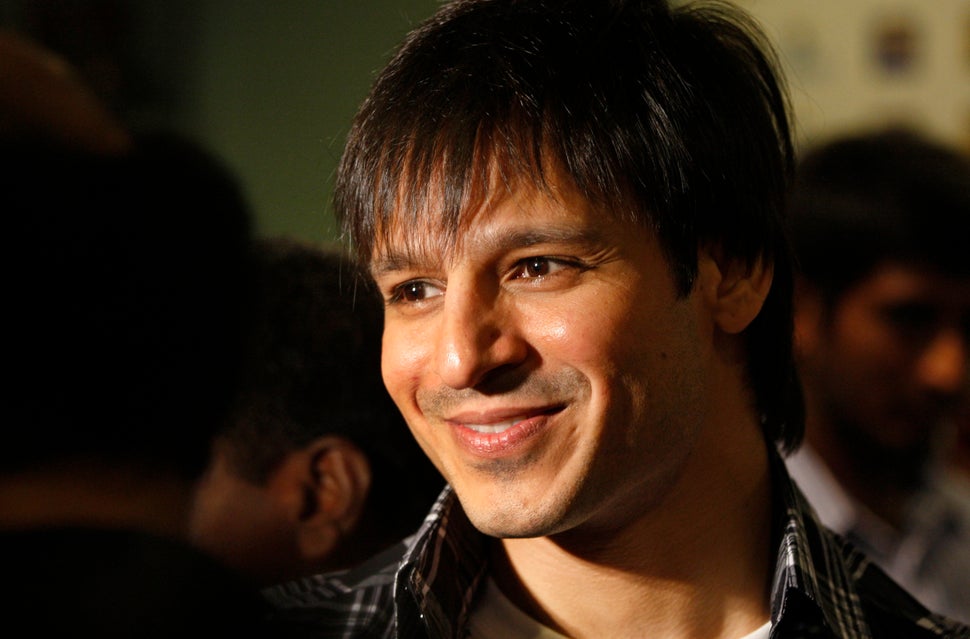 Life In Plastic
The autumn of 2009 found Vivek Oberoi on Tere Mere Beach Mein, a chat show hosted by Farah Khan for Star Plus.
"You know the tiffin-box manufacturer Tupperware?" Oberoi said. "The amount of plastic they have? Our film industry has much, much more than that. Plastic smiles and plastic hearts."
Oberoi was referring to what has, even decades later, remained Bollywood's most famous beef, the kind of fight that reaches mythical heights, the kind of fallout that ends careers and becomes a cautionary tale, a metaphor for what happens when you wrong Bollywood's despot-in-chief, one who's revered as much as he's feared.
In an interview, Rai had said, "There were times when Salman got physical with me, luckily without leaving any marks. And I would go to work as if nothing had happened."
Rai had recently started dating Oberoi and Khan, like any other entitled superstar, was hopping mad.
At the time, Oberoi was on a hot streak. He was a sensation. He was the next big thing.
The previous year, his debut film, Ram Gopal Varma's Company, had opened to rousing box-office numbers and Oberoi was unanimously praised for his performance as Chandu, a sidekick who eventually topples the gang lord Mallik, who recruited and mentored him.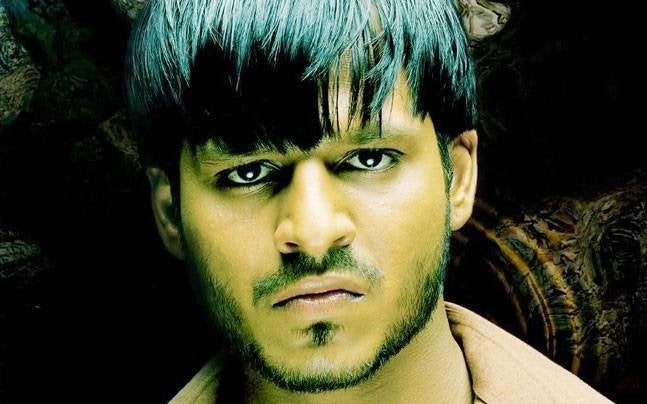 Cast opposite the seasoned Ajay Devgn, Oberoi had held his own. On screen he exuded the rugged magnetism that makes gangsters hot. He soon appeared in Road, followed by Shaad Ali's Saathiya, a Yash Raj Films production that catapulted him to Bollywood's coveted A-list and also established him as a romantic hero.
Yet Oberoi would soon learn that toppling a mob boss on screen is far easier than going up against the industry's self-appointed godfather, Salman Khan.
In his press conference about Salman Khan, Oberoi was essentially standing up to an abusive man who — Oberoi said — was harassing him and his partner.
Perhaps today, 16 years later, he may have found a more receptive audience.
But in 2003, he just vanished.
"Overnight, I was an outcast. People called and said, 'oh you've done the right thing'. But work stopped coming," Oberoi told Farah Khan, adding that there were people who said they wanted to work with him but couldn't because they wanted to remain in Salman Khan's good books. "It came to a point where producers were asking me to return their signing amounts. I was mocked at award ceremonies and parties. I had to start all over again. Not from zero, but from minus."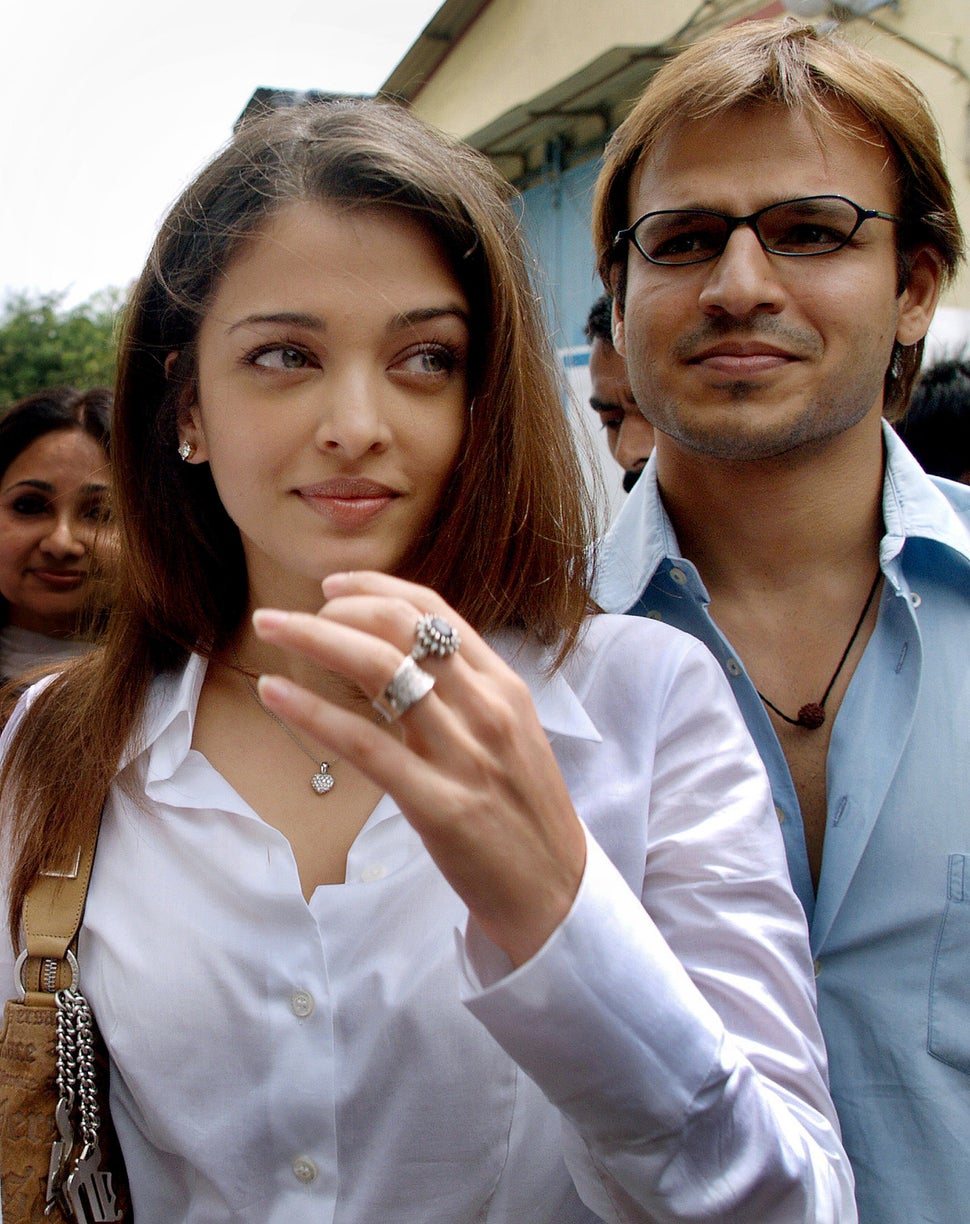 Oberoi lost both - his career and his lover.
In an interview, Oberoi said that the person who pushed him to do this also started keeping a distance, hinting at Rai.
"She never appreciated me for what I did," he said of Rai, pausing as if he was still wrestling with the ghosts of his past. "Never."
All Bhakt Up
Oberoi seemed like an unusual choice when the Modi biopic was first announced. But in his conversation with HuffPost India, it seems like Oberoi really is a bit of a bhakt.
He parrots the achievements of the Modi government as if he has studied them for a college viva. Any criticism of Modi—the mainstreaming of hate, the rising communal violence, murders of activists and intellectuals and journalists, the systematic destruction of institutions—are rebutted with prepared oration delivered with the fervour of a sermon.
Sample this: "In his term, electric vehicles have come in, gas subsidies have returned, there's been massive infrastructure development, almost 37 kms of roads made per day, which is unprecedented in the history of independent India, all of this would you put it down to Hindutva?"
It is quite apparent that, the conscientious actor that he is, Oberoi has familiarised himself with his script and is ready with his lines.
When asked why the film sucked up so hard to the Prime Minister, and entirely glossed over his faults, Oberoi sought the moral high ground and stayed there for the entirety of the interview.
"Like I have no right to tell the Huffington Post what their editorial piece should be," he began.
"Nobody in a democracy has the right to say, 'No, no, you need to take this," he continued.
"If I am making a film that is an inspirational journey, i pick and choose what i think will inspire," he concluded.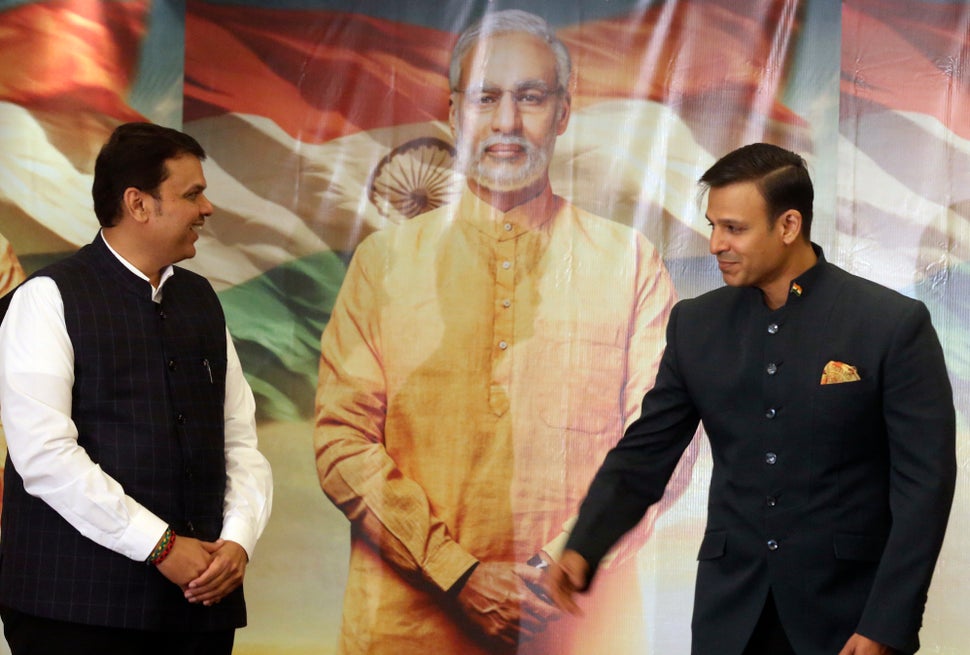 "We live in a time when instant judgement is served faster than instant coffee," Oberoi continued, pushing back at suggestions that he was essentially a BJP stooge pushing a film to help Modi win the election. "People don't bother to read and educate themselves but everyone has an opinion."
Bhai Troubles
The stuttering arc of Oberoi's film career has always been a matter of some discussion and academic study in Bollywood. Consider it a filmy version of the Harvard Business School case study.
The Problem: Did Salman Khan really end Oberoi's career, or did Oberoi end Oberoi's career?
For Oberoi, the answer is clear.
"I was sidelined from films and thrown out of projects. It's a reality in our industry and it's not just me, a lot of others have gone through the same," he told HuffPost India. "So either you break apart or you become unbreakable. I chose the latter."
The answer is not just academic. These are good things to know in an industry built almost entirely on back-scratching.
On one thing, everyone is in agreement: Vivek Oberoi is a talented actor.
When Ram Gopal Varma first saw photographs of Oberoi, thanks to his father Suresh Oberoi who was working with Varma on the film, Pyaar Tune Kya Kia and would keep insisting that Varma launch him, he knew he had found his Chandu—the character Oberoi played in his debut film Company.
"I met him and he showed me an audition clip he had recorded on a VCD," Varma recalled in an interview with HuffPost. "It was a dialogue-less scene. Only emotion. That was it."
Oberoi, although, in an interview with Hindustan Times, said that he met Varma on his own as he wanted to be "an actor on my own, so I told him (his father) that I would like to go through my struggle." According to Oberoi, he went to Varma's office pretending to be 'Vivek Anand', asked for an audition, stayed in slums and slept on streets for 15 days, and bagged the part of Chandu on his own merit.
On the first day of shoot in Versova, Andheri, Oberoi was a knockout.
"My producer Boney Kapoor was there on set. Oberoi was doing the opening scene of the film. His searing intensity got everyone talking. He was magnetic on screen, a stellar presence," Varma recalled. "He was a method actor at a time when such techniques weren't as known as they are now."
Oberoi went on to do several critically-acclaimed films such as Mani Ratnam's Yuva (2004), Apoorva Lakhia's Shootout at Lokhandwala (2007), and Vishal Bhardwaj's Omkara (2006), all films featuring an ensemble cast.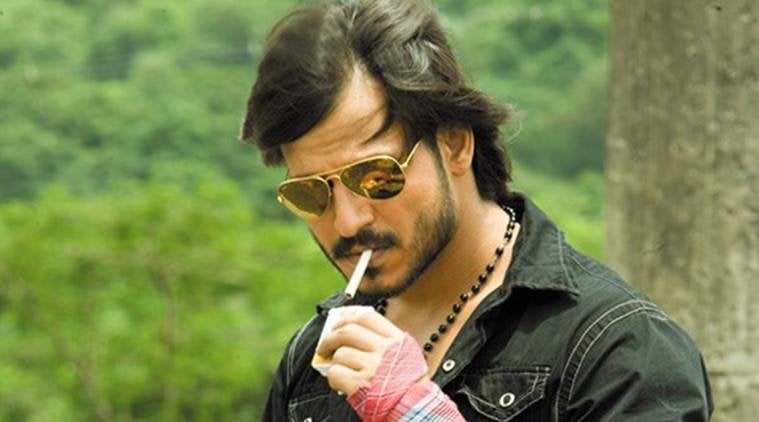 "He was such a committed actor that he'd never feel insecure in a multi-starrer," recalled Rensil D'Silva, who directed him in Dharma Productions' Kurbaan (2009). "Always on time, would know his lines, and happily give multiple variations for a single scene. The dialogue coach who worked with him to ensure he gets the American accent right for Kurbaan told me that she hadn't seen anyone that eager to learn."
Karan Anshuman, who directed Oberoi in Inside Edge (2017), the Amazon series that was touted as his 'comeback', said, "When I met him for the first time, I was blown away by his intellect. He's great to talk to. He can talk about anything, from renaissance art to German impressionism as he's extremely well-read."
For Inside Edge, Anshuman said Oberoi had no qualms about playing a negative character and was more than enthusiastic to dive in.
"Inside Edge was India's first web-series and a lot of actors weren't big on doing streaming shows. He did. He was excited about embracing a new medium," Anshuman said, adding that Oberoi held such command of his craft that he understood the "vaguest" of directorial instructions, something that reflected the command he held over his craft.
However, Oberoi wasn't without his problems and there were a bunch of those.
"He's a complicated man. Or at least he used to be," said a writer-director who was associated with one of Oberoi's films, adding that he was surprised to meet Oberoi on the sets and listen to him bragging about the size of his dick.
"He was high on success at that time. Maybe after work stopped trickling him, he started behaving," the filmmaker said.
Another director, a close collaborator of Oberoi, spoke about his attitude problem. The industry insider said that in the early 2000s, Oberoi carried the reputation of being troublesome.
"He'd act as if he knew more than anybody else. That's singularly the reason, along with poor choices, that Oberoi couldn't sustain the high he started out with. Actors have a tendency of doing everything other than what they are actually good at."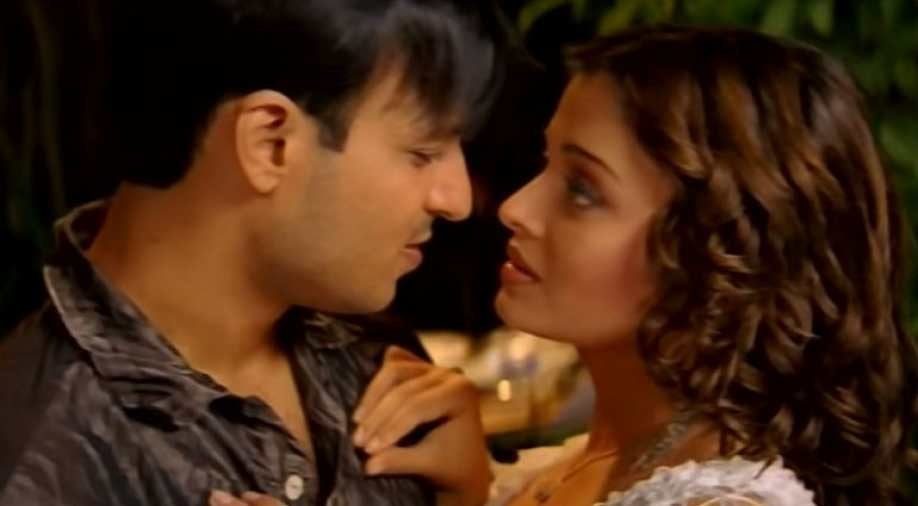 Varma, who made several films with Oberoi, believes that Oberoi's poor choice of movies killed his career, not Salman Khan.
"I advised him strongly against Kyun… Ho Gaya Na," Varma said of the 2004 dud that Oberoi acted in, alongside his then girlfriend Aishwarya Rai.
"He had a rugged personality and a heavy voice. He should've capitalised on that ― the old-world masculinity ― and not the soft romantic dramas. He had the potential to go beyond masala. It could have been his niche but people are usually self-absorbed and they do what they want to do," Varma said, adding, "I myself am like that."
Apart from the films that Oberoi chose, there were also the films he let go.
Between 2003 and 2010, Oberoi was offered several big-ticket films which he turned down for a variety of reasons. A filmmaker said that after Company, Oberoi was offered Munnabhai MBBS and he even started workshops for the film. But days before the shoot, he backed out.
"Rajkumar Hirani wasn't big enough for him," the person said.
Oberoi had a different version. "I wanted to do Munnabhai, I said yes to it, but destiny had it that it was supposed to be a Sanjay Dutt film. I couldn't adjust my dates," he told HuffPost India.
Not just Munnabhai, Oberoi was offered several other projects which he refused.
In 2006, Farah Khan, a close friend of Salman Khan, offered him a role in Om Shanti Om that eventually went to Arjun Rampal. Oberoi refused as he didn't want to play another negative character.
In an interview on her show Tere Mere Beach Mein, Farah Khan told Oberoi, "In his defence, Salman Khan never told me to not work with you. Not once. Whatever people did, maybe they did it on their own."
Farhan Akhtar's Rock On (2008), Shaad Ali's Bunty aur Babli (2005), Kunal Kohli's Hum Tum (2004), all films that went on to become blockbusters and were produced by top banners (Yash Raj, Excel, Vidhu Vinod Chopra films) came to Oberoi first.
Oberoi confirmed to HuffPost India that these films did come to him.
"For the 10-odd films I let go which succeeded, there were 70 or 80 films that I let go off which failed and bombed at the box office," Oberoi said, adding, "How do you make sense of it? Well, you take an informed call or life takes it for you."
But what about Salman? One theory is that the Oberois, like Modi, have a persecution complex.
"It lies in his father, Suresh Oberoi. To understand Vivek, you need to understand his father," said a filmmaker, turning Freudian. "Whenever one would have a conversation with Suresh Oberoi, he'd blame Amitabh Bachchan for not having a better career.
"He'd tell people that Bachchan would offer to work for free if he found out a role had been offered to Suresh Oberoi. Vivek has the same complex of self-victimisation."
Suresh Oberoi couldn't be reached for comment, but Vivek laughed off the suggestion.
April 8 this year found Oberoi standing before a loud and boisterous crowd of men, chanting patriotic slogans.
"Vande" Oberoi chanted. "Mataram" the crowd called back.
The Supreme Court was considering the fate of PM Narendra Modi and the Election Commission was yet to pronounce its verdict. For now, there was hope that his film would quite possibly be released on the day that polling began — a perfect coup.
It was a warm evening in Delhi, summer was in the air. Oberoi, dressed in a light suit, looked sweaty but happy.
Oberoi closed his hand into a fist, and riled up the crowd once more.
"Jai!" the delirious crowd shouted back.